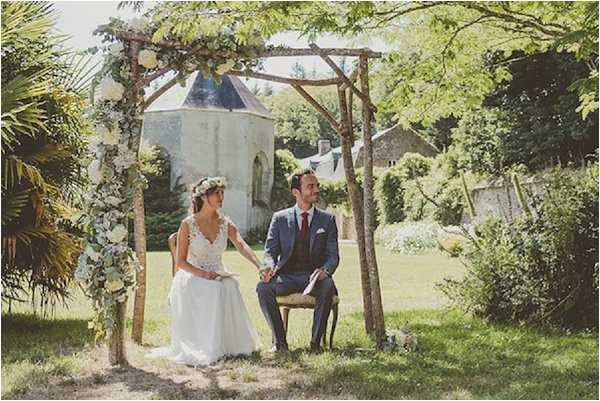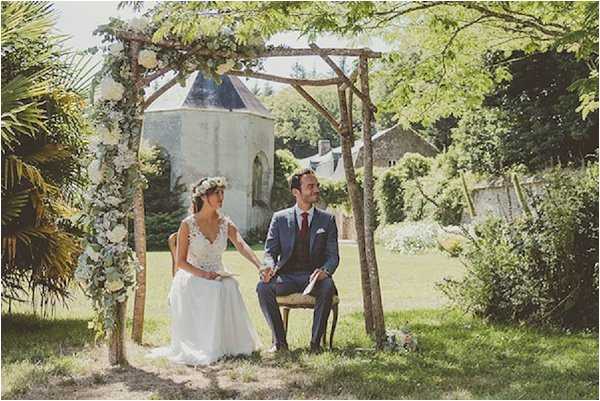 Happy Friday everyone! And well, today's feature on the blog has got everyone here at FWS HQ all excited and ready for Summer, so much so that we just can't wait to share it with you all so you can get out there and organise your very own French Country Wedding!
Today, resident expert Fabienne – owner of Elian Concept Weddings and Events – brings you oodles of inspiration, tips and details on how to get married in the rural French countryside.
So, without any further delay, over to Fabienne…
I so love country weddings that I would like to make it the special topic of this new post and explain what it takes to get married "à la campagne" (in the French countryside). As many couples would have got engaged last month and start thinking about their wedding day, it is a good time to approach the subject.


Photo credit Lydia Taylor Jones
So what is a country wedding in France and what are the key ingredients to make it unforgettable?
The location: Rural France with its picturesque villages and breath taking views across fields and hills offers the perfect setting for such weddings. French country living attracts many aficionados of a more relaxed, laid back lifestyle and this is also true for destination weddings. There is something special, a 'je-ne-sais-quoi' about the countryside, the true French experience.
Photo credit Lydia Taylor Jones
The country is large and diverse, and it is difficult to select one region. In fact, any area away from coastlines, towns and cities is a rural idyll, as illustrated in this wanderlust post about the little known, yet stunning, Auvergne region.
Don't be afraid of remote locations for the authenticity and simplicity will be there. It may come with a few challenges, but nothing that cannot be overcome.  I will explain that in more details later.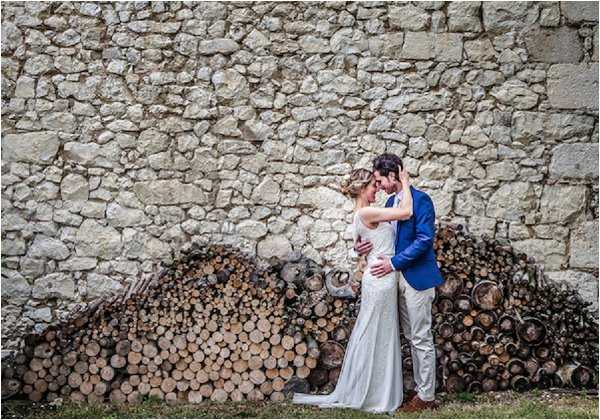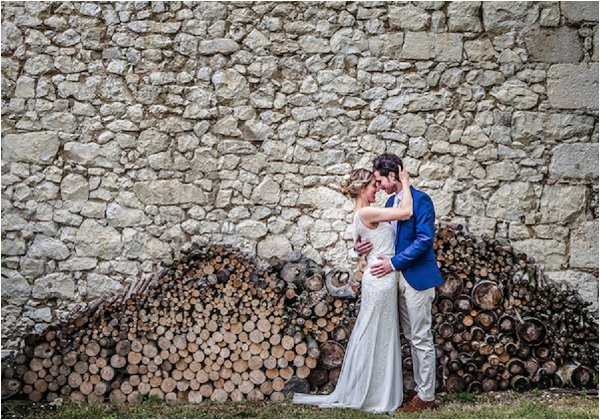 Photo credit Lydia Taylor Jones
The venue: This is much like selecting the canvas on which your wedding will be painted and it is never blank. Somewhere, nestled in one of those bucolic settings is your perfect place. When you think of French countryside, you certainly picture fields whether they are lavenders, sunflowers or simply wheat corns. Imagine them as a backdrop for your reception and your photos. Some regions will also seduce you with their vineyards, orchards or olive groves.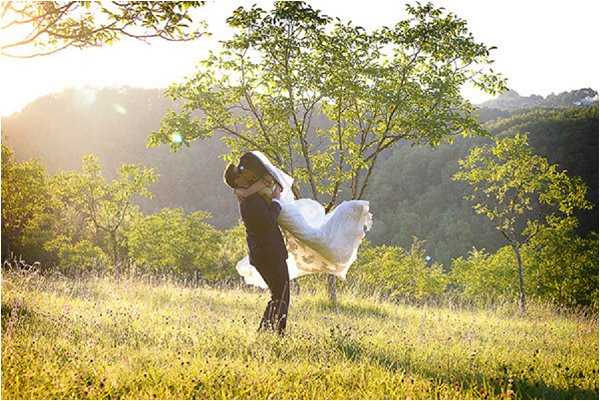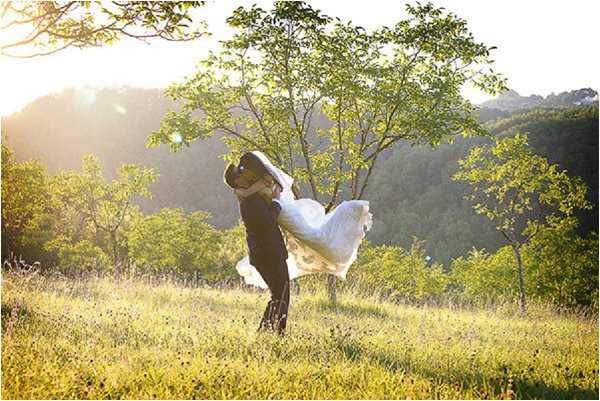 Photo credit Lydia Taylor Jones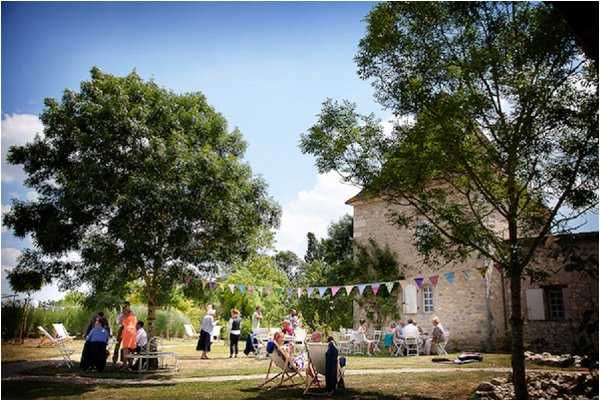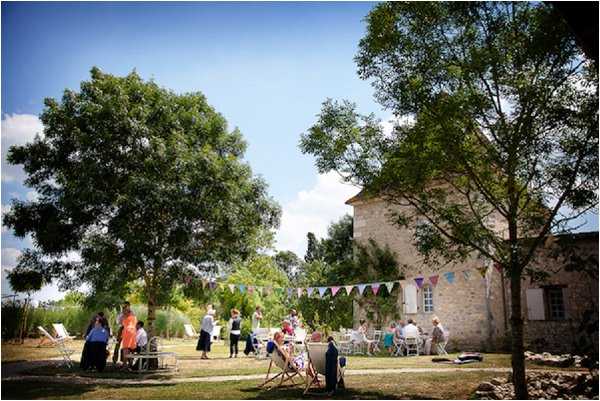 Photo credit Lydia Taylor Jones
The architecturally pleasing, often untouched structures that you can use for your wedding day are various in styles, from simple barns to rustic Chateaux, farmhouses or mills, there will be one to suit your taste and fulfil your dreams.
Photo credit: Sabrina Dupuy
Photo credit: Darek Smietana
The added benefit of a destination wedding is that you and your guests can enjoy it for more than a day, making the enchantment of pastoral life lasts at least a few days.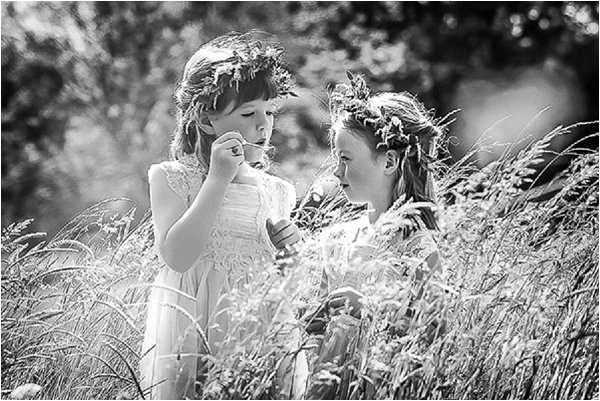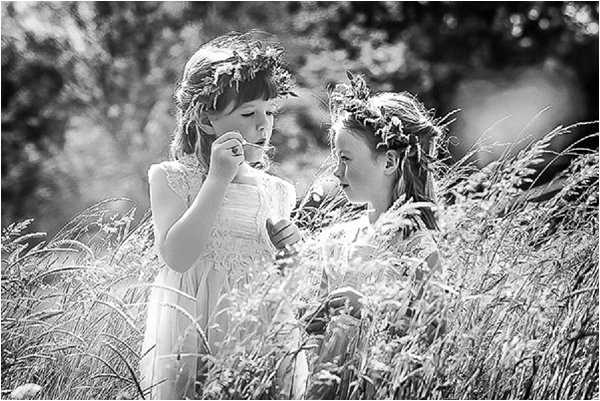 Photo credit Lydia Taylor Jones
The décor: Already blessed with lush green landscapes or colourful fields, some might think that not much more is required and this is somehow true. Another point is that a country wedding does not have to be rustic. The "total" look might not work for you. More is definitively less and you can let the natural beauty of the place speak for itself, lightly supplement the look with similar colours and textures (greenery, neutrals and wood) to give a casual feel or enhance it with touches of soft, muted coloured palette and sophisticated elements to create an elegant, effortless charm. A chandelier above a farm table is a lovely example.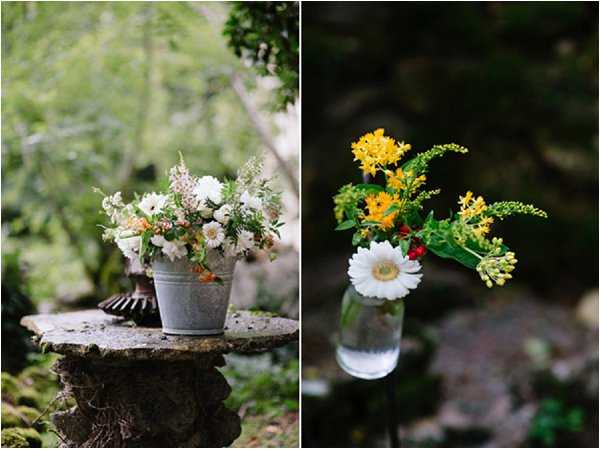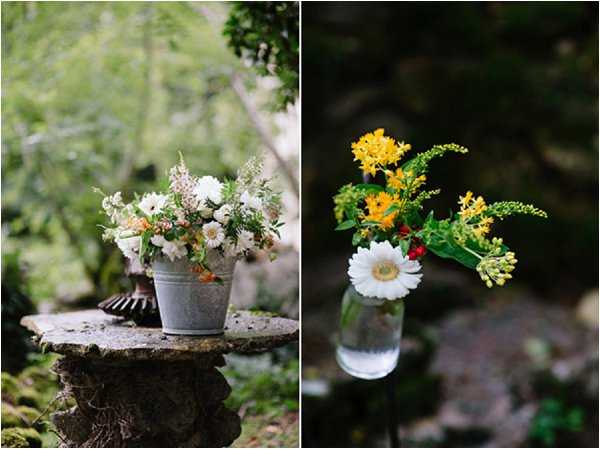 Photo credit: Nicolas Chauveau
Photo credit: Nicolas Chauveau
Photo credit: Sabrina Dupuy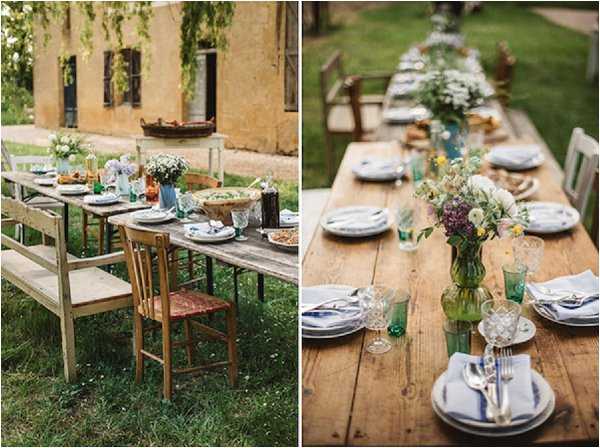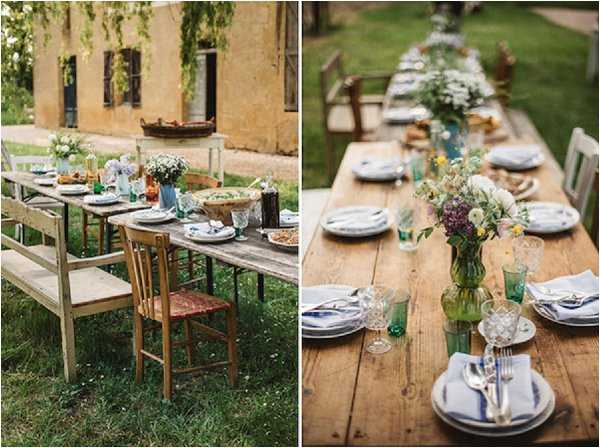 Photo credit: Darek Smietana
The gorgeousness with country weddings is that colourful blooms, inspired by the venue surroundings will equally be suited. So really, it is up to what you like, in terms of textures, colours and styles.
Photo credit Lydia Taylor Jones
Photo credit: Nicolas Chauveau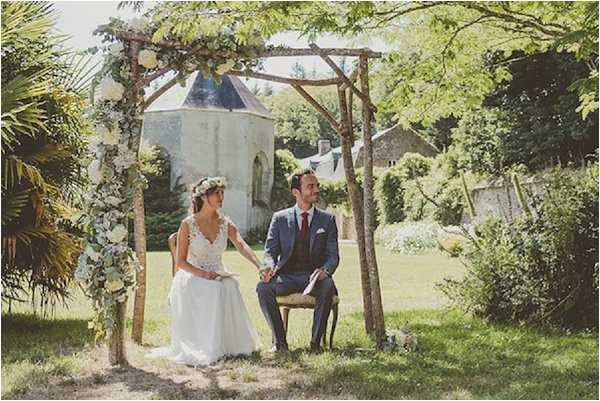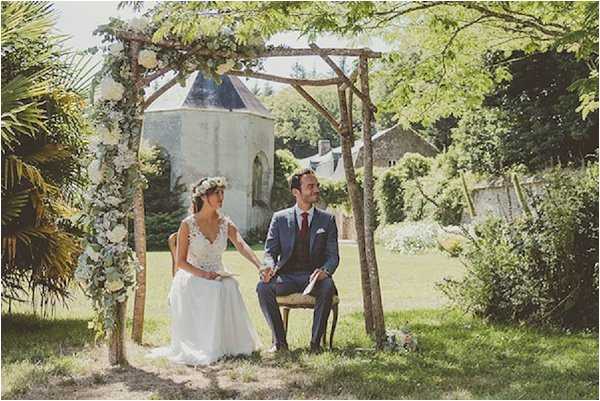 Photo credit Sabrina Dupuy
At night, however it is worth considering lighting, first for practical reasons, but not only. Mood lighting will give another magical dimension to gardens, trees and buildings.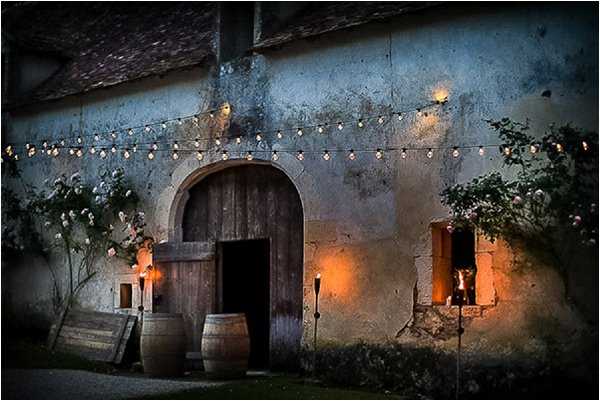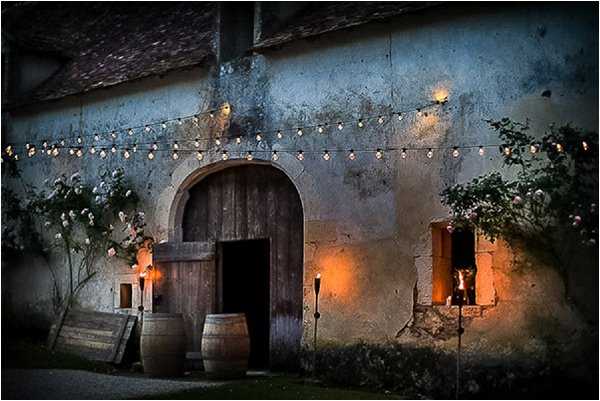 Photo credit Lydia Taylor Jones
The floral:  Flowers and foliage are key ingredients of every wedding, so it is no different here. Although you could decide that what nature has to offer is sufficient. The season should be your main focus whilst choosing your floral elements. I would recommend going seasonal and local, nothing too structured like if the flowers were snipped from the garden or the field in the morning. It works wonderfully to enhance the natural prettiness of a country venue.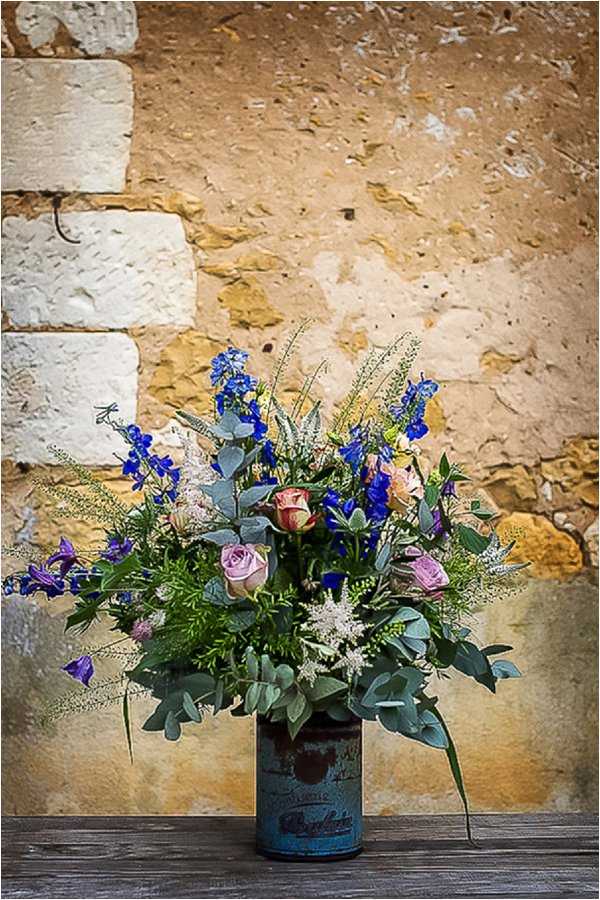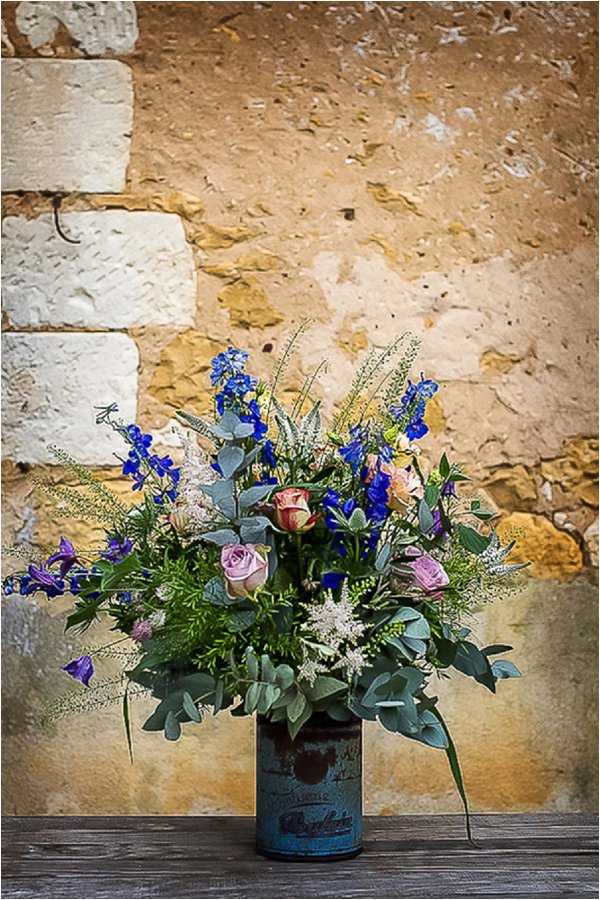 Photo credit Lydia Taylor Jones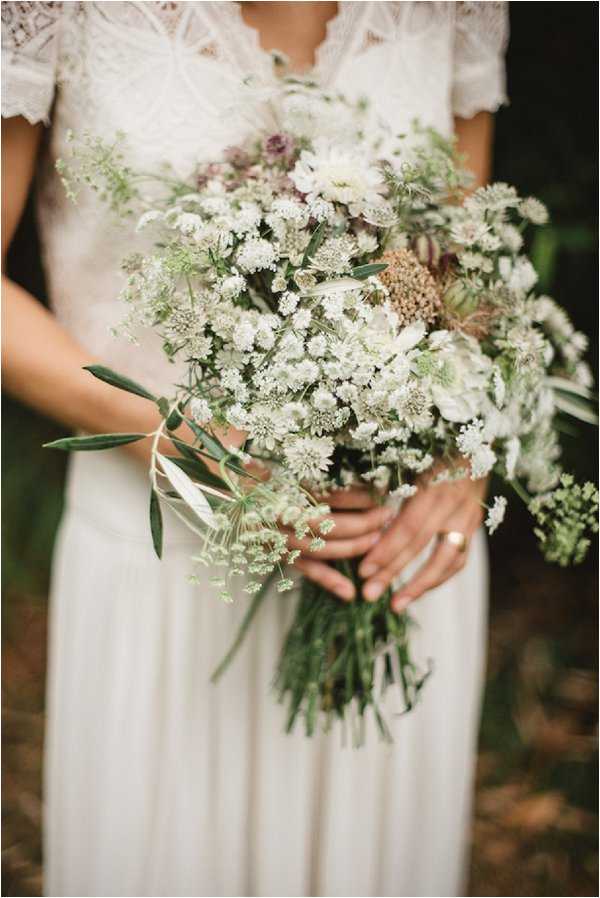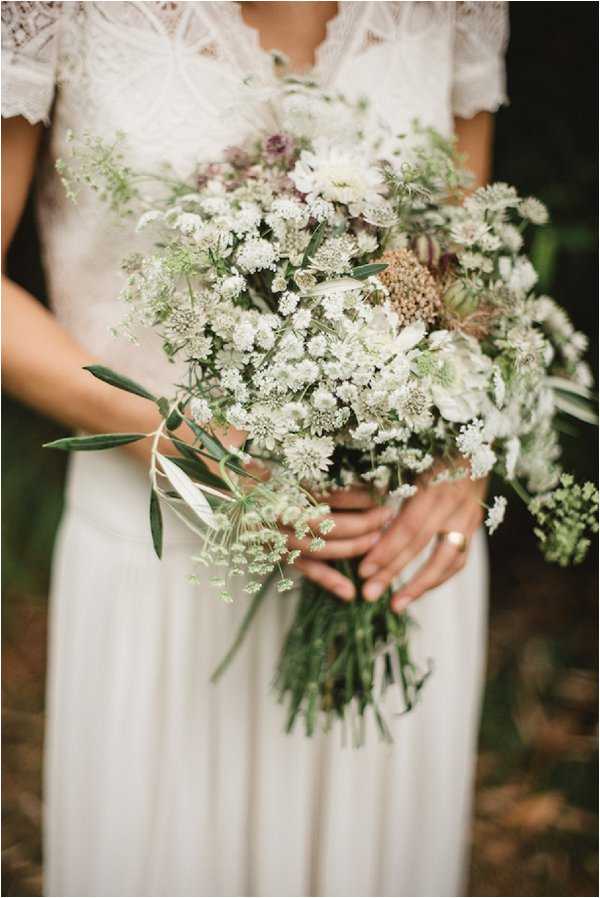 Photo credit Darek Smietana
The outfits: The tricky thing about choosing a dress for a wedding in the countryside, is that you will be trying them in a shop, in a city, not in the context of your wedding, especially if most of the celebrations take place outside. Practical and comfortable are not glamourous ways to think about a wedding dress, however it would help to envision the location and the day while browsing for the perfect dress. How does its style blend with the surroundings? Does it give you an overall sense of ease? I would also mention shoes, as those very high heels, as gorgeous as they look, may not quite work the same on garden stone paths or wood tracks. Keep it elegant and simple!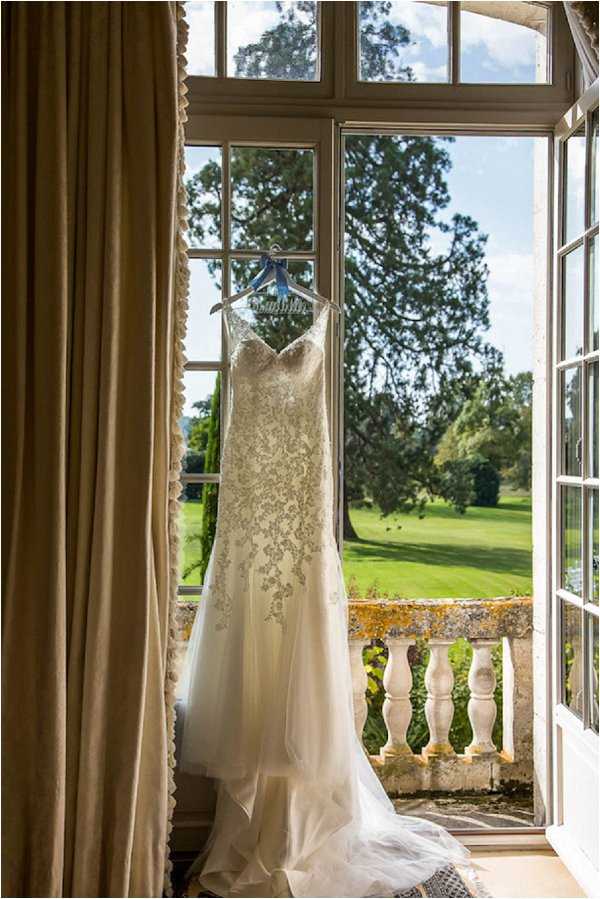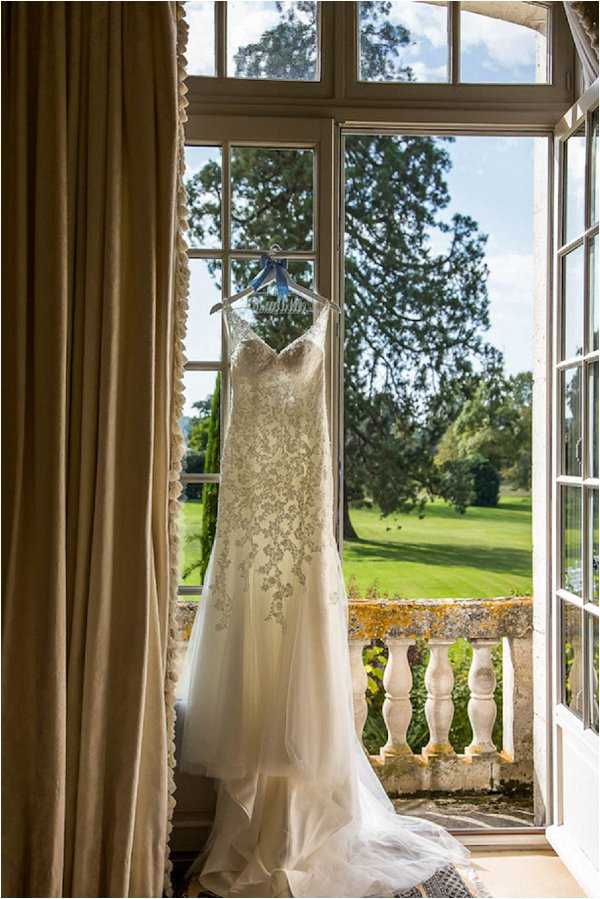 Photo credit Lydia Taylor Jones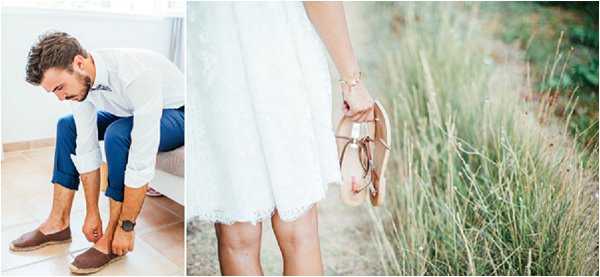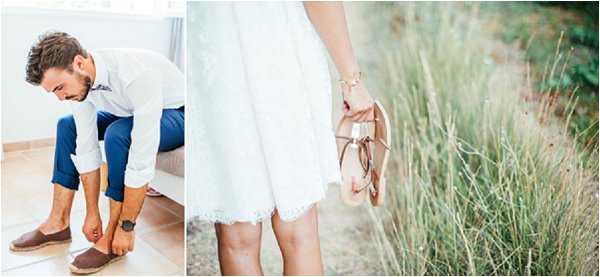 Photo credit Karimage – Source: La Mariée aux Pieds nus
The food: Did I already say 'keep it simple'? Well, I believe this can also go for your wedding menu along with seasonal and local. The outdoor country setting might not be suited for a silver service, but France being the country of refined food and gastronomy, why not, although complicating the task of the catering team, and making the choice highly critical. A casual, family style service seems more in line and the finest food can be presented in such a way. Thinking out of the box, picnic, buffet or food truck can all be alternative ways for a pastoral feast.
Photo credit: Darek Smietana Source: Rock My Wedding
Photo credit: Darek Smietana
The logistics: I mentioned earlier that a French country wedding could come with a few organisational challenges to face, and this is particularly true in remote locations. Language would be the first. It is a fact that the farther you go from a major city or tourist area, the less English speaking persons you will find including in business. Depending on your decoration, catering or entertainment requirements for your day, it may also be necessary to bring suppliers from further afield, now I don't mean that you will have to fly them over from the UK or beyond. There are perfectly suitable and talented wedding vendors in all parts of France (including English speaking ones), although they are more likely to be based near bigger towns. Transport may be another key point to not overlook. France is well served by air, railway and road networks, and most areas are easy to access. However if your venue is secluded, having a car is a must and organising or facilitating transport on the day for your guests is a welcomed gesture.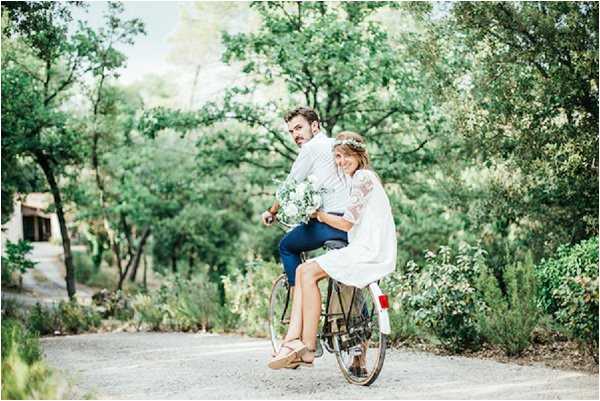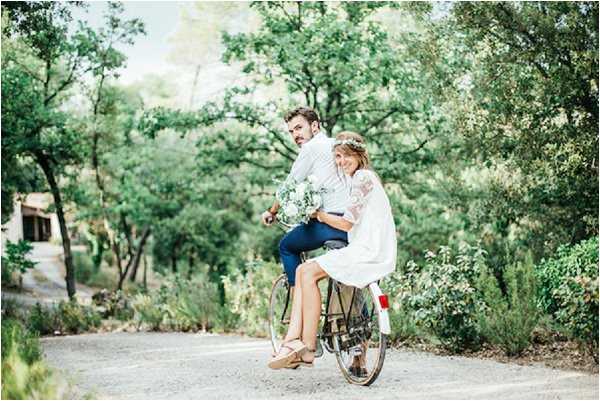 Photo credit Karimage – Source: La Mariée aux Pieds nus
The same applies to accommodation, whereas you are not expected to make the bookings, it is guest friendly practice to provide guidance and most venues will have a list. However, none of this should put you off the idea. With careful planning, and may be the help of a French speaking wedding planner, there is nothing that cannot be fixed.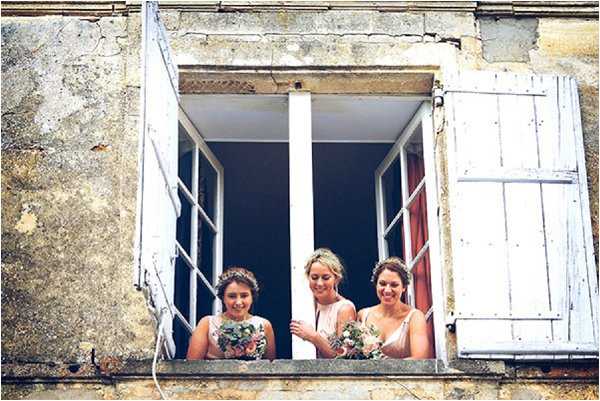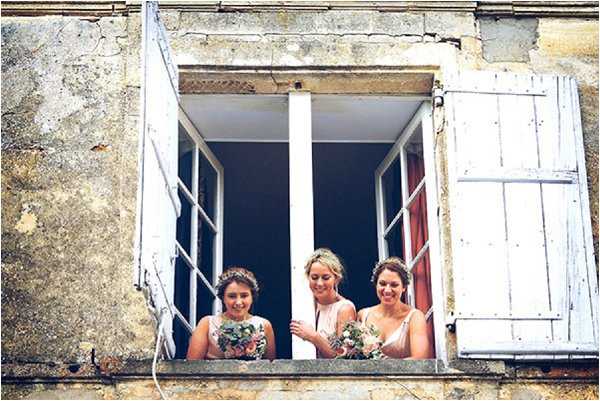 Photo credit Lydia Taylor Jones
It is wise to remember to provide shelters either from the sun or the rain. It is easy to get carried away with the beauty of an outdoor location.  Check out my top tips for a guest friendly summer French wedding.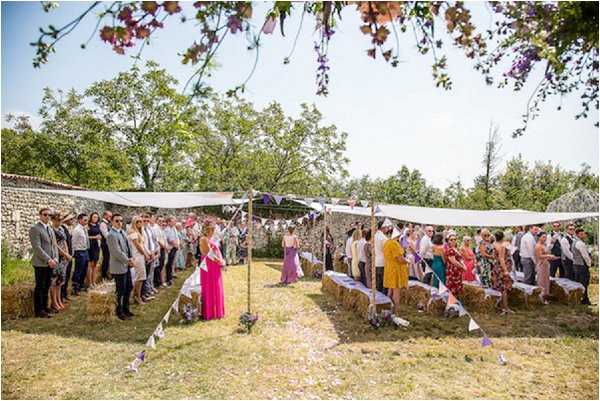 Photo credit Lydia Taylor Jones
Photo credit Karimage – Source: La Mariée aux Pieds nus
Photo credit: Nicolas Chauveau
The concept of a French country wedding can be trying in many ways, yet the outcome is charming and casually elegant, a unique guest experience and pure love. To perfectly capture these unique moments is a gift that not every photographer has. The talent of the photographers who contributed to this post is undeniable and I would like to thank them very much.
FABIENNE IS OWNER OF ELIAN CONCEPT WEDDINGS AND EVENTS, WHO IS A BI-LINGUAL WEDDING PLANNER AND IS AVAILABLE FOR WEDDINGS THROUGHOUT FRANCE.  FOR MORE INFORMATION VISIT: WWW.ELIANCONCEPTWEDDINGS.COM
Top photo credit Sabrina Dupuy