From the Photographer
Nothing could stop this gorgeous Parisian wedding from taking place! Not a pandemic or a city-wide strike (this is France after all). Tahnee and Yann had an intimate wedding in city hall, followed by cocktails and dinner at a private venue with stunning panoramas of Paris. They combined their French and Mexican heritage to create an elegant, colorful and fun celebration for close friends and family.
From the Bride
I initially imagined in the country side, simple and bohemian. It all changed when we discovered we could organise it at a private member's club in the city center of Paris. Therefore, the spirit of the wedding had to be Parisian and more elegant, while also allowing me to express my Mexican origins.
The Dresses
I originally planned on having one floor-length dress for the entire day, from Elsa Gary. I love her style and that all her dresses are handmade in France. Usually, the civil ceremony in city hall is on a separate day than the regular wedding ceremony and reception, so it's very common for brides to have two dresses for both days. Even though the civil ceremony and reception were on the same day for us, I still decided to get a second, shorter dress so that I could still dance salsa without worrying about tripping on anything. One of the best decisions I made for the day!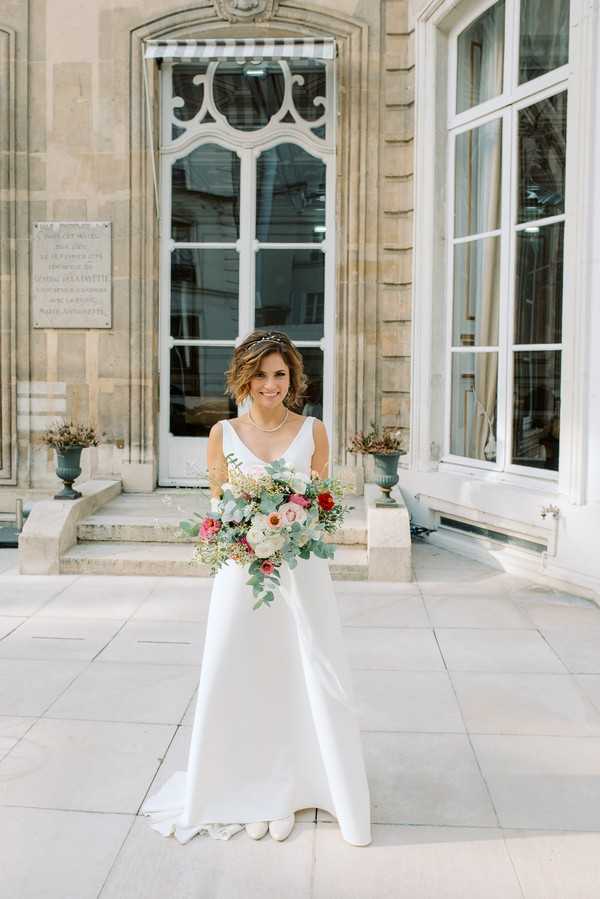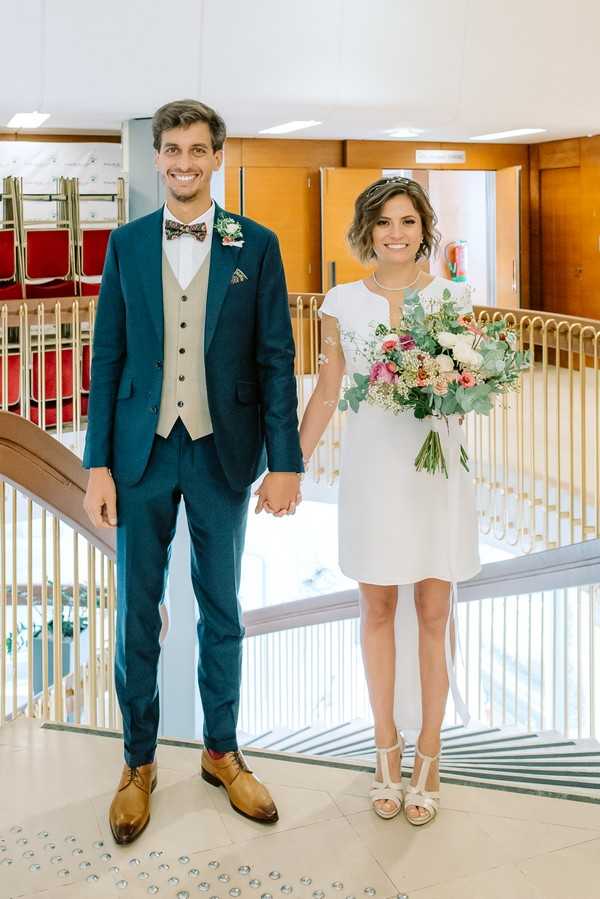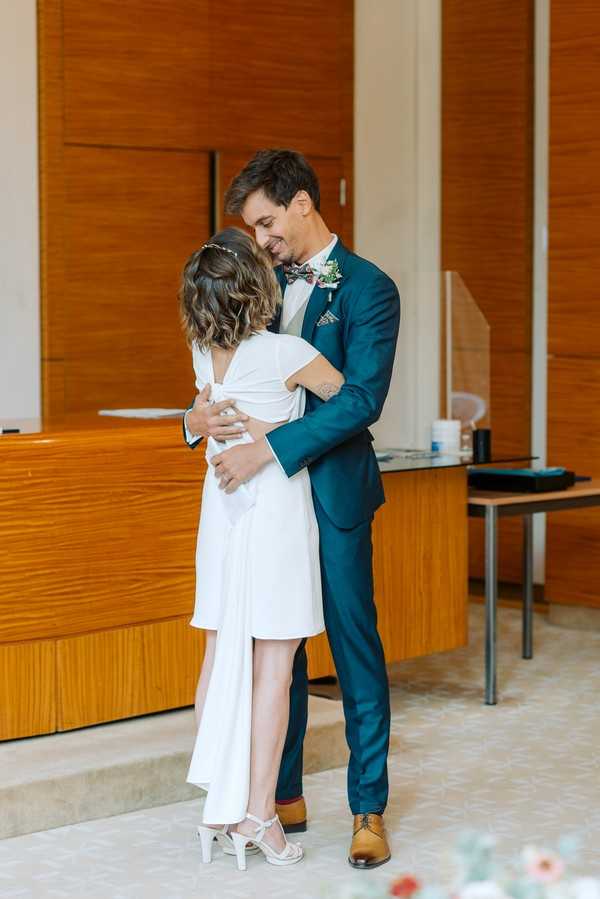 The Style
The color palette for the wedding was white and Mexican pink, surrounded by natural flowers and green leaves. The flowers were simple: a lot of foliage, with white and Mexican pink flowers.  For the cake, we went very French: it was a traditional "pièce montée" from a historic Parisian bakery.
The tables were named after the cities we visited during our sabbatical trip around Latin America during which we got engaged. The whole event was representative of the French and Mexican culture. Mariachis played, Mexican food was served, in the most Parisian and elegant decor.  That was one of my favorite moments. When we entered the room before dinner, the music was on, everyone was gathered and happy. The room looked stunning. The flowers from the table centers looked beautiful, we could see the evening light streaming in from the Place de la Concorde. It was truly magical.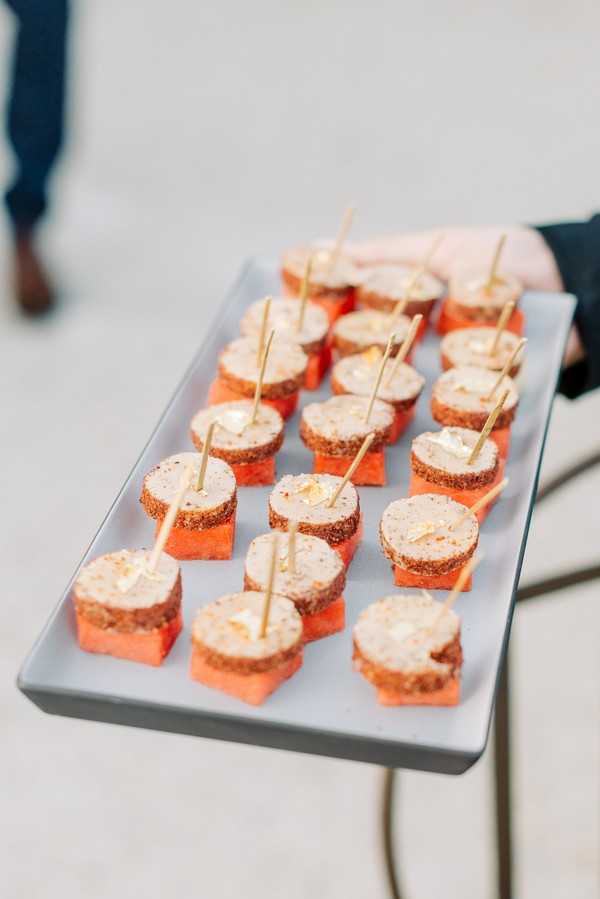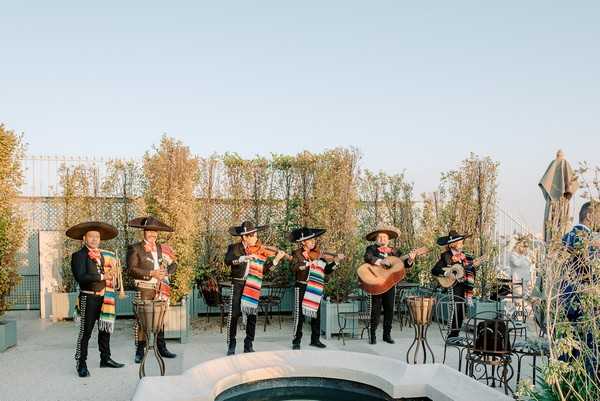 My Advice
Take the time to organize things the way you want them, but on the big day forget about everything and just live in the moment. If something goes wrong, let it go. Things are actually perfect and nobody will mind if it doesn't go according to your plan.
One very important point: always have a backup for: make up, shoes, your dress (you never know) just in case. And most importantly, enjoy!
A French-Mexican Wedding in Paris Snapshot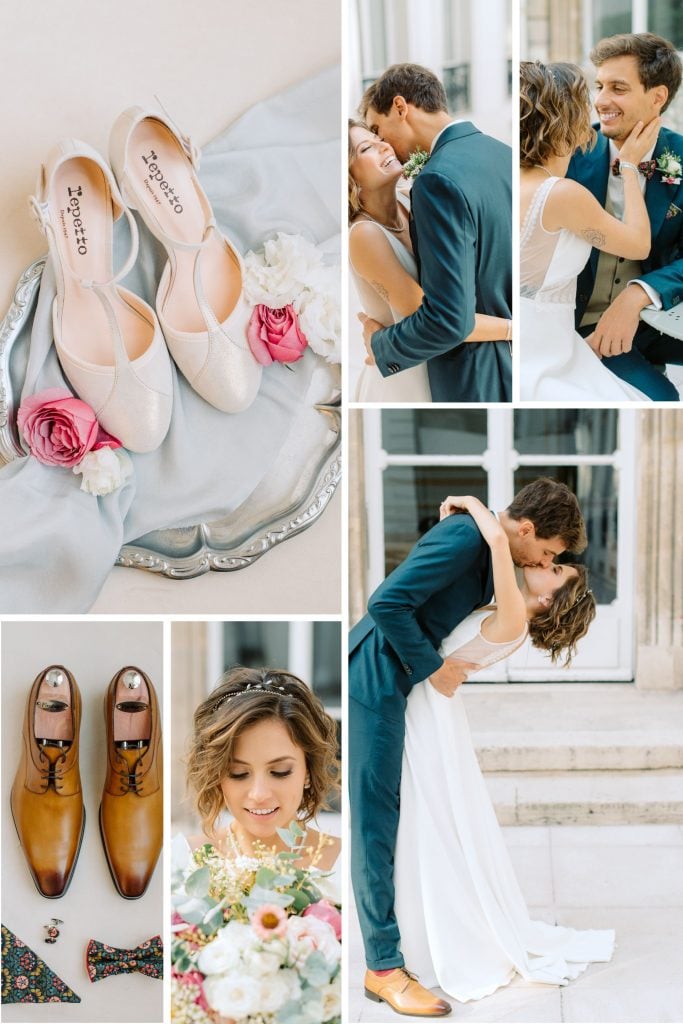 A French-Mexican Wedding in Paris Vendors
Lead Photographer Elizaveta Photography | Hair and Make Up Alesia Solo | Brides Dress Elsa Gary | Brides Dress Camille Marguet | Shoes Repetto | Florist Le Jardin d'Audrey | Videographer Yace Image | Grooms Outfit Vestibus Club | Entertainment Kund & Lytchh