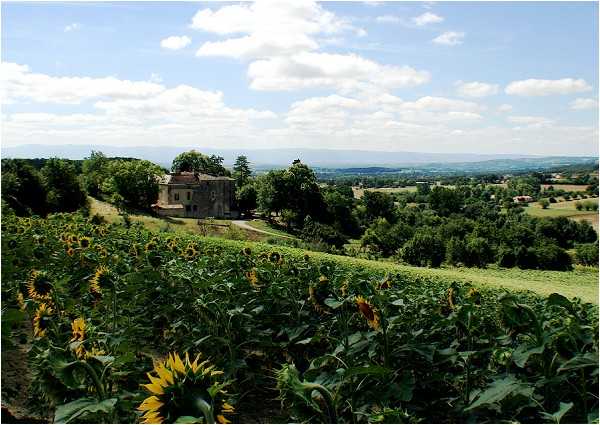 One of our favourite features on French Wedding Style, is when we open the doors on another stunning wedding venue in France, this time Chateau de Brametourte in Midi Pyrenees in Southern France.
Founded in the 11th Century, Chateau de Brametourte enjoys a stunning panoramic view across 20 hectares of park land, woods & sun-flowered fields, towards the Pyrenean peaks.  I am always fascinated by Cathars and Knights Templar and the Chateau is steeped in history.  Sieged during the 16th century, it fell into disrepair and lay undiscovered – frozen in time.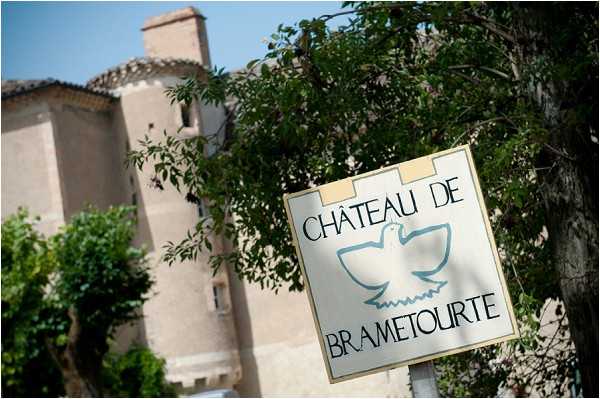 Image by Susie Lawrence Photography
That was until the Chateau was reincarnated into a self-sustainable French wedding castle, being restored traditionally, ecologically and organically.  Brametourte was one of France's first self sustainable castles and is now a beacon for relaxed sociability, green living and wildlife, thanks to owners Alison and Paul.
Situated in the Midi Pyrenees, the Chateau is in the centre of three World Heritage sites [UNESCO] easily accessible from Albi, Toulouse and Carcassonne, offering numerous possibilities when traveling to the Chateau.
As your wedding guests arrive, a pre wedding cocktail reception on the summer terrace, looking out to the fountain and formal gardens, is a magical location.  For the wedding ceremony itself the Gothic Courtyard or front lawns can be laid out for your ceremony.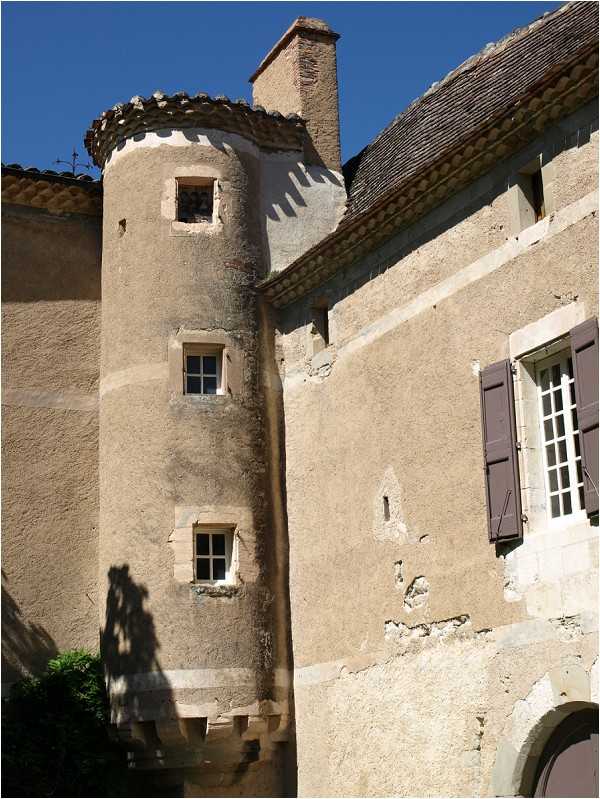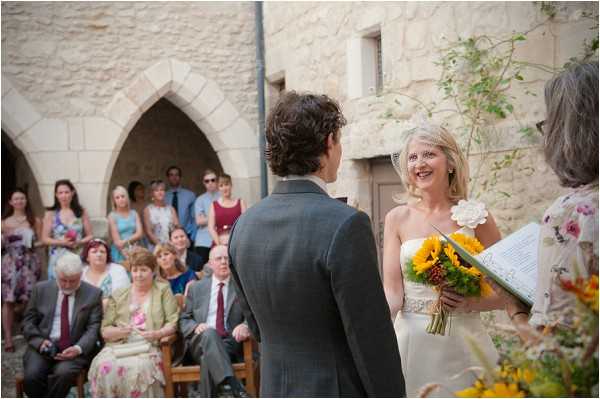 Image by Susie Lawrence Photography
With views across sun-flowered fields to the Pyrenees, the Grand Pavilion is the perfect location for your wedding banquet.  The neutral nature of the Grand Pavilion provides a blank canvas for you to bring to life your wedding dream, from rustic and informal to elegant luxury.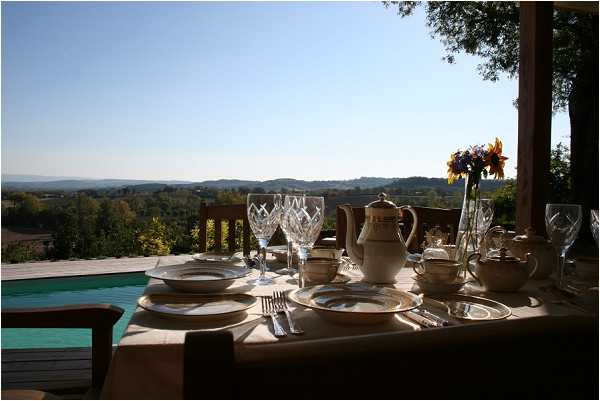 When it comes to accommodation, the Chateau has five private Suites.  This provides accommodation for the central wedding party of up to 18 people and will cost up to €900 per night, including breakfast.  Typically each guest is provided with an invoice for their Suite, which is secured on receipt of the Wedding reservation deposit.  Included in the offer, the bridal wedding party can prepare in the Chateau's Bridal Salon – perfect for the pre wedding informal photos.  2017 sees the launch of a brand new 'Suite of Angels' which includes a bridal couple balcony for the debut of the champagne toast.
For your extended guests a range of gites with swimming pools and Bed and Breakfast[B&B]  accommodation can be secured in the surrounding area for up to 120 guests and for prices between €45 to €145 a night.  Particularly recommended, is Brametourte's sister B&B and Gite, an award winning medieval merchant's house in the Lautrec village.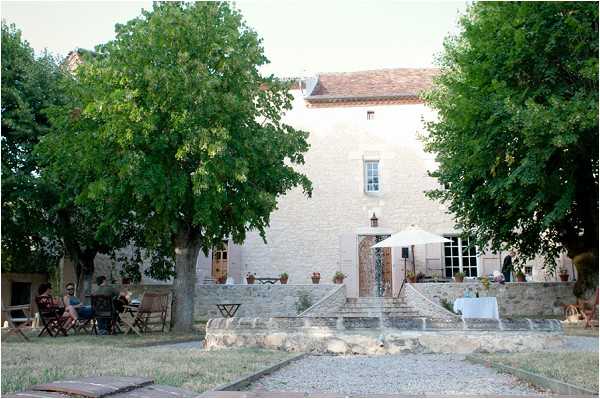 Image by Susie Lawrence Photography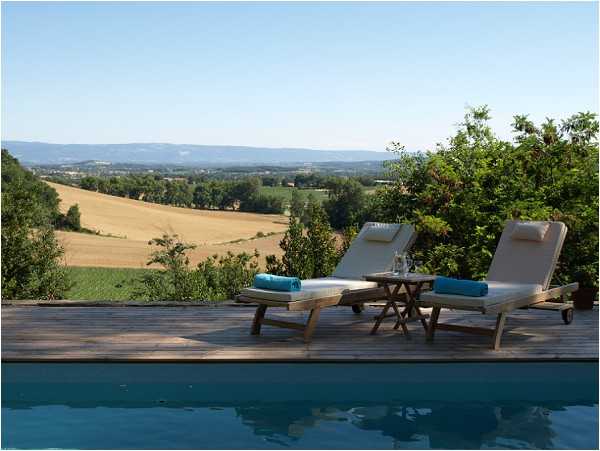 When it comes to your wedding banquet Brametourte wedding couples select the style of tables and chairs, table decoration and plateware from specialist wedding banquet suppliers, according to style and preferences.
The Chateau's specialist wedding caterers can provide canapés and the wedding banquet, from between €35 per guest for a more informal BBQ style and up to €75 per guest for haut cuisine.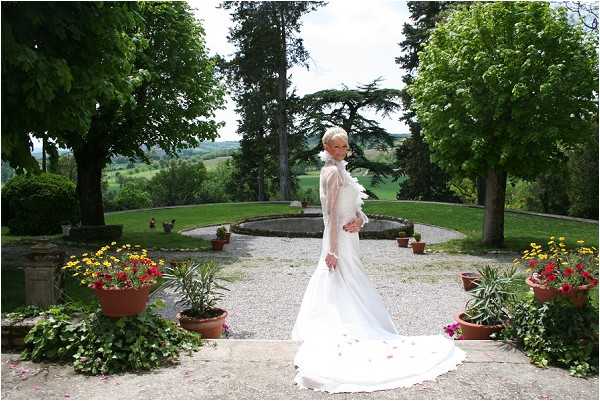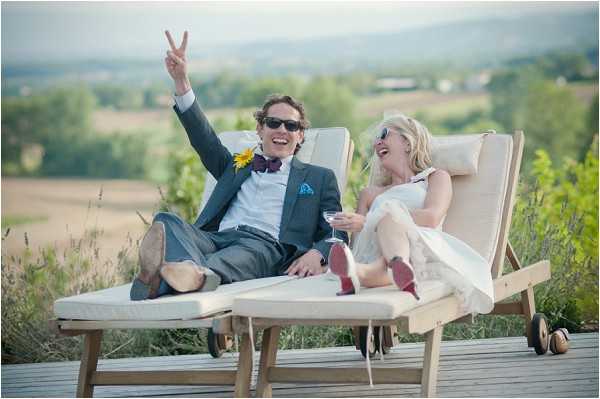 Image by Susie Lawrence Photography
And don't worry if you don't speak French, the team at Chateau Brametourte provide a wedding coordination service included in the fees.  You can either identify your own suppliers or they will work with suppliers that already know the venue.
Contact Details:
Website:  www.brametourte.com
Email: [email protected]
Facebook: www.facebook.com/pages/Brametourte/