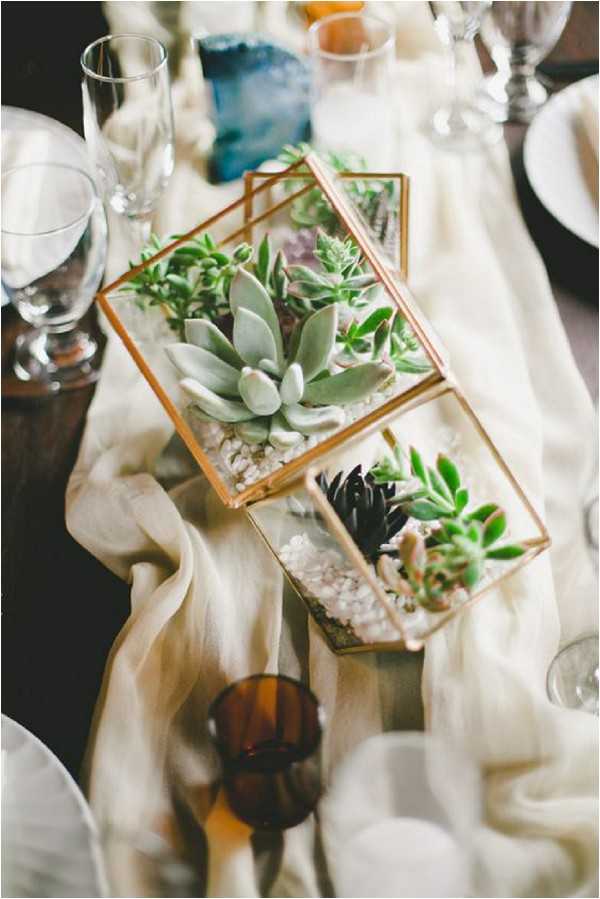 Flowers are one of the most beautiful required luxuries at a wedding in our opinion and today with the help of FWS Vendor Natasha from Azur Flowers we are looking at her recommendations for Top 10 wedding centerpieces for 2016 in France.
1.Mix up the Pantone Colours of the Year 
As you are probably aware by now, Serenity and Rose Quartz were awarded Pantone Colour of the year 2016. They are a perfect match together for spring/summer weddings but whether you use them separately, or together, Rose Quartz and Serenity are versatile shades. They will pair up with a multitude of wedding styles and colour palettes. Why not add rose gold and masala to rose quartz for your autumnal wedding? Adding this deep colour brings amazing warmth to your wedding in the colder months. Getting married in the winter? Embrace the cold, crisp weather and add silver and lavender shade with Serenity blue.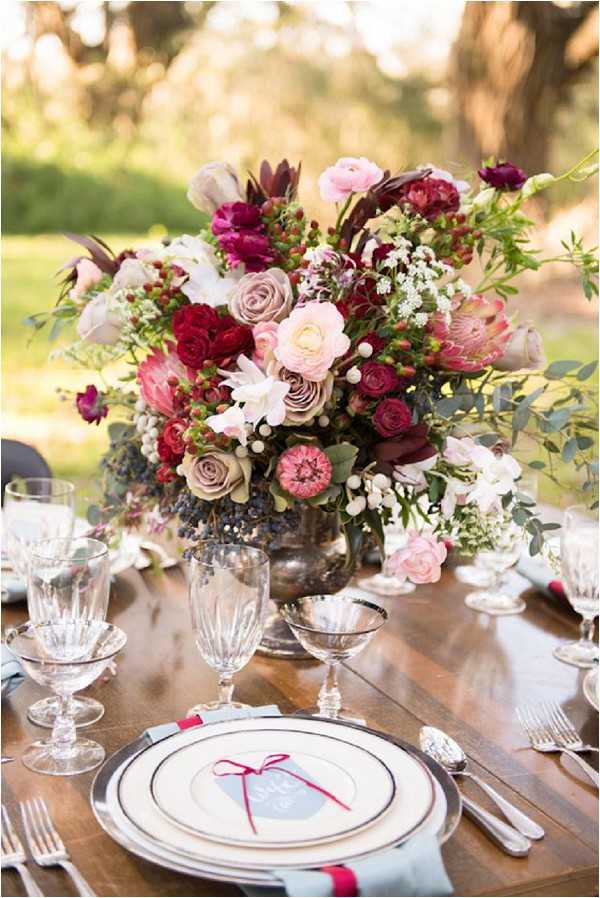 Images by Christa Elyce Photography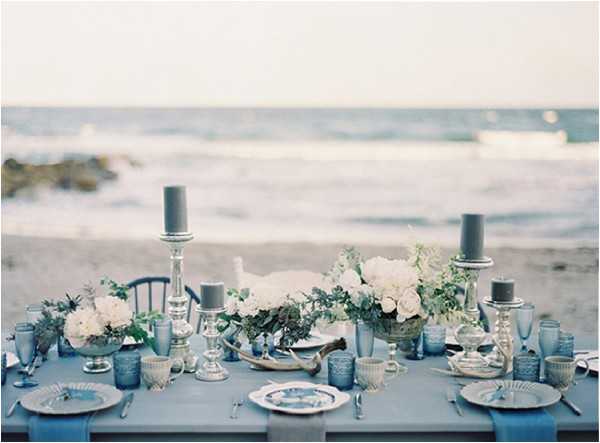 Image by Melanie Gabrielle Photography
2. Driftwood 
Bring the sea to your wedding with beautiful pieces of driftwood. Using these natural candelabras as your focal point, add white cymbidium orchids and succulents for a more contemporary feel. Finish this look with scattered tea lights and flower heads.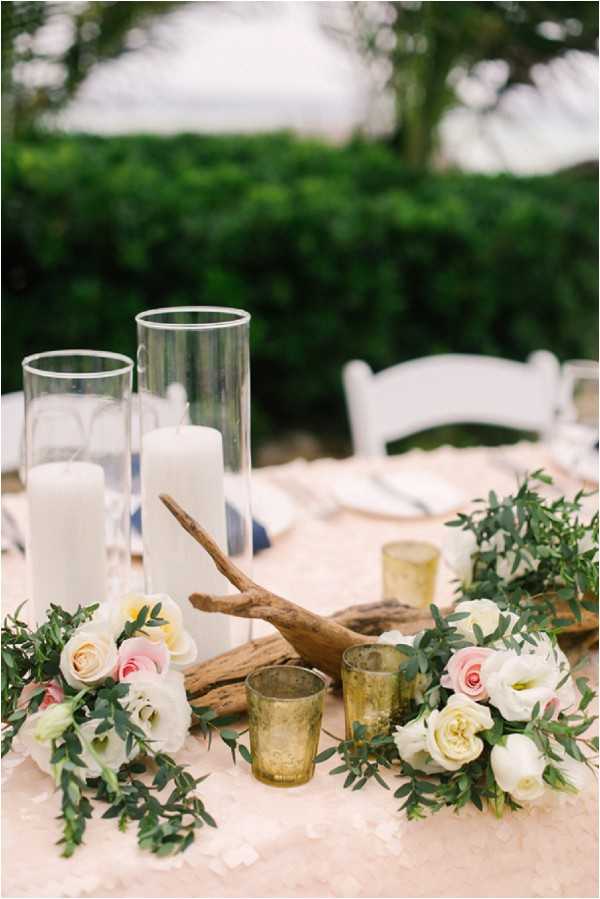 Image by Brandon Kidd Photography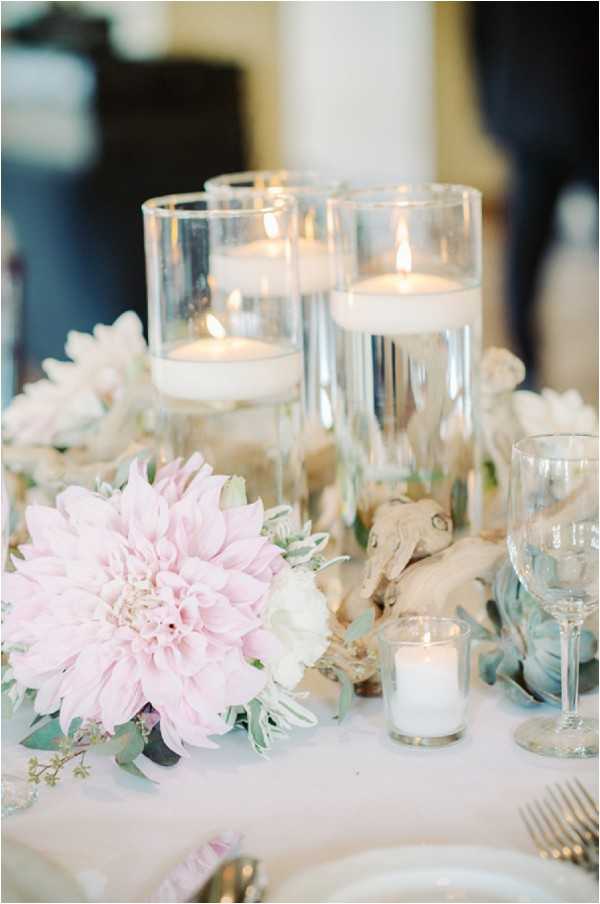 Image by Photography Krista Mason
3. Edible Decorations
We spoke about adding berries and herbs to your bridal bouquet in our 'Top 10 Bridal Flowers' post, so why not bring those beautifully scented herbs and berries to your centrepieces? And don't stop at berries, there are a wide range of food that you can bring to your centrepieces without it looking like a farmers market! Using pomegranates, artichokes and Figs, the deep hues from them will match perfectly with deep raspberry and blush flowers with lush foliage. For a lighter feel, add lemons to a mixture of eucalyptus, sage and olive leaves. These elements are perfectly paired with pastel coloured flowers.
Image by Onelove Photography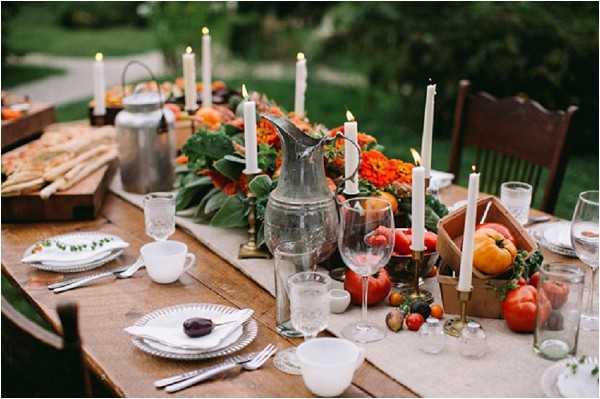 Image by Love Me Do Photography
4. The Three Musketeers
Copper, terrariums and geometric shapes; these are in their own right, the biggest trends of 2016. So why not bring them all together? Terrariums are always a real wow factor and a great centrepiece. Add to that copper elements in the shape of geometric vases, place mats, and candle holders and you are on a winning combination! There are a multitude of beautiful colour combinations that match copper so you are sure to find a pallet to match your wedding, no matter the season.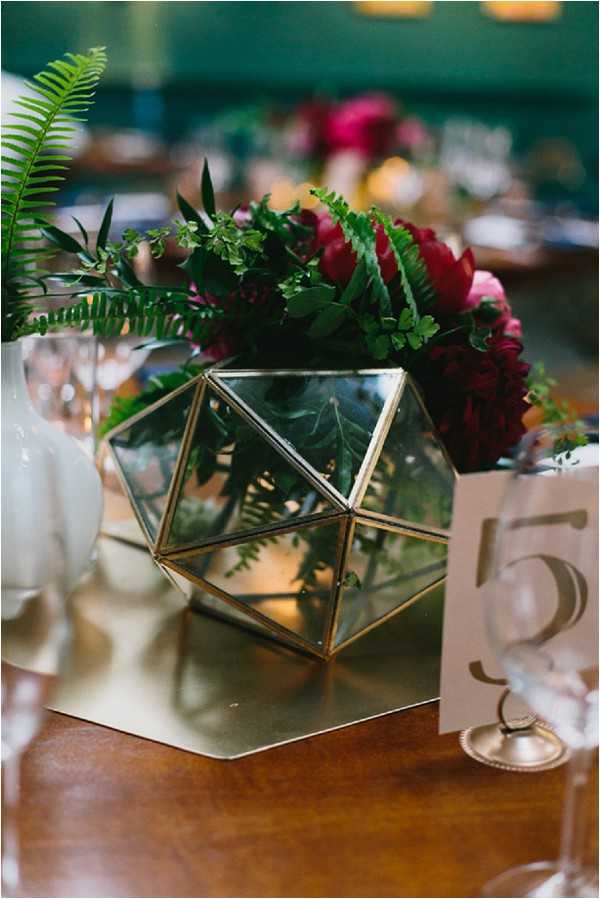 Image by Heidi Ryder Photography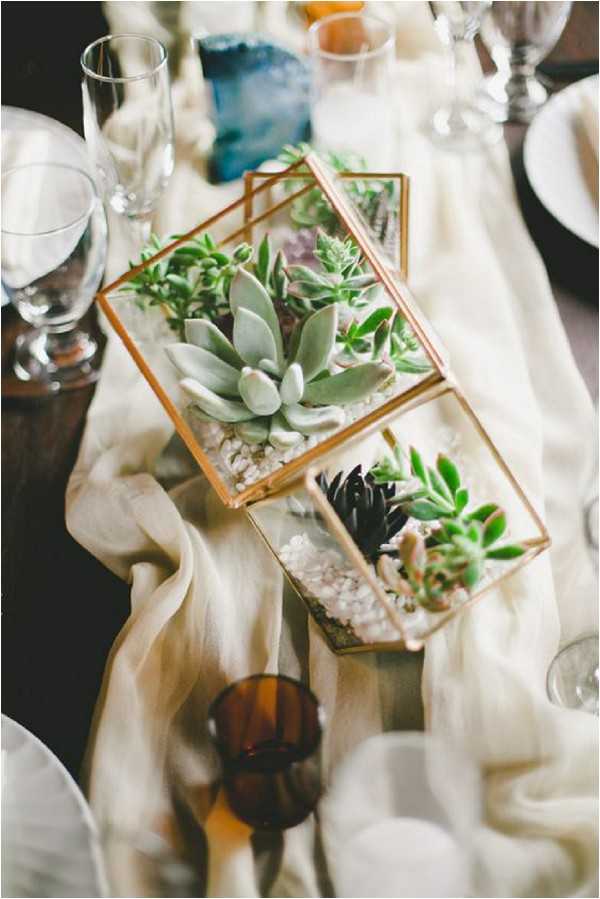 Image by Onelove Photography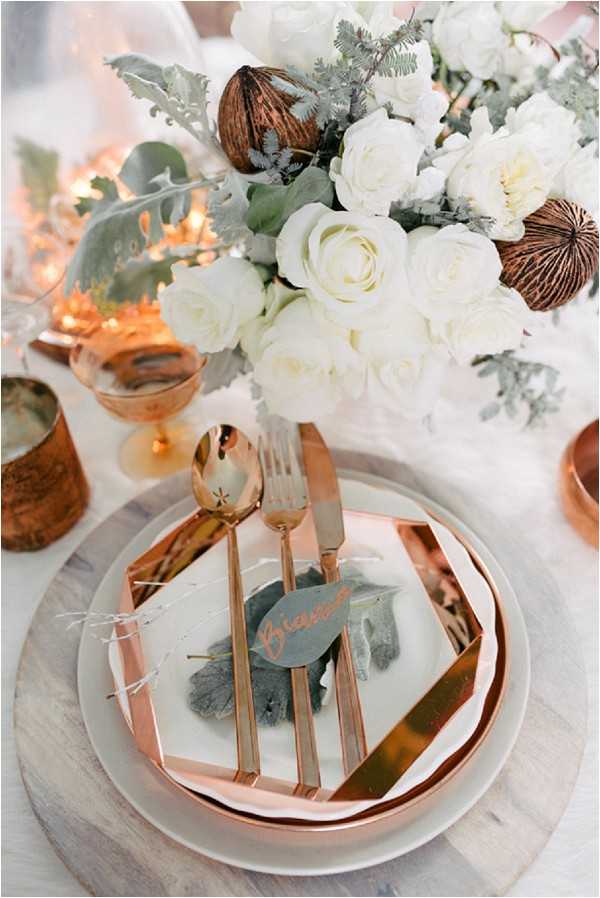 Image by singler photography
5. Light Up
Lanterns are not only an eye catching centrepiece but also practical as they double as your candle holder or vase. Watch your table transform from when the sun goes down and the lanterns light up! With so many varieties to choose from you can find flowers and colour combinations to suit your wedding. Go wild with Moroccan lanterns filled with vibrant colours including; oranges, yellows, purples and red (This is also a perfect time to add some of those food elements we talked about earlier!) For a beach wedding, look for silver or white lanterns filled with driftwood, adding softer coloured flowers like peonies, roses or orchids for a more contemporary look.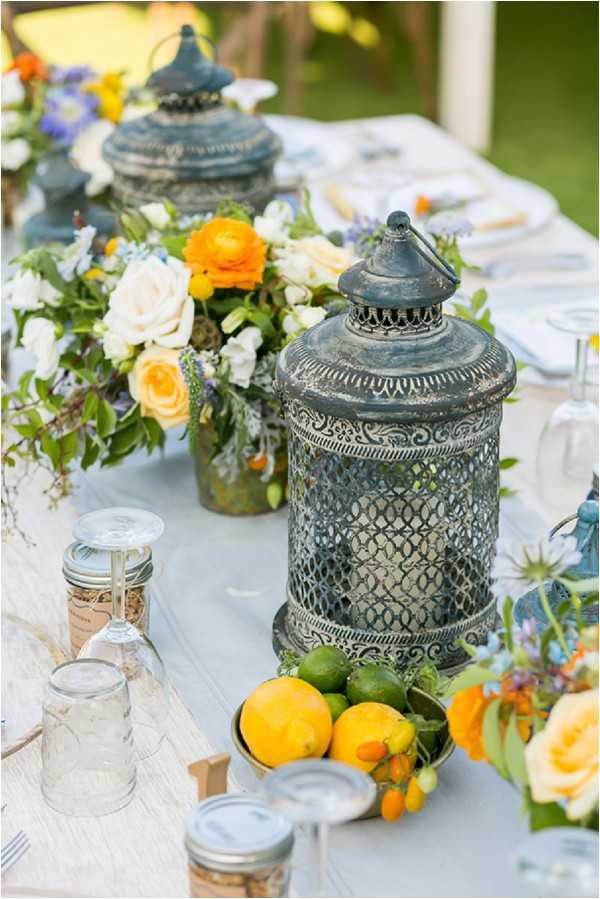 Image by Ana and Jerome Photography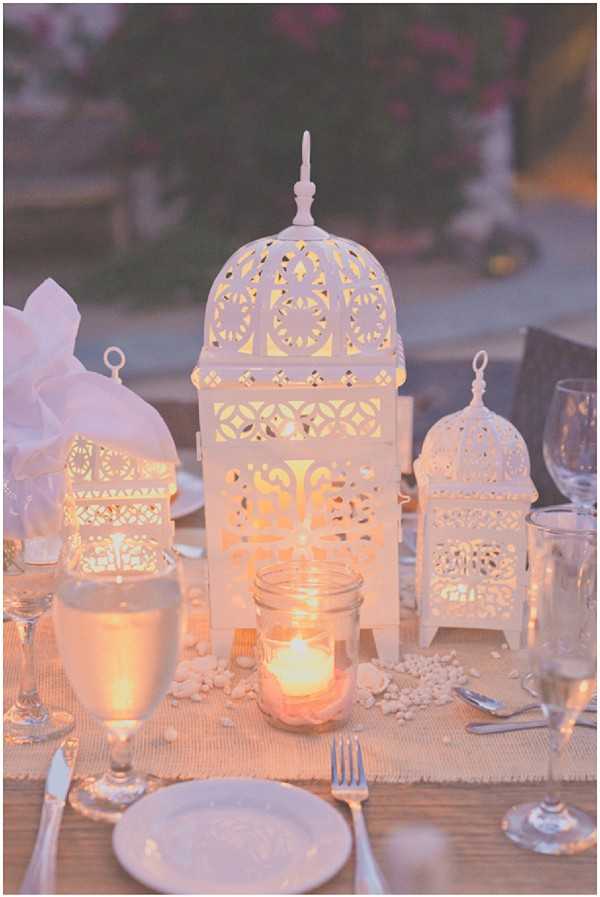 Image by Hazelwood Photography
6. Glamorous Linen
Bring a touch of glam to your reception with sequined tablecloths. They should not take away from your floral centrepieces but enhance using the right flower and colour combinations. If sparkles are not your thing, how about coloured or patterned table cloths? You can use perfectly balanced hues from you linen to compliment your floral centrepieces.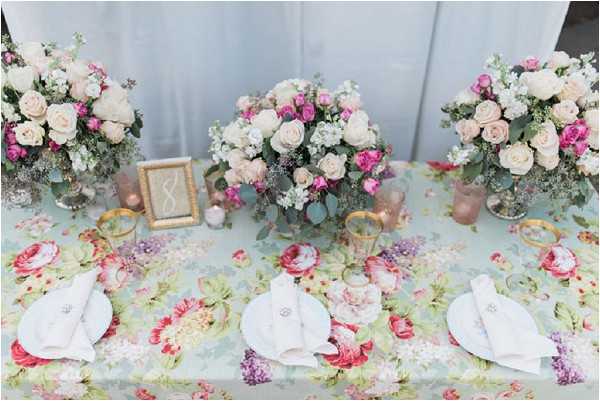 Image by Jillian Rose Photography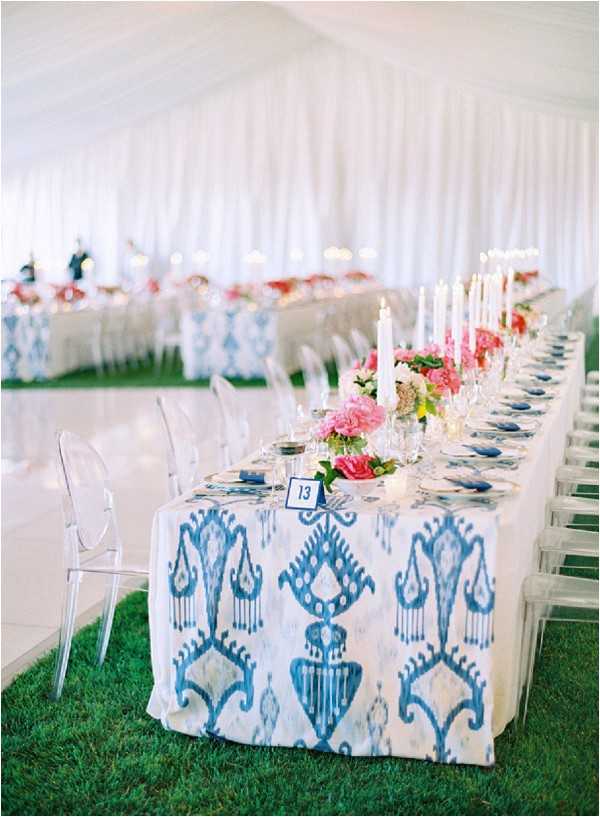 Image by Jose Villa Photography
Image by Tab McCausland Photography
7. Meadow
So long mason jars, hello single stem blooms! By using the taller, bottleneck vases; you create a meadow of flowers along your table. In keeping with the wild, garden look that is oh so popular with brides, you can choose a variety of foliage and flowers in each bottle giving texture and height variations. They can be added to other popular centrepieces such as floral table runners to create a simply stunning tablescape.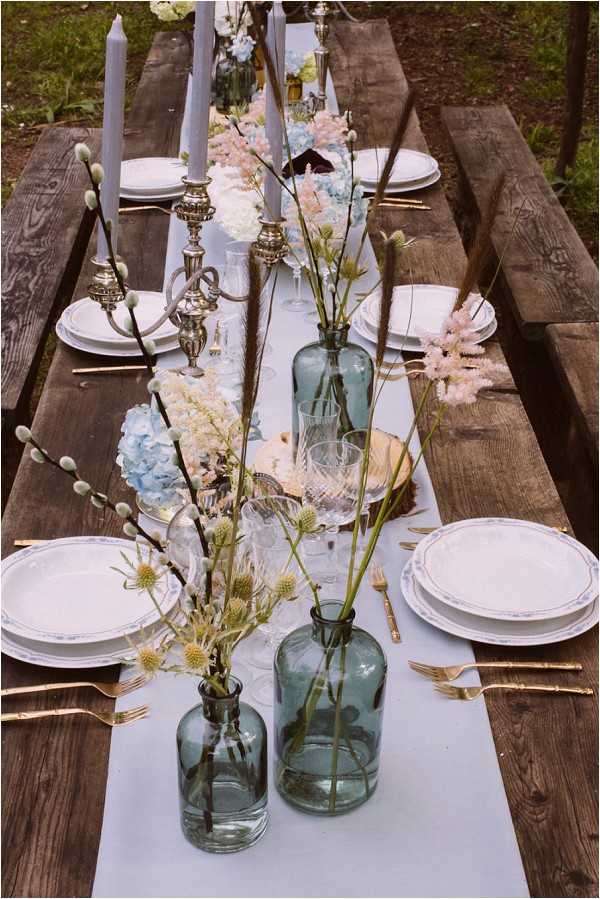 Styling: Rome on Demand | Flowers: Nina e i Fiori  | Image by Valeria D'Ovidio
Image by  Steve Steinhardt
8. Romantic Woodland
In keeping with the natural, garden theme. The use of bark vases and/or candle holders is the perfect complement to your rustic wedding. With a combination of moss, a mixture of foliage and wild flowers loosely arranged with sculptural elegance. This centrepiece focuses on texture and variation instead of one colour, giving you a feel of the forest whilst enjoying a glass of bubbly!#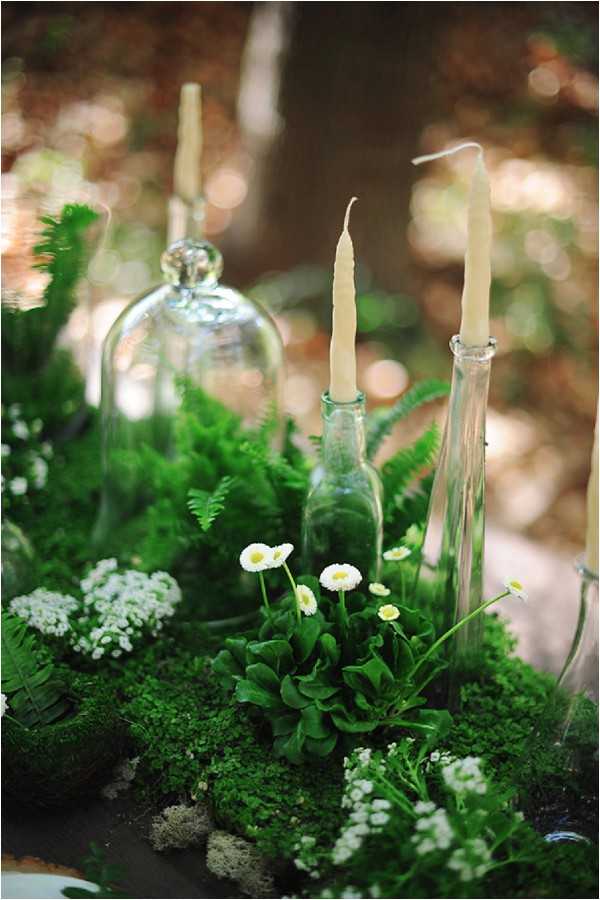 Image by Arina B Photography
Image by Brklyn View Photography
9. Opulent Orchids
For the ultimate luxurious flower enter the Phalanopsis Orchid. We are seeing more and more winter weddings using orchids paired with an array of candles! It will bring an elegant and modern feel to your wedding, but at a cost. The orchid is not for the faint hearted and may add a zero or two to your flower budget, but just look at the beautifully opulent centrepieces you will have to wow your guests!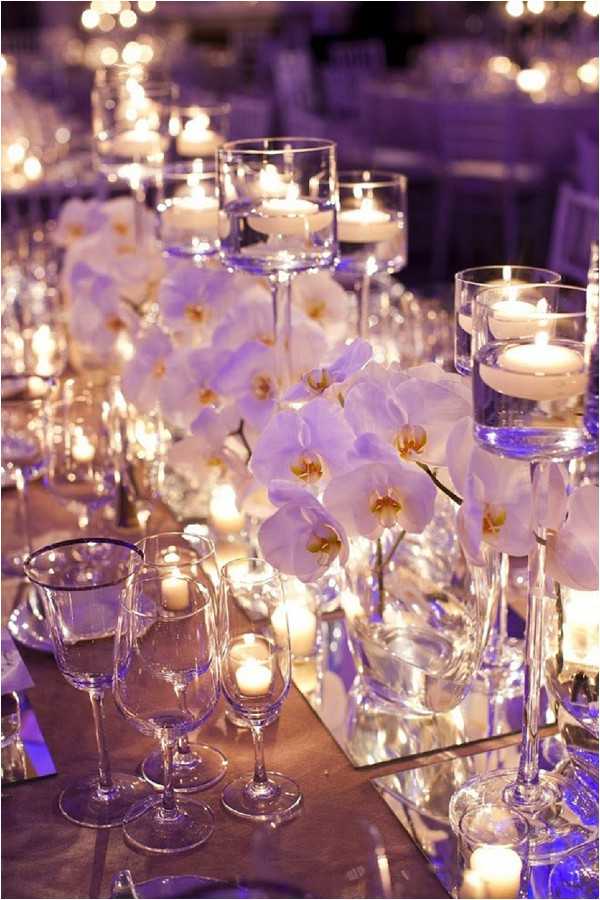 Image by Katie Stoops Photography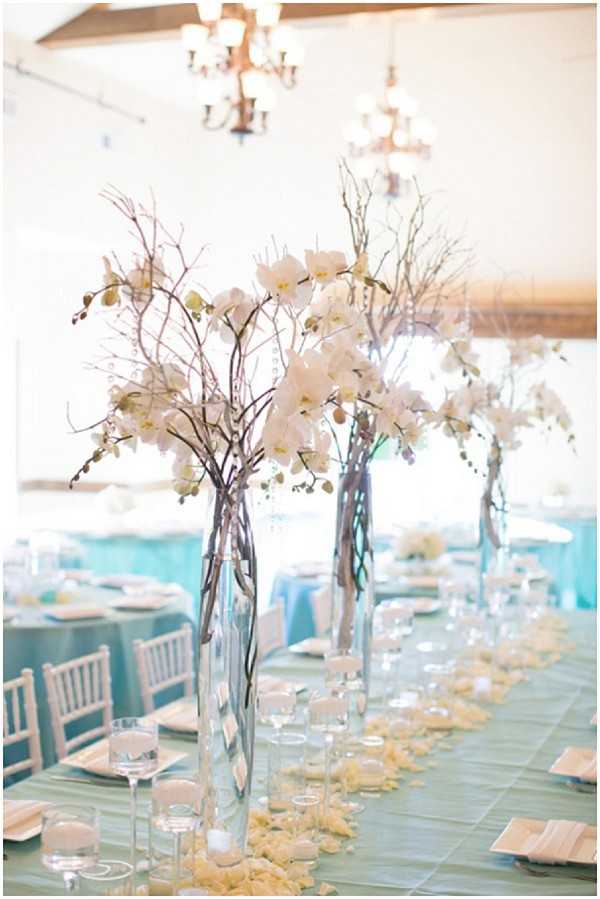 Image by Paul Rich Studio
10. The bigger the better
Talking of big budget weddings, just take a look at these show stopping centrepieces. These bespoke trees are a great way to fill a large space in or outside and will make a dramatic conversational piece that will wow the socks off your guests! Love this idea but looking for something a little less opulent? Lemon trees are a great, organic centrepiece for your outdoor wedding. Paired with potted plants, moss and candles, this is another great way to bring a natural feel to your table.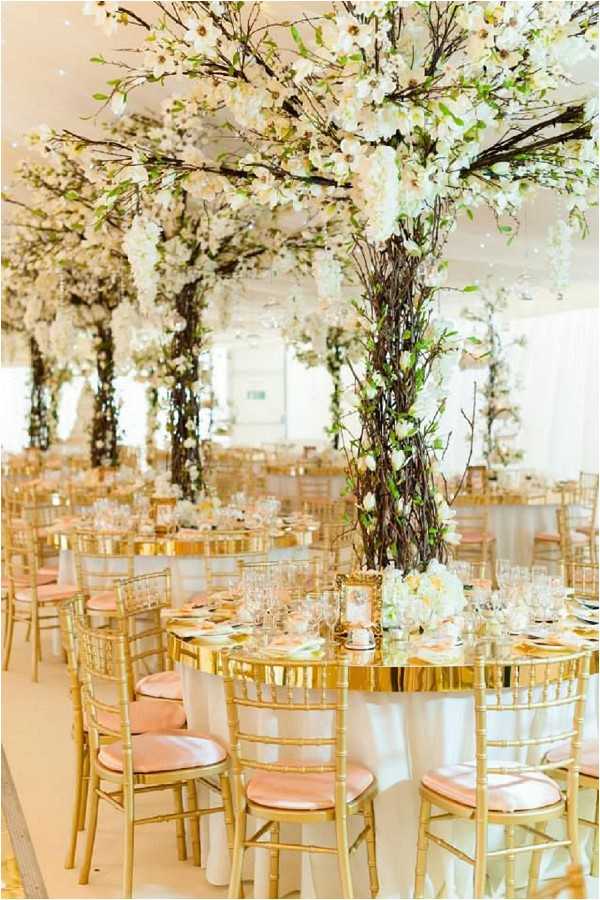 Image by Carmen and Ingo Photography
Image by Jamilah Photography
Natasha and Azur Flowers are available to assist with your wedding flowers throughout the South of France.   To find out more head to Azur Flowers website or email Natasha directly.
Save
Save