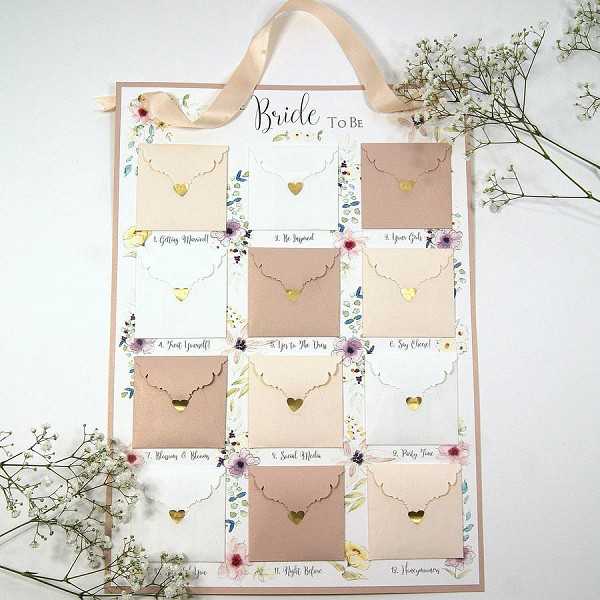 Even small, intimate weddings require careful planning. From dress fittings and seating arrangements to catering options and guest lists, the details of a wedding are seemingly endless! And of course, the bigger the wedding, the more planning is involved. A great way to keep everything organised and your sanity intact is by investing in a wedding planner book for brides.
Think of these books as the "holy grail" of your wedding
Wedding journals and planners are ideal for keeping track of that never-ending to-do list. Think of these books as the "holy grail" of your wedding, keeping all your information in one place. The list below includes 10 wedding journal ideas that offer a unique (and even fun!) spin on wedding planning.
We have some gorgeous options from Amelia Lane and even something a little different from Not On The High Street.
This little tool will become your best friend during the coming months as you plan all the gorgeous and important details of your big day. Not only will these planners help keep everything in one handy place. But you'll also be able to share your ideas easily with your hubby to be and your bridal party.
Are you a wanna be Monica Geller (one for the Friends fans) if so be beautifully organised for your big day. With this stylish wedding planner from The Contemporary Home. It's your wise wedding planner companion full of good ideas, prompts and tips, and brilliant at looking after all those important details.
The stylish planner is ring bound with a matte cover and linen lined spine. Each section in the wedding planner has a pocket to keep all your important notes and receipts.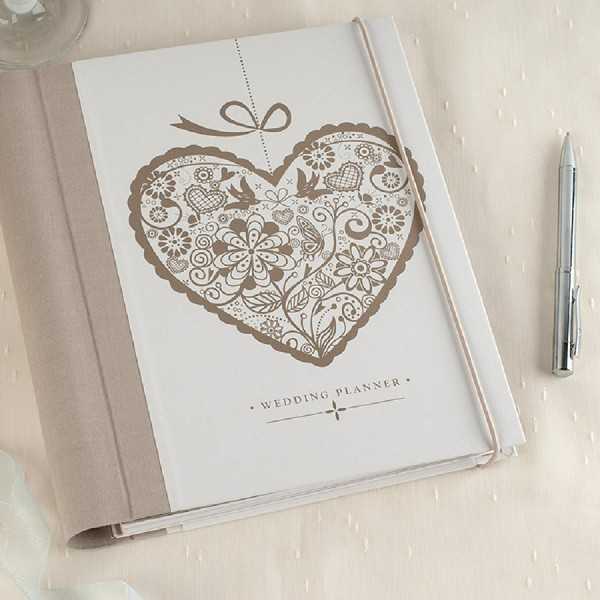 From finding caterers to choosing a wedding car, there's a lot to remember to make sure your big day runs smoothly. This gold and white wedding planner from Getting Personal is a great way to ensure nothing gets forgotten about which can be easy when you have a large to-do list. The book includes handy lists, prompts and ideas, the planner has been designed to provide a comprehensive approach to organising a wedding.
Filled with pockets for storing clippings, a month-by-month calendar and much more, this book is a must have for your upcoming nuptials!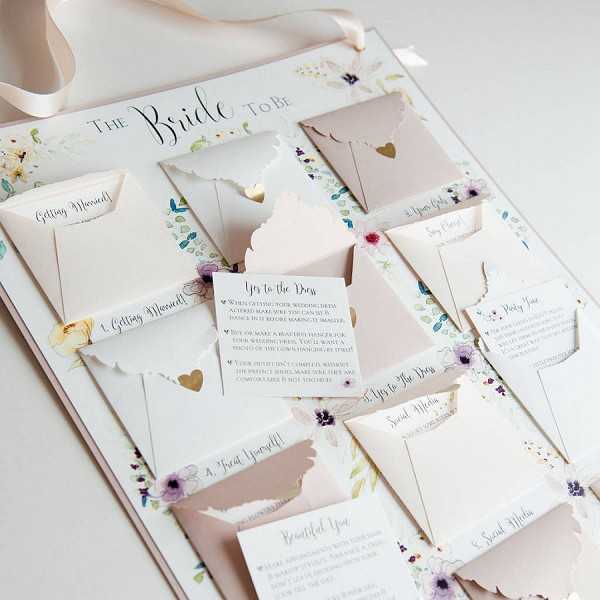 After something a little different? Then this gorgeous advent style planning calendar from The Hummingbird Card Company, to count the months, weeks and days down to the big day is the perfect wedding journal alternative. It also makes the perfect gift and can be personalised with the brides name for that extra special touch.
Open one envelope a month, starting with the first envelope 'Getting Married'. Using the backs of the card to write notes so everything is kept together in one place. Endless list writing can get so frustrating especially when they get lost!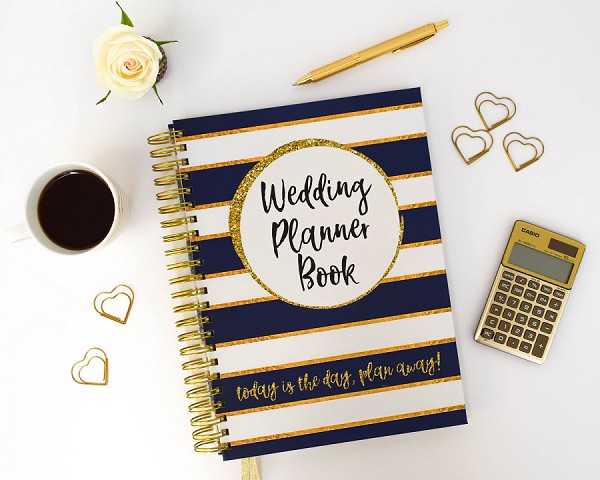 We love Etsy here at French Wedding Style so when we found this gorgeous planner we just had to include it in our top 10 picks. ThePersonalWeddingCo understand that planning a wedding can take time and great organisational skills. So their perfect all-in-one wedding planner book is the perfect solution to help you with every stage from engagement to honeymoon.
The Amelia Lane Wedding Designer is the ultimate planner for any future bride-to-be! Separated into 11 tabbed sections. Vision boards, undated monthly planners. To-do lists, the budget, guest lists and seating plans, vendors, attire and beauty, vows and readings, gifts and registries, run sheets and the honeymoon. Each area has ample space to scribble or sketch out ideas, or cut and paste inspirational images. Packed full of checklists, spreadsheets and everything from venue research to photography 'must take' shot lists and run sheets for the day itself. The Amelia Lane Wedding Designer will ensure nothing gets missed on the big day!
Beautifully packaged in a luxurious white and gold foil gift box, the Amelia Lane Wedding Designer makes the perfect gift for a friend who has just gotten engaged – or better yet, for yourself!
The little white book created by She Said Yes a digital wedding magazine is a wedding organiser and diary all-in-one for brides. You'll take it everywhere, actually use it, and keep it forever. Stay organised with the planner, create a keepsake of memories in a diary, and tick off essential wedding planning checklists.
The little white book seamlessly integrates with day-to-day life, it's the wedding diary and organiser a bride to be not only wants, but actually needs.
Don't like the idea of pen and paper and having to remember to carry your planner around with you. Whenever and wherever you go somewhere to do with your coming nuptials? Then we think Bridebook will be right up your street!
Thanks to Bridebook you have personalised budget tools, checklists, guest-lists, the ability to search for suppliers all in one place online or via the app, how convenient is that? Wedding planning made easy no matter where you are! Oh and did we mention it's free!
With over 20 years of event and wedding planning behind her, there isn't much American Mindy Weiss doesn't know about organising a wedding As demonstrated by the celebrity weddings that have appeared in all the glossy magazines. Hollywood's hottest wedding planner. Here is her definitive guide in a three ring binder with tabs for every last detail of your wedding. Including the budget, menu and flowers, suppliers and music. She will guide you through short and long engagements. With planners to ensure you stay on budget and help you decide on the perfect venue.
Custom Handmade Keepsake Book and Planner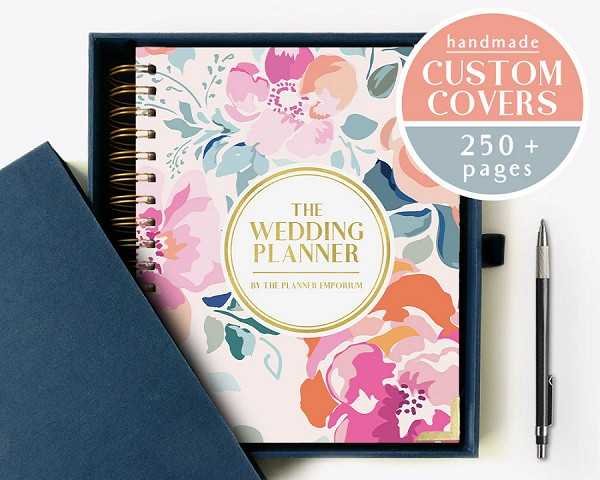 A wedding is a magical event full of friendship, love and promise; it is NotablePlanners pleasure to present The Wedding Planner by The Planner Emporium, a tool specifically designed to help you organize and plan this special day.
In this book, you'll find over 250 pages of detailed planning sheets that allow you to brainstorm, record, and track every aspect of your wedding. Each book is assembled by hand using high quality 120 gsm paper for an optimal writing experience. With a handmade durable hardcover, metallic protective corners, and foil details. Special attention has been paid to workmanship to provide you with the ultimate planning experience and high-quality product.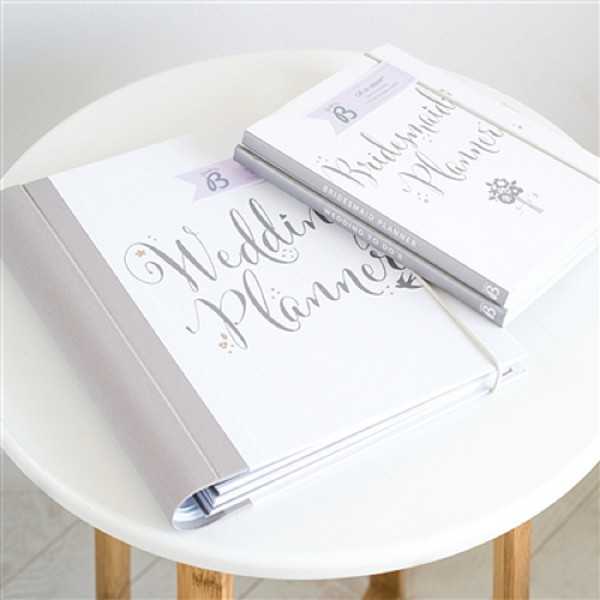 This fabulous modern planner is all you'll need to organise every detail of your wedding. The planner is elegantly quarter bound and is divided into six sections. Each introduced by a handy pocket and a plastic wallet for storing clippings and fabric samples. They even come in a Bridesmaid Planner and Wedding To Do's book. Some of the sections include…
Getting Started: 12 month countdown with everything you need to consider broken into individual months
Guests & Stationery: guest list, accommodation
Wardrobe: bride measurements, wedding party measurements and bridal shops to visit
Wedding Day: Venue details, Food and Drink, Music and Entertainment, Flowers, Photography, Honeymoon
Gifts: Wedding list, Thank You list
Contacts & Notes: Suppliers details
We hope you found our top 10 picks for wedding journals helpful!
Top 10 Picks For Wedding Journals Snapshot