Happy Friyay folks!
If you're like many engaged couples, you have a wedding guest list that's growing longer by the minute. We all want to share our special day with friends and family. And when they travel long distances to share in this joyous occasion, a great way to show your gratitude is through wedding favours for those guests.
Not sure what favours are appropriate for your French wedding? Don't worry. We have plenty of wedding favour ideas for you in this post. From sweet-smelling lavender sachets to pretty, monogrammed clay hearts, these charming gifts are the perfect way to say thank you for attending your wedding ceremony.
1. Lavender Soap Mini Wedding Favours

These cute lavender goat milk soap favors made with natural organic ingredients, sprinkled with lavender each tied with raffia ribbon to add a finishing touch. Fadia & Nael who married on the French Riviera chose to gift lavender soap to their wedding guests, you can see their real wedding here.
2. Lavender Heart Sachet Wedding Favours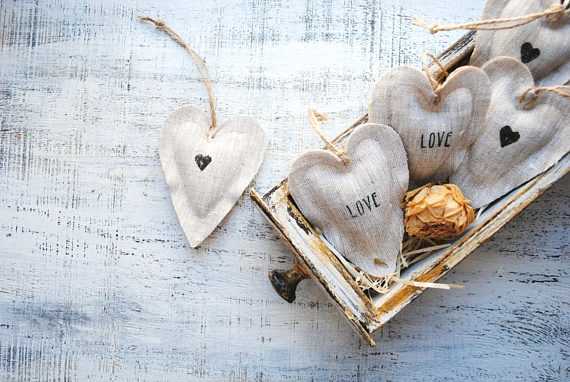 These lavender heart sachets are made of lovely linen fabric and filled with organic dried lavender. Each side is decorated with a stamp of a heart and of the word LOVE which can be replaced with your name, date or message.
3. Customized Wine Cork Wedding Gift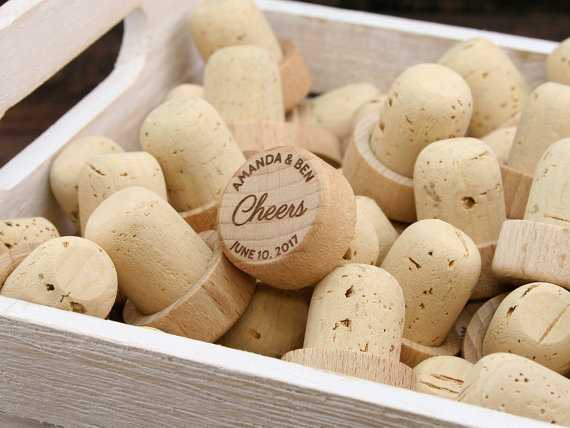 Personalized wood wine stoppers, perfect for vineyard weddings or wine lovers. Choose from a natural wood or dark wood top.
4. Wildflower Seed Paper Hearts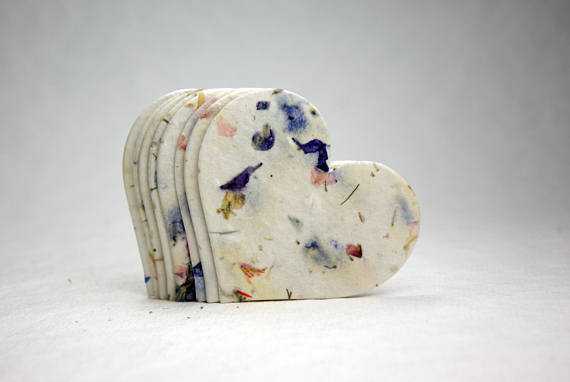 Large heart shaped seed paper, 100% tree free 100% recycled paper. Wildflower seeds include: Snapdragon, Petunia, Beardtongue, Daisy, Thyme, Poppy, Foxglove, Catchfly, Maiden Pinks, Chamomile. Your guests can plant these sweet favours and be reminded of your day when they bloom!
5. French Kiss Bath Salts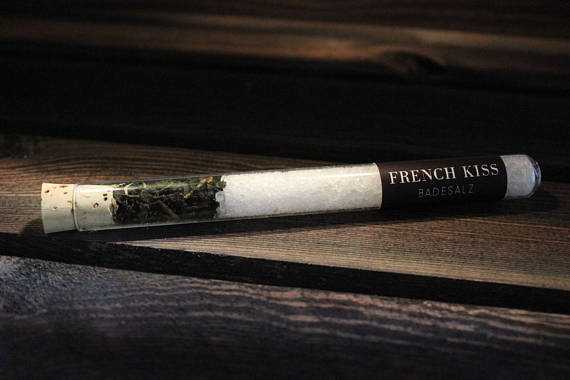 With this bath salt gift your guests experience pure wellness! Dead Sea bath salts have a healing effect demonstrated in many medical studies due to its high content of minerals. It nourishes and cleans the skin and opens the pores. The Epsom Salt is also relaxing and detoxifying on the body. The fragrant vanilla pieces complement the positive effect of green tea on skin health. It acts as an antioxidant, which helps the skin to protect itself and to regularly renew and look more beautiful. One test tube is sufficient for one bath or two foot baths. A touch of pure indulgence for your guests!
6. Candle French Wedding Favours
Everyone loves a scented candle so why not gift your loved ones with a personalised wedding day candle that they can take home with them.
7. Clay Hearts Monogram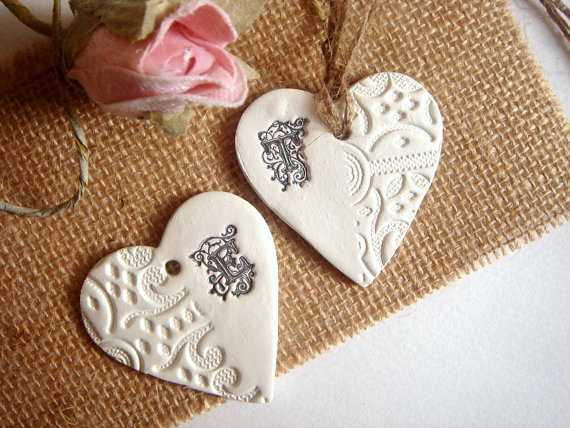 These handmade elegant white clay hearts are perfect to use in many different ways for your wedding day. It allows you to include your wedding monograms too which is the perfect way to personalise your favours.
8. Macaron Gift Boxes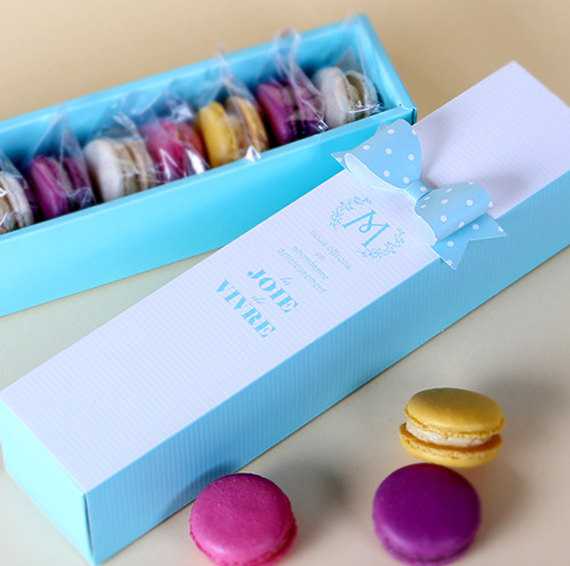 Perfect for wedding party favours. They are great for gift packing up your handmade soap, jewelry, including homemade chocolate, cookies, candles. Rebecca and Piers who married at Chateau de Bagnols gifted their guests with delicious edible macarons, you can see their real wedding here.
9. Honey Bee Charm Jar Wedding Favour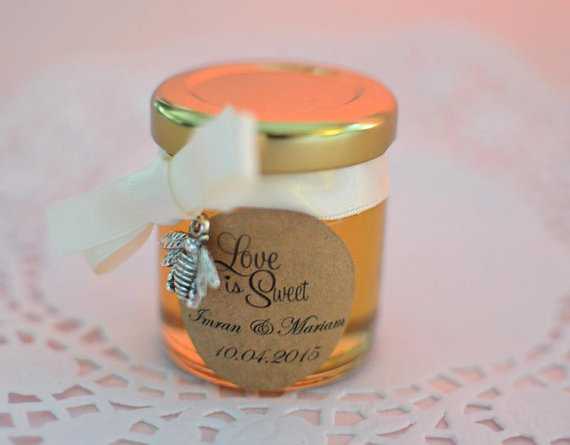 These adorable mini pots contain delicious pure organic honey which is sourced from a local bee farm, perfect for a sunflower inspired wedding!
10. Vintage Key Bottle Openers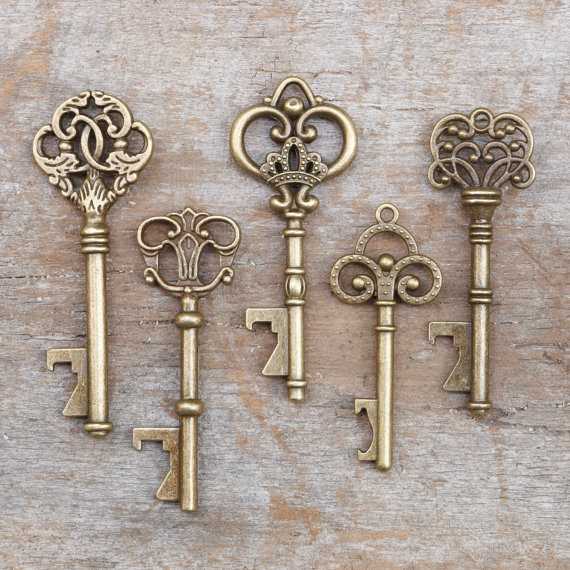 Whether your theme is vintage, classic, rustic or somewhere in between, these wedding favours will accentuate almost any style with extra flair. This is likely a gift family and friends have not gotten anywhere else, and they will love the functionality of it. It's something they will keep and remember you by for years to come!
We hope you found this list helpful and remember you can find our top 10 French wedding favours over on Etsy. Bon Week-end!!