As a wedding blogger I provide comment and editorial on many wedding subjects, but one that is often overlooked are the true foundation for your wedding day – your bridal underwear!  Lingerie in general is a subject close to my heart, as being an ample bosomed blogger I know from personal experience the highs and lows of ill fitting and ill suited lingerie.
When I was planning my wedding I spent hours looking at beautiful gowns and trying them on, but I never considered wearing them for 14 hours and the underwear that I would need to enable my bridal look to be maintained.  Who actually does this when choosing their dream dress?
You try a dress on in a bridal boutique for all of 15 mins, often it doesn't fit as it is a sample, you make excuses that 'your' dress once tailored will fit and never consider the functionality that has to happen in that dress.  Kneeling in the case of being blessed in an Abbey, sitting through a 3 hour wedding breakfast and not to mention trying to participate in an elegant dance.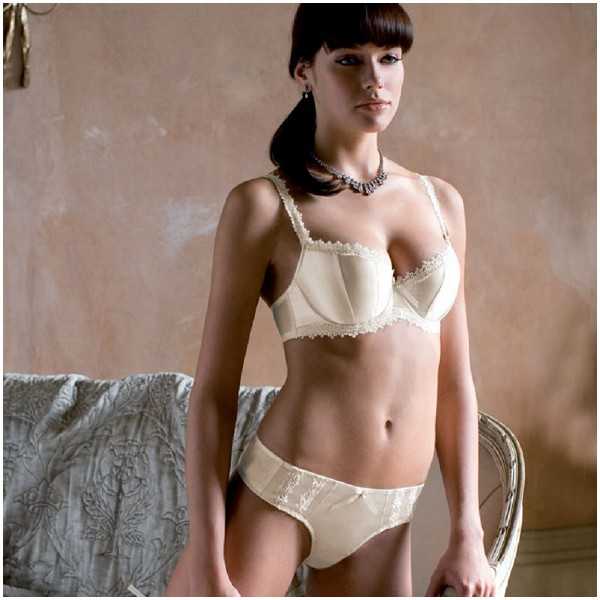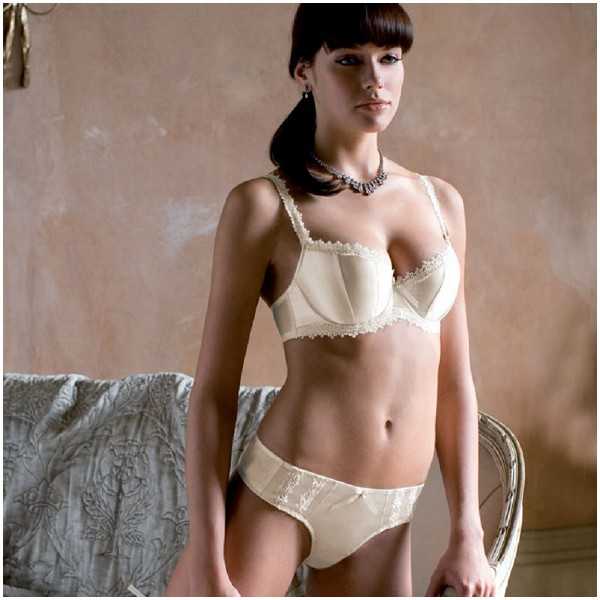 As it is just you and me reading this post, I will let you in on a little secret.  Being Miss Prepared I did in fact decide to have a trial of my wedding underwear to see if it was comfortable with an afternoon tea with the ladies.  So there I was sat sipping champagne and enjoying decadent pastries, in my ivory strapless bridal basque, when snap!  I realised immediately that it was the boning in my basque had broken and I was at risk of the day heading south in more than one way.
I grabbed my pashmina from my bag and drapped over my shoulders, sat through the next 1.5hrs barely breathing or moving in case the other one broke and at the end hastily said my goodbyes.  Needless to say I am glad that I had a practice and an exceptionally sturdy replacement basque was found, that I believe was made of chainmail!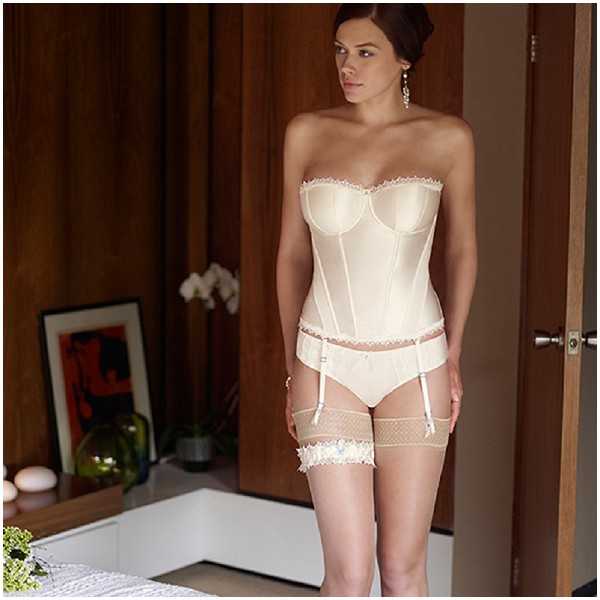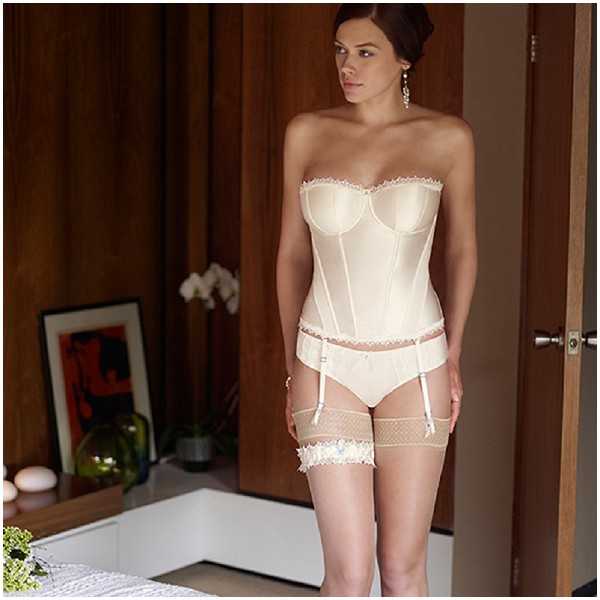 Anyway, all elements needs to be considered for your bridal ensemble and nothing to be overlooked including the bridal underwear and finding the right style.
Many women feel conflicted when choosing bridal lingerie because they worry they have to decide between practicality and appeal. My Curves and Me have overcome this concern by delivering underwear that makes you feel fabulous and feminine while being comfortable and affordable. Their bridal lingerie works with your dress so that you can avoid discomfort and unsightly dress malfunctions, and still feel gorgeous. It delivers simplistic elegance that exudes vintage luxury, designed to enhance your figure and sculpt every curve and contour.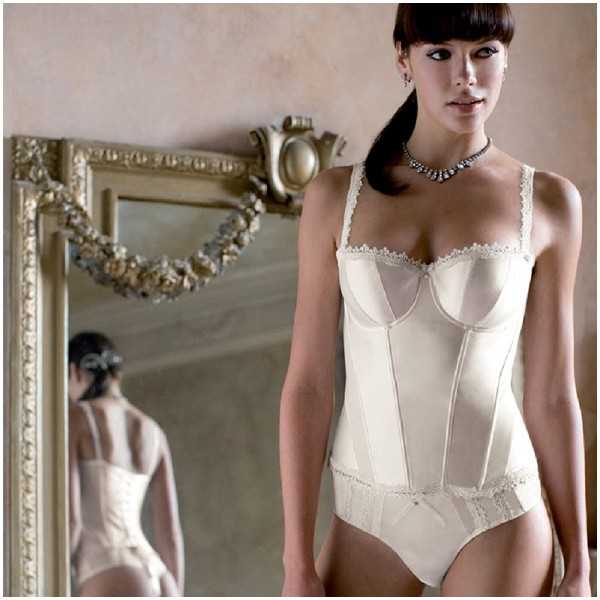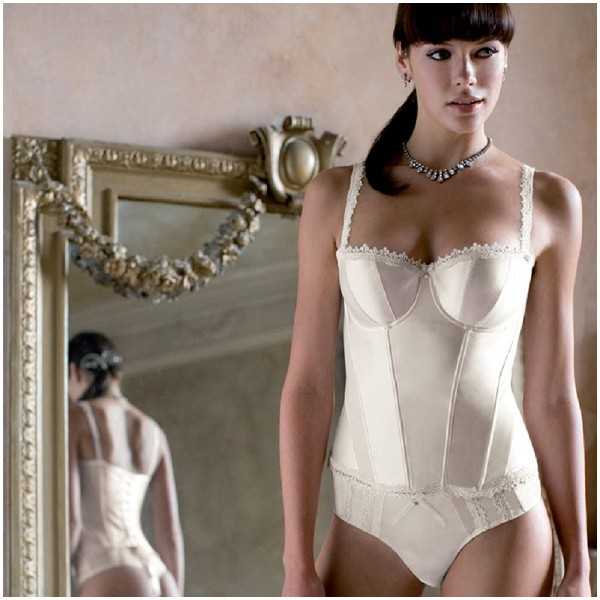 Whether you need full body sculpting from a bridal basque, or simply a seamless thong to eradicate any worries of the dreaded VPL, My Curves and Me can assist with your needs. Their Hestia Basque oozes opulence with its delicate lacing around the cup line and straps; it offers a flattering, smooth fit which is perfect if you need added definition to give you that desirable hourglass look.
Equally as beautiful is the Tiffany Basque that is a luxurious Italian satin alternative; it captures timeless elegance with subtle dart detailing and simple design. These basques are essential if you need to achieve that smooth silhouette however, if your dress already offers fitted support or is of sheer material then a basque might be inadvisable.
My Curves and Me recognises the need for a variety of garments to combat style technicalities such as this, and therefore offers the Tiffany and Hestia bra range. These bras support, pad, uplift and cater for a larger bust line. So if your bust is your main concern these pieces help accentuate and emphasis your cleavage while providing sensuous quality.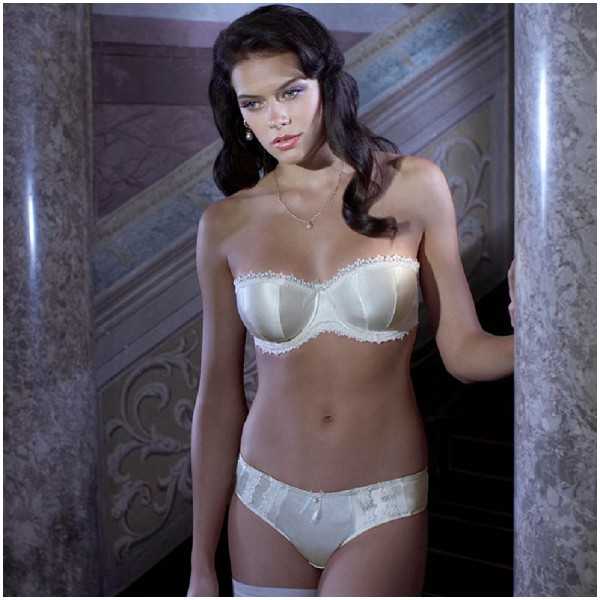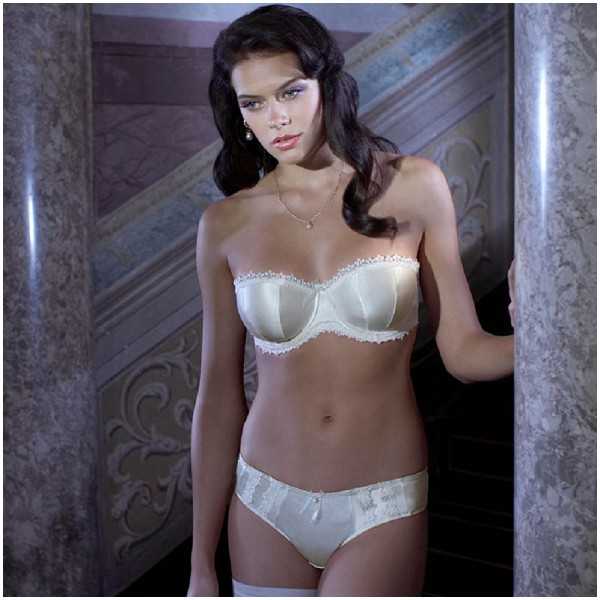 To compliment whatever choice you make, the brief range delivers thongs, briefs and shorts that add the finishing touch to your lingerie ensemble. All three styles come in a traditional ivory colour and offer subtle variations: there are seamless, smooth detailing in the Tiffany designs, or pearl drop bows and organza in the Hestia range. No matter what you finally decide upon you can feel confident, beautiful and comfortable throughout your wedding day.
Any lovely readers out that have any bridal underwear malfunctions that they are prepared to share?


This article was brought to you by My Curves & Me