Bonjour lovely ladies, I have a fabulous treat for you today a Step by Step Guide on How to do Bridal Makeup by expert hair and make up artist Carey Hawkins.  Avid readers of the blog will remember Carey from her previous posts sharing her knowledge on Red Carpet Beauty on a Budget and Wedding Hair and Makeup in a warm climate.
If you are lucky enough to be getting married at home or abroad this year, Carey's tutorial shows you how to apply your own make up for a beautiful and 'très chic' bridal look.  Follower her step by step guide with images from David Page Photography and lovely model Eloise, but remember practice makes perfect!
This is the first part in a 2 part step by step guide so be sure to visit the blog again on 14th March for her next Step by Step guide on how to create a simply bridal up hairstyle.
French Wedding Style Blog – Photography © David Page Photography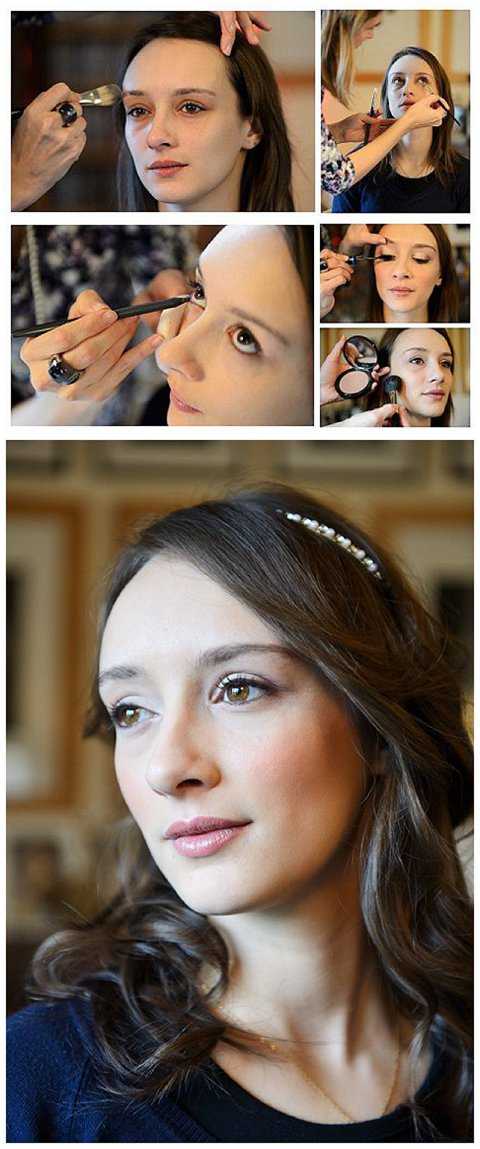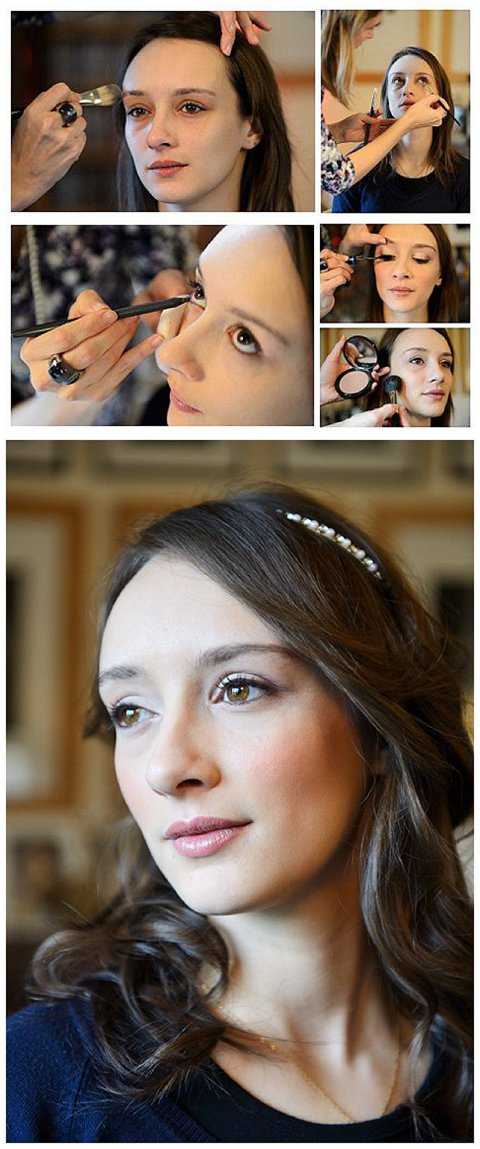 How to do Bridal Makeup
Before you begin ensure skin is well cleansed, toned and moisturised.  Carey recommends Dermalogica UltraCalming cleanser for a gentle but effective clean.
Primer.  Choose a primer for your specific skin type e.g. if it is oily choose one that will help keep the shine at bay.  If you are marrying in the sun think about one with an added SPF of 20 plus.  She used Revlon PhotoReady Perfecting primer to create a smooth even base.
Foundation.  Starting in the centre of the face work outwards using either a brush or your fingers.  Carey says 'no one needs foundation at the edges of the face.  You are not trying to mask the skin, only enhance it.'
Concealer.  This was dotted in the corner of the eye, under the eye, edges of eye (to lift the eye) and onto the lid creating a base for your shadow.  Carey says 'look down into a mirror and this will help you to see where you need the concealer.'  This was then powdered gently with a product specifically for the eye area.  Carey loves Laura Mercier Secret Brightening Powder.
Now it is powder time.  Choose a sheer coverage and use a light touch, especially around the eyes.
Next a wash of a sheer neutral powder eyeshadow over the whole eye area and up to the brow to cover any discoloration and act as a base.  Carey well blended small amounts of dark brown shadow into the outer edge (in a sideways 'V' shape).  You may wish to fold a tissue and use this under the eye to catch any particles of shadow.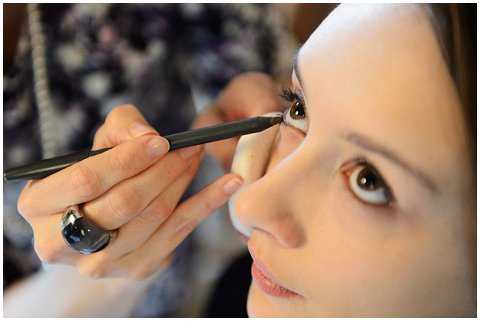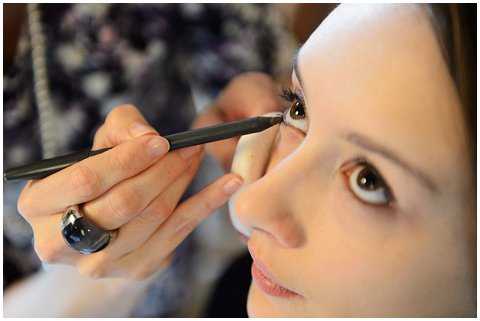 She then used a waterproof eyeliner in a soft brown.  This is very important for longevity and for any tears!  This was run gently into the upper lashes and blended with a brush.  It was also taken under the lower lashes too.  Then followed two coats of waterproof mascara.  Carey recommends MaxFactor False Lash Effect in Black Waterproof.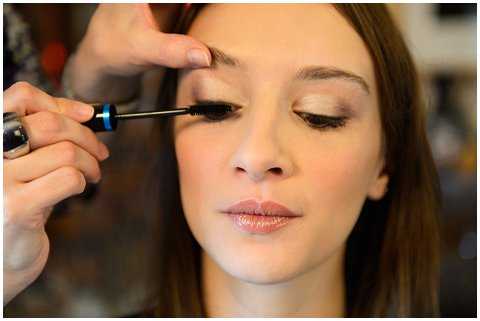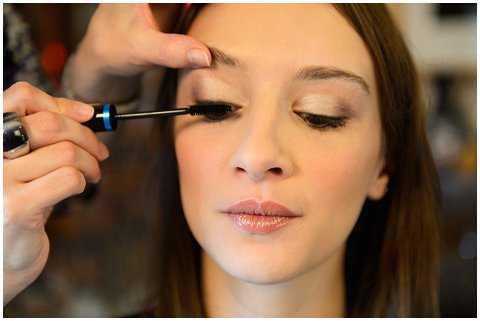 Next she added a brown powder shadow to shape the brows.  You may prefer to use a pencil.  Carey says 'I prefer the more natural look of powder shadow on the brows.'
Then the face was warmed and sculpted with a matte bronzer.  Carey used Bobbi Brown Bronzing powder in Natural.  She took this around the hairline, across bridge of nose, under cheekbones and onto chin.  Use very sparingly/lightly with a big brush.
A bronzy peach powder blush on the apples of the cheek followed for a healthy glow and it looks great in photos too.  Carey used Mac Sheertone Blush in Sunbasque.
Next she prepped the lips with a matte lip conditioner (Carey loves Burt Bees Beeswax lipbalm) and applied a natural pink toned liner around the edges of lips and blended with a lip brush.  You can also take this all over the lip area too, to help colour to last.  Lastly apply a natural, non-sticky gloss.  Revlon Superlustrous Lip gloss in Nude Lustre is a perfect 'suit all' shade and long lasting.
A perfect, modern and pretty look that will last the day through.  Bonne chance!
Don't forget to come back next week for part 2 in the Step by Step Guide!
See below to find out information and contact details for Hair and Makeup artist in France Carey and wedding photography services of David Page.
Monique xx
Details:
Carey Hawkins
Website: www.careyhawkinsmakeup.com
Facebook: Carey Hawkins on Facebook
Email: [email protected]
David Page Photography
Website: www.davidpagephotography.com
Facebook: David Page on Facebook
Twitter: //twitter.com/DavidPagePhotos
Email: [email protected]