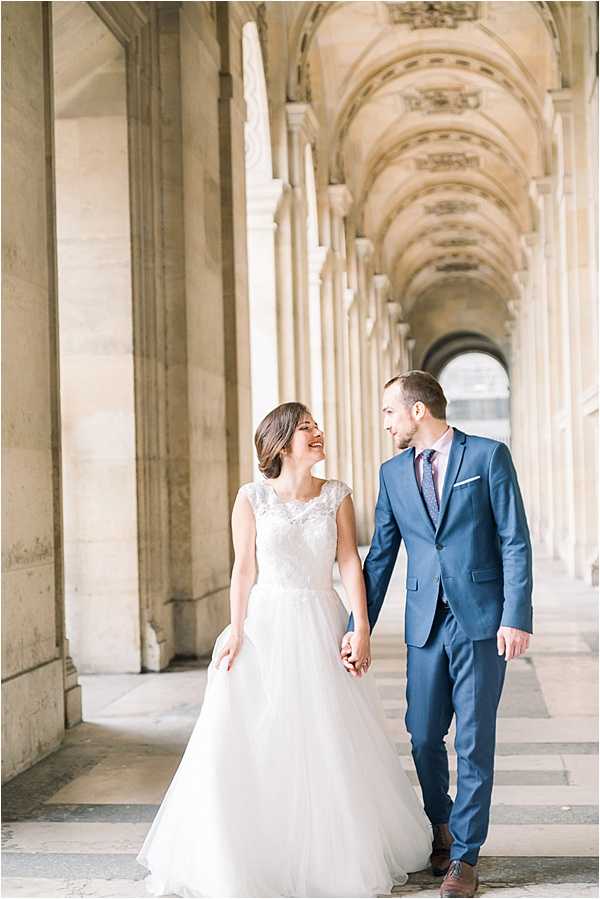 Got the Friday Feeling? We've got the 'Lovin' Feeling here at FWS! Today we feature an inspirational photo shoot for Louvre Bridal Portraits by Dilani Schipper Photography & Design. And when you're in Paris, it's really difficult to not fall in love!
Check out the photo shoot below and let us know if that didn't wake your inspiration, then we don't know what would!
We were inspired by the history, love and elegance of the city of Paris. One of our favourite buildings in Paris is the Louvre, which is surrounded by the Jardin des Tuileries. It's a place for love, it's more than just another building. The large windows, beautiful architecture and details brings this place to life and makes it the perfect location for two lovers.
Adorned in a beautiful lace gown from Ane Berry, gold accented jewelry from DKRS Online and the ring kept in The Mrs Box, Aline is ready to see her groom David.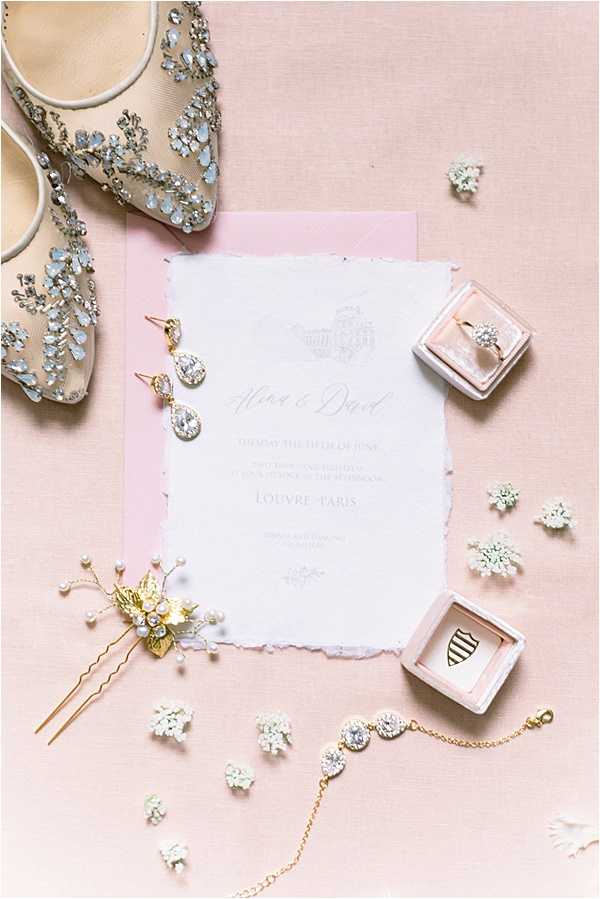 A soft romantic look for the bride's makeup and hair was created the talented Anna Jazelle Beauty.
Her look wasn't finished without Bella Belle Shoes.
She carried a bouquet with French soft pinks and green stems from Le Jardin d'Audrey accessorized with blush hand dyed silk ribbons from Dilani Schipper Photography & Design.
The dreamy invitations for this Parisian elopement are created by Dilani Schipper Photography & Design and was perfectly styled with accessorize and flowers by Alicia Yarrish Photography.
The elegance, dreamy dresses, soft fabrics, fine accessories, beautiful flowers and blush shades are a perfect inspiration for a wedding.
Louvre Bridal Portraits Snapshot
Vendor Details:
Dress: Ane Berry | Hair and Make Up: Anna Jazelle Beauty | Florist: Le Jardin d'Audrey | Accessories: DRKS Online | Stationery: Dilani Schipper Photography & Design | Stylist: Alicia Yarrish Photography | Photographer: Dilani Schipper Photography & Design | Shoes: Bella Belle