14k Platinum Round Diamond Stud Earrings
We are getting all sparkly on the blog today as we look at advice on pairing the perfect diamond studs with your existing jewellery and engagement ring.
There are many important choices that a bride makes while planning her wedding look. She must choose her dress, the style of her hair and make up, and, of course, her jewelry. When it comes to choosing the jewelry for your special day, your choices should compliment the piece you already have: your engagement ring.
Most brides choose to wear some kind of earring on their wedding day, and diamond studs are a popular choice. They enhance the face, drawing the eye and adding glimmer, while not being distracting. Classic round white diamond studs are always a safe choice as they will pair with just about any engagement ring. But, there are more ways to enhance your wedding day style. Check out these great diamond stud pairing options for any style of engagement ring!
Halo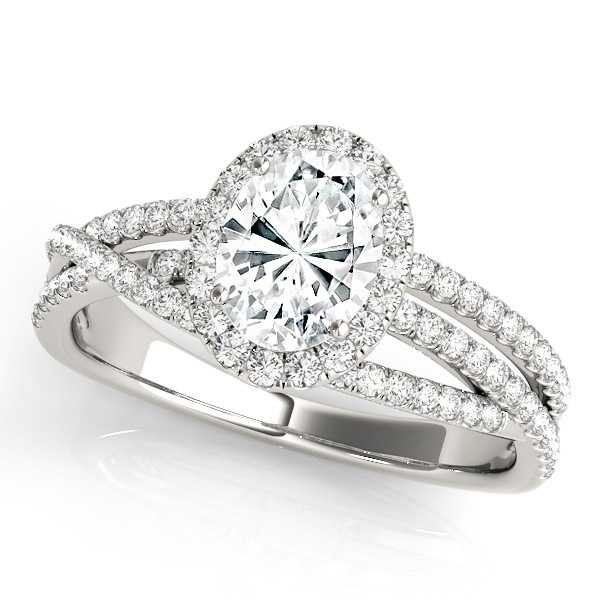 Halo Diamond Engagement "Charlotte" Ring and
14k White Gold Halo Round Diamond Stud Earrings
Halo set engagement rings are hugely popular. A halo's beautiful ring of smaller diamond studs circling a center stone adds huge sparkle and glamour to an engagement ring. You can enhance the halo effect of your engagement ring by pairing it with matching halo diamond studs. These studs are simple but simply radiant– and they're a great way to tie your jewelry together.
Solitaire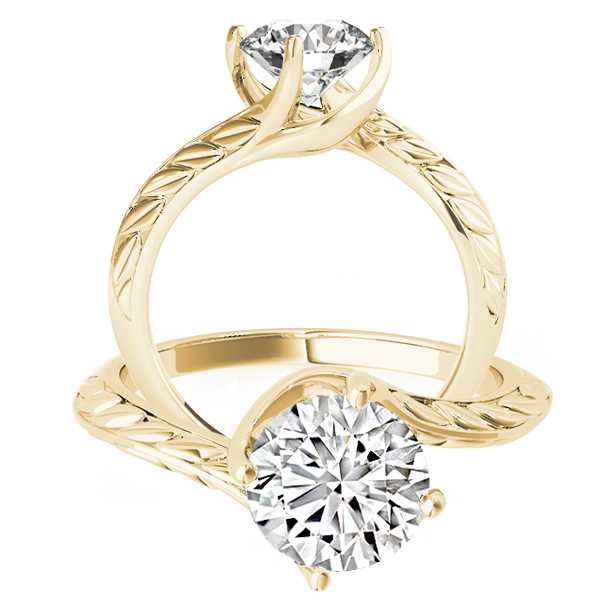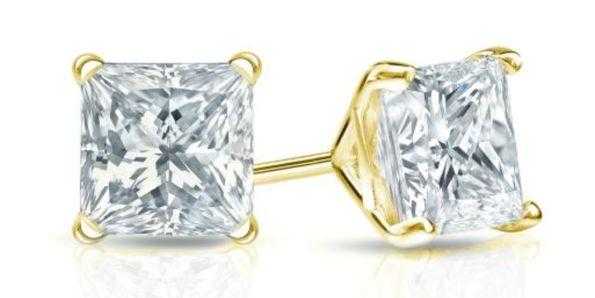 Solitaire Princess Cut Diamond Engagement "Elixir" Ring in 14k Yellow Gold and 14k Yellow Gold Princess Diamond Stud Earrings
Solitaire rings are a true classic. Their simple design lets the beauty of your diamond shine. Compliment this simple design with a pair of diamond studs in the same shape and metal as your engagement ring.
Vintage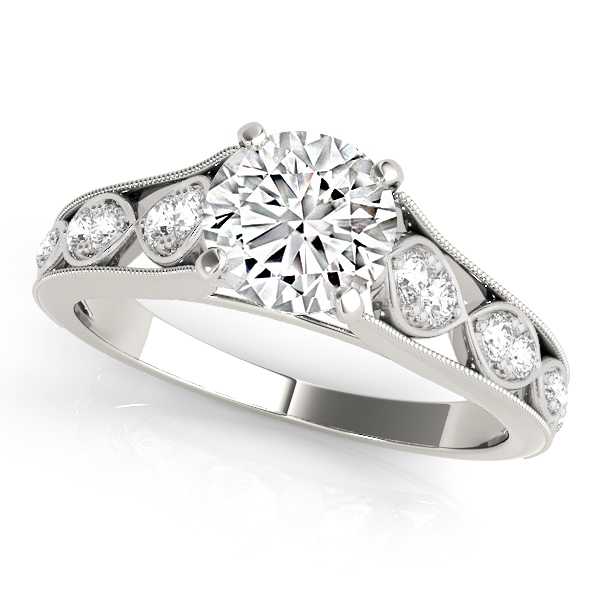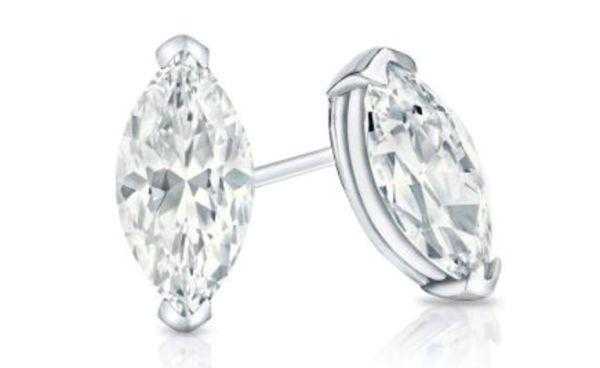 Vintage Diamond Engagement "Gila" Ring in 14k White Gold and 14k White Gold Marquise Cut Diamond Stud Earrings
Vintage and vintage style engagement rings rings bring an elegant and unique look. Pair your vintage engagement ring with diamond studs that echo its unique design elements. The above pairing works well together as the marquise shaped diamond studs echo the the shapes in this vintage ring's band.
Modern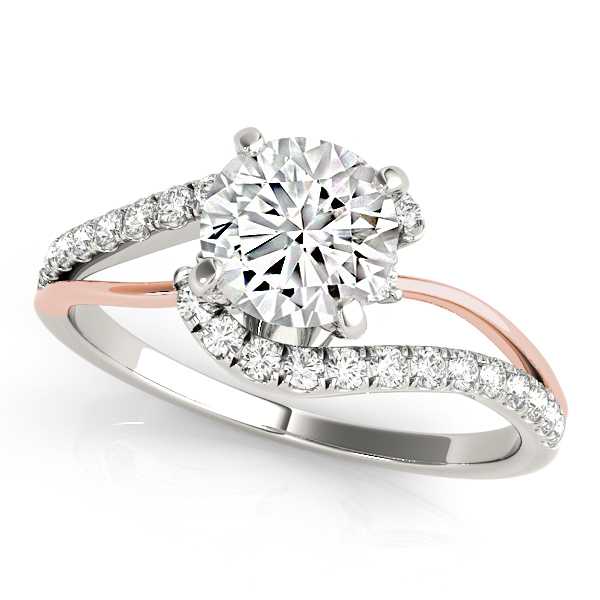 Modern Diamond Engagement "Nadia" Ring in 14k White and Rose Gold and 14k Rose Gold Round Diamond Stud Earrings
Modern rings embrace today's many trends, like the popular trend of using mixed metals. If you have a modern style engagement ring, take your cue from your ring's interesting design elements and repeat them in your ring. For example, you can compliment a mixed metal look in your diamond studs by choosing white diamonds and a colored metal.
Colored Center Stone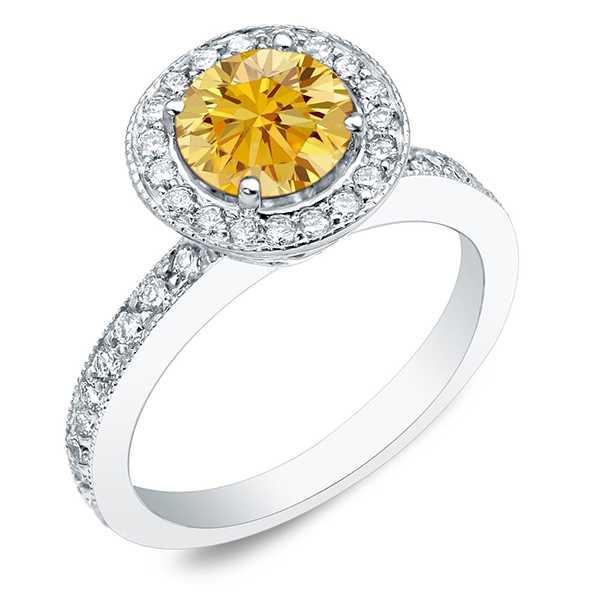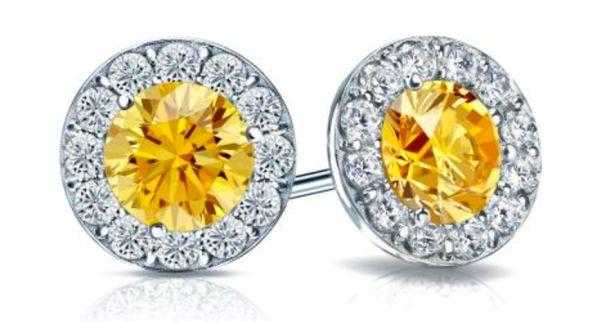 Yellow Diamond Engagement Ring in 14k White Gold and 14k White Gold Round Yellow Diamond Stud Earrings
Colored diamond engagement rings are a popular choice today. If you have a colored engagement ring, try pairing it with diamond studs of the same material, like this yellow diamond ring and matching yellow diamond studs.
These are some of the options for finding the perfect diamond studs to match your engagement ring. Whatever style you choose, choose a pair that makes you smile. And, if you're still unsure, remember that classic white round or princess diamond studs will compliment any wedding look– and many other looks for years to come!
To see more accessories features for your special day click here.
This post is brought to you in collaboration with DiamondWish.com and DiamondStuds.com
Save
Save
Save
Save
Save