Good Morning x   I love the power of social media and its ability to connect you to industry professionals that you might not normally meet in real life.  It is through twitter that the wonderful Sonia Akono and SGA Events came to my attention.  When I saw Sonia's recent Marie Antoinette wedding photo shoot  at Chateau de Dangu a wedding venue in France, I jumped at the chance to introduce you to Sonia and feature the photo shoot on French Wedding Style.
It is my pleasure to introduce Sonia Akono:
"I grew up in France (Lyon) and I've been living in the UK for 11 years. I've always been interested in art and design, although I graduated in Languages for Business and worked in Finance for over 5 years. After a diploma in wedding planning, I started SGA Events 6 months ago." 
"My services are designed for english speaking brides looking for the perfect french wedding. I offer packages including all the wedding fix costs, not only does it save time, it brings reliable suppliers under one package." 
"I love doing photo shoots, it's a wonderful way to unleash all my creativity and an opportunity to meet like minded professionals truly passionate about their work."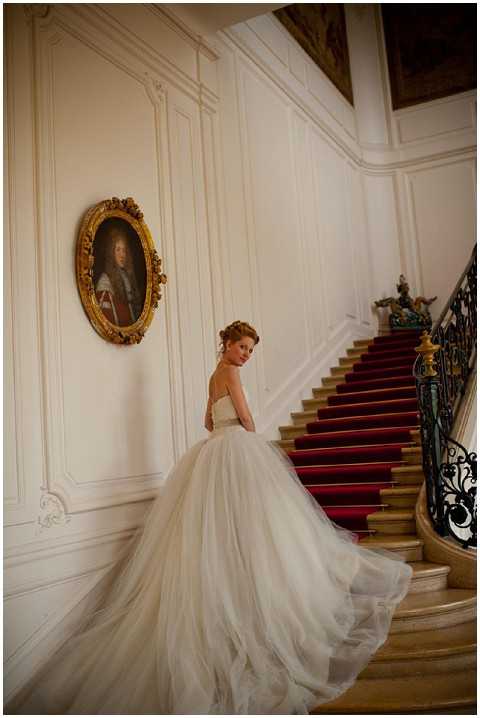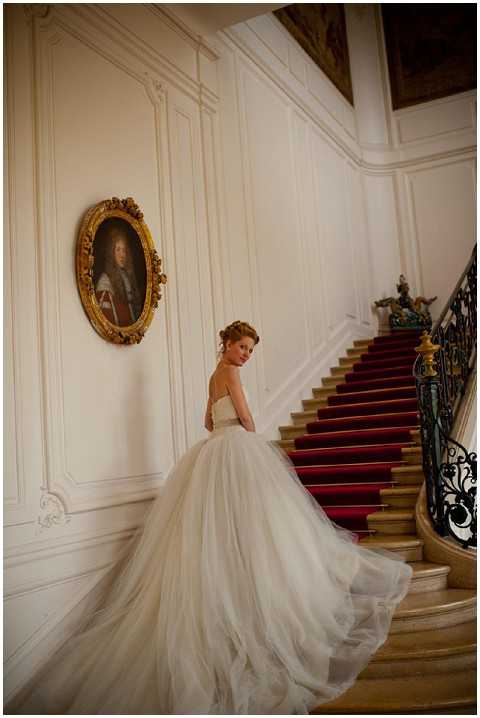 "SGA Events attempt to recreate Marie Antoinette style resulted in a modern version of Sofia Coppola's movie. A queen surrounded by opulence at Château de Dangu, a french castle that has retained the timeless beauty of 18th century France. Grand entrance, wooden floors, marble walls ornated with golden details. High ceilings with crystals chandeliers.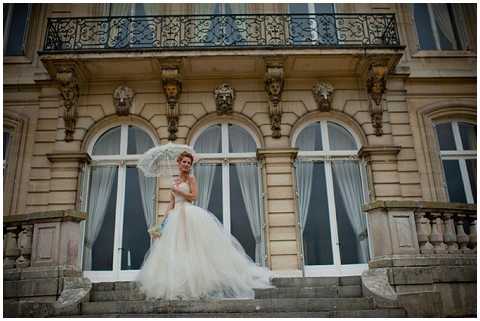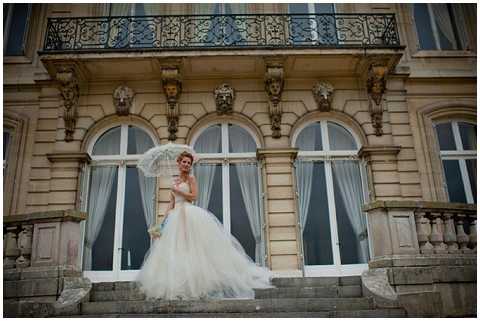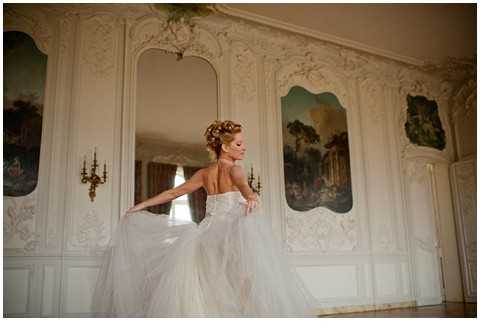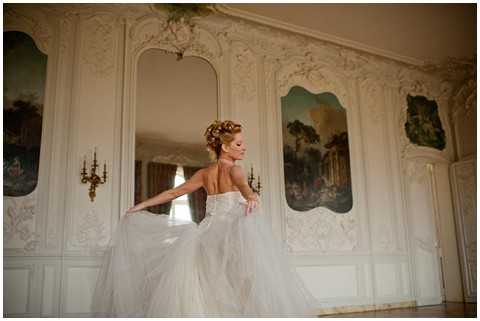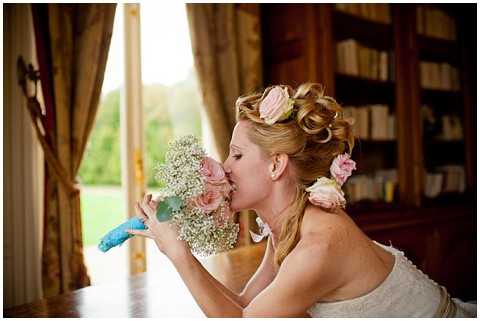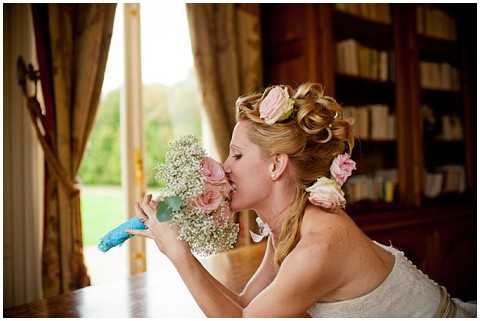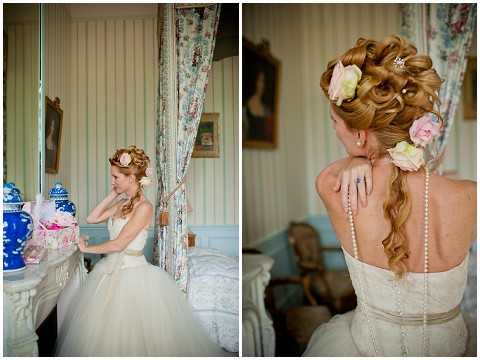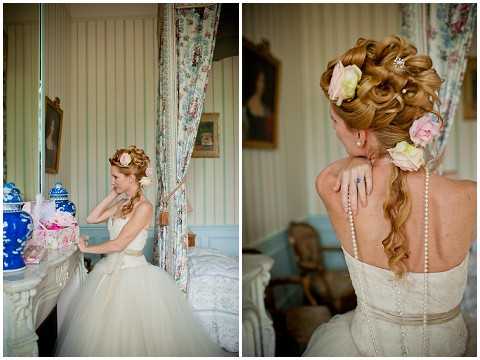 "In the role of Marie Antoinette, a succesful american blogger in love with Paris Melissa Ladd. Melissa's full golden hair were styled in a series of curls which dropped graciously to one side of her neck. Pale roses were carefully placed in her hair. The make up artist, Laetitia, from Platinum pro Coiffure opted for a fushia shade of lipstick and applied a rosy shade of  eye shadow to accentuate the bride blue eyes.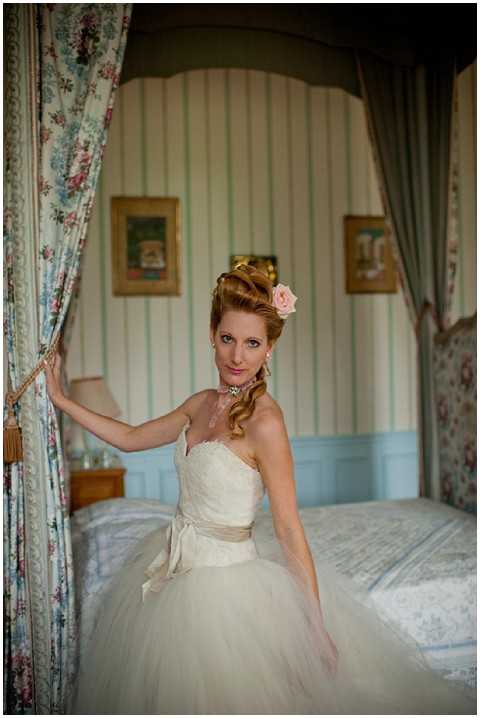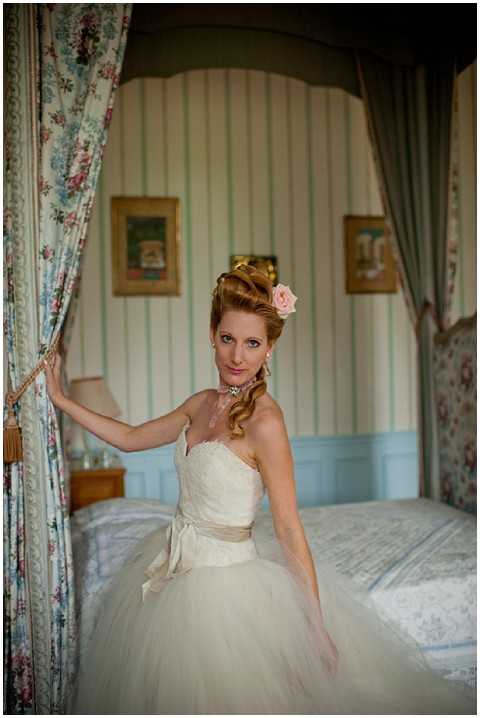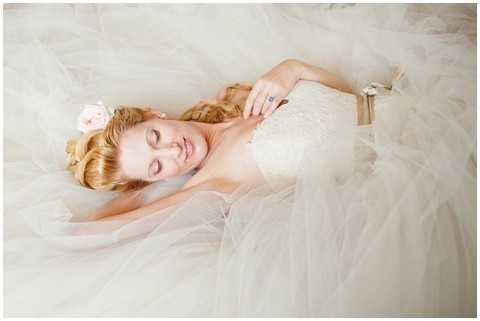 "When it came to choosing the dress it had to be a dress that could live up to the theme and the Château. Metal Flaque, a boutique in Paris provided the amazing couture gown by Vera Wang.  A strapless drop waist ballgown with chantilly lace and layered tulle skirt. It is a custom-designed bridal gown worn by Kate Hudson in the movie Bride Wars. Marie Antoinette look was completed with pearls and a lace parasol. The stylist added another touch of 21st century by using a pair of open toes fushia heels with diamante bows.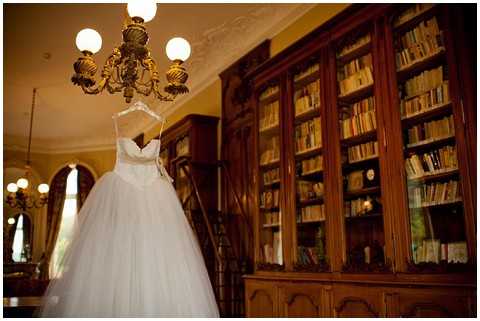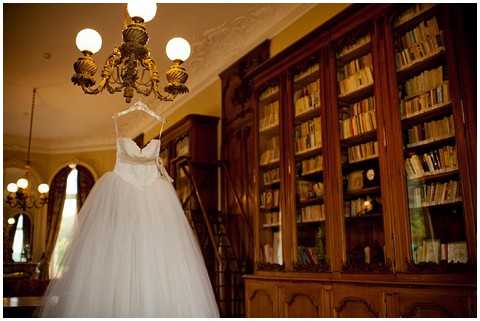 "The french queen notorious passion for cakes is displayed on an antique marble and gold table boasting glass jars filled with merringues, macarrons, and cupcakes by Synie's cupcakes in Paris. And tea pot posing as vases holding ostrich feathers and roses.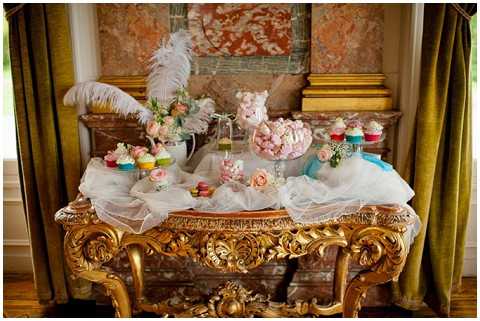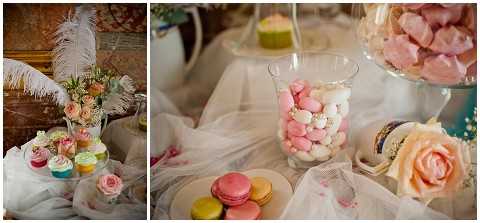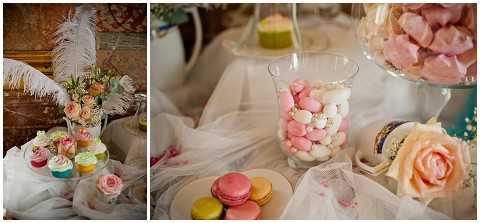 "The dinner table was decorated by Frédérique Sivadier author of The Wedding Tea Room. She created an intimate reception at the castle. Decorated with fresh roses. Candles, string of pearls placed in tall glass candle holders. Golden plates on which were laid napkins wrapped in blue lace and secured with a piece of pearl string and holding Marie Antoinette personalised place cards.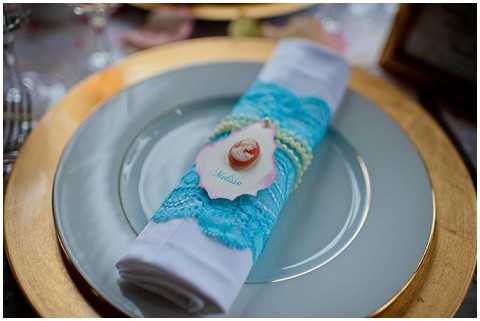 "To capture the shoot I chose Emilie Gerard from Amy Punky photography. She is an international wedding photographer currently based in France but soon moving to Canada."
I would like to say a massive thank you to Sonia for sharing the wonderful Marie Antoinette wedding photo shoot with us.  All of the suppliers listed are available to book for your wedding day, information is below.
I would love your feedback on the shoot and to find out if anyone is using Marie Antoinette wedding as their wedding inspiration.
Monique x x
Credits:
Coordination and style: SGA Events
Photography: Amy Punky Photography
Table decoration: The Wedding Tearoom
Model: Melissa Ladd
Dress shop: Metal Flaque
Cupcakes: Synies Cupcakes Paris
Location: Chateau de Dangu
Hair & Make up: Platinium Pro Coiffure