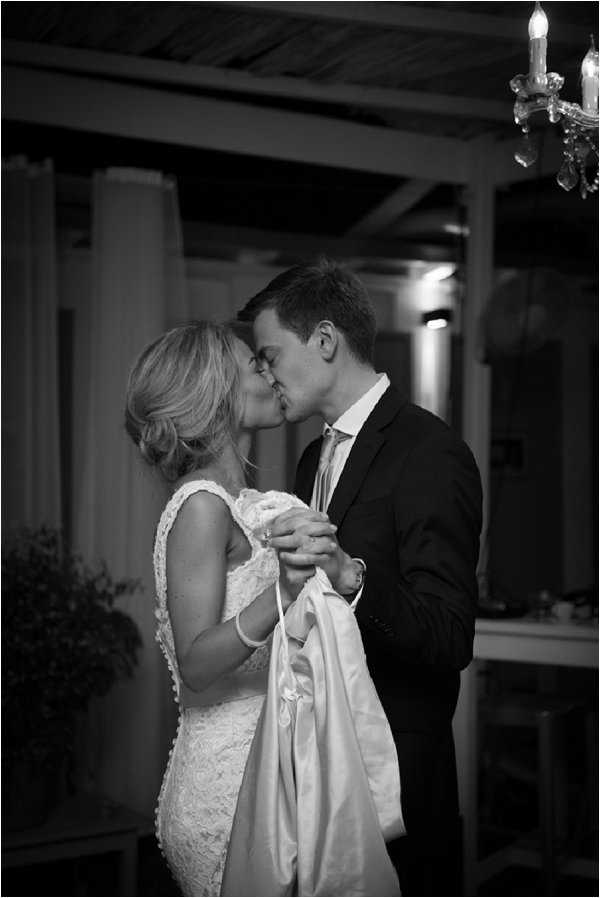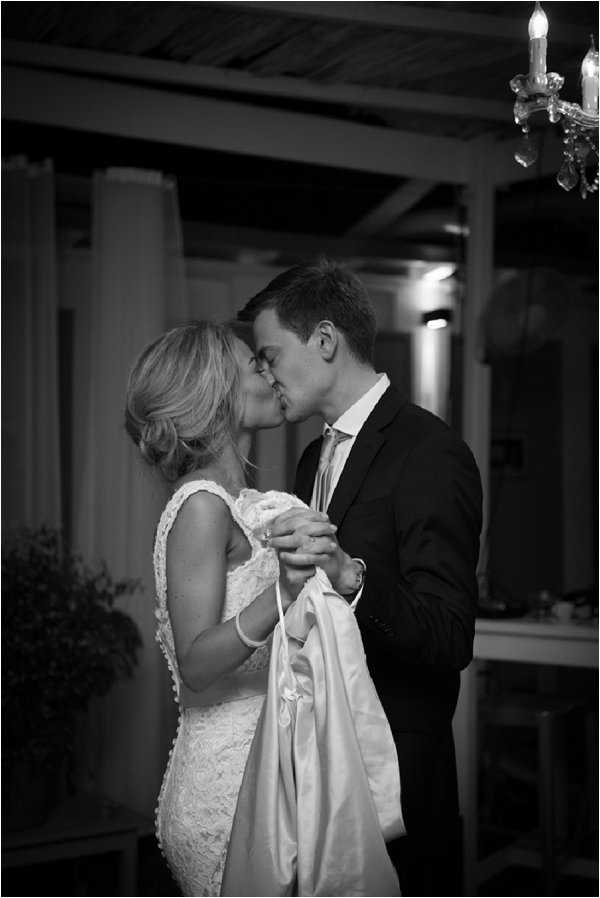 For the eighth installment in our guides we are heading to one of the most famous areas of France to provide you with some wonderful inspiration for your destination wedding in Monaco.
The small principality of Monaco sits on the Mediterranean coast of southeastern France and is well known as the playground of the rich and famous. With its many luxury hotels, boutiques, nightclubs and restaurants, upscale casinos, yacht-lined harbor and the prestigious Formula 1 Grand Prix race it's no wonder Monaco is such a popular tourist destination, everyone definitely makes sure to get the sports betting tips from Sun Bets before visiting one of its Casinos.
So why not come on a little tour with us of Monaco and its surrounding areas and find out if it's the perfect destination for your wedding…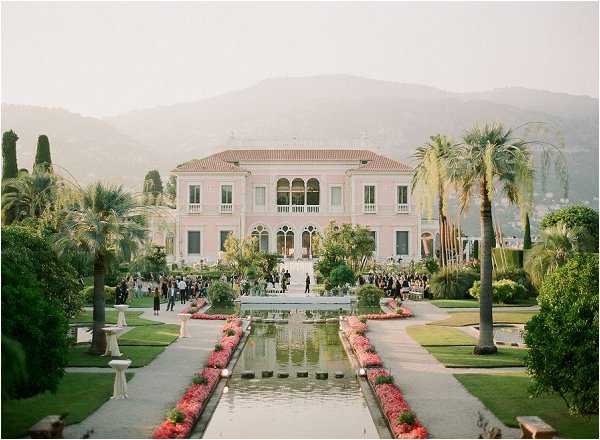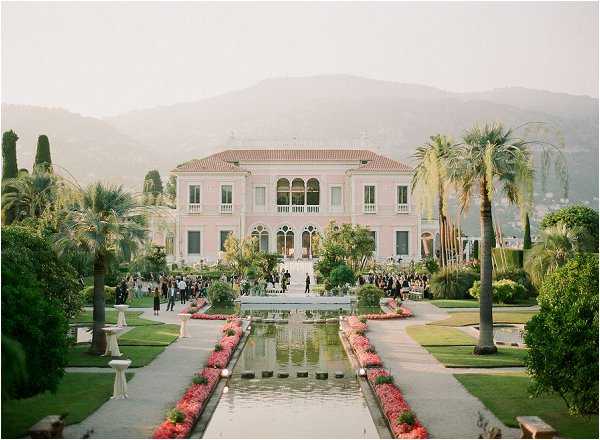 We're starting off our tour a mere twenty five minutes drive from Monaco at one of the most stunning venues in the area that also just happens to be located in what was once the second most expensive residential area in the world after Monaco. We're heading to Villa Ephrussi de Rothschild in Saint-Jean-Cap-Ferrat where Maryam and David held their glamorous wedding.
Not only is the villa itself a sight to behold but the musical gardens and panoramic views must be experienced. Just imagine you and your beloved having an outdoor ceremony surrounded by all your friends and family in such an unforgettable location. For more breathtaking venues in the area why not check out our directory of wedding venues here.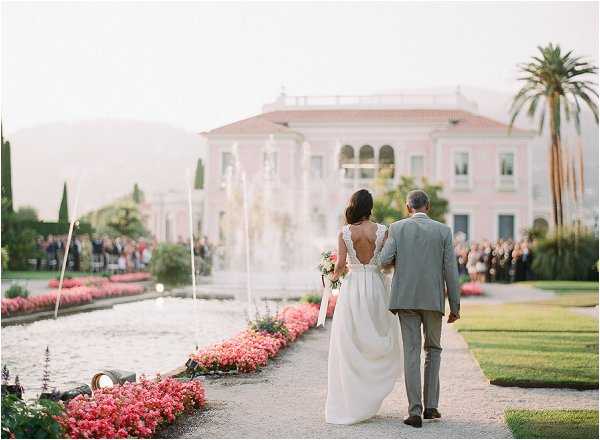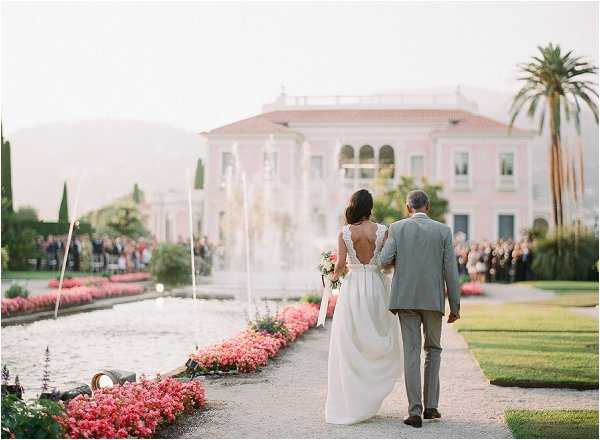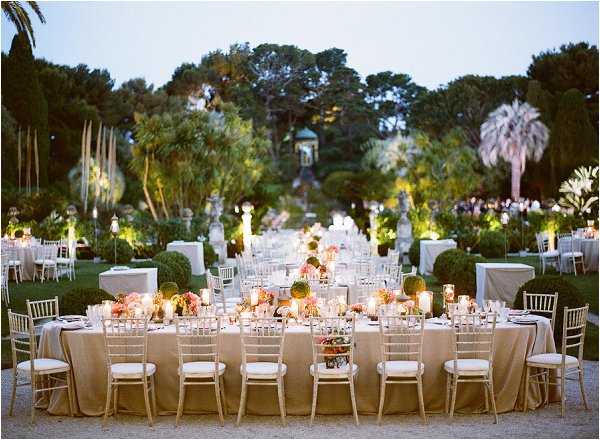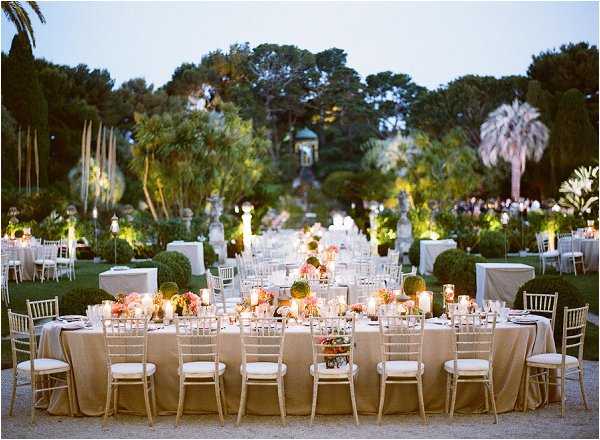 We're going to relax just a little longer on this wonderful little peninsula…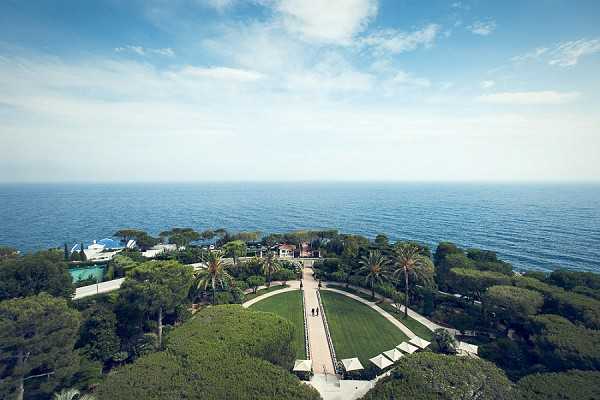 Next a glamorous wedding which was held at the Grand Hotel du Cap Ferrat where our bride and groom Paola and Marc tied the knot in an intimate wedding ceremony overlooking the ocean.
We love the grand hotel and the extravagant floral arch featured in their wedding. The beautifully decorated Restaurant Le Club Dauphin, where you and your guests can enjoy your wedding breakfast makes this venue a top choice. If you require any help with planning any of these finer details then be sure to check out our list of wedding planners here.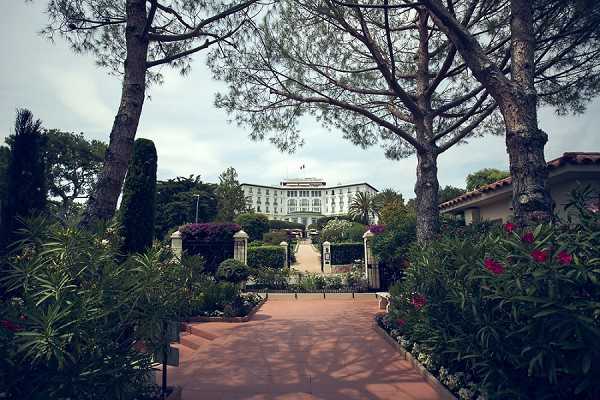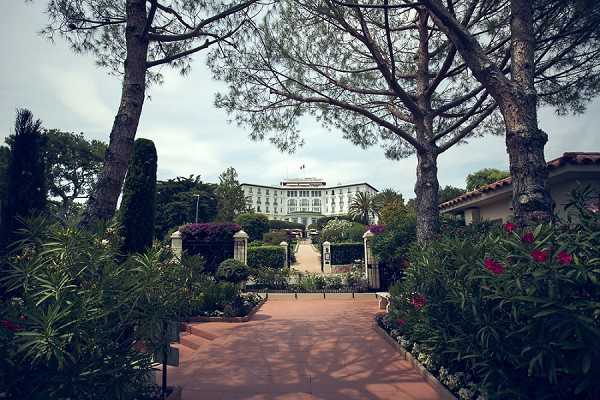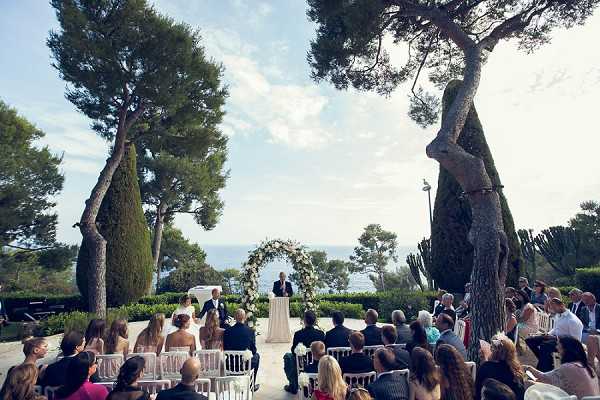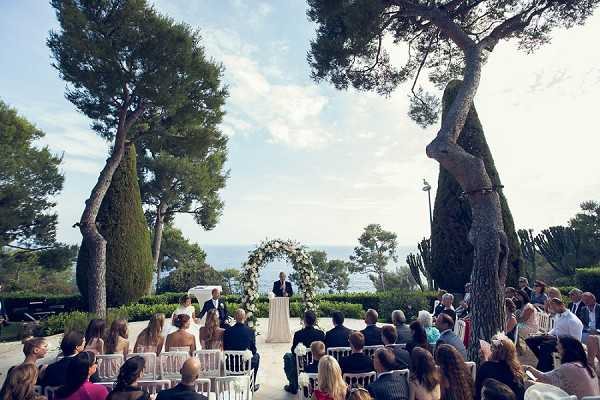 Time to head into Monaco now for a chic and luxurious wedding celebration…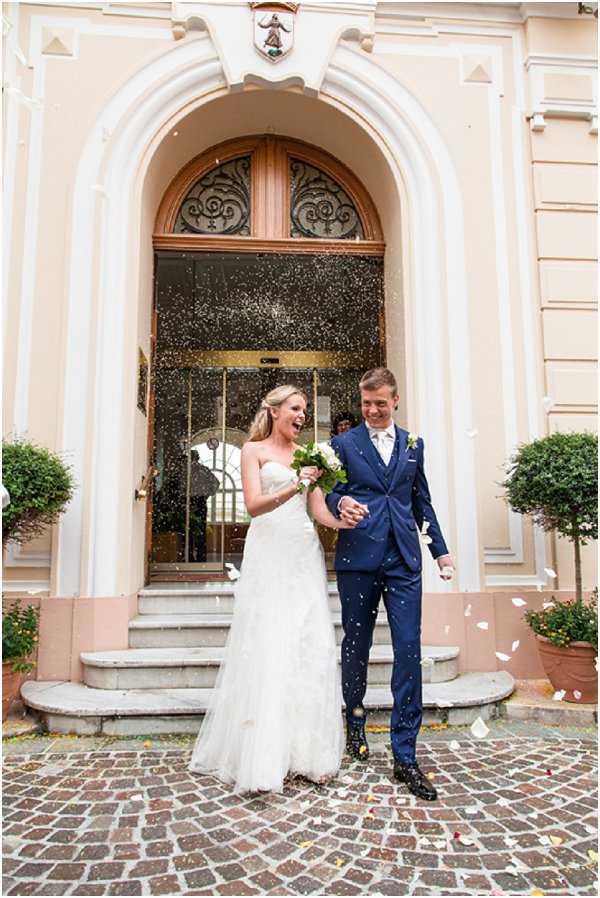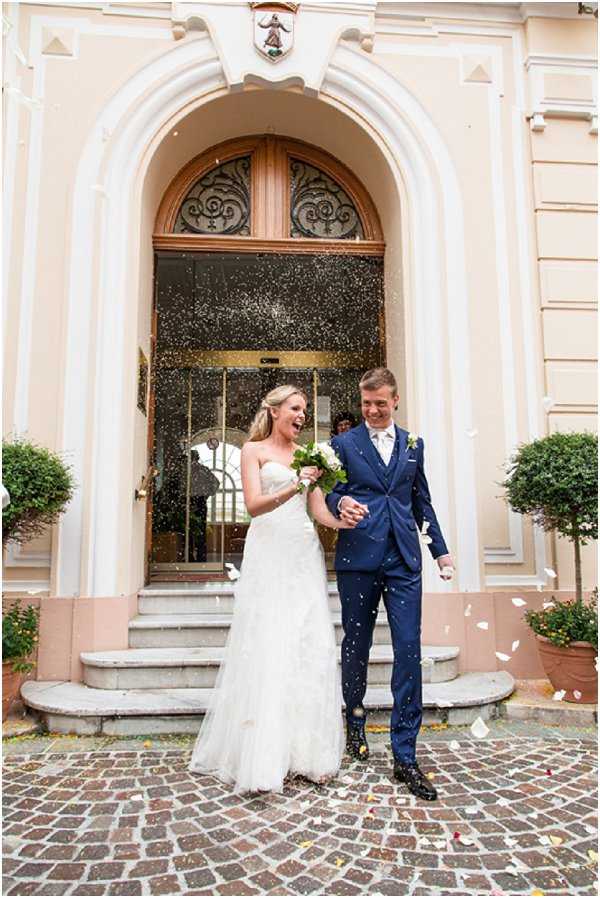 We all know about the glitz and glamour that is associated with Monaco and the wedding of Alexandra and Torben is certainly befitting of a luxury wedding in Monaco.
How about starting off with your preparations in one of the 5 star Hotels, followed by an intimate photo shoot at some of Monaco's famous landmarks. You can then head off for your evening reception at one of Monaco's many swish restaurants for fine dining and evening entertainment. For more information on local entertainment vendors click here.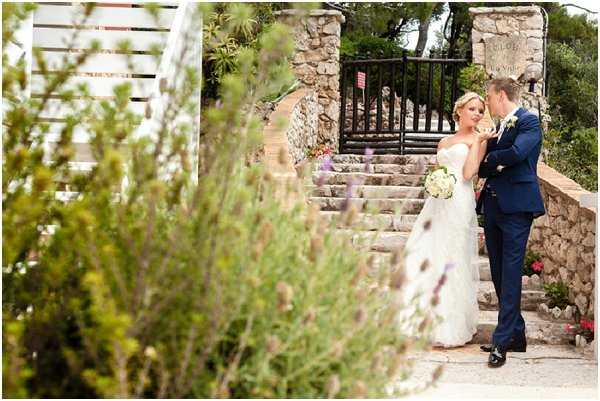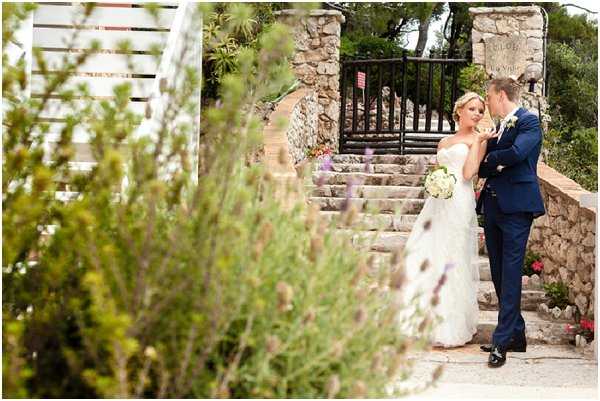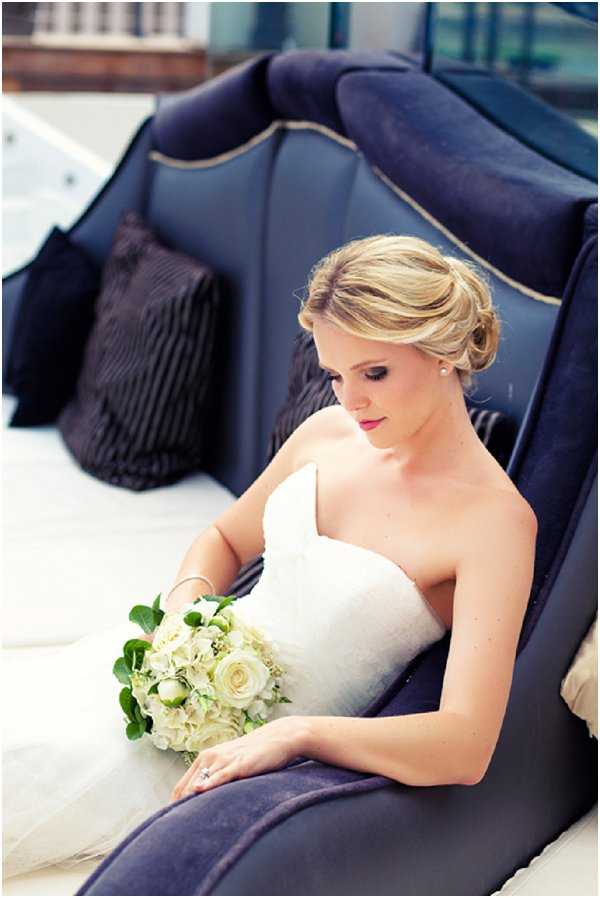 Once you're in Monaco it's hard to leave which is why we're staying in the Principality for our next wedding…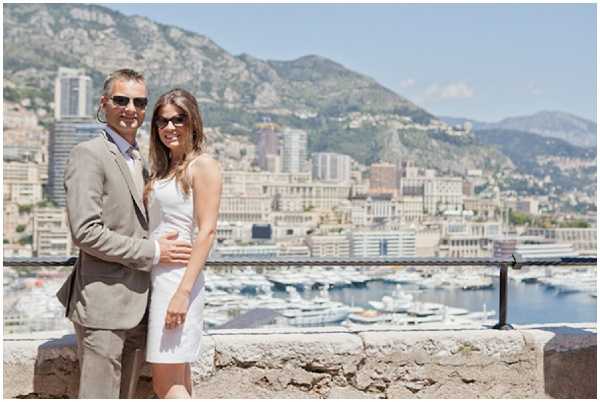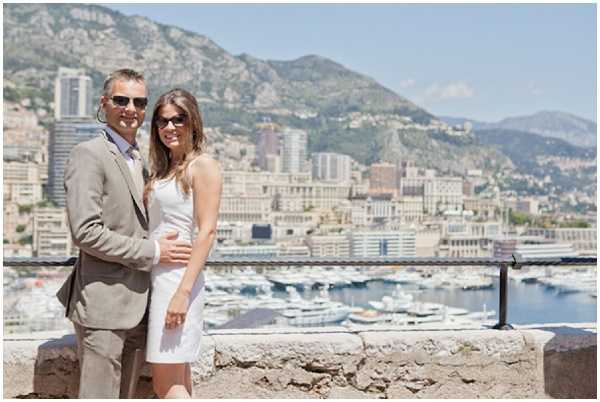 On to the chic real wedding in Monaco of Mackenzie and Oskar. As many of you will know, in France you legally have to be married in the local Mairie's office first. This legal ceremony can take place the same morning, or as in the case of Mackenzie and Oskar, a few weeks before your wedding day.
Once you have completed the legal formalities and you and your guests are all settled at your chosen venue why not head out with your photographer for a wander around Monaco to get some gorgeous portraits. You can find a detailed selection of wedding photographers who cover Monaco and the surrounding areas here.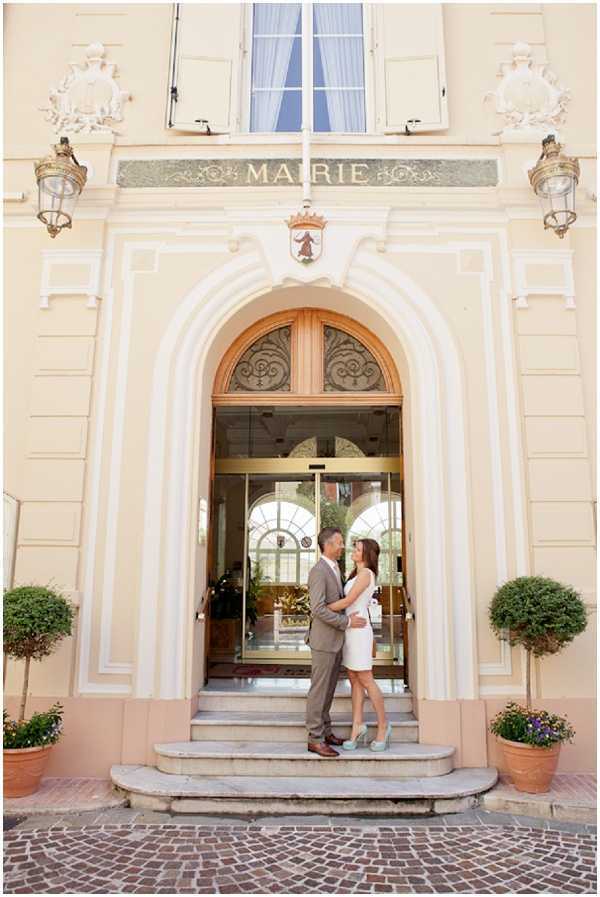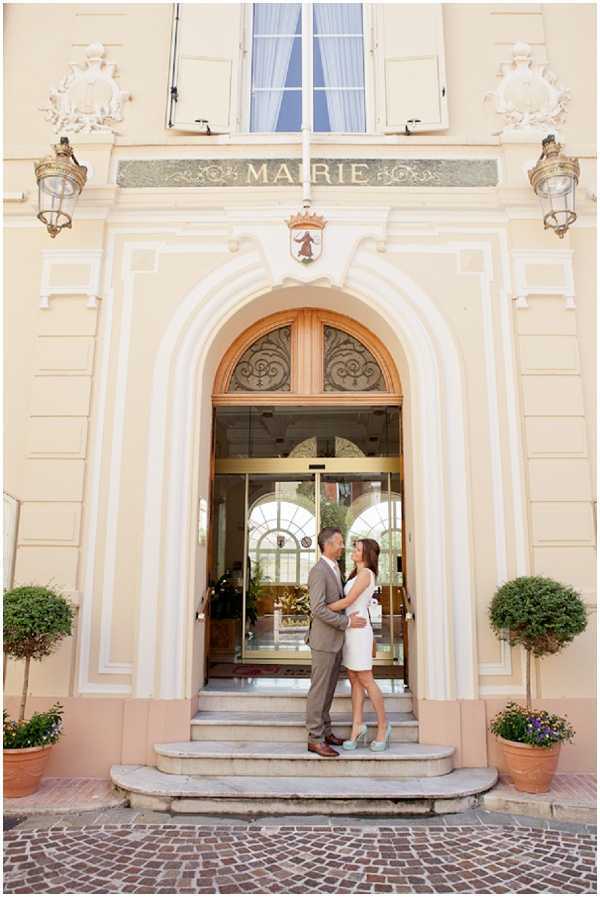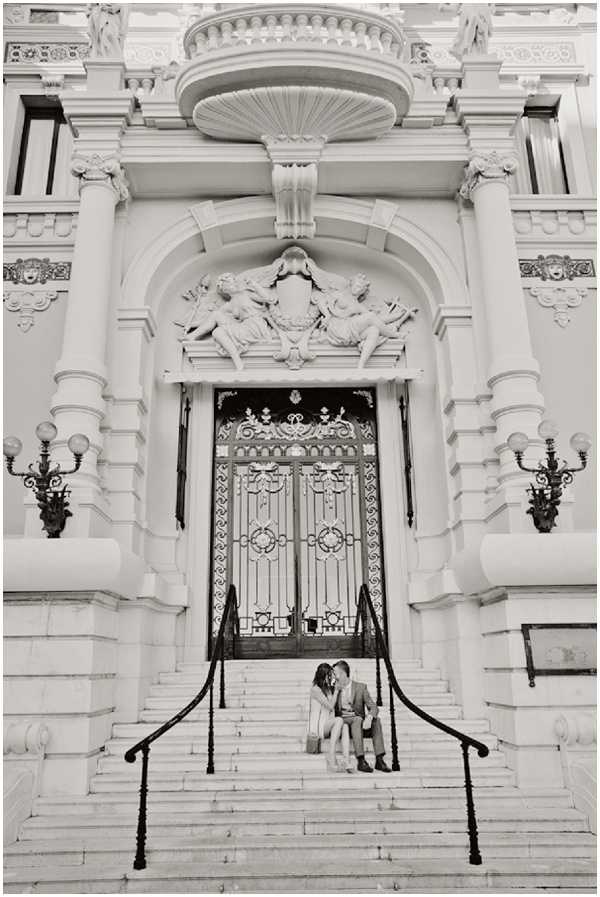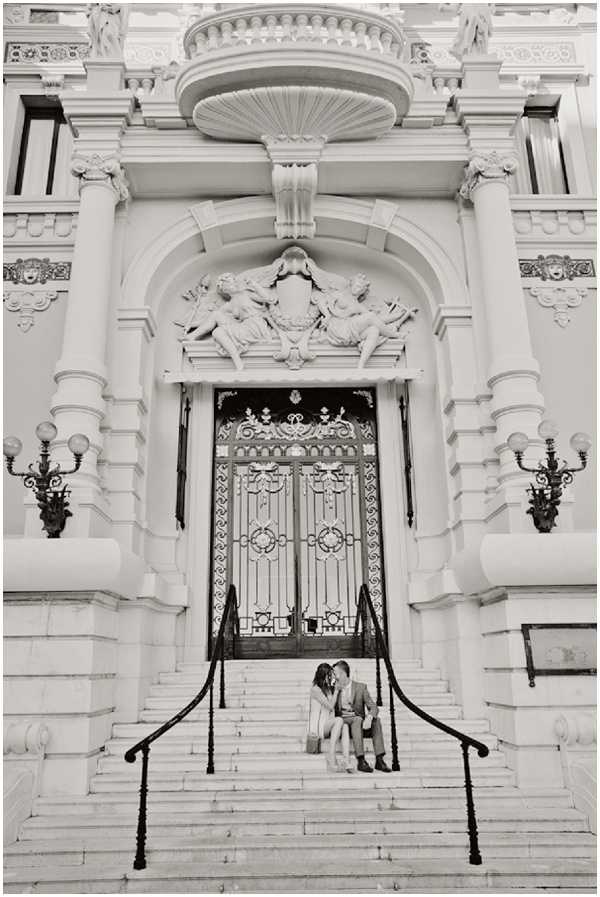 Next up we're heading out of Monaco to the hills of Nice and finishing up at the stunning Paloma Beach.
Olivia and Sam planned an utterly charming and chic wedding in the hills of Nice at Sam's parents home, complete with swoon worthy floral decorations! Olivia and Sam thought long and hard about how to give their wedding guests the full French Riviera experience and continuing the wedding celebrations at Paloma Beach certainly looks to be the perfect way to do this.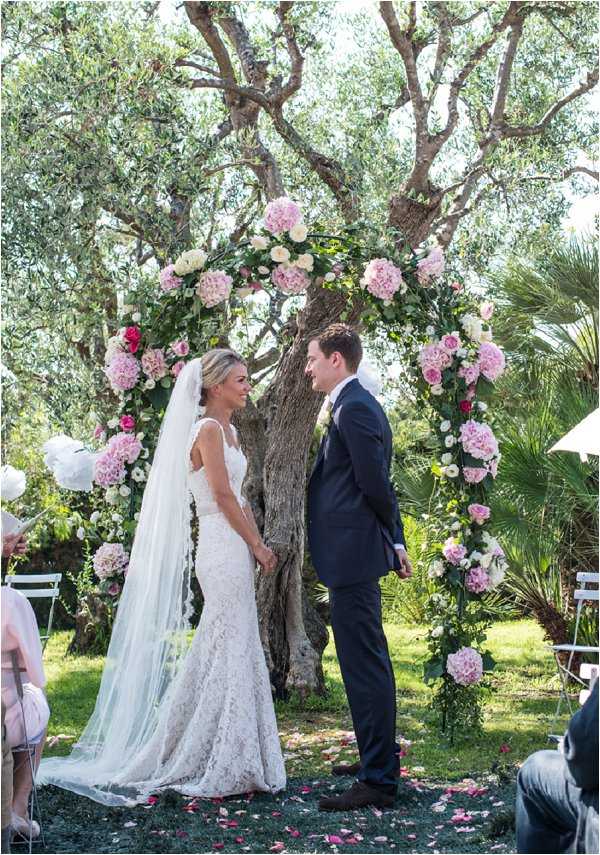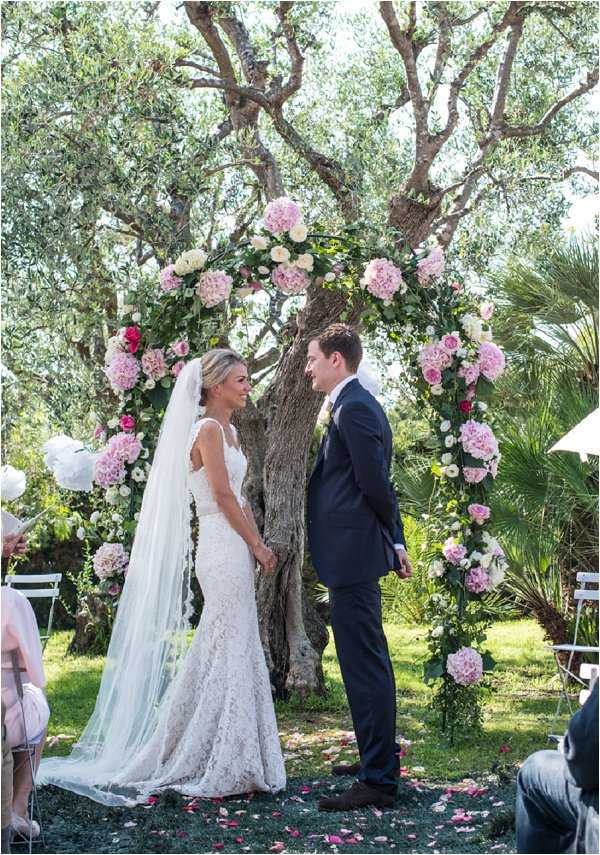 We hope that this guide to your destination wedding on the French Riviera has inspired you to plan your own wedding here and should you feel like your not quite sure where to begin, don't panic, as you can find a wide variety of wedding suppliers for the French Riviera here to help create your perfect day! We look forward to featuring your wedding on the French Riviera in the near future!!