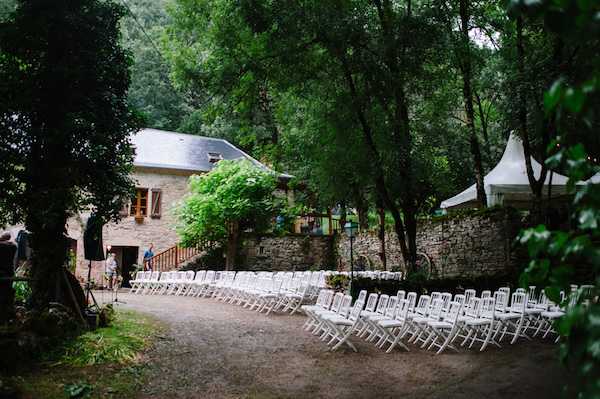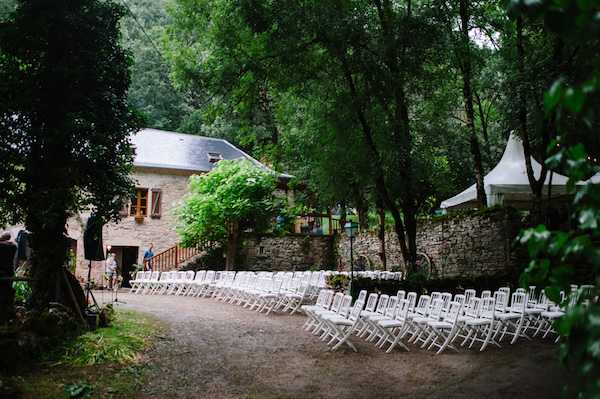 Do you or a family member own a home in France and you are considered an at home wedding, but no idea how to turn this idea into reality?  Don't worry as Fabienne, owner of Elian Concept Weddings and Events, to explain just some of the golden rules of organising your wedding at a French home.
Golden Rules of Organising your Wedding at a French Home
When getting married in France, the lengthy but exciting journey that is organising a French wedding, usually starts with the venue, part of my wedding planning job is to help brides and grooms to find the ideal place for their big day.
For a number of years now, I have also been guiding French Wedding Style brides and grooms in this journey through various articles such as my Guide to Getting Married in France or my top questions to ask your wedding venue, so feel free to go and read these if you are currently planning your wedding.
Today, though, I will be looking at it from a different perspective, as from time to time couples approach me having decided to get married at a family or friend's holiday home, the home of a family member or their own place in France. Planning your wedding in a private home is an exciting project although it's not necessarily going to be cheaper and it's probably going to be more work.  Are you in that position? Then this new post is for you, as I will discuss the golden rules of organising a wedding at a French home to ensure a smooth planning journey and a stress-free day.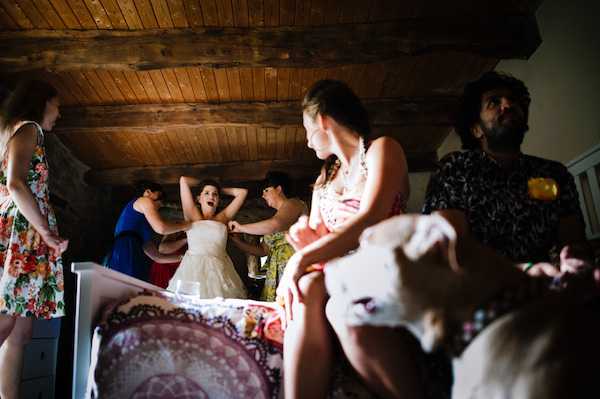 To get you into the mood, let's start with the good news. Firstly, you are going to save a lot of time not having to search and visiting venues to find your ideal one. You have it! And you have free choices of dates.
Secondly, you could actually be able to legally marry in your local village or town as you may meet the important residency criteria of living there for 40 consecutive days before the marriage. Check this with your Maire at the town hall. If this is important to you, it might also be possible to have a ceremony  (though not legal) at the local church. Check this with the local priest.
Additionally, depending on the area, for how long you have known it and how often you are visiting, a number of tasks might be facilitated: local supplier sourcing, wedding menu and wine tastings, hair and make up trials, and potentially your wedding dress fittings. You could attend a local wedding fair to get further ideas.
That said, now it's time to get into the nitty gritty of organising a wedding in a private home.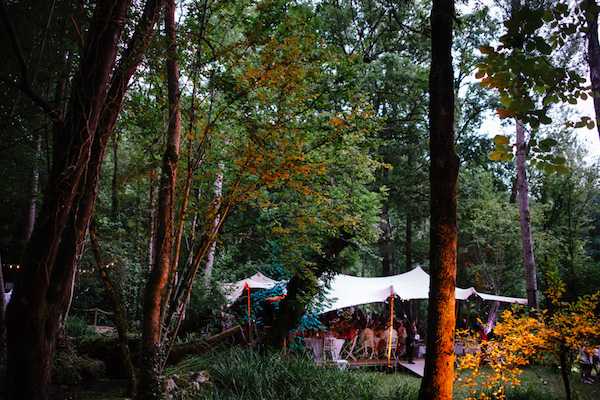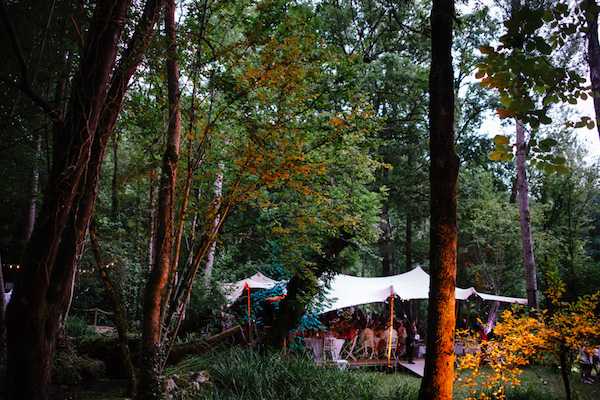 Getting the logistics sorted is key. So forget for a minute how beautiful the place is, and look at it with a practical and critical eye. If you find the exercise too challenging, bring in professionals to help. For example you could hire a wedding planner from the early stage, who would be able to assess what is required to transform the friend or family home into a suitable venue for a wedding ceremony and reception.
Space: Most couples who want a wedding in France dream about an outdoor event: ceremony, drink reception, dinner, and even the evening party. It's no different for those who have a French house but is the garden spacious enough to accommodate comfortably the number of guests you have in mind?
What is the back up plan if the weather is not as good as expected? Can you manage all the events of the day to take place inside? To estimate the space required, here some guidelines: allow about 0.70 m2 per guest or a cocktail reception, more if you plan to have food stations or buffet tables- about 1.8 m2 per guest for a seated dinner and 0.3 m2 for the dance floor with additional space for the DJ to set up or a live band to play.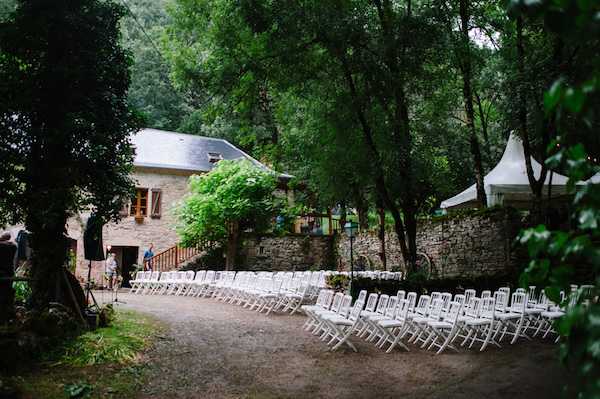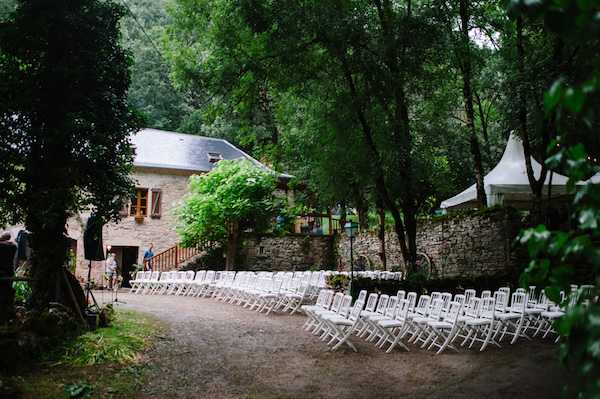 Equip yourself with a tape measure and a calculator, go and see how it works out. If all is good outside but you do not have sufficient space inside, then you need to consider reducing the guest number or renting a marquee. Here again calling the professionals is a wise decision as they will be able to assess the suitability of the site  (size, ground level, accessibility etc.). Remember that the caterer also needs an appropriate place to work in with easy access to water and electricity supply. Your kitchen might not do the trick and extra covered space may be required.
Thinking space is also thinking about parking. Unless you arrange for taxis or shuttle services, you will need to allocate space for cars. You may have to turn to the neighbours for additional room. And even if you don't need extra space, it's good practice to keep them informed of your plans. First to make them aware of potential noises and disturbances especially at night (depends how close the next door neighbours are) and secondly you can kindly ask them to refrain from cutting the grass or trimming hedges during your ceremony and cocktail hours. If you solicit such favours, a nice gesture would be to invite them for the drinks reception.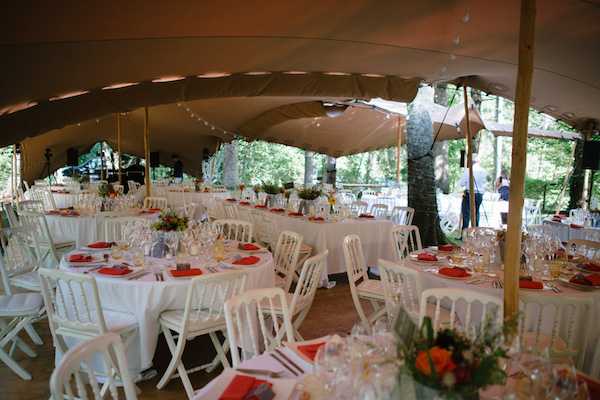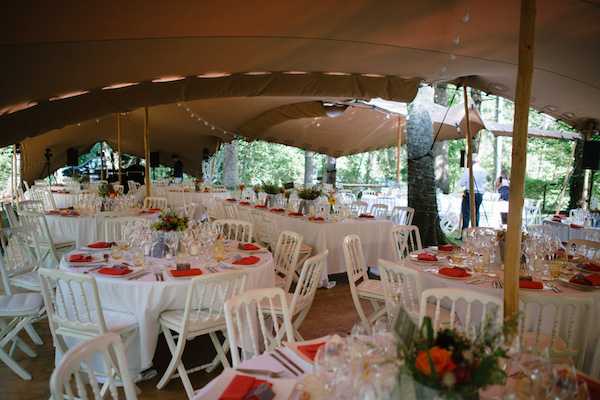 Comfort: Attending guest's primary needs is compulsory. I have already covered the contingency plan in case of bad weather; the other must-have is toilet facilities. Can they use the indoor loos? Are there enough of them for the number of guests? If the answer is yes, then you need to check the status of the sceptic tank. It could sound trivial but this will prevent any disaster on the day, especially if the house is located in the countryside. If such thoughts do not appeal to you or if indoor loos are not an option, you will need to hire portable bathrooms. They don't have to be the horrible plastic cubicles and spoil your beautiful settings; there are more pleasant choices these days.
In the comfort, I will also include signage. A private property, especially in the countryside, is usually not as well signposted as a venue and your guests and suppliers (delivery men, catering staff etc.) may need extra assistance to find your place. A GPS position is often more reliable than an address. Follow yourself the indicated route to check it is correct and practical; highlight any uncertain spot with signs or balloons.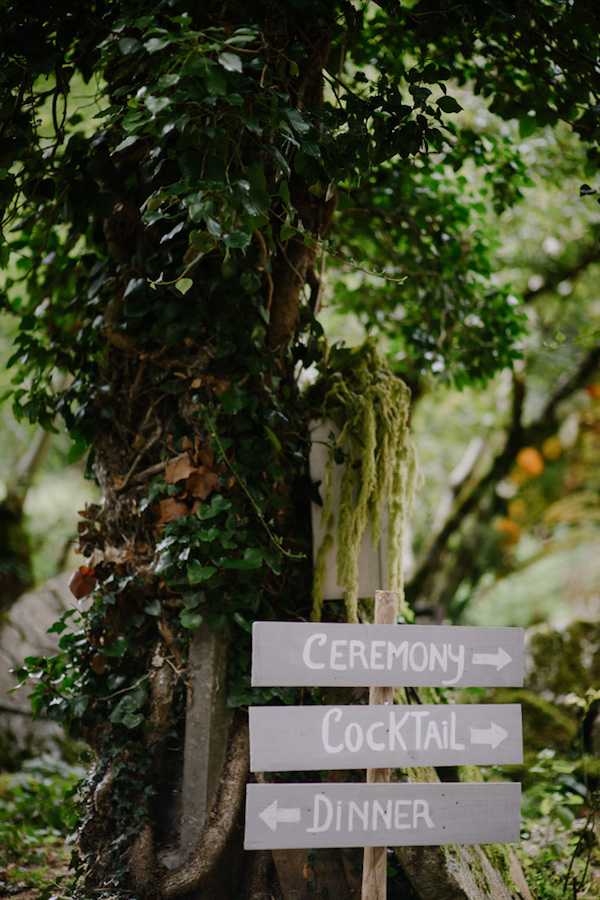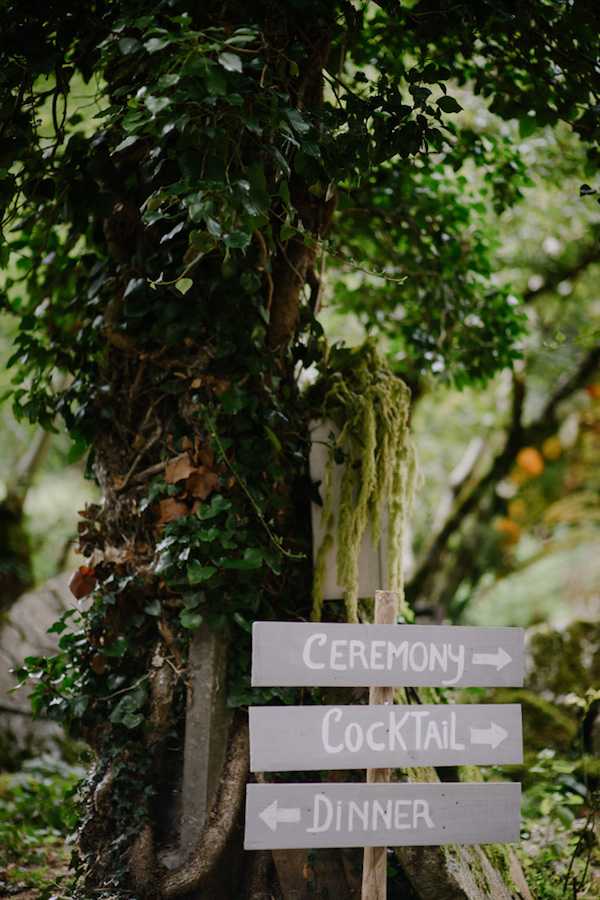 Safety:  An area not to overlook. Here I will mention lighting, which should be more than romantic candlelights. The main passage areas used by guests and staff, in particular should be well lit.
Ensure the place is child friendly, if children are amongst the guests and in any case, make sure that the swimming pool, if there is one, complies with French safety regulations.
Contact the homeowner insurance company to check it is covered for such an event and don't hesitate to get additional cover if necessary. Similarly check that your suppliers carry their own insurance, which they should if they are established professionals.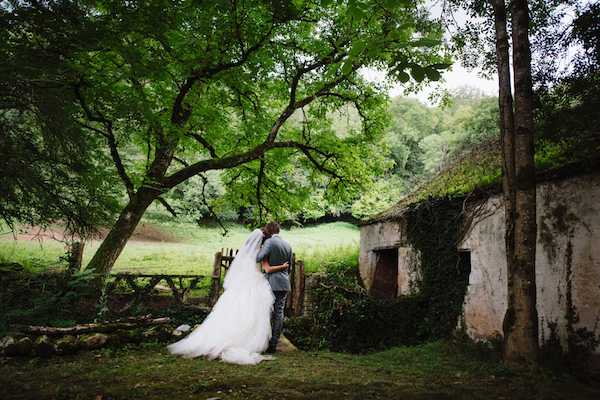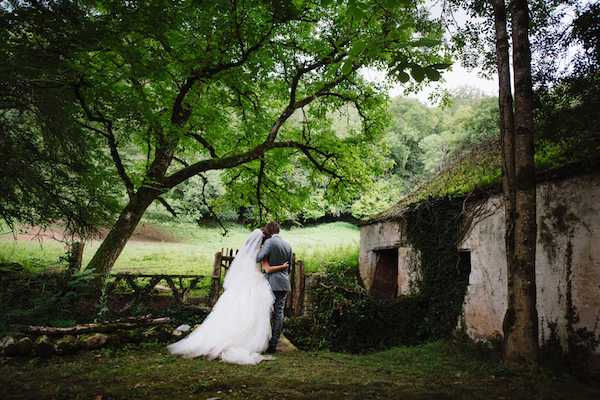 Power supply: Another critical aspect not to neglect. Most private houses do not have sufficient power to supply electricity for the many outlets required for a wedding: catering facilities, marquee, sound equipment, extra lighting and potentially extra heating. Ask all your suppliers how much watt power they need and check with the house contract. If it falls short, you will need to rent a generator or ask for a temporary box to be installed. Give yourself plenty of time to do that, it's not a last minute decision.
Appearance: Last but not least, get the house and the garden in shape. They are the main stage of your big day, and should be spotless: tidy house, furnace repair service, manicured lawns, tended flowerbeds etc.
Support: Remember you won't be able to rely on the venue staff, during the preparation and on the day, so get as much help as possible, delegate to friends and family, and surround yourself with reliable and skilled vendors. If you did not have a wedding planner to accompany you all the way through the organisation, may be should you contemplate hiring one to manage the day. So coordinating suppliers, overseeing the set up of the ceremony and the reception, put into place the contingency plan, or dealing with unexpected problems, will be down to them and you can enjoy your big day.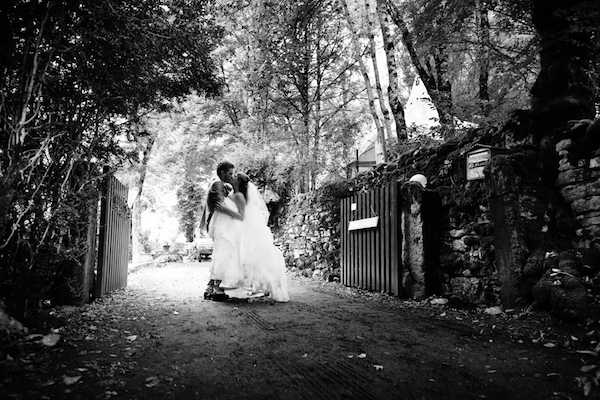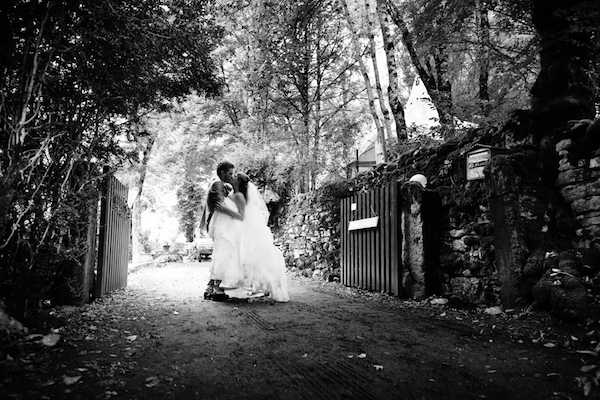 However fastidious and demanding, celebrating your day at home appears to be, the result is all worth it, for your wedding will be truly unique!
I would like to thank Jeanne and Lawrence for sharing a few snap shots of their special day all skilfully taken by Nicolas Chauveau at the bride's family country house in the south of France.
FABIENNE IS OWNER OF ELIAN CONCEPT WEDDINGS AND EVENTS, WHO IS A BI-LINGUAL WEDDING PLANNER WHO IS AVAILABLE FOR WEDDINGS THROUGHOUT FRANCE.  FOR MORE INFORMATION VISIT: WWW.ELIANCONCEPTWEDDINGS.COM
Save
Save