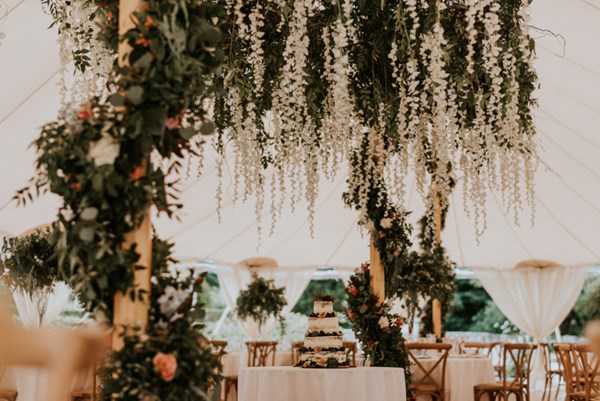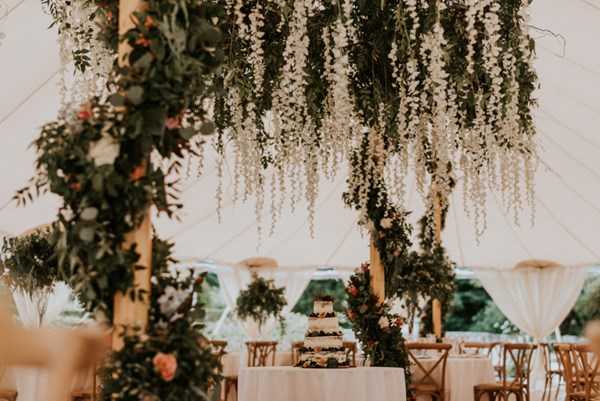 Image Credit: Phantien Photography
Hello to you all, and happy hump day! Today on the blog, we have handed over the reigns to the incredibly talented Lisa Gatenby of French Flower Style, who is going to be talking about how to transform any space or venue into your wedding venue, with the use of floral canopies.
So if like us you can't wait to see some beautiful floral decorations, over to Lisa…
In my opinion decorating your wedding venue is one of the exciting and fun things that you will get to plan when organising your special day and French venues have some amazing spaces to fill with gorgeous props and flowers.
Some rooms are filled with beautiful French furniture and antiquities and need only a touch of floral decor to enhance the space but often the designated party room at a venue maybe a gorgeous old barn or a large white Marquee which are essentially blank canvases and require some sort of decoration to create that special wedding party ambiance.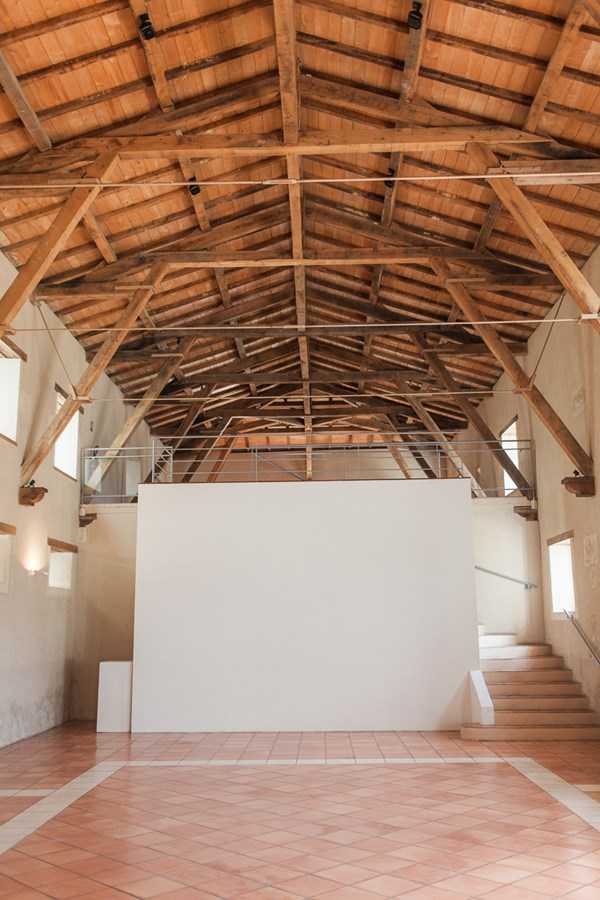 Venue: Chateau de la Roche Courbon Arranged by: The Best events Co Image Credit: Katy Lunsford
My favourite ways to easily decorate a large empty space are with foliage garlanding or floral canopies. Floral garlanding is especially useful in a barn setting where beautiful beams run throughout the room.  The green draping of foliage across a room gives such a romantic feel especially when coupled with swags of white organza or tulle. The use of botanicals is still popular for 2018 so this style is a great way of introducing foliage into the wedding scheme.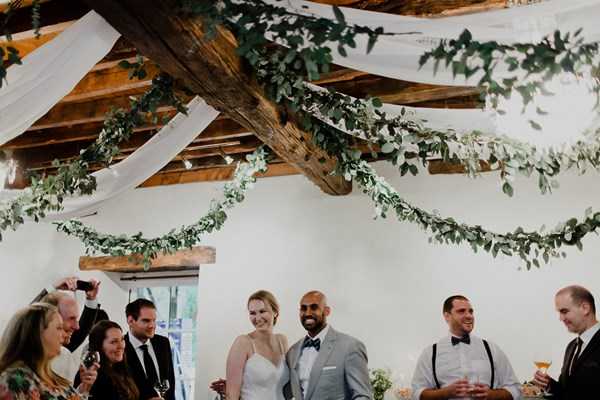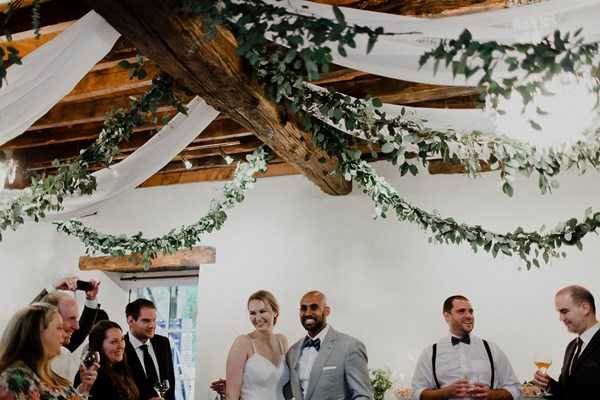 Image Credit: Sebastien Hubner
Large installations have been popular for the past few years and 2018 is definitely their year. Couples are choosing to spend a chunk of their flower budget in one area to create a feature design in places such as Staircases,  Entrances and Ceilings to make a focal point for photographs and to enhance the beautiful architecture and features of a venue. A relatively new trend we are seeing here in France are large installation floral canopies.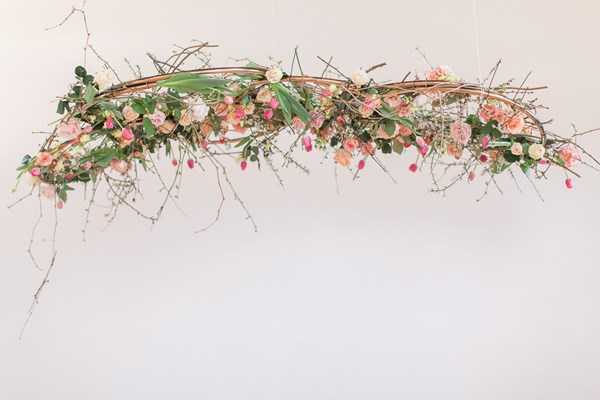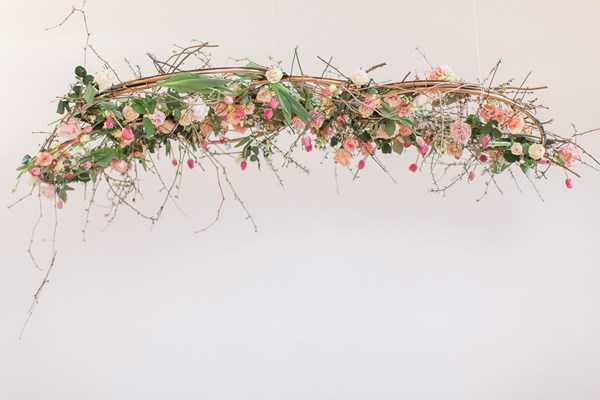 Image Credit: Katy Lunsford
The floral canopy is a fabulous way to bring colour to a white marquee or wall, to bring the room height down a touch or to mark an area such as a dancefloor or head table. The canopy can be designed using a melange of foliages, twigs or flowers used together or even on their own. It can even be accented with fabric drapes or other materials to fit within the wedding theme.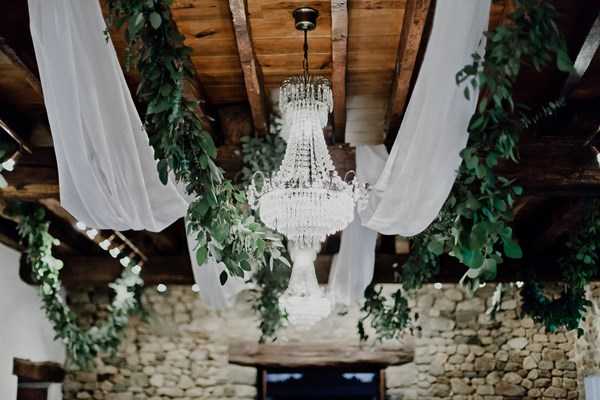 Image Credit: Sebastien Hubner
This design can hugely range in size and material quantity and this is usually dictated by the size of the room and of course the budget. Sometimes one large design is enough in the ceiling space but for other venues three smaller designs running through the room would give most impact. If you are thinking of choosing a floral canopy for your wedding then have a chat with your florist and they will advise you where your design will get the most benefit and focus and what style of creation will fit best in your space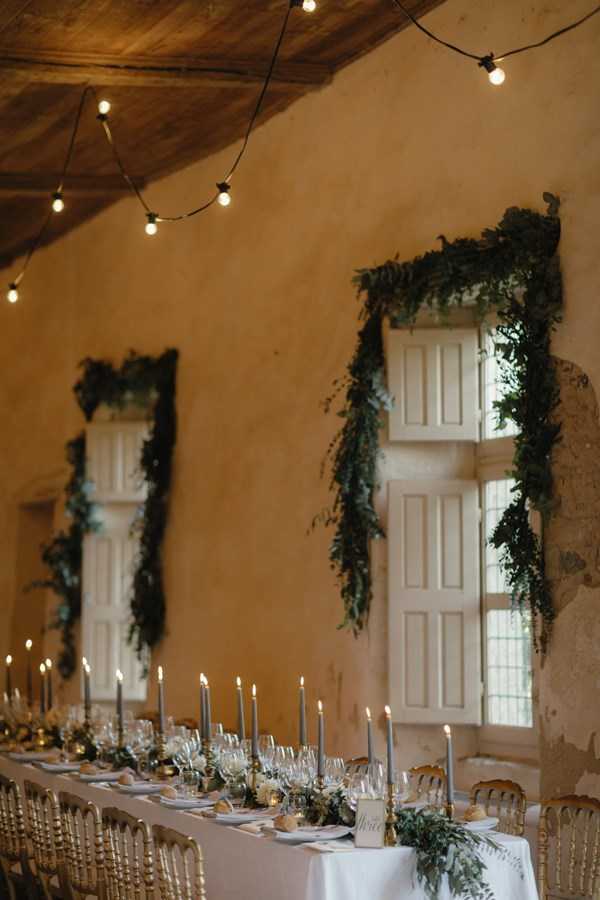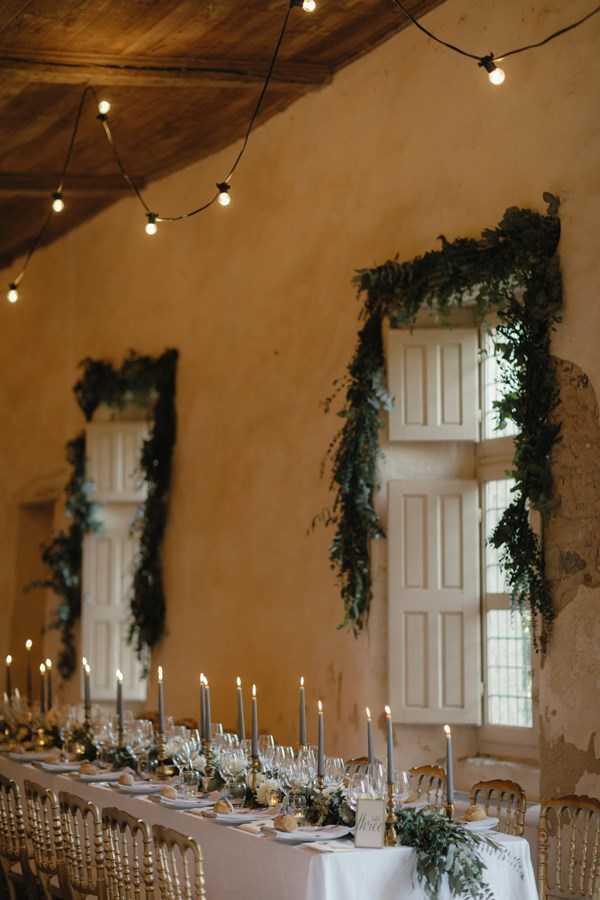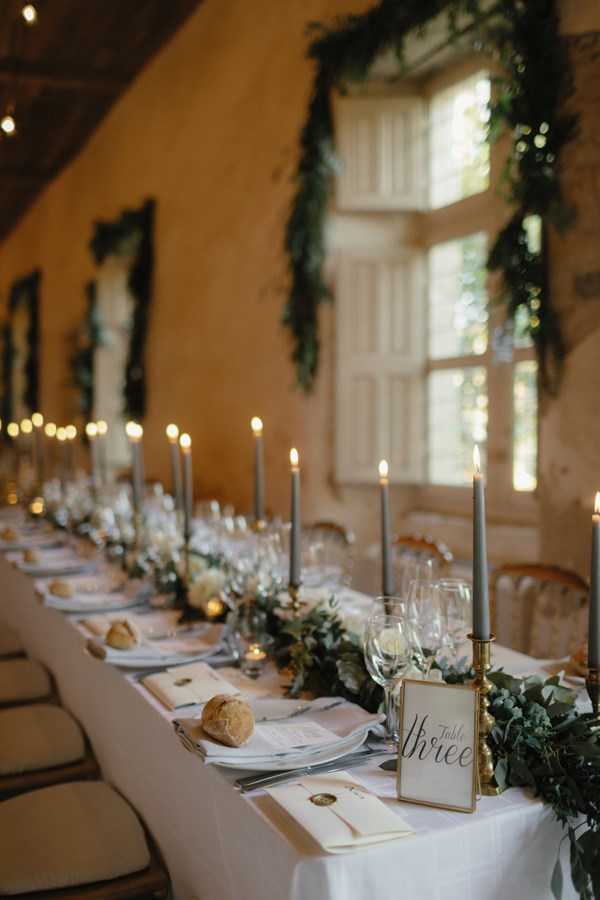 Image Credit: Cinzia Bruschini
Whether you decide on hanging foliage or florals, paper lanterns or lighting have fun , enjoy  being creative and let your individuality shine through.