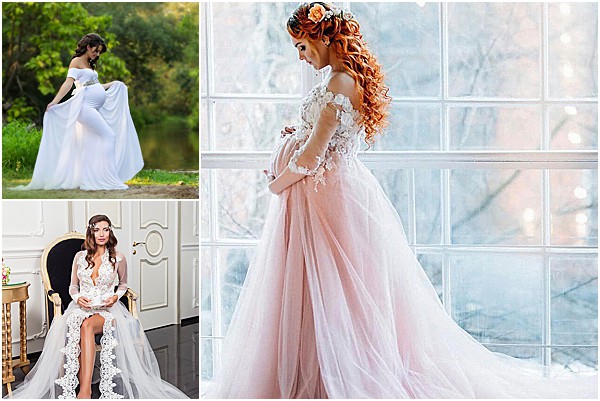 Unveiling the Splendor of Maternity Wedding Dresses
Wedding season is upon us, and as an expectant mother, you may be wondering how to dress your blossoming figure while still exuding elegance and style. Fear not, for we have curated a selection of stunning maternity wedding guest dresses that will make you feel confident and beautiful as you celebrate this joyous occasion.
Some ladies are lucky to have two incredible life changes at once, one day you are buying a crib and the next day looking at maternity wedding dresses! We took a look all over Etsy to find some new looks from designers we think you'll love. Here are some great gowns we found that could very well be your dream maternity wedding dress. We hope you find one you love. After all, your new child will be seeing these pictures in a few years. It's their first photos too!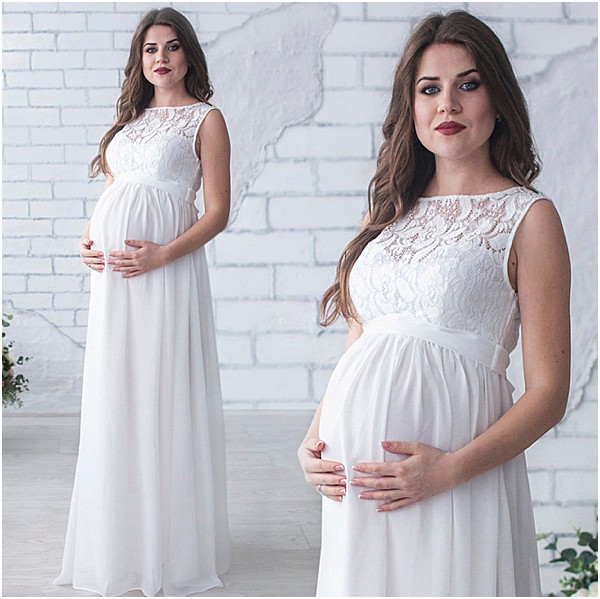 Stay stunning and elegant in this wedding gown by RenieBoutique
Comfort is Key
When it comes to selecting the ideal maternity wedding guest dress, comfort is key. You'll want a dress that accommodates your growing bump without sacrificing on style. Opting for empire waistlines or A-line silhouettes can flatter your figure while providing ample room for your baby belly to breathe.
Keep it simple with this timeless lace gown by MovaLightMaternity
Empire waistlines and delicate lace accents
For a timeless and sophisticated look, consider a classic little black dress with subtle details that highlight your best features. Look for empire waistlines, delicate lace accents, or soft draping to add a touch of romance to your ensemble. A black dress can be easily accessorized with statement jewelry or a vibrant shawl for a pop of color.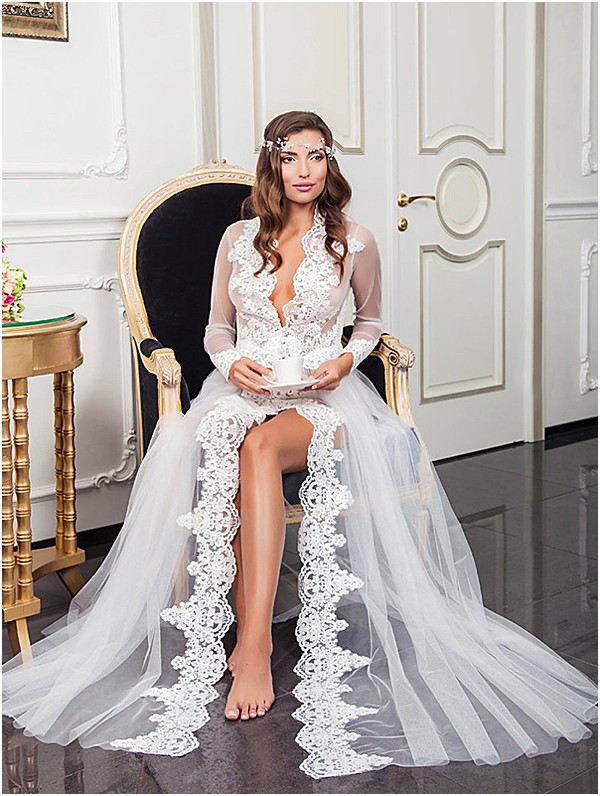 Be unique and regal in this stunning dress by LOFFECT
Embrace soft, lightweight fabrics
If you're seeking a more playful and bohemian vibe, a flowy maxi dress in a floral print is an excellent choice. These dresses provide freedom of movement and are perfect for outdoor weddings or warm summer celebrations. Embrace soft, lightweight fabrics that drape effortlessly, allowing you to dance the night away with ease.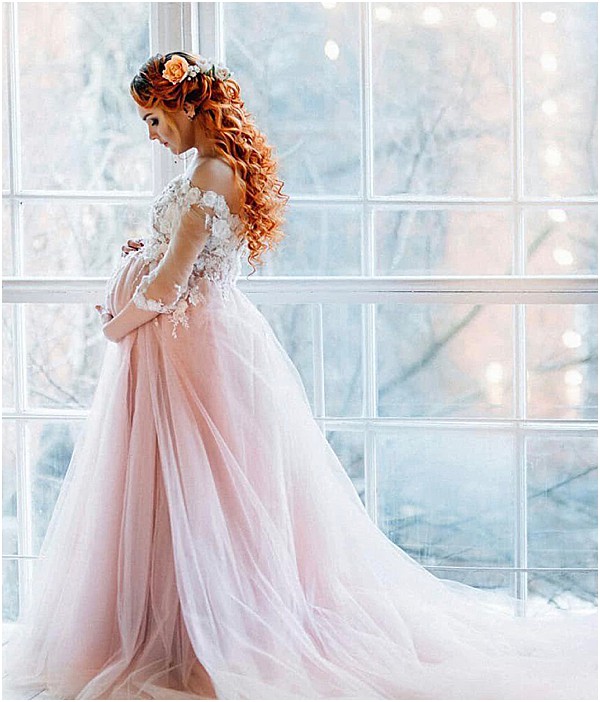 Feel like a pregnant princess in this gown by MotherDaughterUA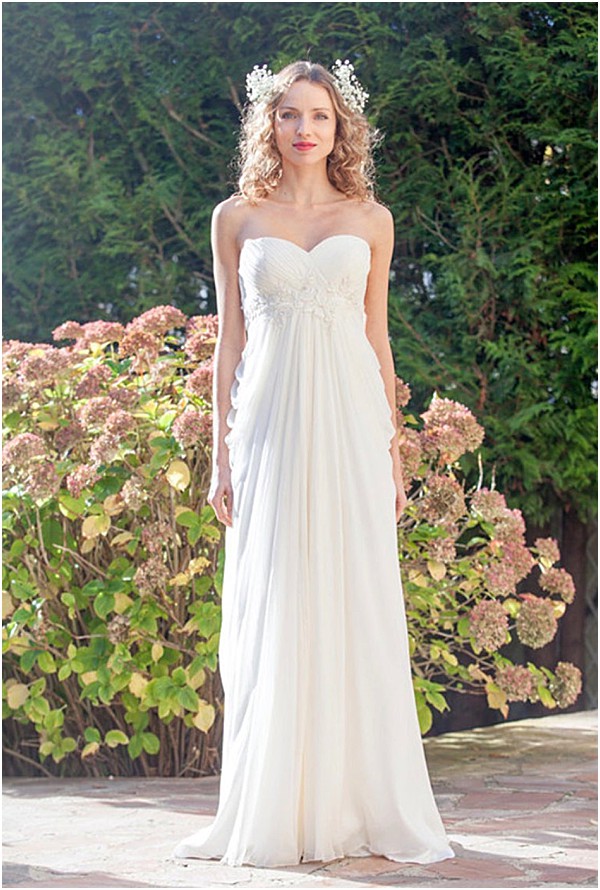 Decorate the waistline with this flowy wedding dress by AlesandraParis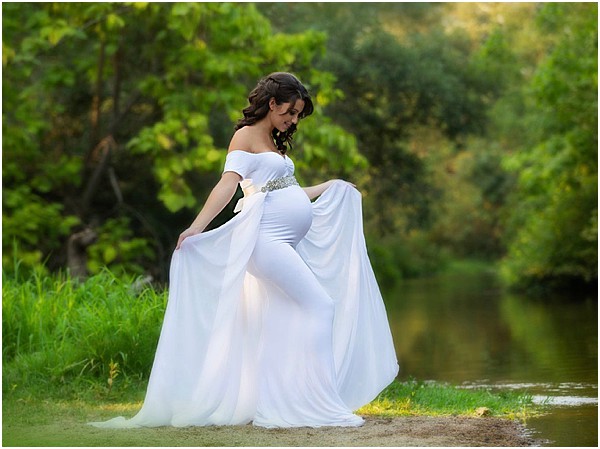 Feel like a chic mom in this beautiful dress by maternityphotoprops
Accentuate your growing bump
Don't shy away from experimenting with color! Jewel tones like emerald green, sapphire blue, or rich burgundy can elevate your look and make a statement. Look for dresses with ruching or gathering at the sides, as they can beautifully accentuate your growing bump while providing a flattering fit.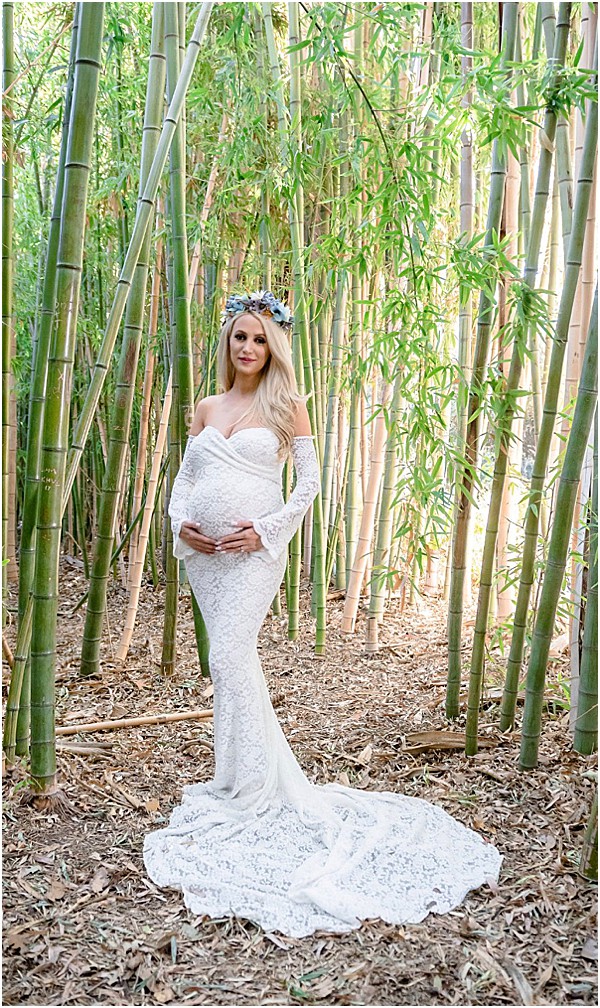 Accentuate your beautiful  bump with this gown by AnyutasCouture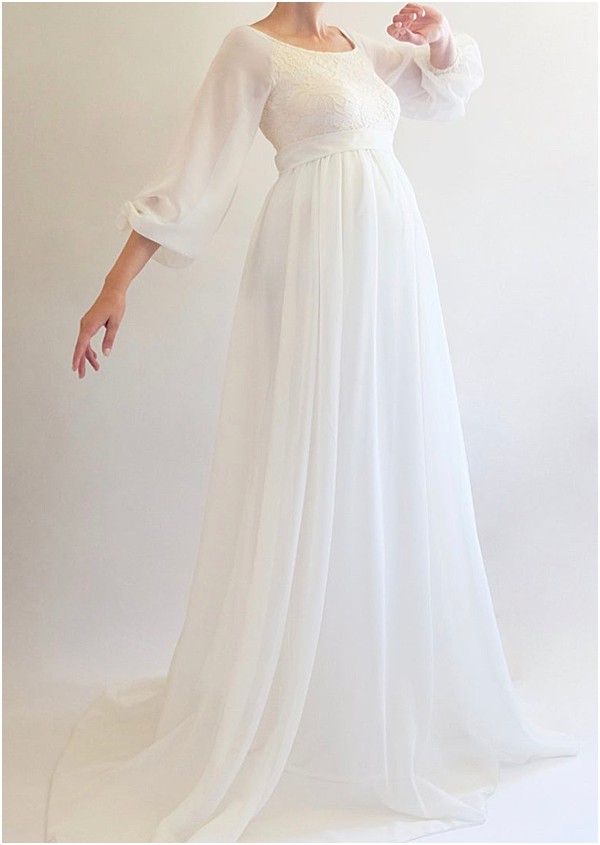 Be a modest and mod mom with this long sleeve gown by MovaLightMaternity
Confidence is the ultimate accessory
Remember, confidence is the ultimate accessory. Choose a maternity wedding guest dress that makes you feel radiant and comfortable. Embrace your journey into motherhood with grace and style, celebrating love and new beginnings. After all, there's nothing more beautiful than a woman embracing her pregnancy glow while sharing in the joy of a wedding day.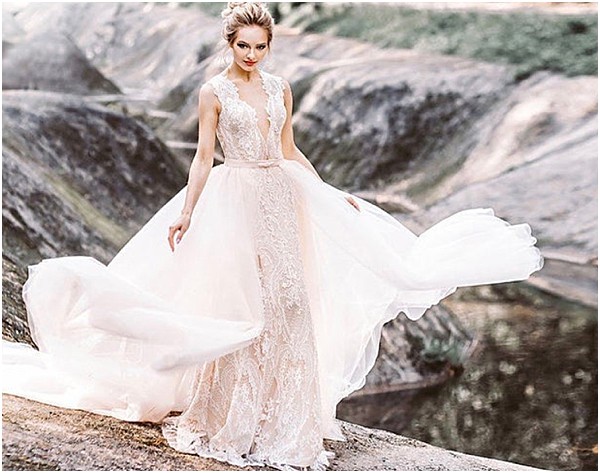 Go glam with this wedding dress by Vanilla WFG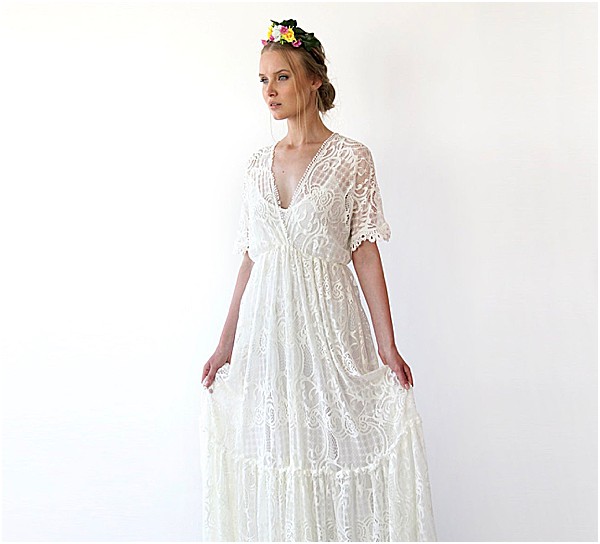 Be a boho bride with a bump when you wear this lovely dress by Blush Fashion
Not loving these looks? Getting frustrated because you are not having great luck online? Change your search! Look for regular wedding gowns with empire waists or have flowy skirts, especially if you won't be far along by the big day. Look for layered gowns with room to spare or gowns with stretchy material. You can always alter a dress too, or even get one custom made, so don't be scared to think outside the box. Lastly, the FWS team wants to give you a huge congrats on your new addition and engagement! What a magical time.
Destination Maternity Wedding Dresses Snapshot