I love cake!  Okay not just cake, cupcakes, patisseries, well you get the picture.  If you are like me and love a tasty sweet treat, today's delectable post on cupcakes from Paris, is a must read for you!
Now I know my UK and US cupcakes, but I was curious  to find out more about the cupcake scene in Paris, so I turned to native New Yorker and now cupcake baker extraordinaire in Paris, Sugar Daze to find out more.  Cat Beurnier, founder of Sugar Daze, took a lifelong passion for baking, a flair for culinary experimentation, and a longing for the cherished, home-made desserts of her youth and turned this into one of the premiere cupcakeries in Paris!
Cat from Sugar Daze takes over the blog:" The cupcake scene in Paris is only a few years old.  We get many people in the shop who have never tasted one – it's still a bit of a novelty.  It was about 2008 when myself and a few other bakers founded, started getting press and the cupcake craze really caught on.
Over the years, only about a handful of brick and mortar bakeries have established themselves on the scene; there are several  online only businesses, and many upscale bakers have gotten in on the trend as well such as famed Paris patisserie – Ladurée, or the Hotel Shangri-La which was offering a cupcake menu at their high tea when they first opened.
The majority of cupcakeries offer brunches and other lunch items in addition to cupcakes. There are very few classic cupcakeries as we know them that just serve cupcakes and cakes (like Hummingbird or Sprinkles in US, etc.).  The majority of cupcakeries here are run by French bakers – they have adapted the cupcake to the French palate, and because of this the French perception of what a cupcake is is very different from our own.
If you are looking at French Cupcakes vs American/British cupcakes, the main differences are:
Size – there is no standard here.  There is a chain here that sells cupcakes and cheesecakes that has its own intermediate size between standard and mini cupcakes.  Several other French bakeries have followed suit.
Flavors – a big trend are "cupcakes salés".  Not sure if you have these savory cupcakes in UK; I don't think many do it in US.  All sorts of flavors – fig & foie gras; tuna, pepper, tomato; etc.  Also, there are a lot more refined flavors using ingredients more common to the French taste like rose or orangewater, chestnut cream, etc.  We have introduced several cupcakes in this vein such as a white chocolate and violet cupcake called Purple Rain or our La Vie en Rose which is made with pistachios and rosewater.
Texture – in general French cupcakes are based on recipes more like an American pound cake or a French quatre-quart. They tend to be drier and denser than the light, moist cupcakes I grew up with.
 Frosting – The French are much more experimental with toppings on their cupcakes using all sorts of cheeses like marscapone, cream cheese, fromage blanc, etc. and a variety of meringue frostings.  Buttercream seems to get a bad rap here – many people dismiss it outright as being too "sugary."
One of the biggest barriers here is that very few bakers are making cupcakes that taste and "feel" like a cupcake should.  I've had many occasions where a group of customers will come in, one customer will buy a cupcake but another will say something to the effect that they don't like cupcakes – that they look nice but don't taste good.
In one of these instances, I offered the gentleman a cupcake out of the case and told him to come back sometime to let me know what he thought.  Frankly I never expected to see him again. I was quite surprised when he came back about an hour later and bought a box of 6 to take home to his wife! This type of negative stereotype attached to cupcakes  continues to be a struggle for those of us  who are making authentic, scratch cupcakes with the recipes/ traditions we bring from back home.
I have so many French people come in and tell me my cupcakes are like nothing they have ever tried before and I just wish we could demonstrate to more people what real cupcakes are like. The different techniques and recipes used by the French to make cupcakes make them a very different end-product.
Cake design is an even newer field in Paris/France. There are really only 2-3 specialized wedding cake designers that I can think of here in Ile de France.  I'm talking very ornate, sculpted, Ron Ben Israel type cakes, not  simple, stacked cutting cakes or layer cakes like myself and other cupcakeries are producing.  There is definitely a market for the more elaborate type cakes and I understand the people who are doing this have extremely long waiting periods.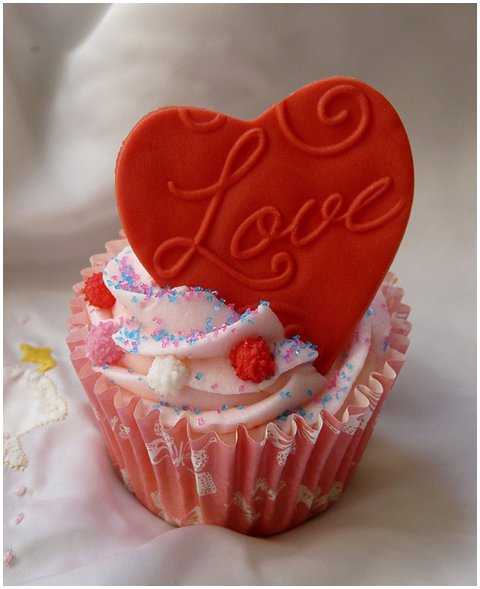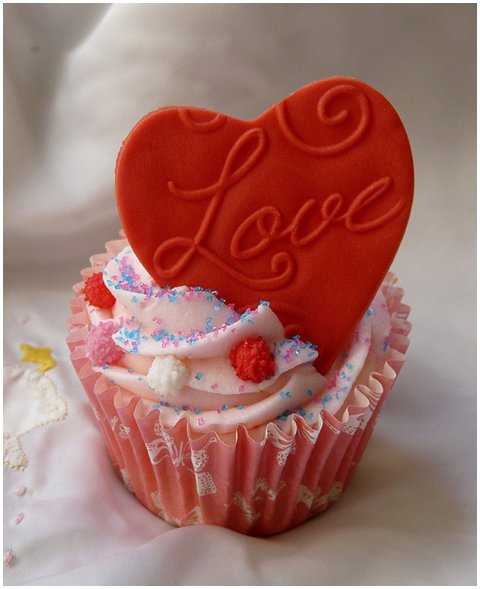 Serving cupcakes at weddings is definitely a new trend and so a lot of the people who request them are either Anglophones, or young girls who may be more fashion-forward.  I have heard from a lot of couples that they also serve a traditional croquembouche at the wedding – with the cupcakes, they want to treat their guests to something new, different, special, and they like the wow factor a cupcake tower makes.
At SugarDaze we have over 50 cupcake flavors on our menu and we get all sorts of requests.  The French definitely seem to be enamored with red velvet and carrot cake cupcakes but a lot of the time, flavor is selected based on the time of year, i.e.,  light, fruity flavors in the Spring and summer months; more rich flavors in fall and winter.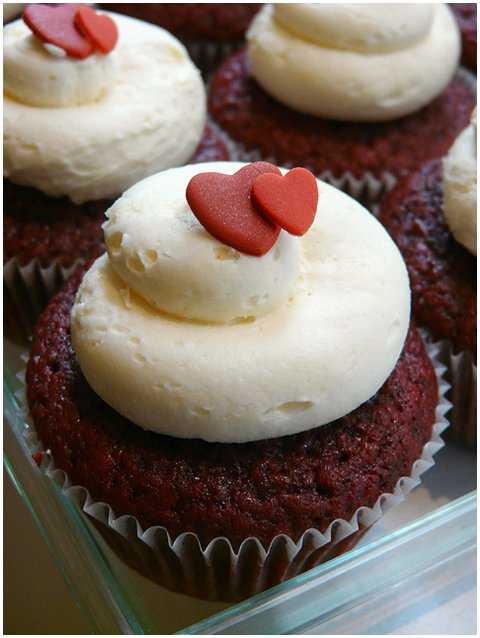 Moving away from the actual wedding day, cupcakes for bridal showers, hen parties, etc. is also something catching on quickly.  5 years ago when I had my daughter, baby showers and the like were virtually unheard of and now we seem to do a lot of them.  Girls often book cupcake classes for the hen party and then go sell the cupcakes they have made in the street – it's a French tradition to dress up in costumes and then subject the bride-to-be to all sorts of embarrassing things in public.
As for trends for the up coming year,  none that I have noted.  Since this is an area that the French just seem to be getting their feet wet in, I can't say there has been a lot of innovation in the category as of yet."
Thank you to Cat for a mouth-watering and informative post, I am off to find some cake!
To find out more about Cat and Sugar Daze for your wedding in France find all the contact information below.


Cupcakes in Paris:
Sugar Daze Website: www.sugardazecupcakes.com/en/
Email Sugar Daze: [email protected]
Sugar Daze on Twitter: //twitter.com/sugar_daze
Sugar Daze on Facebook: www.facebook.com/SugarDazeParis
Sugar Daze on Flickr:  www.flickr.com/photos/catbeurnier/