Image Credit: Thomas Audiffren
Are you planning a romantic proposal? Then todays post all about the best places to propose on French Riviera is the perfect read. Lets head off on a little road trip to explore the breathtaking French Riviera also known as the Côte d'Azur.
Sitting on the Mediterranean coast of south eastern France this famous riviera includes some seriously glamorous beach resorts such as Saint-Tropez, Cannes and Monaco. This chic coastline is one of our favourite locations in France and the perfect location to pop the question. Here's our top 5 locations to propose on French Riviera…
Yacht – Why not take it all in with a luxury yacht ride of a life time. Hop on board this superyacht between Cannes and Iles de Lérins for a moment of a lifetime! Enjoy a breathtaking 360-degree backdrop of l'Esterel stretching over the shore of Cannes, Antibes, and Monaco in the far distance, it will be a magical moment!
Image Credit: Jeremie Bertrand | Planner: My Riviera Weddings
If you prefer to be on dry land then why not say YES beachside. Explore the picturesque Provencal countryside and coastline in a beautiful vintage Fiat. Meander along the intimate harbour of Theoule sur Mer, and stop briefly to enjoy an intimate beach picnic at a sweet heart table filled with French delights.
Image Credit: Cat Hepple Photography
Or head to the luxury villa gardens of Villa Ephrussi de Rothschild which is situated in The Beverly Hills of The French Riviera. The Villa Ephrussi de Rothschild overlooks the Bay of Villefranche and the Bay of Beaulieu and is located just 10 kilometres from Nice and Monaco. The musical gardens will keep you mesmerised for hours, you can even enjoy a lovely afternoon break in their tea room which boasts an unrestricted view of the bay.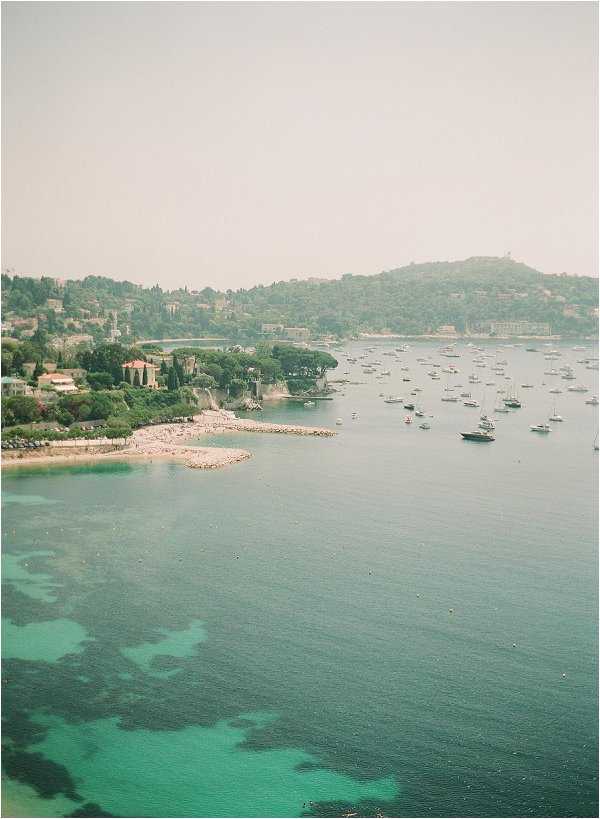 Image Credit: Greg Finck
Or perhaps you're both explorers so take to the cobbled streets of Antibes. The old town on the French Riviera gives everything you need for an incredibly romantic moment from quaint streets full of fragrant flowers to the beautiful beach in just a few steps.
Image Credit: Thomas Audiffren
Or discover the coastal town of Saint-Raphael a picturesque little town not too far from Saint Tropez. You'll fall in love with its stunning sandy beach and crystal clear waters which are just minutes away from the shops and hustle and bustle.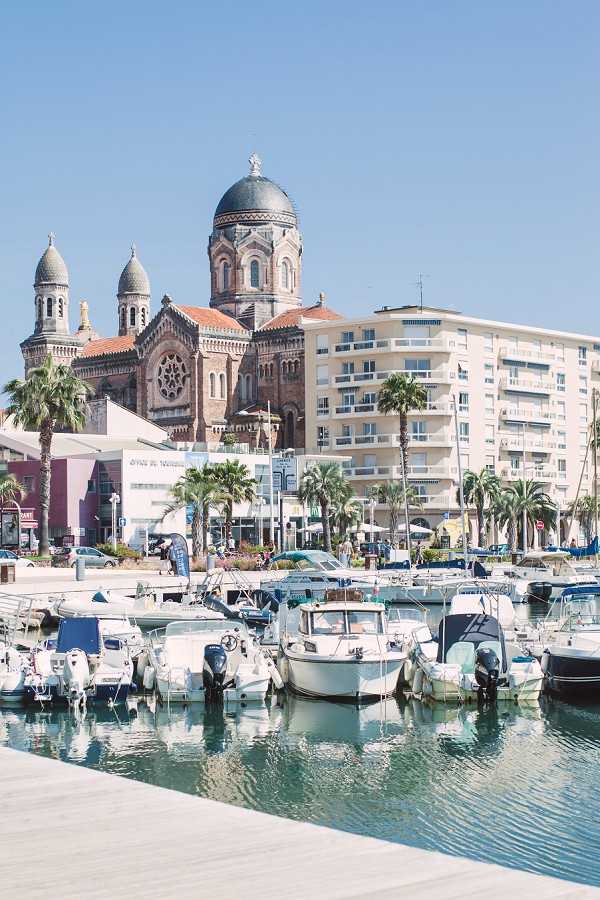 Image Credit: Sarah Christina Photography
We've saved the best till last for our best places to propose on French Riviera… Eze! There are many places which call themselves "the most romantic place in the world", but only one has spectacular panoramic views over the Mediterranean sea; Michelin star cuisine; ancient castles; luxury hotels; the all around glorious weather; the exotic gardens; the luxurious sent of jasmine and lavender everywhere, the mysterious windy sun-drenched stone streets; impressive military history (for the boys) and exquisite jewellery and art shopping opportunities (for the girls)…. and all of that in the space of little more than a postage stamp. Bienvenue à Eze.
Image Credit: Yana Photography
We hope you enjoyed our little road trip and have discovered the perfect spot for your proposal!
For even more inspiration check out this:
Related articles