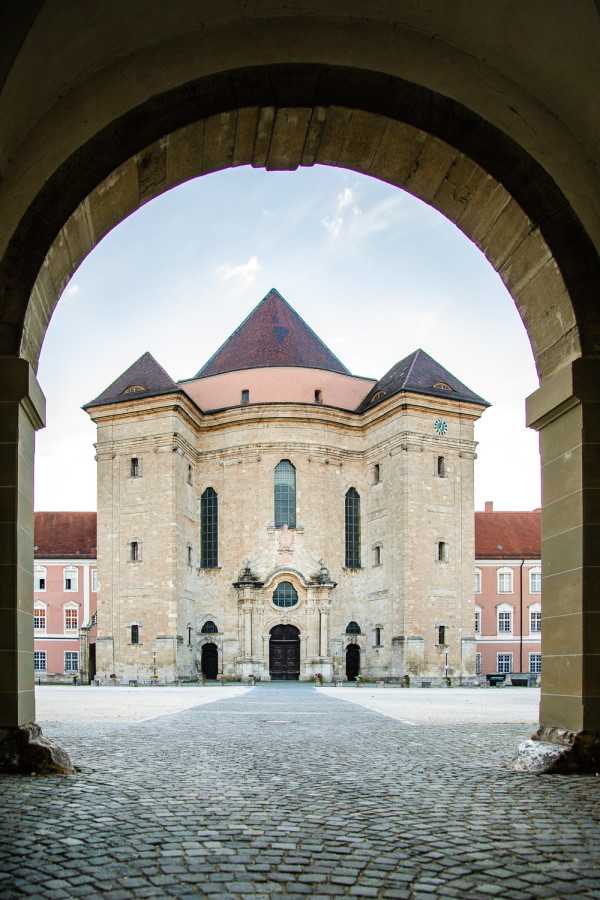 Today we bring you a Beauty and the Beast inspired wedding styled shoot. Although this shoot took place in Germany, it is fitting because Beauty and the Beast is originally a French fairy tale named "La Belle et la Bête". Disney even used Château de Chambord as the inspiration for the castle in the movie!
Photographer Kathy Baerg talks us through this stunning shoot set in a Baroque period library in Kloster Wiblingen, Germany…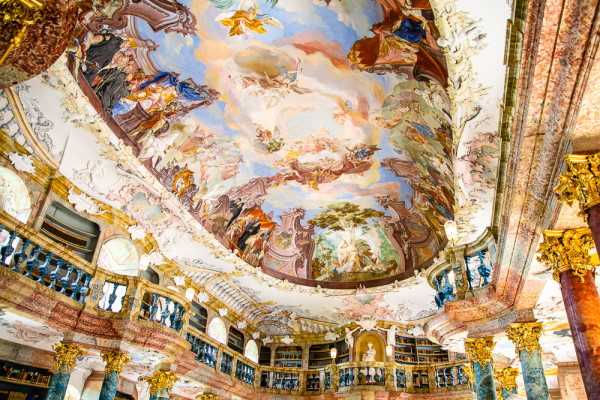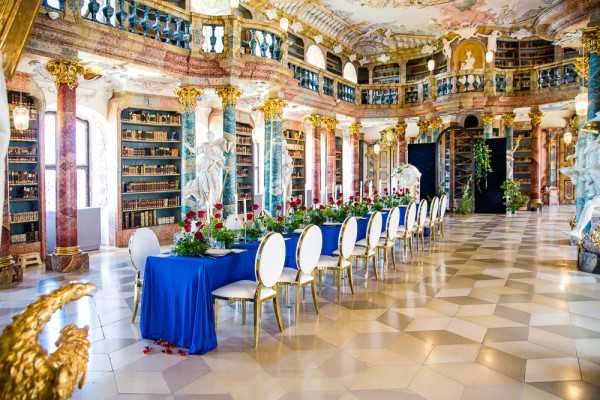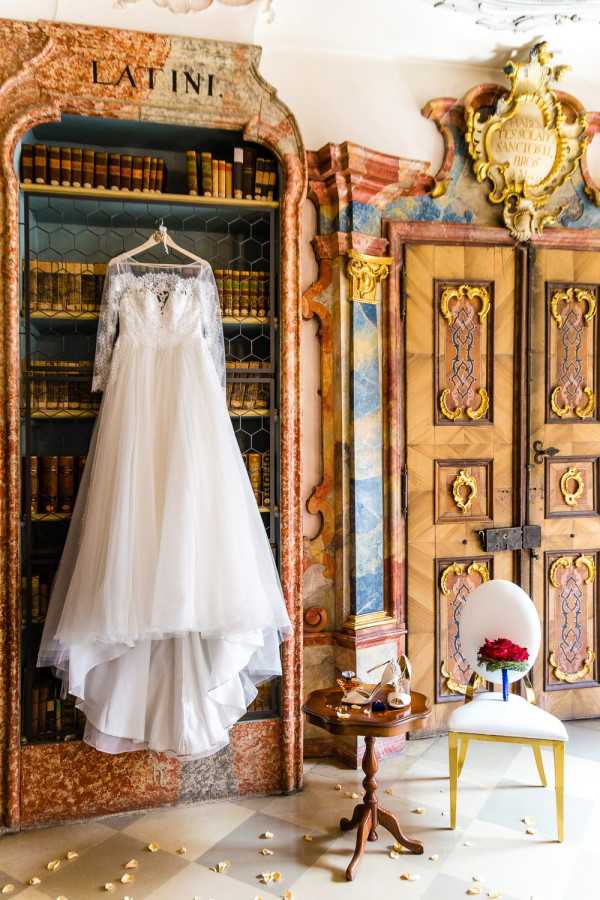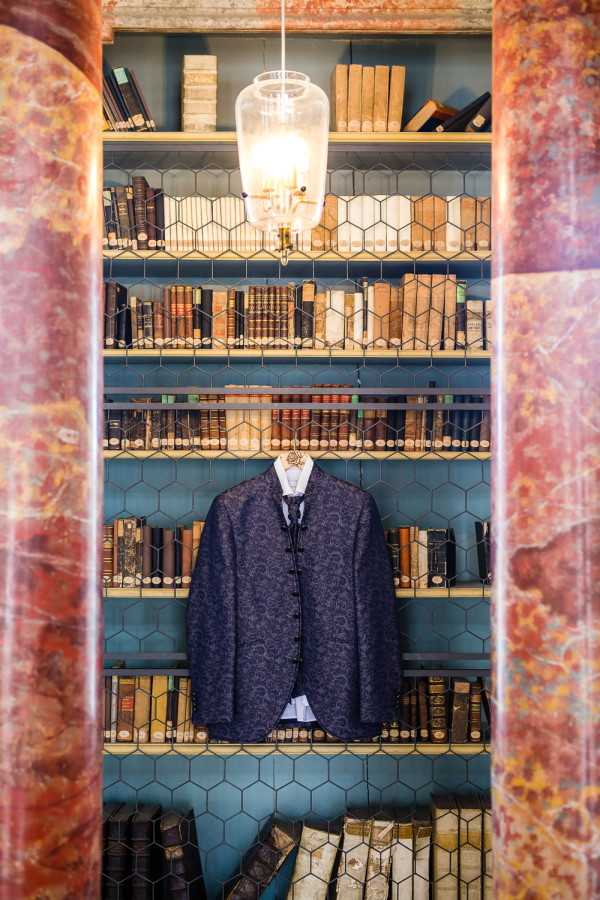 "As seen in the latest live action movie adaptation of Beauty and the Beast with Emma Watson, the castle is filled with luxury. Therefore, it was only fitting that our colour palette consisted of red, gold, royal blue, white and baroque elements. But there are a lot more elements in the movie we drew inspiration from while planning this shoot with our 18-headed team.
The first and most important element you think of when hearing about this luxury fairy tale is the red rose. It symbolizes the curse placed on Prince Adam (aka the Beast) by the mysterious Enchantress, but also Belle, who gets a red rose every year from her father as a birthday gift.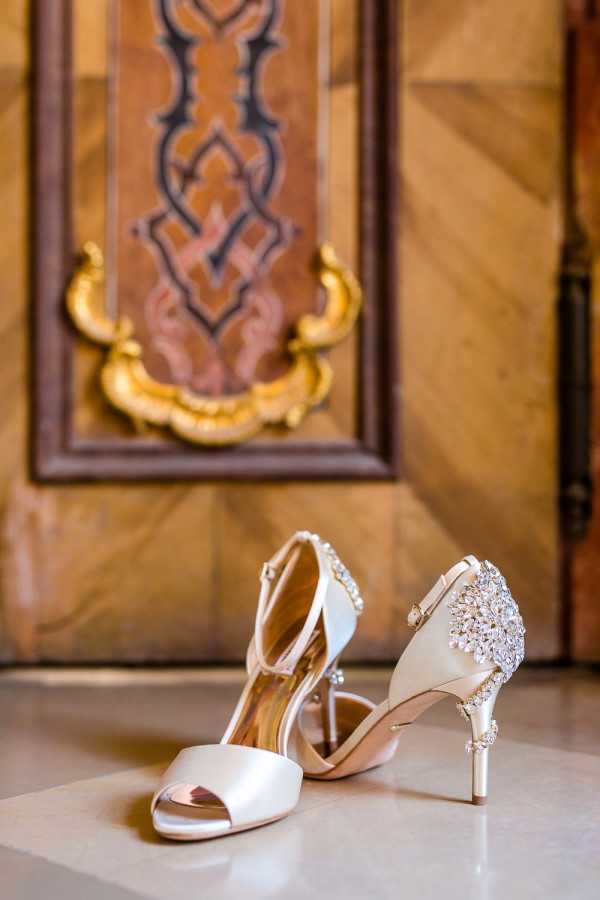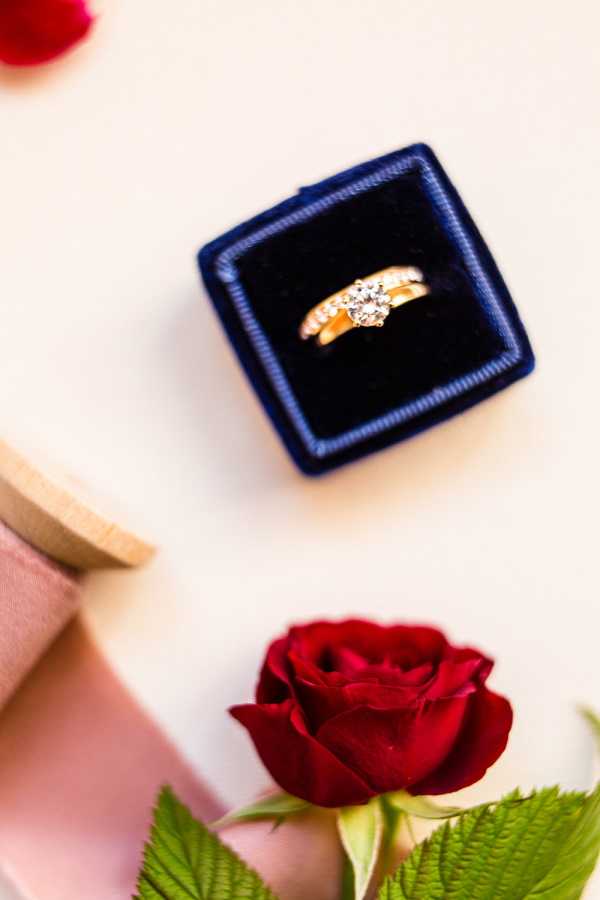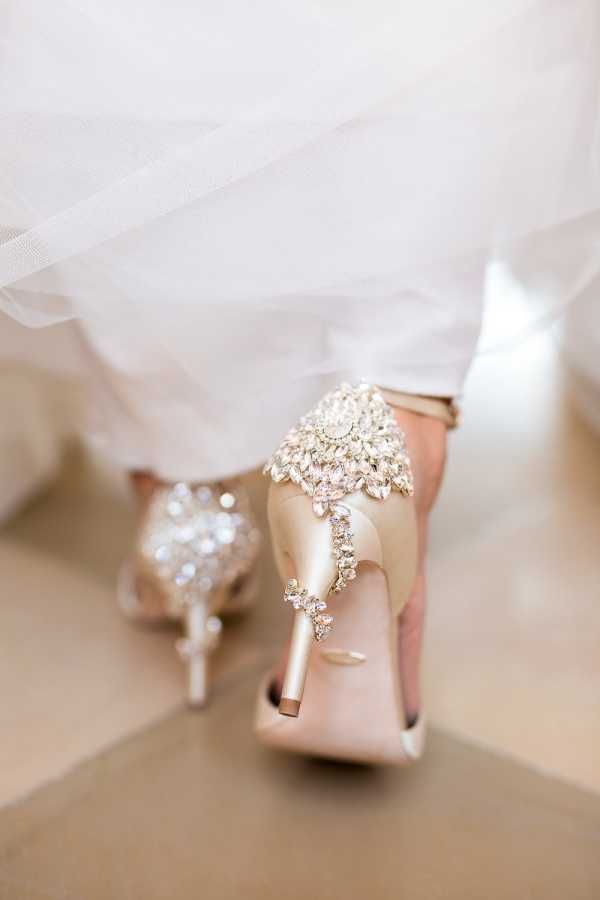 Our florist created a giant rose as her wedding bouquet out of lots of little roses. Prince Adam has some roses on his gown, too. Red roses are also draped on the little macarons and cookies, inside the artful wedding cake and on the table.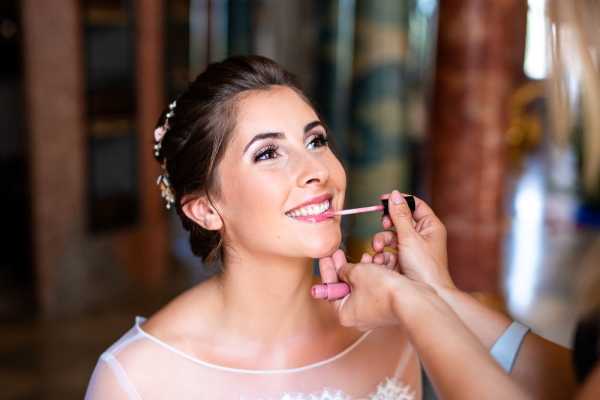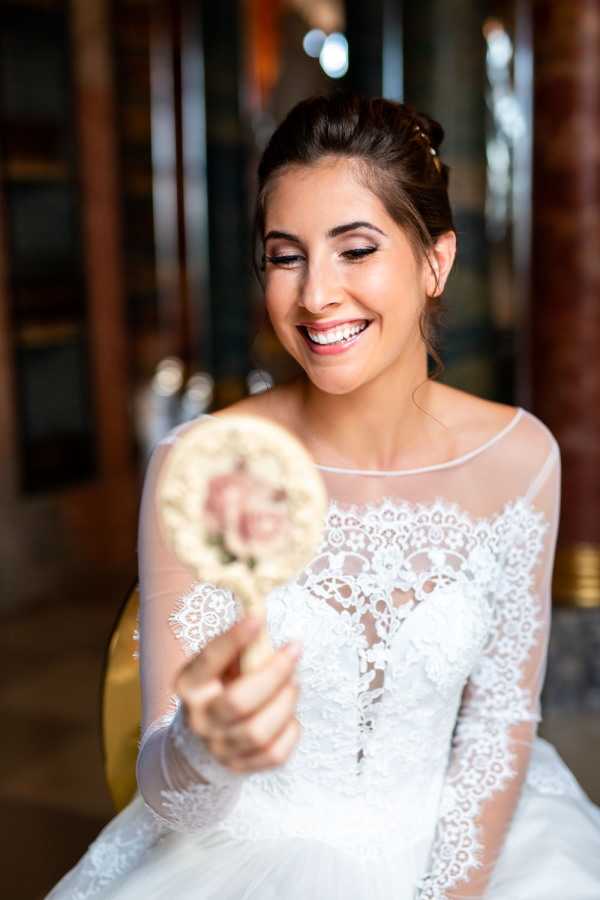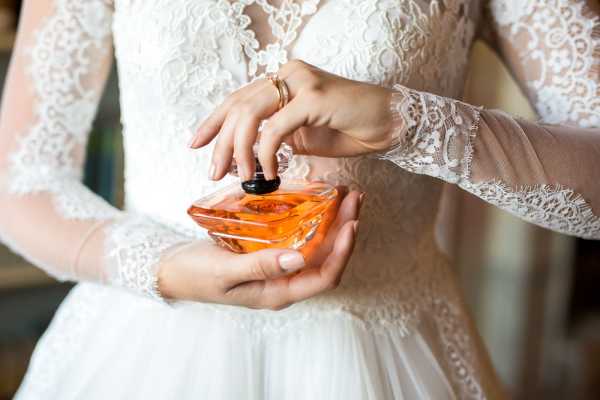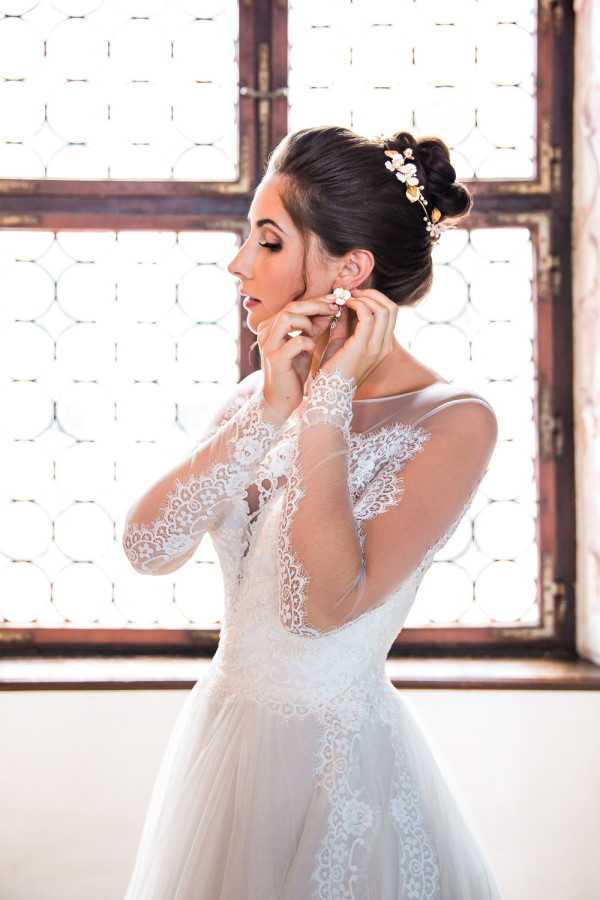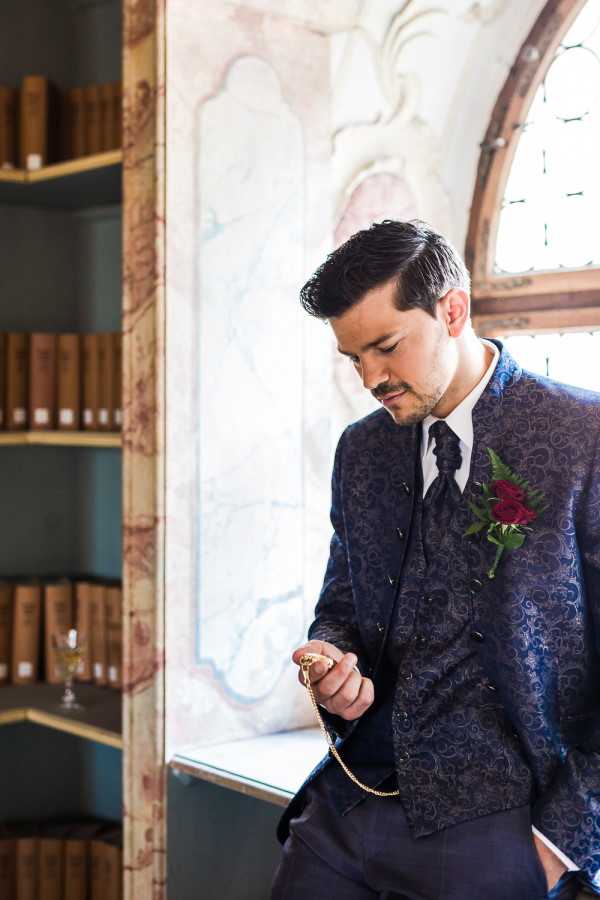 Another thing Belle is obsessed with is books! She and the Beast even loved reading books to each other in the movie and the Beast gifts her his great library – her eyes are filled with tears of joy. So we took portraits of our Belle, excited about her new books. And I would say: the beautiful library we shot at, is the perfect place for Belle to get married!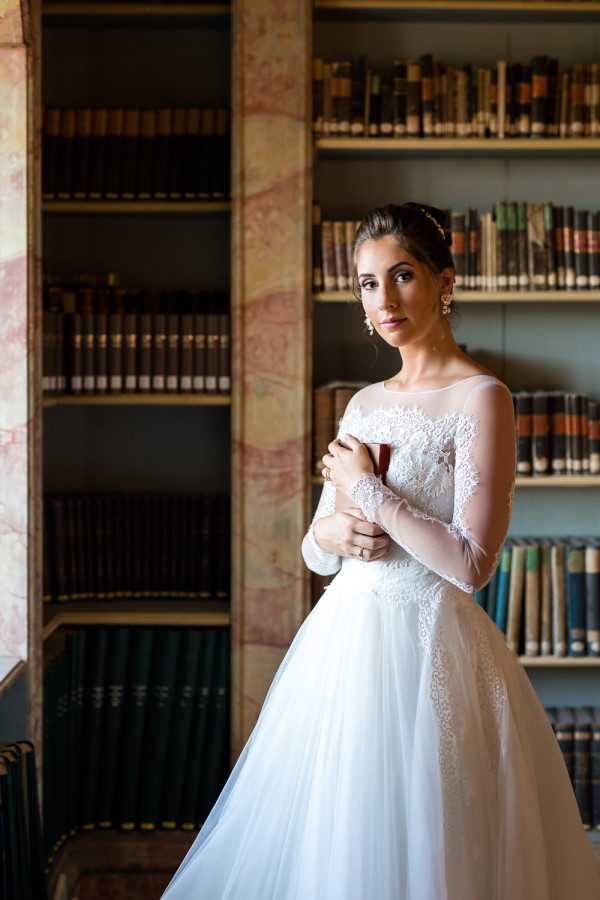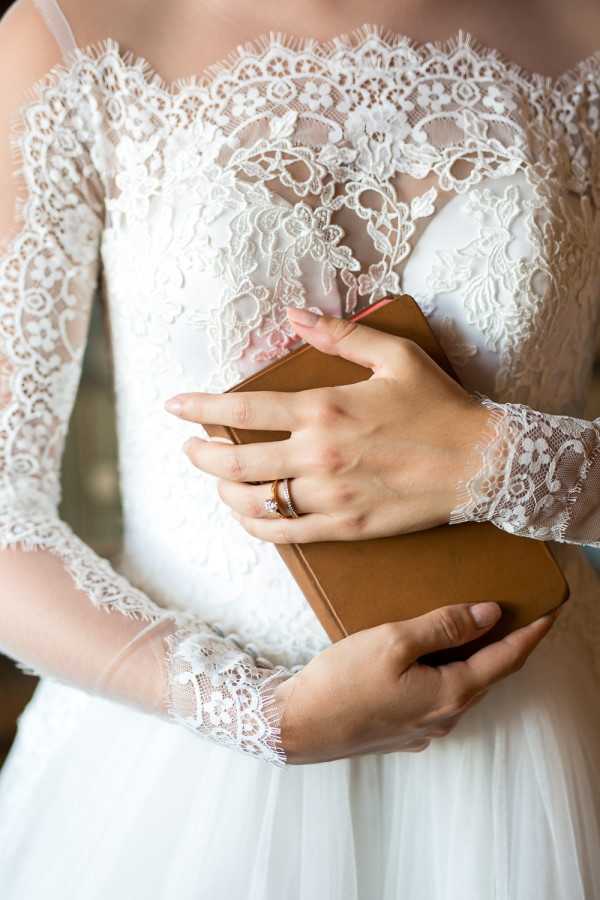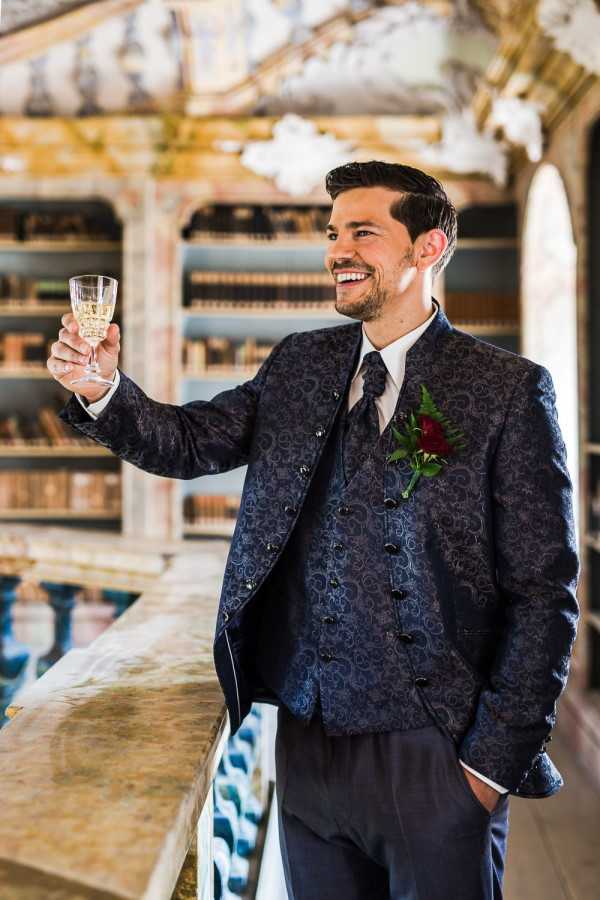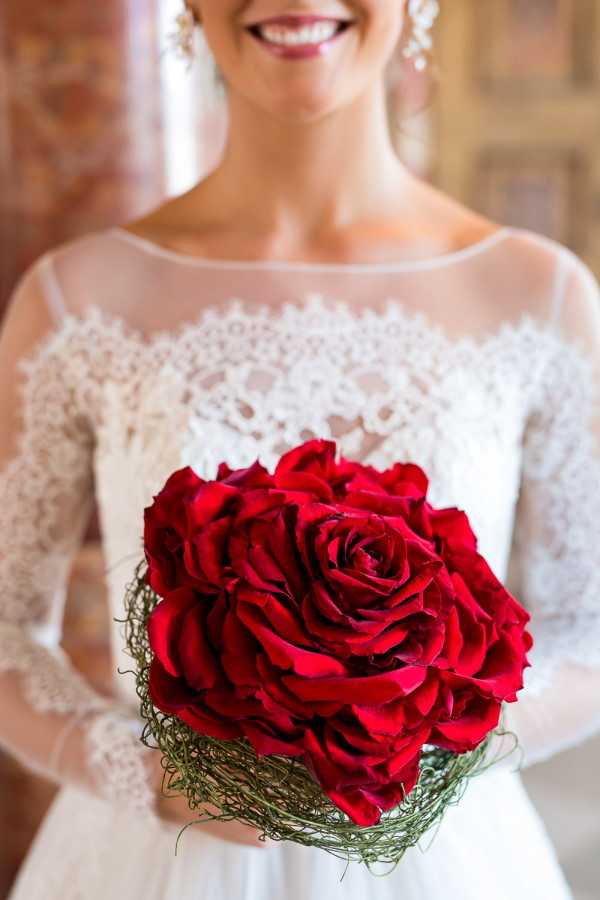 As the dishes built a cute relationship with Belle, we picked beautiful, floral ones and drew attention to them.
A key moment in the movie is when the two dance together for the first time and start to fall in love. We wanted to simulate that romantic dance. Prince Adam swirls Belle carefully around and presents his baroque gown which looks a lot like the one he wears during the dance in the movie.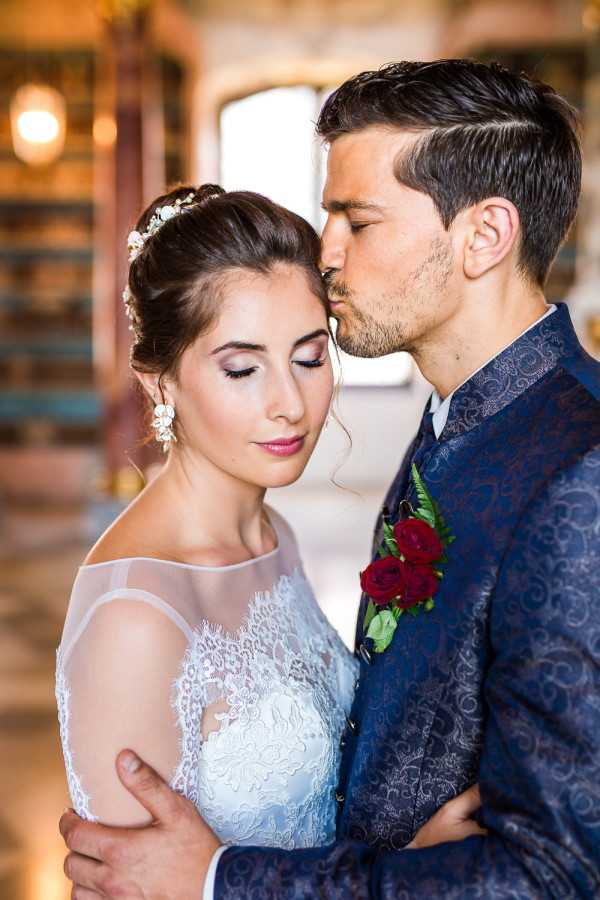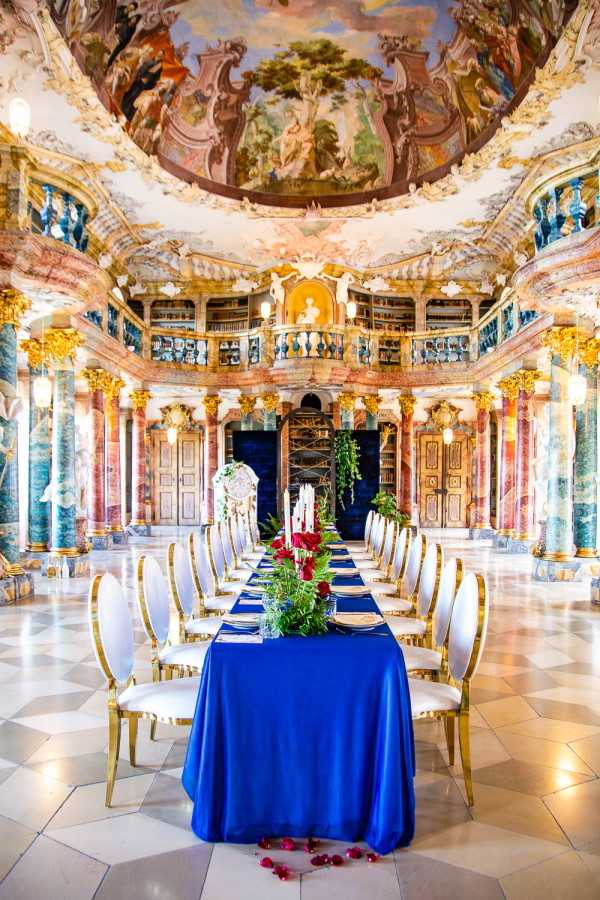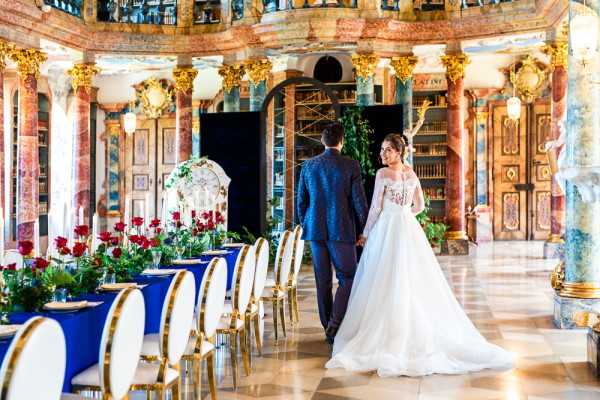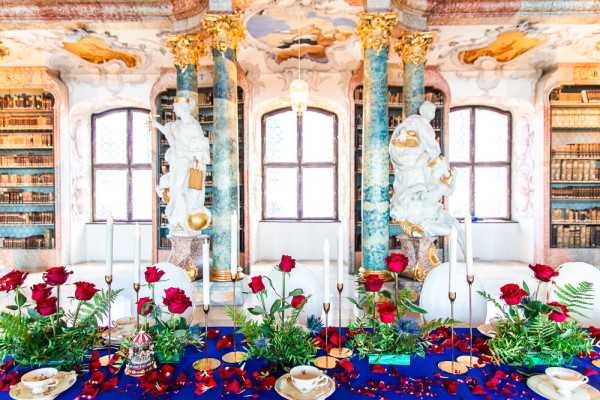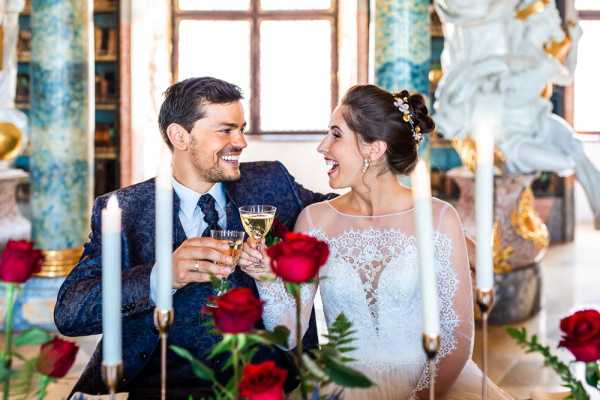 Most couples when getting married for the first time in their lives are overwhelmed with possibilities when trying to create a wedding that is individual and special. While planning their day, they draw on inspiration from all the elements they have seen at so many other weddings before – and automatically limit themselves to that. But it doesn't have to be this way!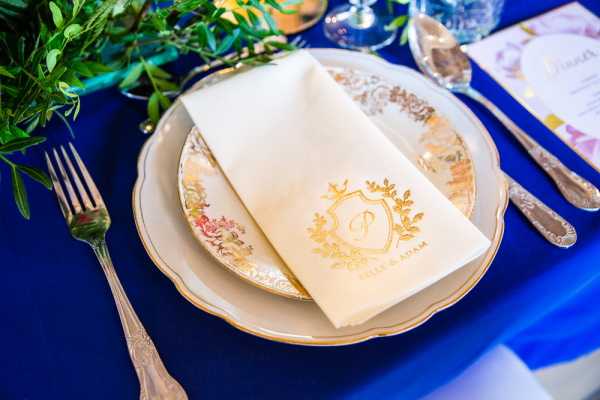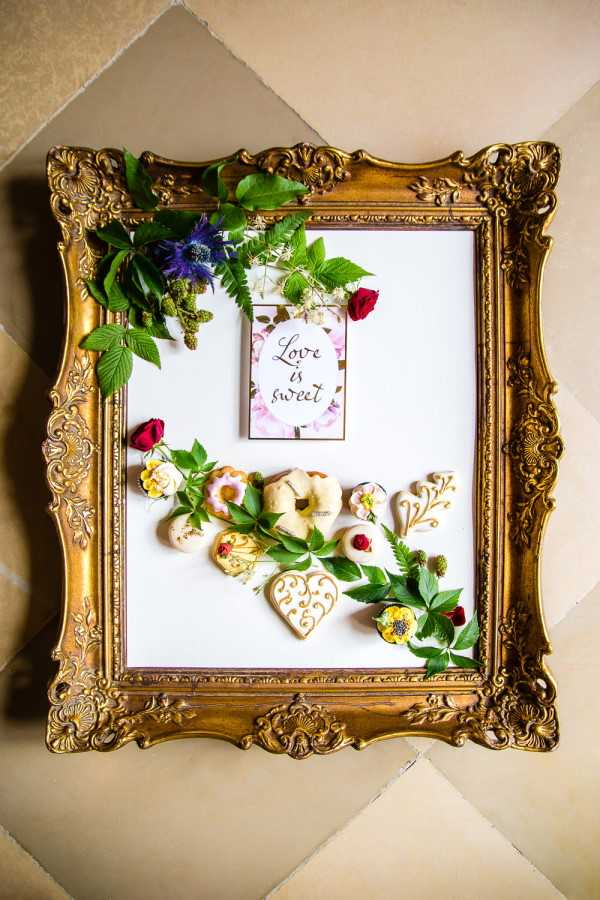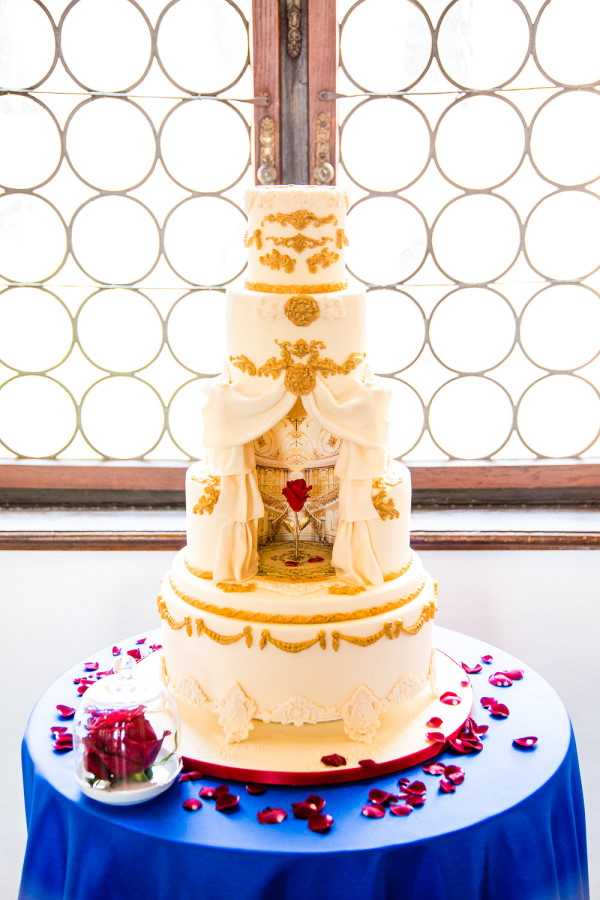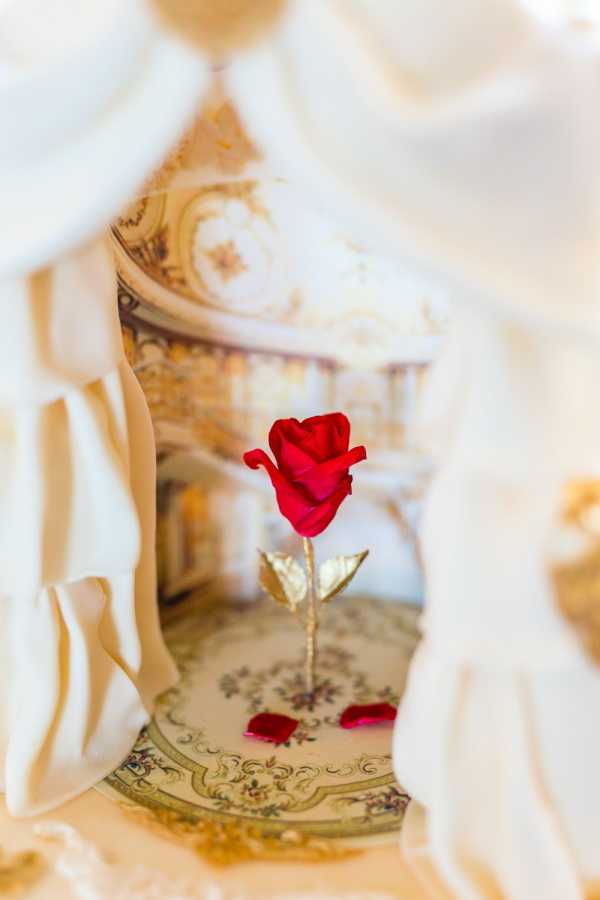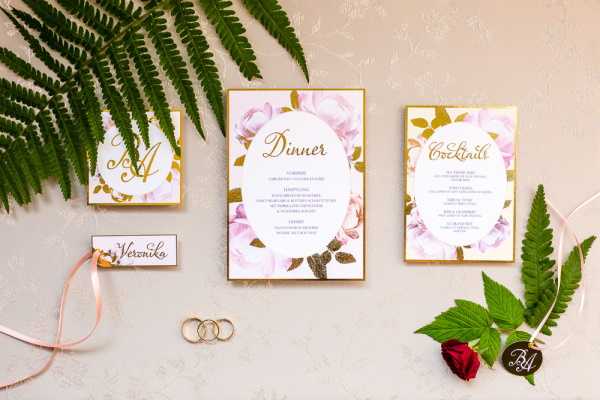 Your wedding day is allowed to be one of a kind! You can celebrate your unique day completely differently from your friends and families. Be brave and party hard. If your wedding day isn't the best occasion to have the party of your lives – what else will be?!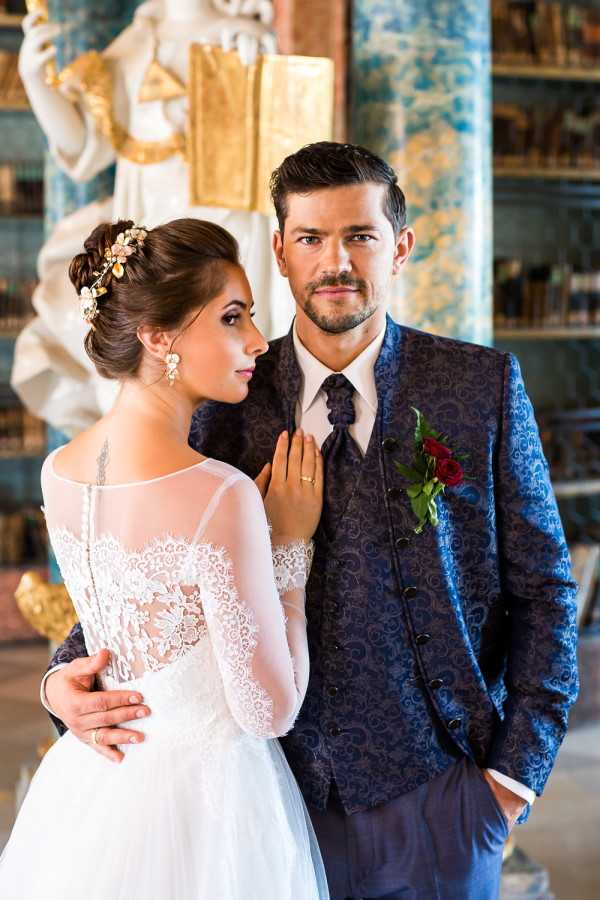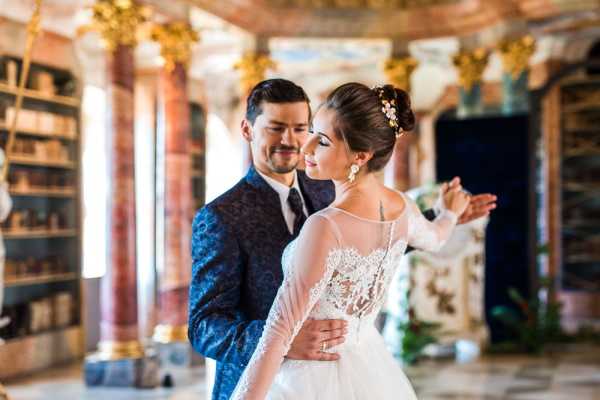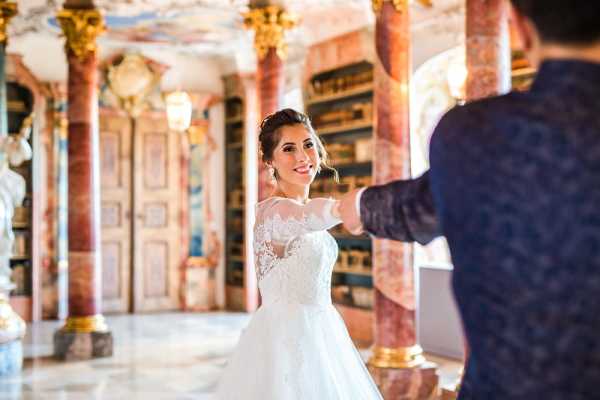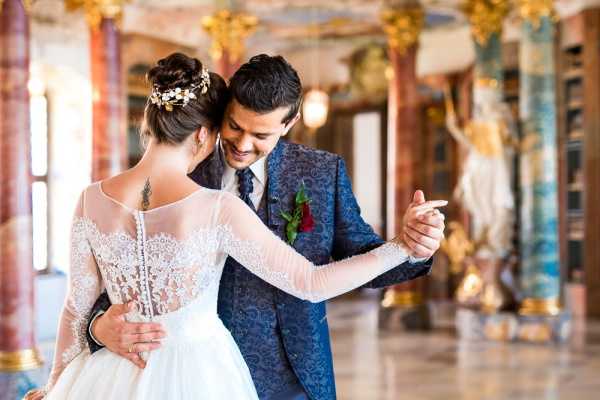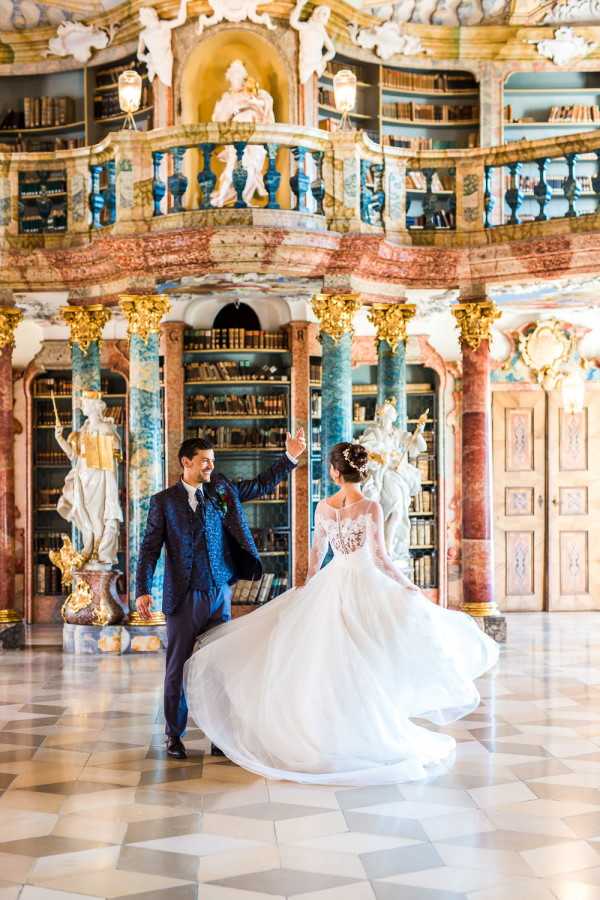 Your wedding motto doesn't even have to be subtle, no! It may stand out! There are so many wonderful couples who are also great Disney fans. With our inspirational Beauty and the Beast wedding shoot, we want to show you that even a fairy tale wedding can be designed in a modern, mature, classy and elegant way.
Be brave and let your personalities run wild while planning your fantastic wedding and turn this day into a memorable one for everyone!
Beauty and the Beast Wedding in Baroque Library Snapshot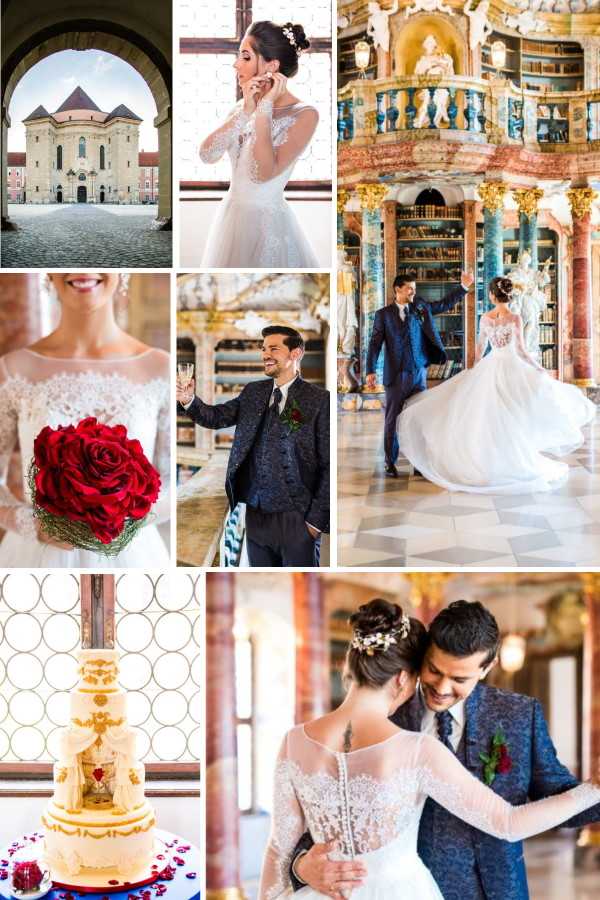 Beauty and the Beast Wedding in Baroque Library Vendors
Photographer Kathy Baerg Fotografie | Planner Veronique Luxury Wedding | Venue Kloster Wiblingen | Dress TIFFS Concept Store Bridal | Suit Hs Maßsachen | Florist KaLa Eventdesign | Wedding Cake CakeLove Irina Ibbe | Stationery Kleine Karte | HMUA Kris Bruno | Bridal Headpiece & Jewellery Biano | Rings Trauringschmiede Mainz | Cupcakes & Cookies Cupcakesundliebe | Donuts, Cakepops, Mini Cake Jasmins Happy Cakes | Tableware Tischleihendeckdich | Chairs Wedding & Event Design Studio | Personalised Napkins Decorpress Personalisiere | Model Annika Z. Modelling Agency S Models