It's the last day of 2015 and I'm am taking the opportunity to indulge in one of my latest obsessions that fits in with it being a day of celebration, bar carts for weddings!
As we continue on the renovation and redesign of our house, I have been asking myself the question to bar cart or to not bar cart in our new dining room.  As a styling item I just LOVE them, complete with retro tumblers for Mr Truloves much loved whisky and full of a variety of different liquors in pretty and interesting bottles.  As I type I think I am convincing myself even more!
But there is a fine line whether or a wedding or for interior design, between chic and stylish bar carts and those that just look naff.
So today I am sharing some of my favourite bar carts, that might give you some inspiration for your New Year celebrations tonight, your wedding or even for a new piece of stylish furniture for 2016.
But before I go, I wanted to say a heartfelt thank you for joining me and the FWS team during 2015.  It has been an amazing year…. but be sure to coming back in 2016, we have even more planned!
John Lewis £ 439.00
The gold frame to this simple bar cart, really will create a show stopping focus for any room or wedding decoration scheme.  Purchase here.
Nest Vintage Home via Etsy $225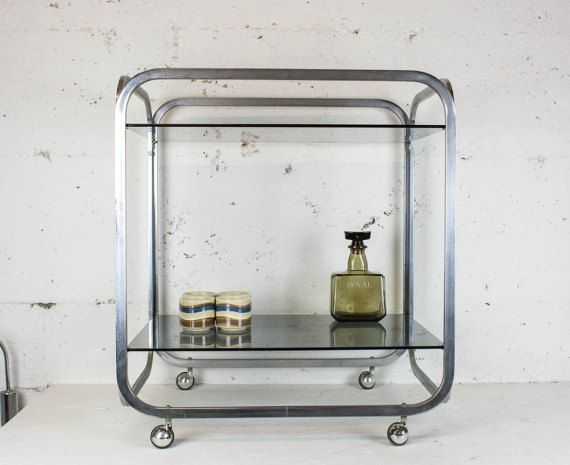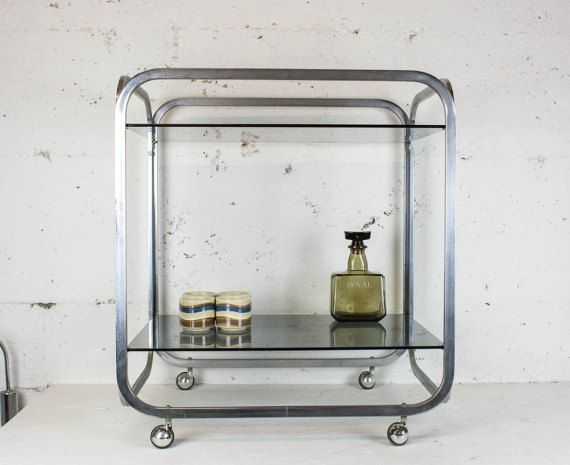 The geometric style of this bar cart is fabulous, a cross between a piece of furniture and a piece of art. Purchase here.
Gretade Parry Design via Etsy, $1,999
The coleman bar cart from Gretard Parry is less bling but more understated style, which would look great in a monochrome colour scheme. Purchase here.
MightyVintage via Etsy, $277.78
My retro meter is going nuts for this super cute and styling 60's bar cart that also features a chinese style pattern on the glass. Purchase here.
70's petite bar cart or side Table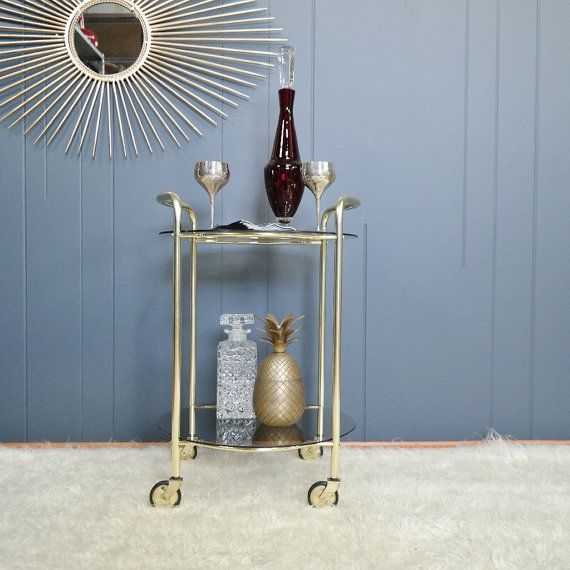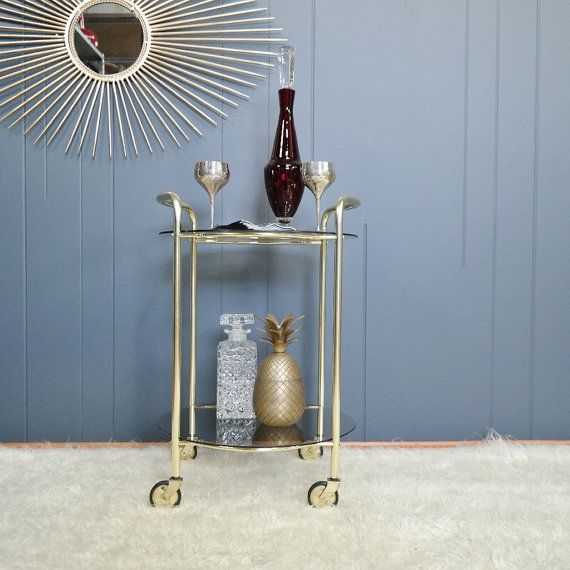 Great for smaller apartments or spaces, this round bar cart from Gold Label Vintage, adds a retro and luxury vibe to any space. Purchase here.
LUXE Palm Beach via Etsy, $450
Add a different colour into your wedding or interior style with this rose gold bar cart.  Purchase here.
Vintage Hollywood Glamour Bar Cart
Verona Vintage Home via Etsy, $399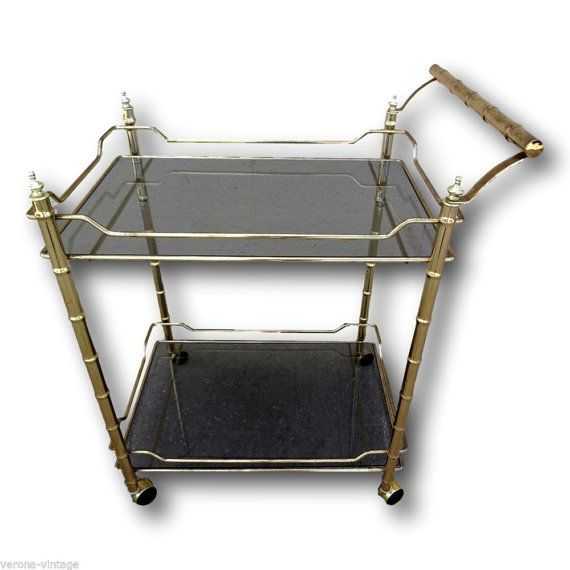 Embedded with hold school Hollywood glamour, this 70s bar cart is fit for champagne and cocktails to lavishly cater to your guests. Purchase here.
Lucky Home Finds via Etsy, $425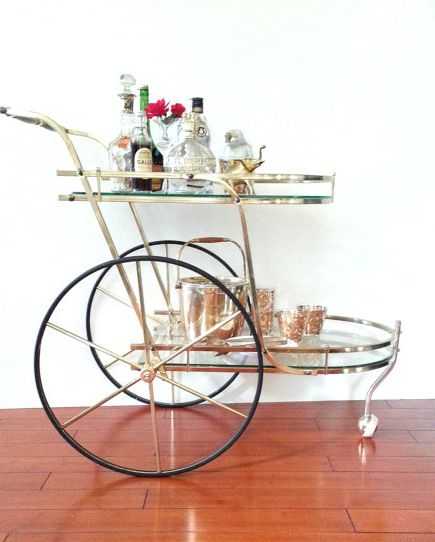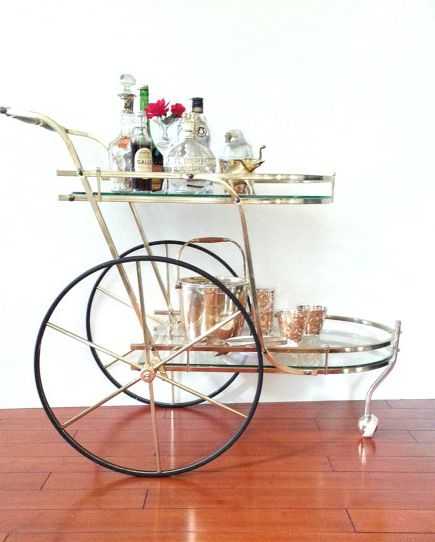 Oh my, the gold tiers and those wheels! I think that I am in love with this mid century bar cart, but you need a lot of space to show this cart in the correct setting. Purchase here.
Spilled Milk, $247.50
Retro delight in my last cocktail rather than bar cart, and I am thinking this would be a perfect addition to my office. Purchase here.