So many brides and grooms choose to marry in the Pyrenees because of the stunning mountains, quiet locations, and there is no shortage of venues with views! The ideas are limitless in this region. Say I do by the lake or in a national park. Dance the night away in an abbey in a large countryside field or by a pool surrounded by castle ruins. Those are just some ideas to start – We choose the top 10 wedding venues in Midi Pyrenees that we know you will love! Take a peek…
Domaine Michaud is nestled in 90 hectares of breath-taking countryside. This unique space has a stunning panoramic view that runs from Carcassonne, the Corbière, and to the Pyrenees.
Chateau De Puissentut is situated in the heart of the Gers in South-West France. It has been beautifully restored but still reflects the medieval château that oozes charm and comfort. 
Domaine du Beyssac is a village property located in sunny South West France. The old abbey is on the grounds of a gorgeous and rustic French Chateau that is hidden at the end of a tree-lined lane.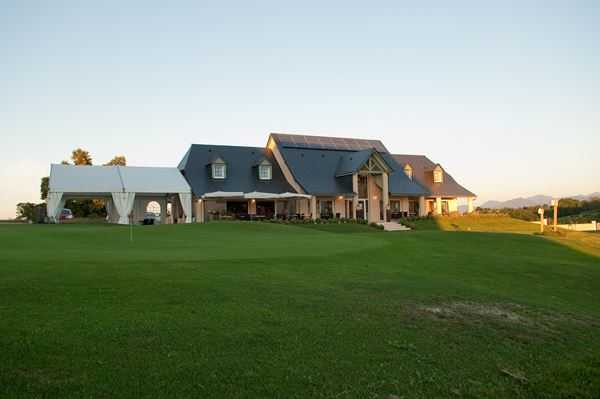 Domaine du Golf Country Club de Bigorre is located on a golf course with plenty of space and a spectacularly groomed landscape. The estate is facing the Pic du Midi de Bigorre and the Pyrenees mountain range which offers beautiful views in every season.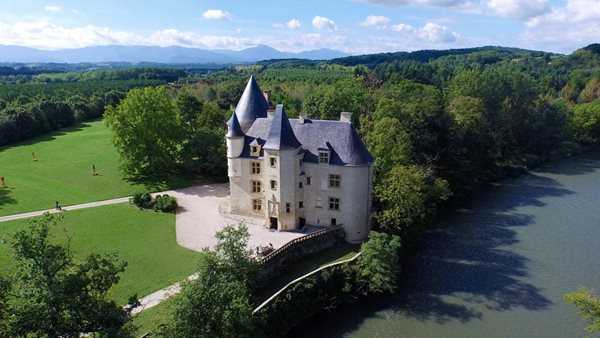 Chateau de Saint Martory is a 16th-century chateau surrounded by beautiful 19th-century farms. The Garonne river borders the 40-hectare property and is wonderfully located only 40 minutes south of Toulouse.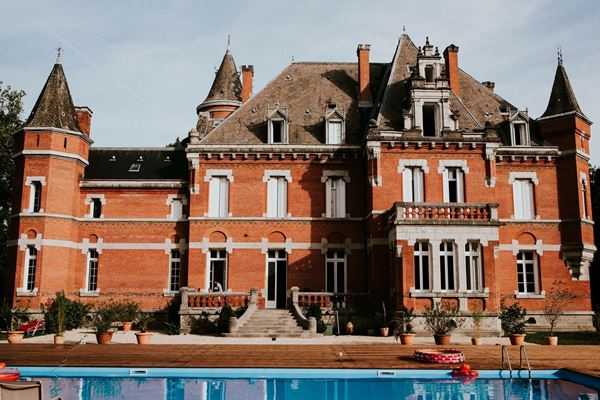 Chateau St Michel is located in extensive 100-hectare grounds, and with its own large private pool and ancient woodland, this 19th-century historic gem is available solely for rental in its entirety.  Complete privacy from the outside world is available.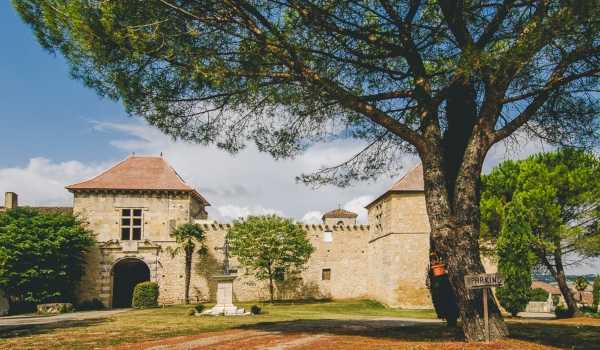 Castelnau des Fieumarcon is a fortified 13th-century stronghold renovated delicately over 25 years and restored to this masterpiece – here history is still in the making. It is quietly located in the heart of Gascony in the countryside. 
Chateau Lartigolle has a rustic exterior, beautiful grounds and chic interiors fitted with so much style. This venue is actually one of two properties on this beautifully renovated 18th-century estate set in the stunning Gascon landscape of South West France.
Domaine de Bordebasse is a lovely gem located 15 minutes from Toulouse. This authentic farmhouse on more than 3 hectares with amenities like an infinity swimming pool and terrace for the beautiful sunshine of the mornings. 
We cannot end our listing of memorable wedding venues in Midi Pyrenees without mentioning Grottes de Betharram. This venue is ideally located on the banks of the famous Gave de Pau river very near the incredible cavneeses. The rooms have a magnificent panoramic terrace overlooking the valley with an unobstructed view of the forest and the exit of the Betharram Caves.
Looking to get married in the mountains? We want to hear all about your plans! Leave us a comment below to learn more about wedding venues in Midi Pyrenees and connect with your international team of vendors!