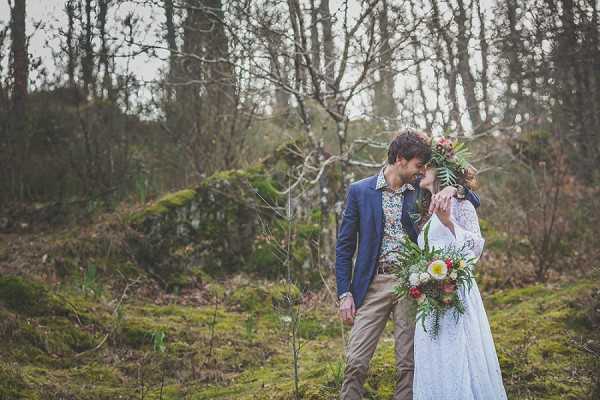 Happy Tuesday lovelies, how is 2017 going so far? We certainly can't hide our excitement here at FWS, for an epic year ahead. Today's woodland inspired wedding styled shoot promises to keep us in a gorgeous winter spirit this January.
This woodsy affair includes a beautiful selection of rustic florals by L'Entre Pôt, Artisan fleurist including a winter inspired flower crown and bouquet perfectly complimenting the two gowns wore by our gorgeous bride. We just love the story behind one of these dresses… it just shows heirlooms really are so very special.
I'll hand you over to Ils & Elles Photographie who will walk us through this whimsical woodland styled shoot…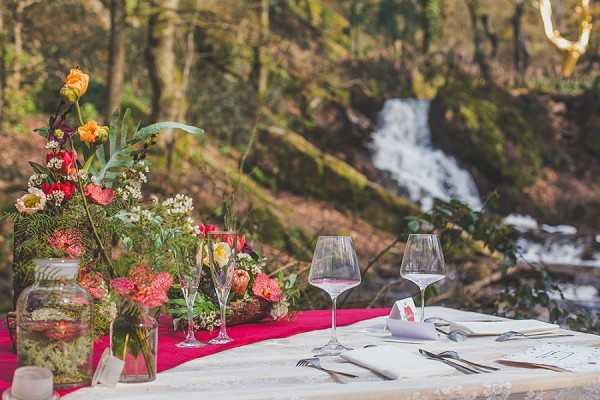 "It all started with the discovery of a beautiful place, in the forest of Brocéliande, the Mirror Fairy. I am lucky to live 20 minutes from Brocéliande and I love to walk and discover these natural treasures. The beauty of this place, the magic that emerges, I wanted to make a styled shoot there."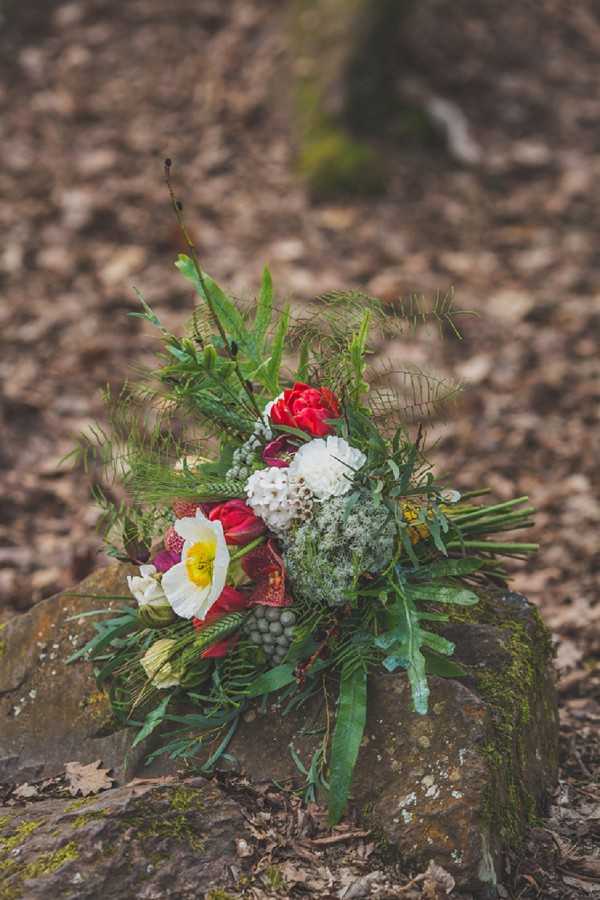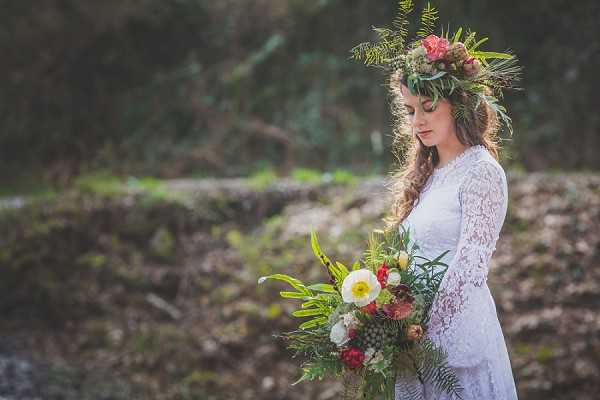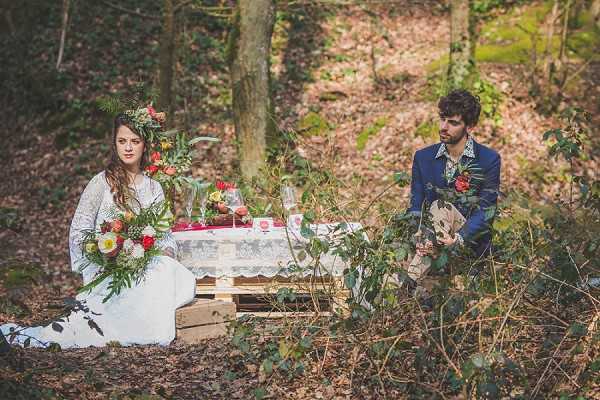 "Thus I have assembled a great team of great creators of the Rennes region. I wanted to work with two different outfits. The first dress is a bit special. This is the dress that was my mothers on her wedding day (40 years ago) which my grandmother created for her. I love this timeless cut. This shoot gave it a second life, which I liked above all. The second dress was created by the expert hands of Violaine, L'Atelier Etre Soie Même."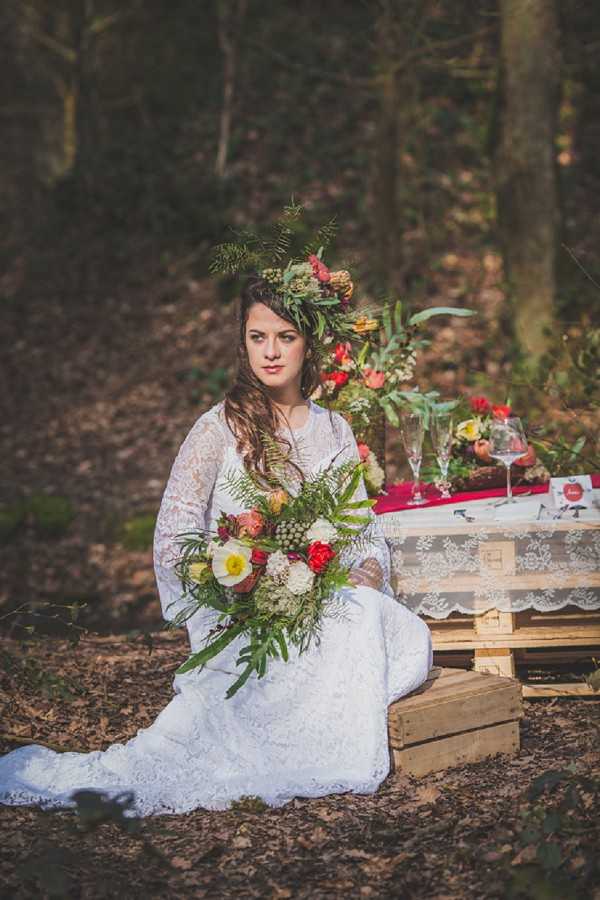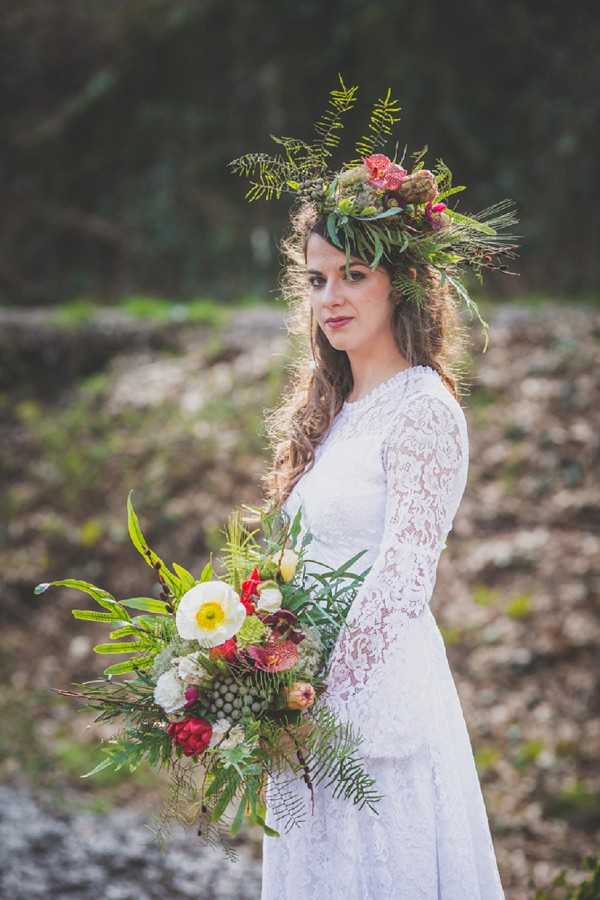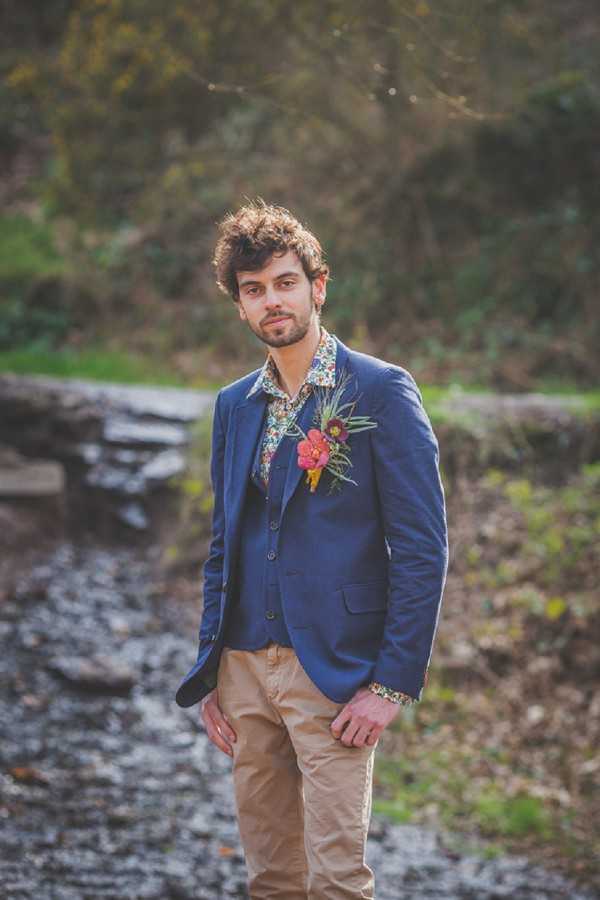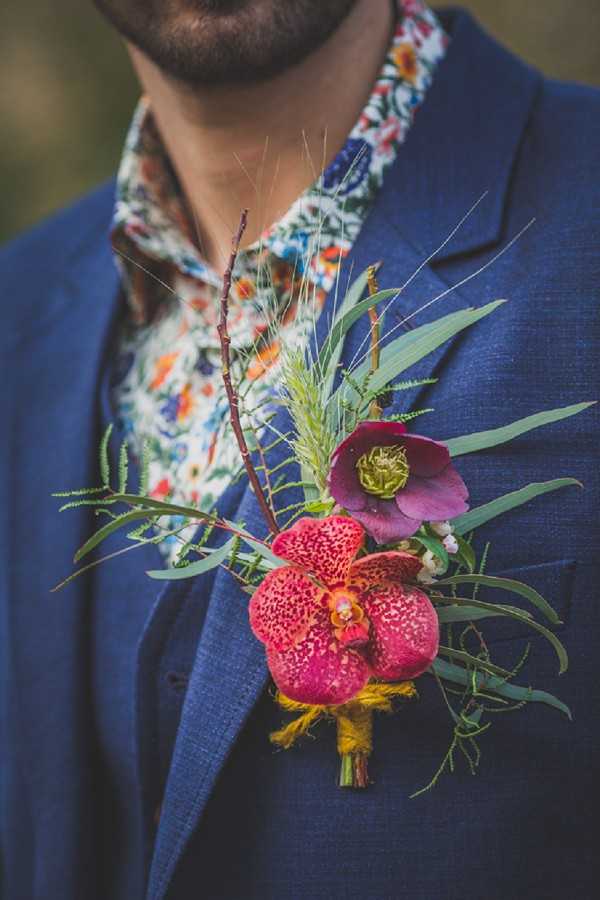 "Two dresses, two styles but a unit in the shooting, the magic spirit of Brocéliande. Quentin went into the hands of one of the best barbers in Rennes, JBS' Barber Shop and wore two outfits Flâneurs shop in Rennes. Anaïs hair and makeup was done by La Suite 15, Coiffure et Spa, in Rennes. This is a great partnership that I develop with them for almost 1 and a half years. Maud, the agency Label'Emotion, has designed the decor of red lines, golden, white, green."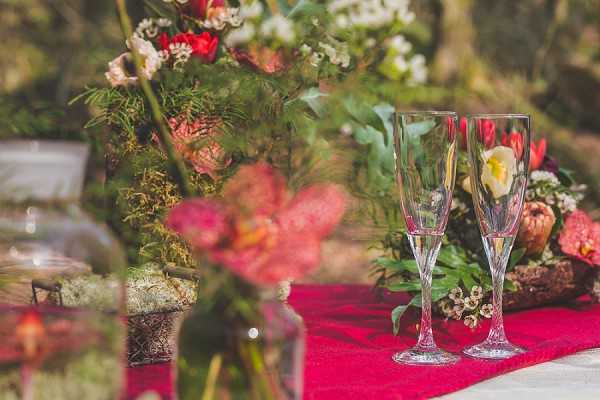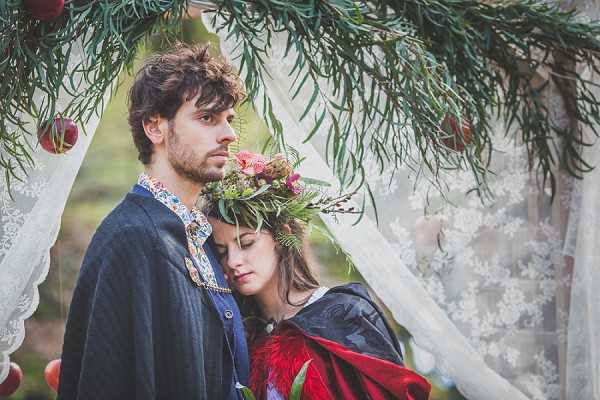 "Apples, a small nod to Snow White. The spirit of the tales was also with us. Maddy and Florian, the team of florists L'Entre Pôt have made very original floral creations with uncommon flowers. That's what I love about them!"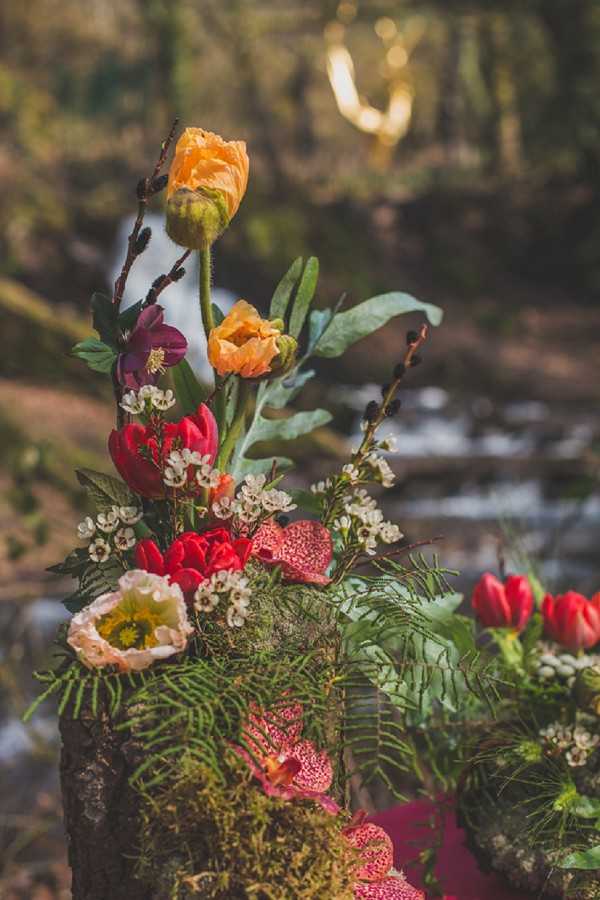 "Camille, creator of Lola Framboise, Bijoux, intervened with a head jewel and a pair of earrings made with his own hands."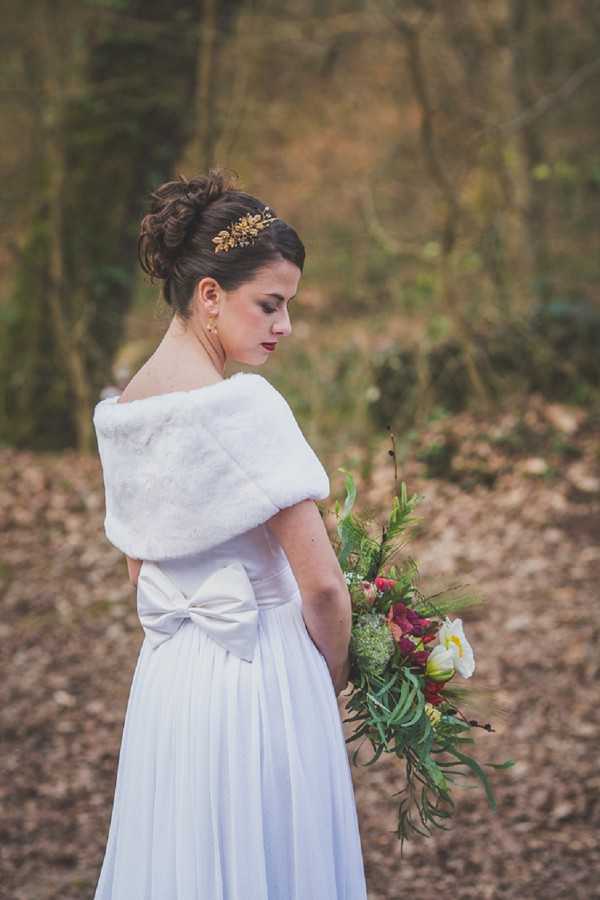 "I was also accompanied by Freddy Bossé video. This is very important I think to associate photo and video. The two are complementary and Freddy's work is beautiful. Despite the cold it was very present, we could enjoy a beautiful winter light, bare trees as I love them and two beautiful lovers. For it is important to say, but Anaïs and Quentin are together in real life. This allowed me to achieve authenticity in this shoot. They were accomplices, they had fun and made it a wonderful time."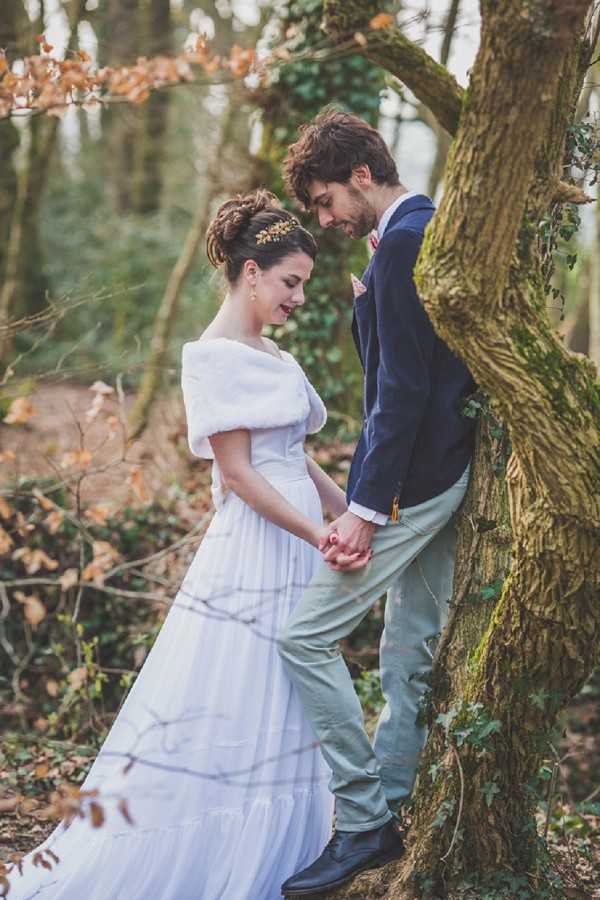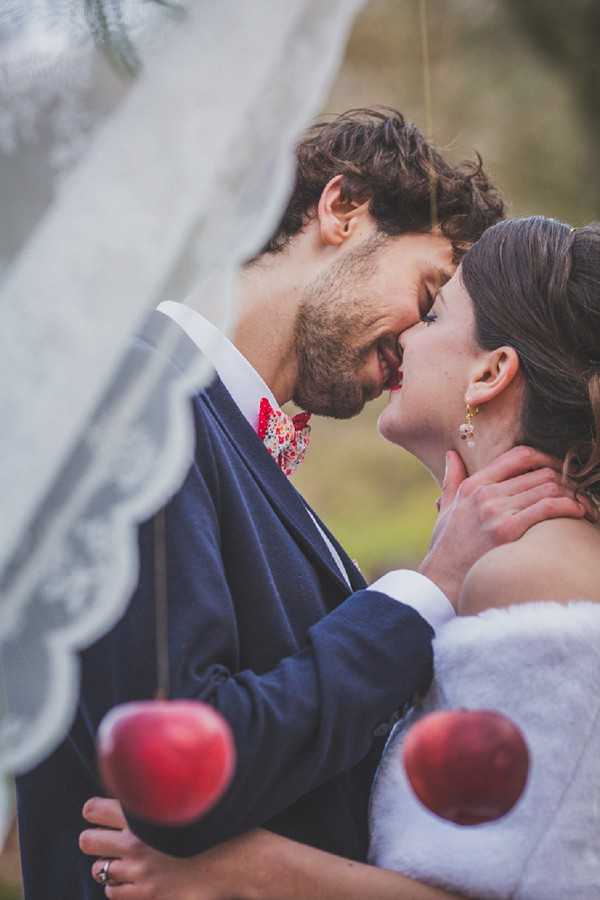 There is something to be said about winter weddings, they feel extra romantic some how, speaking of winter woodland inspiration have you seen our gorgeous woodsy winter wonderland engagement session?
Woodland Inspired Wedding Styled Shoot Snapshot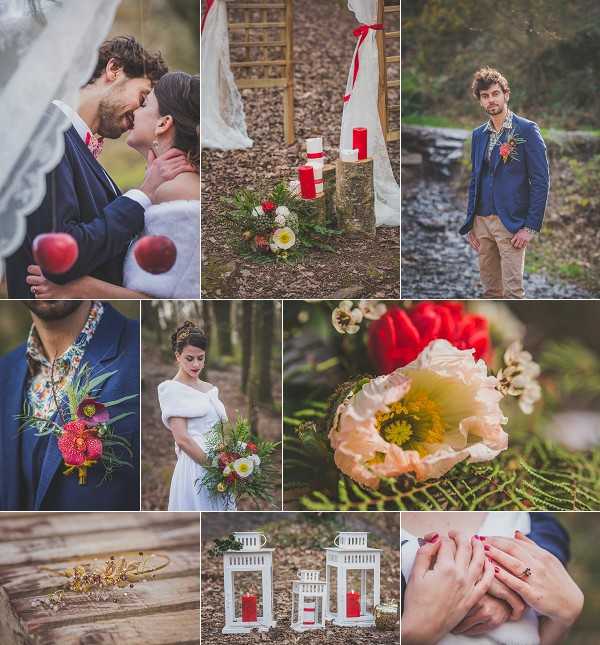 Wedding Vendors
Photographer: Ils & Elles Photographie | Videographer: Freddy Bossé | Decoration: Label'Emotion – Wedding Planner Bretagne | Florist: L'Entre Pôt, Artisan fleurist | Hair and Make Up: La Suite 15, Coiffure et Spa | Wedding Dress: L'Atelier Etre Soie Même | Accessories: La boutique Flâneurs | Hair: JBS' Barber Shop | Accessories: Lola Framboise, Bijoux | Accessories: Lola Framboise, Bijoux
Save
Save