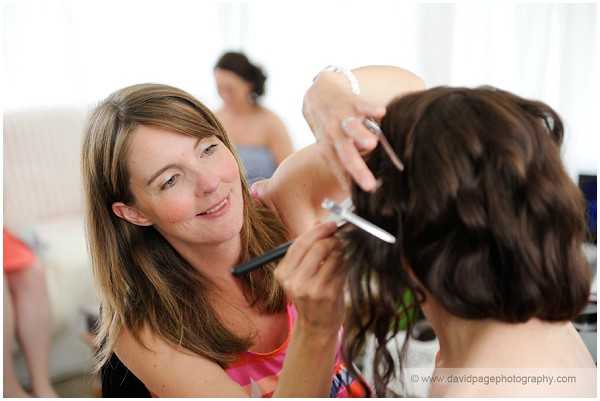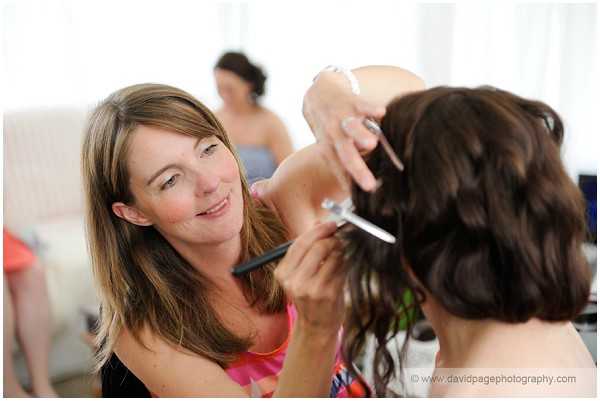 With only 12 more sleeps until Christmas, we're looking to inject a little extra pizzazz to these festive times with a sprinkle of Winter Wedding Sparkle.
To help you with your wedding over the Christmas period, we have resident Hair and Make up expert Carey Hawkins who is going to give you tips and tricks galore for your Christmas bridal make up needs.
Over to Carey…
When everyone pictures a wedding day they think of blue skies, warm winds and sunshine. Especially here in France.  But what about the beauty and magic of a winter wedding? Think log fires, deep red and vibrant green colours and a touch of sparkle.  This opens a whole new palette of colours for a make up artist but creates challenges from the environment on your chosen hair and make up look.
Here are my top five tips to sparkle in your Wedding wonderland….
Protect your skin – Update your skincare for a planned Winter wedding.  This does not mean slapping on heavy duty moisturisers but protecting and nourishing the skin using serums and facial oils creating the perfect canvas for your make up. Avoid wash off cleansers and switch to a balm/cream. Increase cell turnover with gentle exfoliation and 'glycolic' based toners.
I love a Rosehip Oil for regenerating and helping parched skin – even good for oily skins too! Be patient with any changes – it takes up to month for the skin to adapt.  Don't forget to keep those lips moisturised too!
Light – you will probably be indoors more for a Winter event and this will have a big affect on how your make up looks for your photos.  At your make up trial ensure you take some shots with a flash on to see what this does to your make up.  Then do the same in the daylight – with and without flash.  If you have any areas that either look 'flat' or you get a bright 'bounce back' of light, you can change the formulations.
Hair – Take care of your locks with weekly deep conditioning treatments at home in the run up to the wedding to keep frizz at bay.  Don't wash your hair (however tempting!) on the morning of the wedding and the natural oils will help to keep frizziness in check. Think about the impact of the elements on your hairstyle. You don't want pictures of your veil and hair stuck to your face.  It is likely to be damper and windier so classic 'up' styles will keep the hair looking good all day.  Don't forget an umbrella just in case!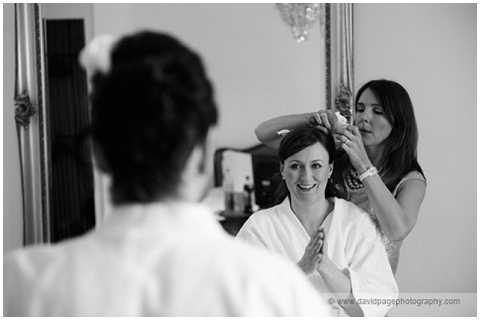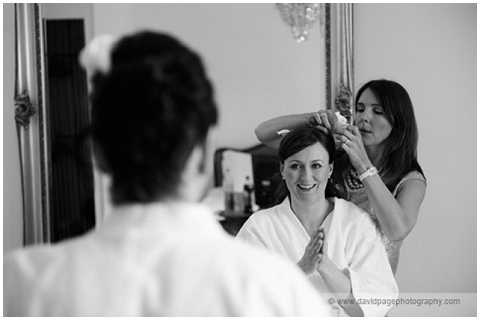 Sparkle – we all need a bit of sparkle in our lives and what better occasion than a wedding.  Bring the magic of a Winter wedding into your make up.  Think less sparkle (twinkle) and more 'glow'. Use a good powder or liquid based highlighter at the end of your make up on areas that natural catch the light.  Tops of cheekbones, bridge of nose, central forehead and the cupids bow. Don't forget the décolletage and shoulders if there are exposed.  Remember this should be subtle and less is more!
Well Being – the most important thing forgotten by Brides in the run up to their wedding is to 'look after you.' The stress together with plummeting temperatures can greatly affect the immune system and no one wants a red nose on their wedding day! Fresh air, exercise, relaxation, healthy eating and lots of water (or warming herbal teas) will keep you in tip top condition with a natural glow from the inside.
Carey Hawkins is an experienced freelance make up artist and hairstylist specialising in Weddings, based in France. She is a regular contributor to FWS. For more information visit: www.careyhawkinsmakeup.com