Happy Christmas week!  We are turning our attention today to beautiful winter weddings in France and with the assistance of Lisa Gatenby of French Flower Style, discussing winter wedding flowers.  When you think of a french wedding it is natural to imagine a hot and sultry day at a vineyard in Provence or an outdoor ceremony in the grounds of a magnificent Chateau in the Dordogne, but actually France is also an amazing winter wedding destination.
However when it comes to planning a winter wedding, especially the flowers for a winter wedding, there are certain factors that you need to take into account.
Lisa talks us through winter weddings and wedding flowers: "I always think that there is something magical about the winter it's a season which lends itself to romantic candlelight and warm and glowing florals, a time of celebration and family …….a perfect time for a wedding in France. 
It's such a shame that so many Brides miss out on the vast array of beautiful flowers available in France during the winter months . It is the season that provides some of my most favourite flowers and colours, I adore the rich jewel colors of the season, rich ambers, burgundy and deep purple with a touch of metallic copper and gold for good measure.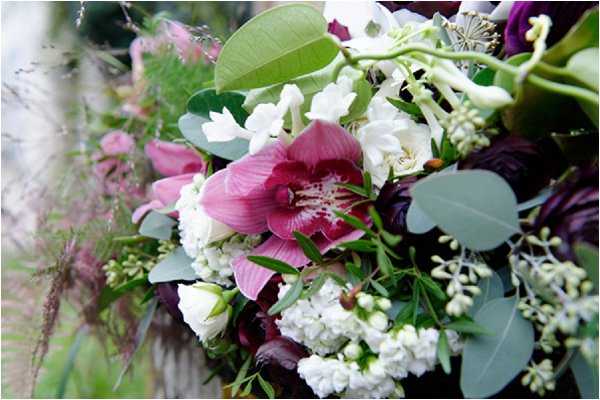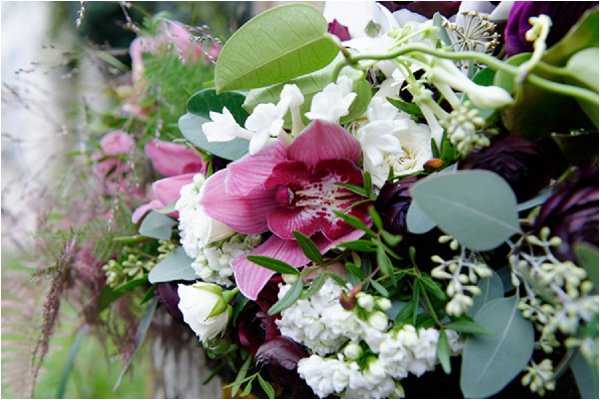 Amaryllis is a fabulous winter flower most commonly recognised in reds and white but newer varieties are constantly becoming available in other shades, one of my favourites being the beautiful peachy "Rilona"  . The Amaryllis is a fabulous all round flower which looks amazing mixed in amongst other winter flowers in a handtied bouquet or used on its own in full bloom in a spectacular yet simple tied design. They also create a striking and contemporary arrangement  either on their own or with big glossy leaves in a glass vase for a table centrepiece.
Another of my winter favourites is the Ranunculus, its availability starts properly in the Autumn and runs right through to the spring, but I always think they are at their best during the winter months. This delicate flower has been very popular over the last few seasons with brides marrying early or late in the official wedding season benefitting from their beauty.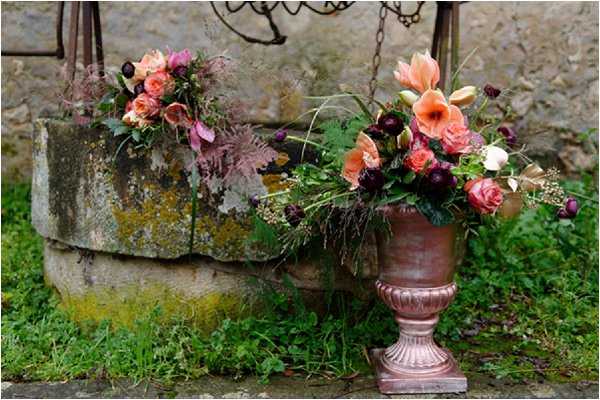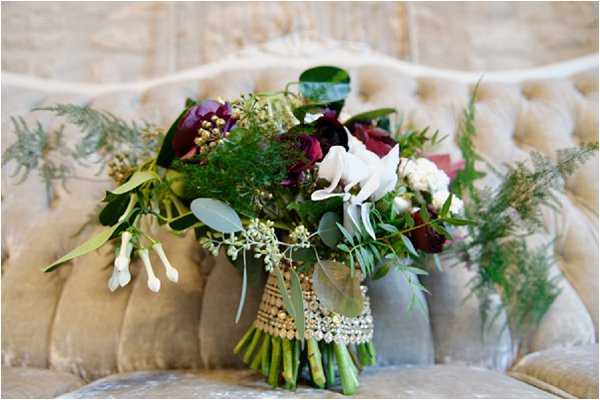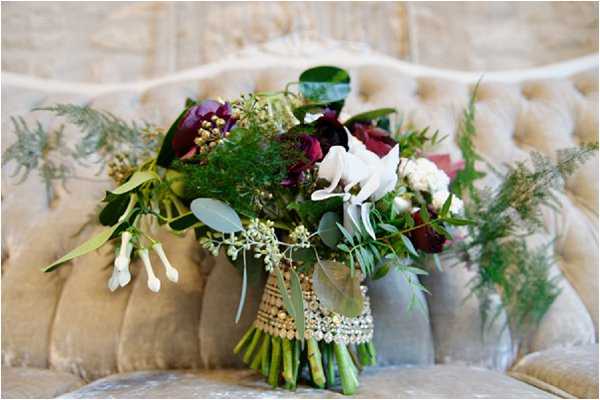 Their round and blooming shape is reminiscent of a peony, only more delicate,  they are also available in a much wider range of colorus. Ranunculus are gorgeous used on their own in a tight tied bouquet or with a collection of other seasonal flowers. They are beautiful arranged in a winter table wreath or a magnificent floral urn, and are definitely a flower to consider for your winter wedding.
Another flower which comes into its own in the winter is the cymbidium Orchid , It's not a traditional French flower but its versatility makes it a useful and very striking wedding flower, it is best used by splitting the stem and using individual heads nestled amongst other winter flowers.
The new and emerging floral trend for 2016  is the use of more exotic flowers such as orchids and protea arranged in a classic european style mixed with traditional french flowers and foliage, the Cymbidium orchid is perfect for creating this look and will hopefully be a flower we will see a lot more of in the future."
Images by David Page Photography