Happy Friyay to you! We hope that you lovely FWS readers have had a wonderful week, and are set for a fantastic weekend? Today on the blog we're passing the reigns over to resident expert and wedding florist Lisa Gatenby from French Flower Style.
Here, Lisa is going to let us peek behind the scenes of our wedding, and get a glimpse of what your wedding florist really does!
So, over to Lisa…
France is such a beautiful place to get married. There is so much diversity and choice and it is so much fun visiting chateaux and venues to decide what style and type of wedding you would like. Once the venue is chosen and booked you can start to look for wedding vendors and of course choosing your florist.
For me flowers are such an important part of any wedding day. They create such an ambiance and give a subtle nod towards the style and look that you are trying to achieve. They carry a thread of colour and style through all of the wedding segments and just look so fabulous on the day and of course the photographs, so planning and consulting with your florist to create beautiful designs is a must .
There is so much that goes on behind the flower scenes for a wedding, so I thought it may be fun to share with you the process from start to finish.
1. Consultation and design
The start of everything flower related. The design phase, which is usually inspired by one image or swatch of colour. Your florist will have a consultation with you start to get a feel for the look you are hoping to achieve and your likes and dislikes . They will then start to create designs
which will work in your venue , with your dress etc. and will also begin to create a list of flowers which will work aesthetically in the design.
Image Credit: Rik Pennington Photography 
2. Planning and ordering
A proposal document will be put together for you based on your consultation with images and descriptions of the floral designs your florist has carefully created for you along with all of the costs involved. Once this is all agreed and signed off then a full shopping list will drawn up, each design will be carefully considered with every stem accounted for. Your flowers will be ordered at least two weeks before the wedding. Any containers or special ribbons will be sourced and delivered ahead of the wedding.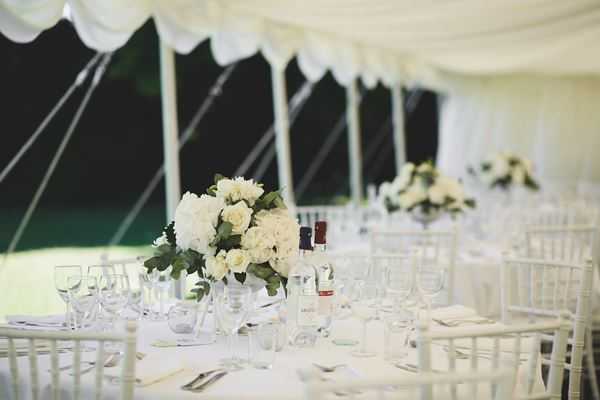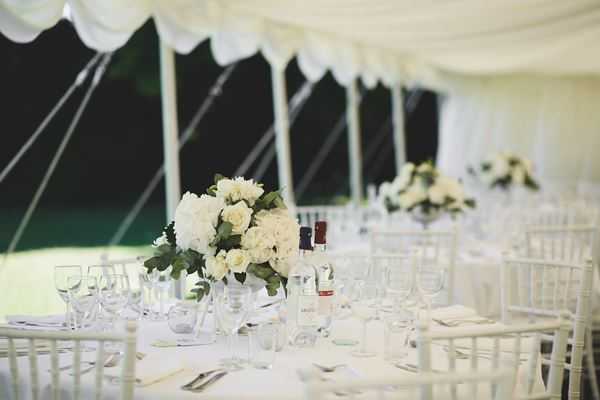 Image Credit: Rik Pennington Photography 
3. Collection and conditioning
Your flowers generally arrive two days before the wedding, unless of course they are a flower type which benefits from spending time unpacked in a vase of water to open and look their best, such as a Peony or a garden Rose They would arrive four or five days in advance . Most Flowers in France come via Holland , so they are bought in the Aalsmeer Auctions and put into a refrigerated truck to make the journey to France and are then collected by your florist from the local wholesaler. Once your flowers have arrived then the work begins. Every stem is conditioned , which means any leaves which would sit above the water line are stripped off the stem and then the stem end is cut and put into water. Your flowers will need to have a good
drink before they are worked with.
Image Credit: Katy Lunsford Photography 
4. Preparation and transporting
The day before your wedding is a hectic one for your wedding florist , they will take your floral ideas and turn buckets of cut flowers into all manner of floral designs. As flowers are a perishable item and cannot be worked with too early, your wedding florist will often work late into the night on your wedding eve and will be up with the larks on your wedding morning. Most of the work will be created in a workshop and then transported to your venue. Other larger installations will be created on site on the morning of the wedding . Transporting your florals can be very challenging and lots of bubble wrap and packing materials are used , especially if delicate glassware has been chosen for your table designs.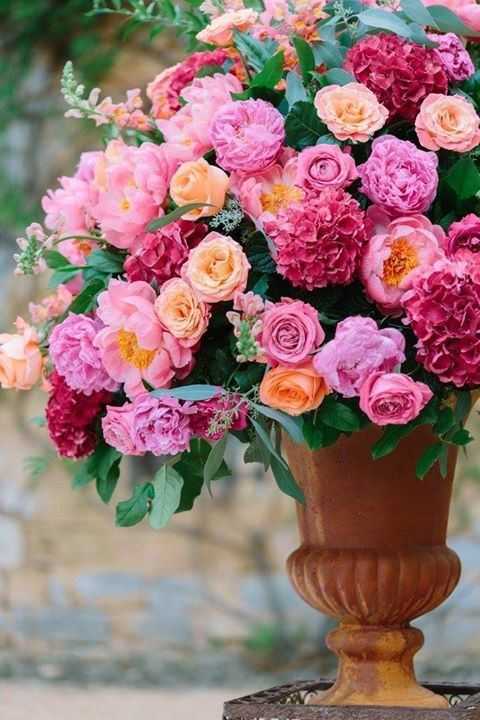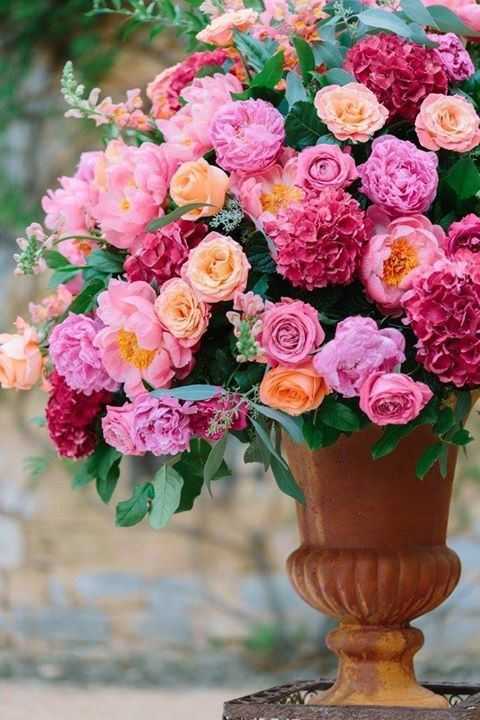 Image Credit: Maya Maréchal
5. Delivery and set up
Image Credit: Rik Pennington Photography 
On the morning of your wedding your florist will arrive with all of your bridal party flowers. I personally like to see the bride at this point as handing over the wedding bouquet is always a special moment. The ceremony is generally next to be set up with any flowers that have been ordered and then on to the dinner . When everything is done and set up I stop and take a breath. It's the best part of the day , when all of the planning over the last months and sometimes years has come together and it all looks amazing. Job done…..well almost
Image Credit: Peaches and Mint Photography 
6. The take down.
The day when all the loveliness ends and gets cleared away. The time when this is done varies from venue to venue. Some venues need this doing the early hours after the wedding and some the next day. A wedding florists work is never done . I hope this gives you a little insight into a wedding florists world and hopefully will give you a better idea of the floral planning process.
Lisa x
Top Image Credit: Max Miechowski