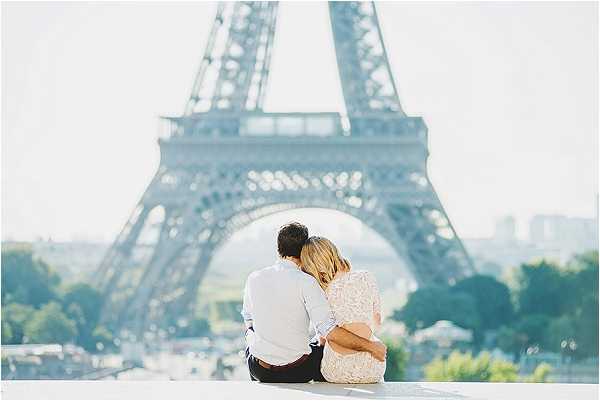 I am opening The Study up today and introducing wedding videographer in France, Zen Film Works.  But first I will let you in on a little secret, wedding bloggers have crushes too, not on people but on artistic work and the creations by Chris at Zen Film Works have been one of my artistic crushes for well over 3 years.
Whether photography or videography, I LOVE wedding artists who capture the essence of the story of the day and you will notice in our real weddings featured on the blog, narrative structure is something that is important to us to convey.   Chris' work displays the innate ability to capture the story behind every occasion, mixed with romance and a delicious appreciation for the impact of light.
But enough of my opinions, come and meet Chris:
How did you become involved in videography ?
I became a videographer as a spin off from my career as a designer in Sydney. I always love to look at forms and surfaces and the way light would react with the surface. Combine this with my love of stories, being a hopeless romantic and my child like imagination, it was only a matter of time before I would find the craft of film making and explore it.
What skills do you think that it takes to be a fabulous wedding videographer and to portray each wedding as unique?
I think there are many skills that are needed to be a film maker that stands out from the rest. One is the ability to be able to connect with the couple on a level that enables the couple to be so relaxed around you that they can really be themselves. Another is the ability to frame, colour and understand light. This will result in beautiful images and combine this with the deep understanding of story telling and camera movements, you now have a film maker that can capture a wedding in the most beautiful, unique and imaginative way possible.
Chayenne + Jeroen | A pre wedding, engagement film | Zen Film Works from Zen Film Works on Vimeo.
What type and style do your brides often have, ie are they free spirits, traditional, vintage, etc?
A lot of the weddings I shoot vary in style. Mainly because I shoot city weddings and elopements in Paris, grand Chateau weddings in the Loire and Dordogne and seaside weddings in the Mediterranean.
How does working with a destination couple differ from a domestic couple planning a wedding in France?
I don't often shoot weddings with domestic couples so I don't have a great deal of comparison to work with, however, I do notice that the destination couples really do appreciate the beauty and romance of the locations they are getting married and this heightens the magic of the day and the energy of the wedding.
Stephanie + Christopher :: A Paris Love Story :: Zen Film Works from Zen Film Works on Vimeo.
What is the favourite part/ time of the day for a couple getting married in France?
Through shooting a lot of weddings in France I think there are two times of the day that I really see the couple relax and take in all the beauty of their location. This is in the morning while they are getting ready for the day with friends, music and champagne, in their grand room of the chateau, looking over vast gardens and countryside. The 2nd moment is just after the ceremony and the couple are now enjoying a well deserved drink during the cocktail hour after the nerves of their ceremony.
I also like to leave the couple with a few moments of solitude during their portrait shoot so soak it all in and take a moment to realize and reflect on how amazing a day they are having and where they are.
Cathy + Eric | A Paris elopement wedding film | Zen Film Works from Zen Film Works on Vimeo.
What is one of your best/ favourite moments when shooting someones wedding?
I have to say that my favorite moments of the day to shoot are during the bridal prep where the energy is so happy and exciting. There are so many beautiful elements and moments to shoot and capture. Also as a lover of light, I love the time when the photographer and I take the couple out into the city or the gardens and do the profile shoots. I love to explore the light and angles that are available and just have a great time with the couple and the photographer having a laugh and getting creative.
Claire + Lee :: A Medieval French Wedding :: Zen Film Works from Zen Film Works on Vimeo.
 What is the best thing about being a wedding videographer and shooting weddings in France?
I think the best thing about being a videographer in France is the locations I get to shoot. From the Shangri-La in Paris, to a small fortified farm house in the Dordogne to a medieval hotel on a cliff face looking over Nice .. its amazing and I will never take what I do for a living for granted.
What 5 things are little known facts about you?

1, I am from Sydney Australia, half Hungarian and live in France
2, I am a hopeless romantic.. I have filmed over 150 weddings and I still tear up during ceremonies, speeches and when I see the love and adoration between two people.
3, I chose to live in the South west of France I am a surfer and snowboarder and the Basque country is where the Pyrenees mountains meet the sea … Perfect for me.
4, I did outdoor survival courses to instructor level.
5, When I was 18 I was a Jackeroo (cowboy for the non-Australians) in Central Queensland on a 60,000 acre Ranch.
Zara + Mike :: A wedding film in France | Zen Fim Works from Zen Film Works on Vimeo.
Tell me about the services of Zen Film works..
My company zen film works covers events such as elopements, weddings, love stories and proposals.
Our style is very story based and we always want to be able to tell the story of your love and lives and personalities through our films.
Marryoke films, slow lotion booths and aerial drone services are available to push your film to that next level of greatness.