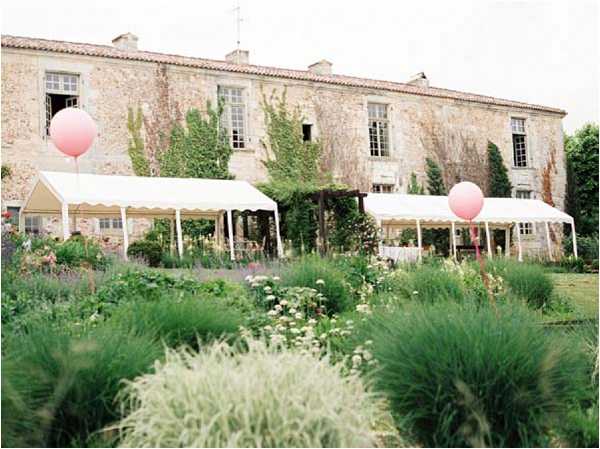 Our quest to go behind the doors of some of the best and most exclusive wedding venues in France, today takes us to Chateau les Merles a stunning wedding venue in South West France.    The Chateau and its grounds are situated in the heart of Bergerac vineyards and beautiful forests, close to the hills of the Dordogne River.
Chateau les Merles has been recently transformed into a contemporary and stylish destination wedding venue and honeymoon retreat.    The transformation includes preserving the original historic architecture and history of the Chateau, whilst providing all of the modern conveniences that a bride needs!
Imagine you and your guests driving through the beautiful French countryside and arriving at your own little piece of wedding heaven in the Aquitaine region.
The Chateau can offer a range of services for your wedding day,  from assistance to full on the day management.   With 12 rooms, 2 suites and 1 spacious apartment there are many accommodation options on the Chateaux estate which also includes three luxury Villas in 'Hameau Les Merles`, 100m from the main hotel available for your guests offering three double deluxe rooms with individual bathroom each.
If you are planning a wedding in France, of course you want sublime food and wine, and their restaurant Les Merles will surprise you with its creative, contemporary cuisine of national renown.   Dinner  can be take in a  private dinning room or on the terrace in the courtyard.  Options available include a 3-course or 6-course culinary menu with ingredients from their  own organic garden.   Certainly to be a wedding dinner to WOW your guests!
Surrounding the Château, on the edge of the beautiful Liorac forest and the Bergerac
vineyards, is a forty five acre estate which includes a three thousand metres, nine hole
golf course par 35.  The Golf Club has a driving range, pitching area with practice bunker and
separate putting green are all available at Golf Club Château les Merles. What better way for the groomsmen to relax on the morning of the wedding!