One of the most difficult decisions after you have decided to get married in France is choosing a wedding venue in France. Today I wanted to introduce you to the Grandes Etapes Françaises a family owned group of Chateaux-Hotels located at the heart of some of the most beautiful tourist regions in France : Paris area, Burgundy, Alsace and  Loire Valle.
The group is made up of 9 individual establishments which offer an identical quality of service while retaining the unique character presented by their architectural, historical and cultural heritage.
Whatever the wedding style you are looking for, a sumptuous reception in a fairy-style chateau or a more intimate event in a charming residence, they will provide attentive service throughout this unique day. Parts of or the whole premises can be hired as was the case of Jessica and Chetan's 3 day wedding at Chateau d'Eclimont.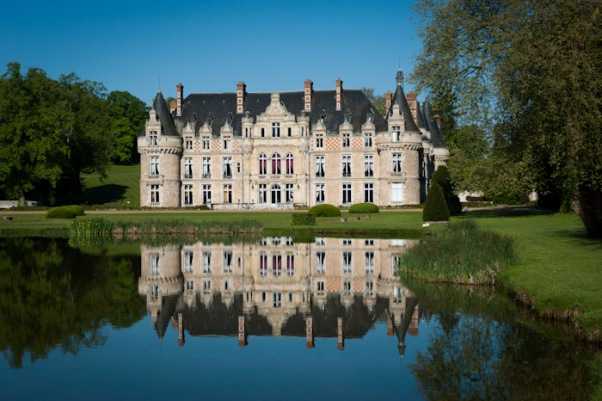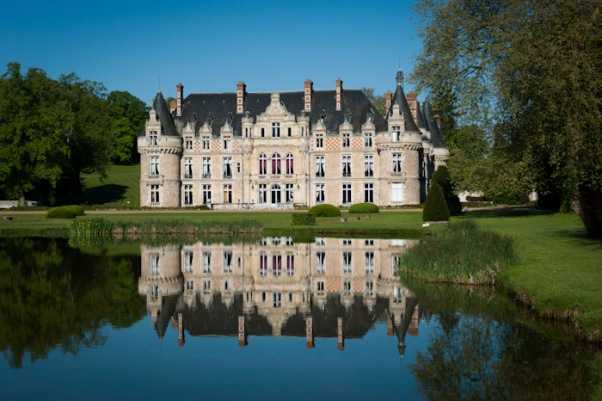 You can't help but think about the cuisine and wine when planning your wedding in France and Grandes Etapes Françaises offer excellent restaurants favouring regional produce and wines. The chefs and the team can help you choose from the wedding menus or there are 'à la carte' options for you to choose from.  Who wants their wedding celebrations to end?  So why not organise a brunch the day after with family and friends.
The group has 9 beautiful locations: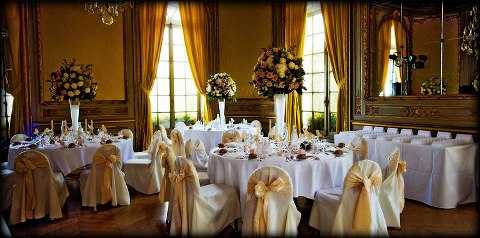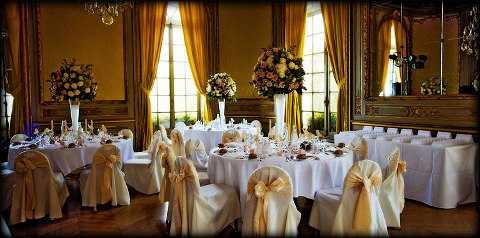 – Château d'Artigny, Loire Valley, near Tours : Belle Époque castle of François Coty, the famous perfumer
– Domaine de Beauvois, Loire Valley : manor dating from the 16th and 18th Centuries west of Tours is surrounded by 140-hectare park
– Le Choiseul in Amboise :  at the foot of the Amboise Castle ramparts, overlooking the Loire, The Choiseul is a collection of private residences built in the 18th Century
– Le Prieuré, near Saumur, : former Benedictine Priory perched on a cliff surrounding by greenery panoramic viewover the Loire River
– Château d'Esclimont, between Chartres and Versailles :  at the heart of a landmark 60-hectare park. Renaissance-style jewel : towers, balconies, turrets and belfries
– Château de l'Ile, near Strasbourg : 9th Century castle, half-timbered style and flowery balconies
– Château d'Isenbourg, near Colmar : uilt on the foundation of 12th & 14th Century cellars, located on the Alsatian wine trail, in the heart of the vineyards
– Château de Gilly, between Dijon and Beaune : former residence of the Cistercian Monks, is located two minutes from the famous village of Vougeot at the heart of the finest wine ("Grand Cru") producing area in Burgundy,
– Château de Divonne: elegant Château dating from the 19th Century is located 15 minutes from Geneva between Lake Geneva and the Jura Mountain, panoramic view of the Mont-Blanc mountain range and Lake Geneva.
They have launched a new website dedicated to weddings : www.chateau-mariage.com
Brides and grooms will find all the information about the 9 castles in France : location and access, size of the reception rooms, accomodation and a wedding portfolio of recent weddings.
I do warn you, make sure you have a cup of coffe and settle down to look through the sites, as you will be ages looking through all of the wonderful venues, images and facilities on offer.