It is that time of the month again when I take a look at some beautiful property in the wedding venue France spotlight and today's french wedding venue is, 18th Century Provencal Manor House Bastide St Mathieu.  Located in Cote d'Azur in South of France, Bastide St Mathieu is surrounded by a hectare of gardens with olive trees, lavender fields and colourful wild flowers.  In the heart of the famous Grasse perfume countryside it is 25 minues drive from Nice airport and 15 minutes from Cannes, the French Riviera coast and its beaches.
You might remember Bastide St Mathieu was the setting for Carina and Ash's romantic outdoor wedding on the French Riviera.
The venue harmoniously combines tradition and luxurious comfort with its authentic exposed stone walls, huge baronial style rooms with open fires, cornflower blue shutters, superbly inspired interior design and sumptuous décor and furnishings.
Bastide St Mathieu it suits  those who want in effect to invite their guests chez nous, as if it is their own home on the Riviera; it suits those who want an extended house party type of event/weekend rather than those who want a big prominent hotel or restaurant. There is room for 16-18 people to stay in the Bastide, all in seriously grown-up rooms decorated in exciting style and each representing one of the great characters of the Riviera such as Cole Porter, Coco Chanel and Sisi, the Empress of Austria.
For your wedding celebrations there is room for 150+ on the terraces for the dinner and many small and bigger hotels and gites for other guests to stay within a few minutes. There are also several suitable villas for rooms' or other families.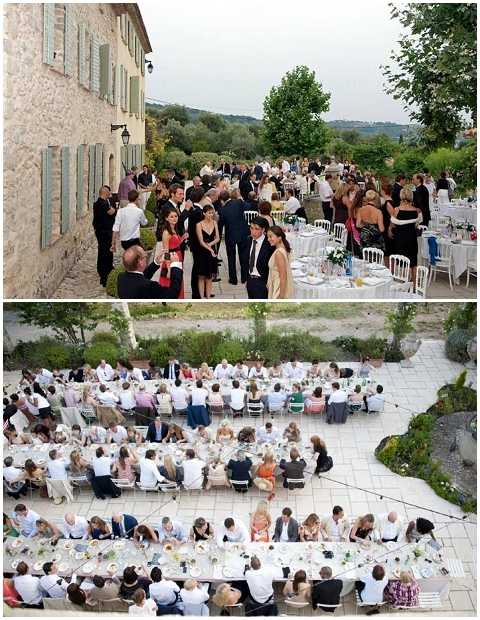 To ensure your wedding guests enjoy a culinary taste of the Cote d'Azur, there are four brilliant caterers for different requirements and numbers.  Or if you have a favourite chef or caterer in the area you are welcome to create your own wedding menu and the Bastide team are happy to help if you require.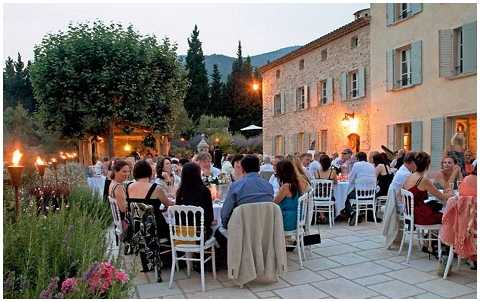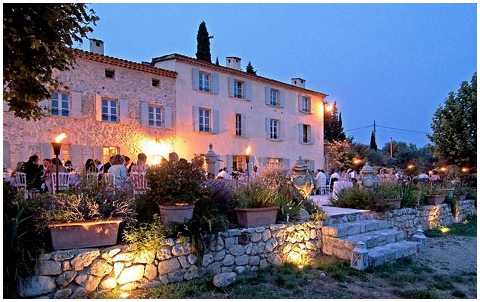 Venue hire of the Bastide includes full privitisation of the house and grounds, use of all the bedrooms and full time house keeping staff.
If Bastide St Mathieu is on your shortlist of wedding venues in France, find out more on www.bastidestmathieu.com