Bonjour!
Well at the time of writing this there's now 62 days till we get married and here is the next in my wedding updates! We've just returned from our two week trip out to France where we've been visiting some  'Vide Greniers' (car boot sales!) to find old glass vases for the flowers and any other trinkets to decorate the venue, planting our flower seeds and bulbs for the wedding flowers (fingers crossed we have some success!) doing a LOT of wine tasting and generally finalising all the details for our big day.
The appointment I most enjoyed was finally meeting up with our chosen photographer to go over ideas and styles of photos that we are hoping to get.
As I mentioned before, I found our photographer by searching online in French for local wedding photographers and struck lucky when I came across her website and read that she was American – no worries about the language barrier there then!
 Jill Brochard  (you can translate to English with Google!) is originally from Texas and has been living in France for over 15 years now. I started by showing her my wedding file which is full of all my inspiration images and ideas that I've collected together so that I could give her an immediate idea of the type of Vintage style I'm trying to create. As soon as she saw it she said that she would show me a website that was one of her favourites, that she thought I would love, and as soon as she opened up 'The Wedding Chicks' website I knew that we were 'on the same page' – so to speak! I've found  inspiration on this website and when Jill said she adored the weddings featured on here I knew she understood exactly what I wanted and now I'm not sure who's more excited about the wedding, myself or Jill but I'm so happy I found her and that she was available!
Just two months to go, so it's all hands on deck to start getting all of my projects finished. I've finished hand making the DIY wedding invitation suite.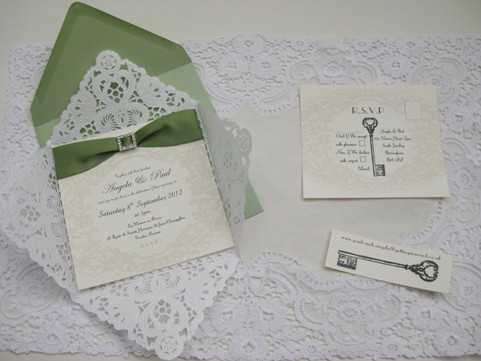 I am also now in the middle of cutting out pennants from white sheets to sew onto ribbon for bunting and I'm also making doily bunting by stapling different size doilies onto ribbon – really pleased with how this looks!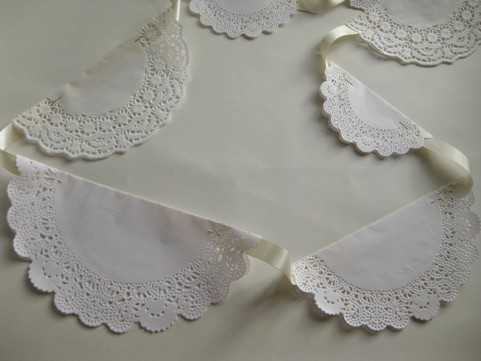 I've finished two of my vintage lace doily table runners but there's plenty more to sew and I've been making placemats where I've printed off vintage style place settings and added amusing quotations about love or marriage into the middle and then laminated them.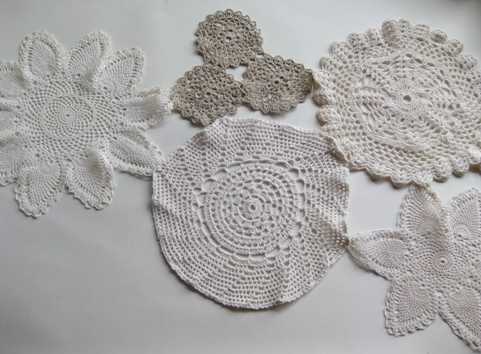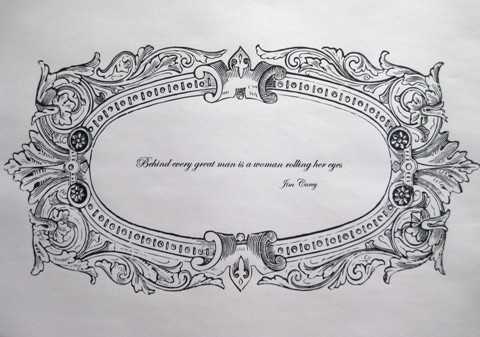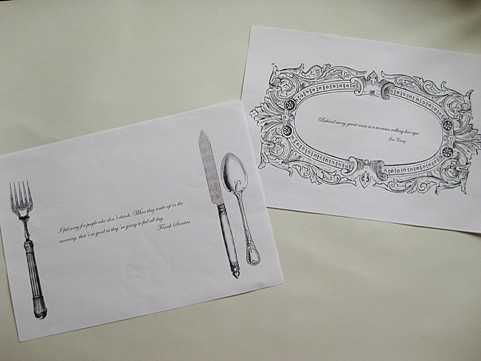 We think it's a nice idea to give our guests something as a conversation starter and maybe even as a keepsake to take home! I love quirky details like this and our wedding will hopefully be full of them!
À Bientôt, (See you soon!)
Angela