Following on from French Wedding Style's interview with about Wedding Macarons with Edd Kimber, I have received questions about other bakeries and patisseries who can provide the delightfulwedding macaron towers.  So I though what better way then to put together a post based on the most delicious looking and magnificent wedding macaron towers and macaron towers from across the world.
Peach and Blue macarons – Patisserie Amelie
Macaron Paris
Purple and Pink Wedding Macaron Tower – Genii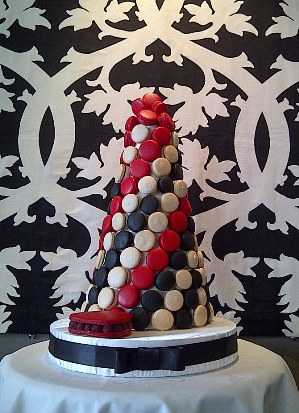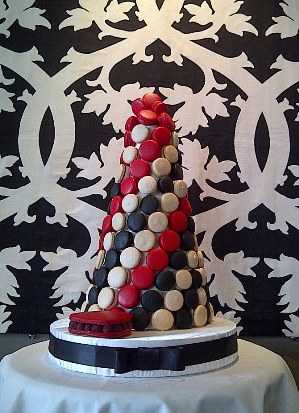 Black, white and red macaron tower – I Eat Sweet
In addition to creating wonderous macaron centrepieces, macarons also work well as chic wedding favours.
Macaron wedding favours – Macaron Cafe
There are a hug variety of flavours of macarons available, so why not look at coordinating the flavour of your cupcakes with your menu options.
I hope you enjoy the wedding macaron towers yummy gallery.
Madame Mariage x x