Yann and Laurence planned their beautiful wedding in the heart of Provence at 13th Century Couvent Royal de Saint Maximin captured by Riviera Wedding Photography. Yann a graphic designer and photographer and Laurence a former dancer,  wanted to create an entertaining wedding like no other, with Yann designing the invitations, menus and even Laurence's engagement ring!
The bridal preparations took place in a charming villa overlooking the sea before a civil ceremony to legalise the marriage.  Following the civil ceremony the bridal party and guests headed over to Saint Maximin la Sainte Baume which is 1,5h drive from Nice to attend the religious ceremony at the basilica.  The Royal Convent of Saint Maximin stands for the 3rd Tomb of Christianity with the relics of Santa Maria Magdalena.
The reception took place at Le Couvent Royal which is a *** stars hotel hosted inside the 13th Century Royal Convent.  Before the formal wedding breakfast the guests enjoyed a drinks reception in the picturesque courtyard complete with shabby chic decorations and a vintage Remington typewriter.  Le Courvent Royal's restaurant Le Chapitrea former vaulted chapel housed the wedding reception and evenings entertainment.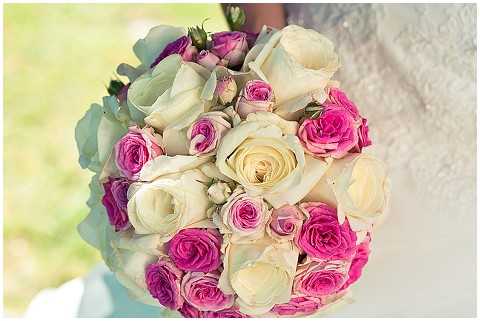 The Civil Ceremony
The Religious Ceremony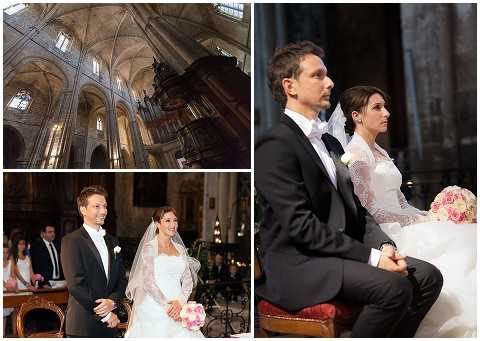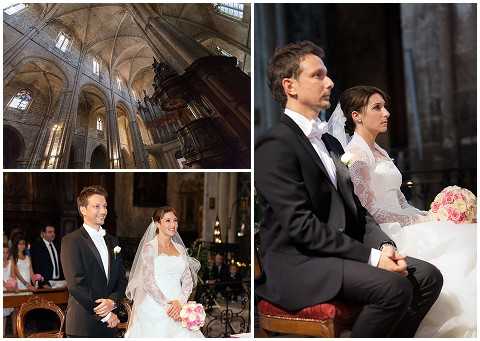 Onto Couvent Royal de Saint Maximin for wedding reception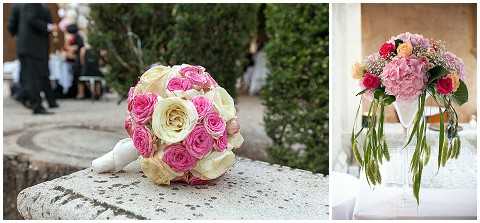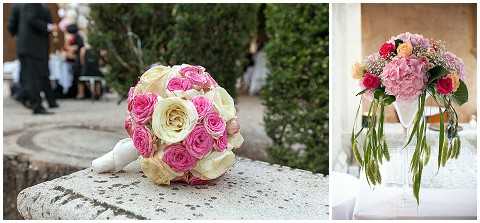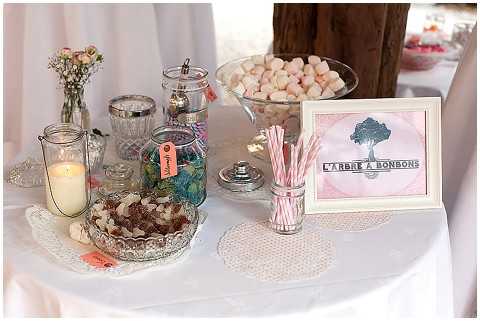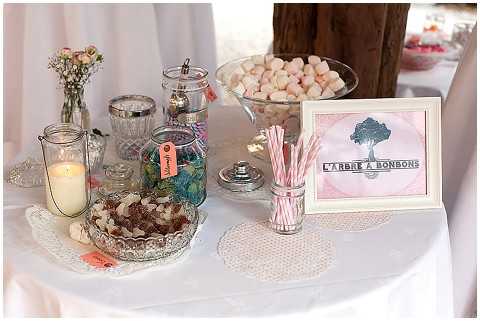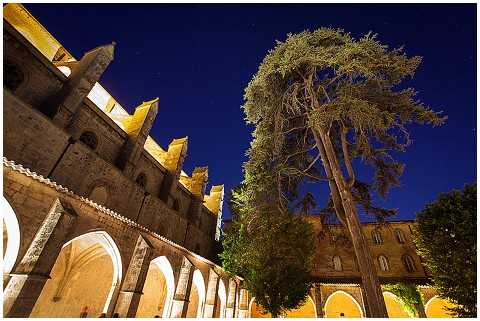 C'est Magnifique! What is your favourite part of this wedding?
Monique xx
Wedding Suppliers:
Photography: Riviera Wedding Photography
Bridal hair: Olga Stylist
Wedding Reception: Le Couvent Royal
Civil Ceremony: La Ville de Nice
Wedding Venue: Saint Maximin la Sainte Baume