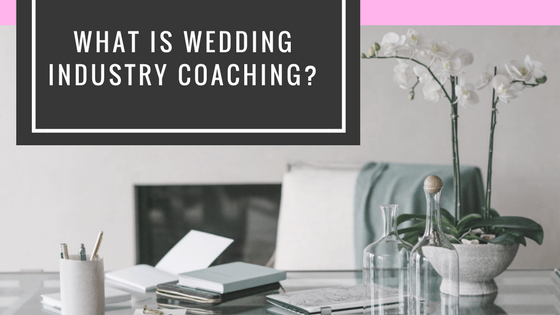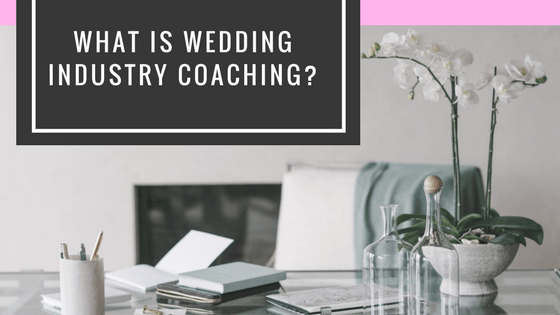 There has been a lot of chat recently about exactly what is wedding industry coaching, so our Editor and certified NLP Business Coach & Mentor Laura Payne-Stanley is here to explain more!
What is Wedding Industry Coaching?
From starting a business in the wedding industry to creating a global luxury wedding business, the wedding industry is an amazing yet hard one to be in…. and let's be brutally frank, to actually make a sustainable, profitable business in.
Many wedding vendors start or fall into their creative businesses due to passion and talent, however turning that into purpose and profit, without the feast and famine of seasonal work sprinkled with burnout can be a real challenge.
Insert wedding industry coaching!
How to find a wedding industry business coach?
This is a question that I get asked most often, and it starts with what do you actually want in a wedding business coach?  Or let's phrase it another way, one that I use with my own private coaching clients, "For what purpose do you want a coach?"
Before you look for a coach, I would encourage you to set aside sometime to ask yourself a few question that will aid in finding the right coach for you:
What is your biggest challenge that you currently face in business/ life right now?
What would be exciting for you to achieve in your business?
What would a successful lifestyle feel like to you?
What do you want to achieve through working with a coach?
What am I prepared to put in time/ money/ resources to achieve these results?
The last question in particular creates an understanding that coaching is a do with process, not a do to.
Wedding Business Coaching Packages
You now have refined your ideas as to what coaching can do for you, but how exactly do wedding business coaches work?
There are a variety of coaching packages available, but here I am covering a few.
One-off Coaching Sessions
Available to book for a one off fee, you will work with a coach for approx 1-3 hours on a very specific area of your business.   These are great for laser focusing on one area of your business, but lack ongoing accountability, plus many high level coaches have very limited number of these available.
3-6 Month Programs
You commit to working with a coach for anywhere from 3-6 months, to create the business and life (depending on the coach) that you desire.  The program often includes weekly private coaching sessions and support work, for accelerated results and transformational change. For such a program I would expect you to be asked to sign a coaching contract, which legally details the specifics of the program including any payment plans.
1 Day Intensive Days
Held in person or via Skype/Zoom, these are intensive days to supercharge your business and your life. Depending on the coach, but on my 1 Day Accelerator Days package, we also have a Skype/ Zoom session before the day to do the prep for an amazing day, and also a session following the day for accountability.
Often held in inspiring locations, they are a real chance to work on your business, rather than in your business.
High Level Mastermind Programs
Usually by application only, these programs are limited in numbers to 6-10 to work together for a duration such as 3 – 6 months.  A tailored high level mastermind, is created for the members of the mastermind to receive private coaching and also benefit from the support and camaraderie of an intimate community, of fellow high achievers.
You've all heard the power of networking, and a premium mastermind will be curated to create this pod, this tribe of connected entrepreneurs who are all striving for their next level of success, who are ready to create their desired life.
Wedding Business Coaching Prices
How much does wedding business coaching cost? Anywhere between £75 per hour up to £10,000 and beyond.  As a coach and mentor myself, I have invested at least £25,000 so far in 2017 alone on my own coaches, mentors and professional development.
Pricing varies depending on the skillset, accreditation, experience, client roster and results of the individual coach, but I will say that coaches and mentors of integrity will be transparent about their pricing when talking with future clients.
I want a wedding business coach, now what??
Congratulations if you've decided and are at a point where you are looking for the business coach for you, but now what?  How do you find one?
Recommendations – ask around for recommendations as to who other like minded wedding businesses are working with.  Keep in mind that this might not just be on forums, fb groups or social media as like many of my clients, they have a discrete relationship with their coach.  A personal recommendation via phone or in person are great in my experience.
Sign up for free trainings/ webinars or newsletters –  most coaches will offer some type of access to them via webinars etc and a great way to see if a coach resonates with you is to listen to their free content.
Book or apply for a call – high level coaches will invite you to apply for a call to meet them online or in person to discuss if you are a great fit to work together.  These calls or sessions are a chance to ask any questions, such as about their experience, accreditation, insurance, contracts, client testimonials or references, and most importantly what working together can do for you business.
That is a whistle stop tour of wedding industry coaching as I truly believe that coaching and mentoring is the catalyst behind my own business success as a serial entrepreneur, and the reason I've just launch my 3 month Ascend Mastermind Program.
Save
Save
Save
Save