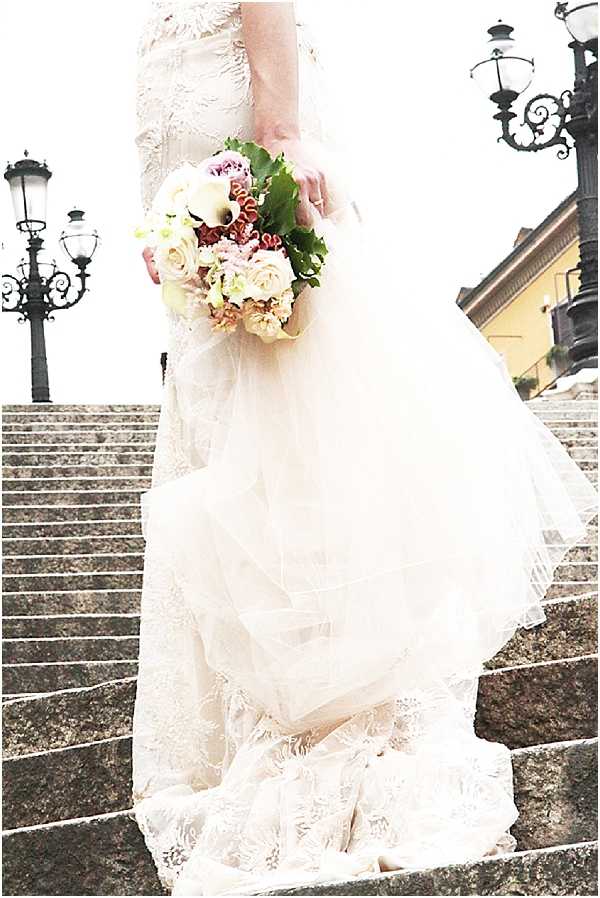 Welcome to Friday on the blog and I have something a little different for you today.  Although French Wedding Style was set up to celebrate all things wonderful in the French Wedding world, the blog is receiving more enquiries from readers regarding other European wedding destinations.  So today I am sharing a super romantic real wedding in Bologna Italy and I would love to hear from you if you are interested in seeing more European weddings featured on the blog.
Captured by Avoriophoto, Antonella and Giovanni's wedding took place at the majestic Royal Carlton Hotel Bologna  where the bride wore a stunning powder rose coloured wedding dress by Cymbeline.
The couples love story begins in 2007, Antonella: "It was Giovanni's birthday and a common friend invited me to his party. For the whole evening he ignored his guests just to talk with me. Believe me, I've never had so much fun in my own life!
French Wedding Style – Photography © Avoriophoto
I immediately understood that laughing with him was all I need!  We started dating very often and after 3 years he asked me to marry him, but that wasn't the perfect proposal I was expecting from him.
Giovanni is a very determined and stubborn person (he is a lawyer!) and he asked me again and again but I 've always delayed answering.
Finally one day he took me to a secret destination: after 2 hours driving, we arrived in Sirmione, Garda Lake – North of Italy and our hotel was amazing with its beautiful lake view.
After a romantic dinner, we came back to our room and Giovanni got on his knees, he offered me a beautiful diamond ring and asked me to marry him one more time. I thought I was living a fairy tale … it was our fairy tale!
For our wedding we wanted something classic and elegant. That's why we completely trusted Isoeventi as our wedding planner.  We chose Royal Hotel Carlton as our reception venue because it's stunning and because many guests came from other parts of Italy and we didn't want to stress them with many transfers.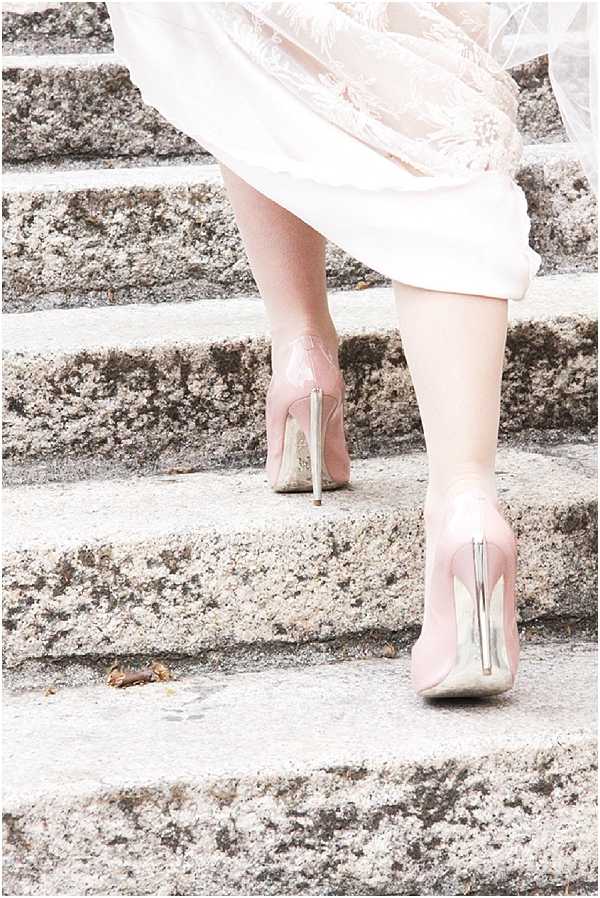 The whole floral design took idea from the color of my dress: powder rose. Oh, I loved that dress so much!!!
It made me feel both romantic, sophisticated and a little bit sexy, because of its nude look. I could never forget when my husband saw me for the first time with that dress on , out of the church!
Our wedding day was exactly how we have always imagined: rich of joy, emotions, speeches, laughs and much love, that our lovely photographer perfectly immortalized in her pictures. "
For other Italian weddings take a look here.

Wedding Credits:
Photography: Veronica Zanetti Avoriophoto //  Second Photographer: Federica Piccinini – //  Venue: Royal Carlton Hotel Bologna  //  Floral Design: Flower Planet //  Catering: Isoeventi  //   Bride's Dress: Cymbeline Paris //  Bride's Shoes: Fabi