Today's love story is the things that great romantic novels are made off, the culmination of which is a beautiful wedding in Beaujolais at Chateau de Bagnols.  Dominique and Maxime met for the first time when they were 16, during a summer vacation in the alpine resort of Le Corbier in France. Dominique, from the Dutch-speaking part of Belgium, and Maxime, who´s French, had been coming to the resort with their parents ever since they were little, but had never met before.
That summer, they became teenage sweethearts.  It was the year of the eclipse and they watched it together, holding hands. After that summer though, they lost track of each other  – living far apart, with  no mutual language (Dominique spoke hardly any French and Maxime hardly any English).  Two years later, around Christmas time, they met again in the same resort.
Both 18 now, Dominique had in the mean time learned French.  It didn´t take them long to realize that their feelings for each other hadn´t waned – on the contrary. They first kissed again on the 27 th of December, and kept up a long-distance relationship for a few years (Dominique was studying in England, Maxime in France.)
They have since kept the number 27 as their lucky number, and have celebrated their engagement party, as well as both civil and religious weddings all on a 27th  – as well as getting married in the year when they both turned 27.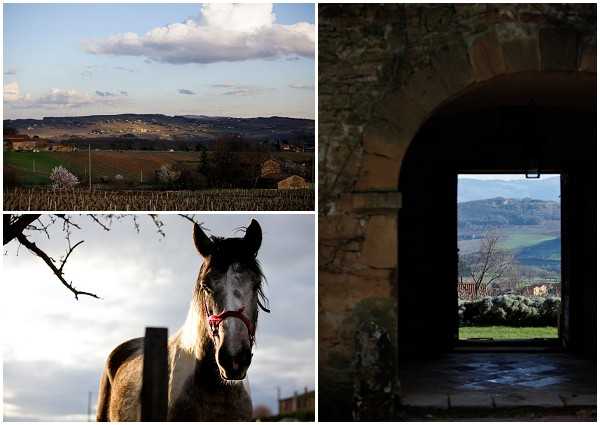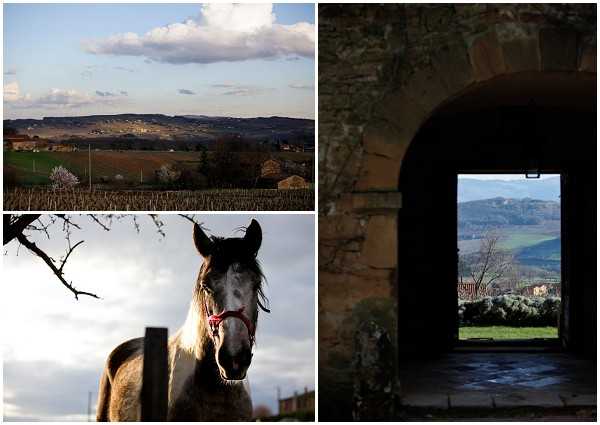 Dominique and Maxime´s wedding was a splendid party for family and friends. The bride and groom and their families had already spent the night in the Chateau, and got ready in the magnificent rooms of the castle. Dominique wore a Pronovias gown together with a fur-lined shrug, to keep her warm.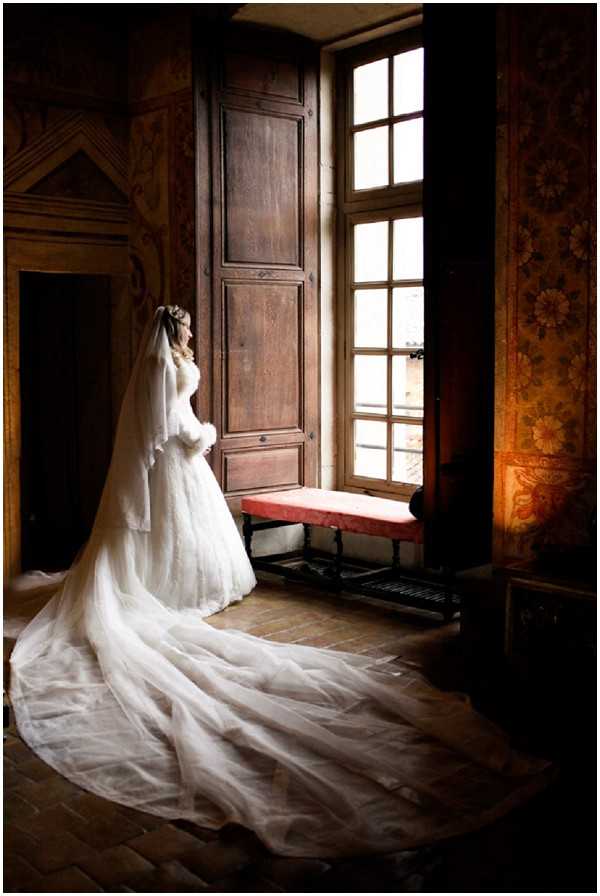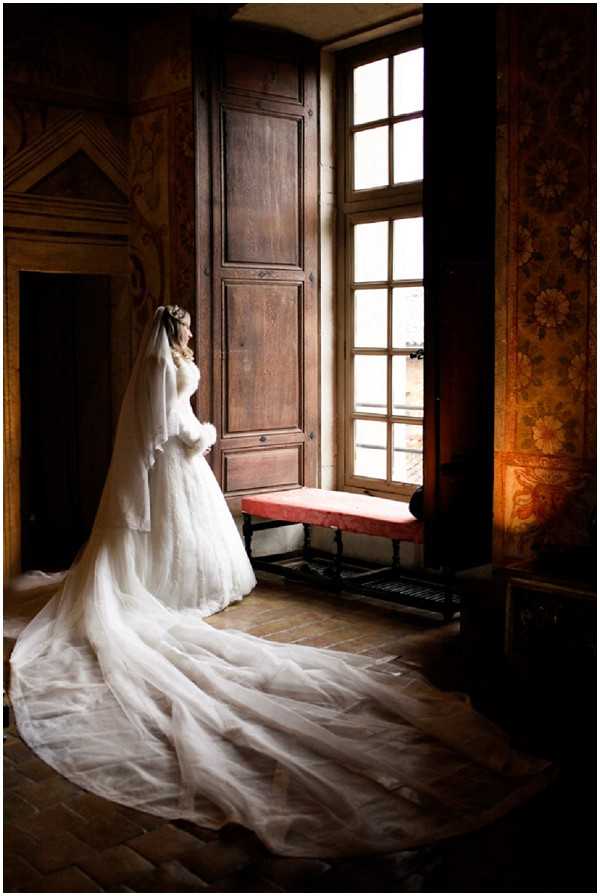 For the ceremony, she wore a cathedral-length veil that was handmade in Antwerp, following an ages-old  Belgian tradition.    In keeping with the winter theme of their wedding, they had snow flakes as part of their decoration, cozy fur blankets to cuddle up in, and a tea-time reception after the ceremony.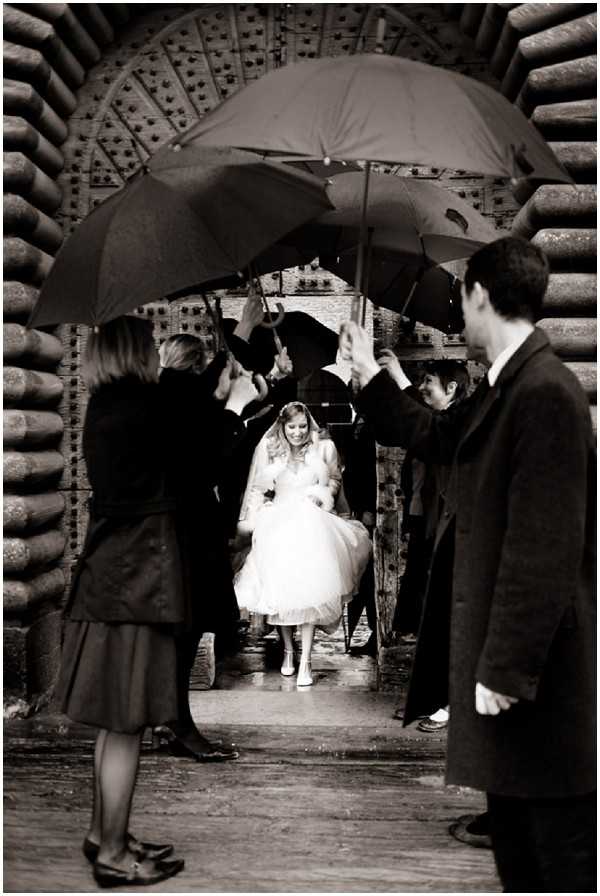 The medieval Chateau de Bagnols served as a grandiose backdrop, and in the evening dinner was served in the hall where a fire was crackling in the huge medieval  fireplace.  Dominique says the wedding was just like she had pictured it: elegant, intimate, cozy, and most of all, full of love.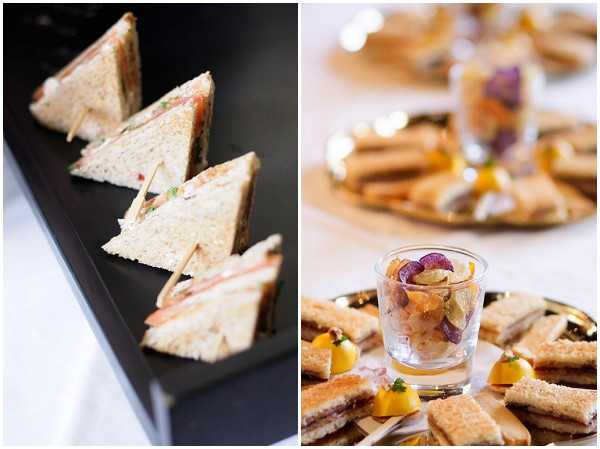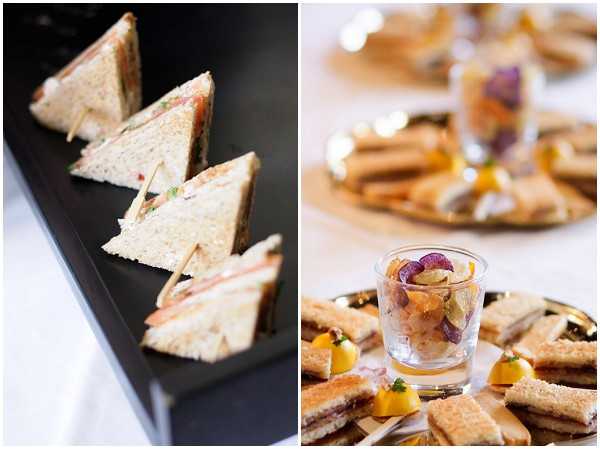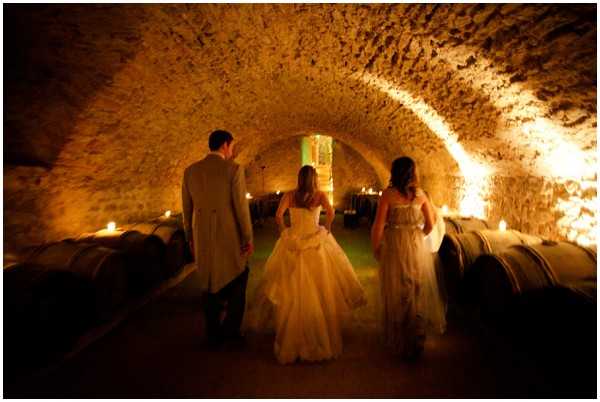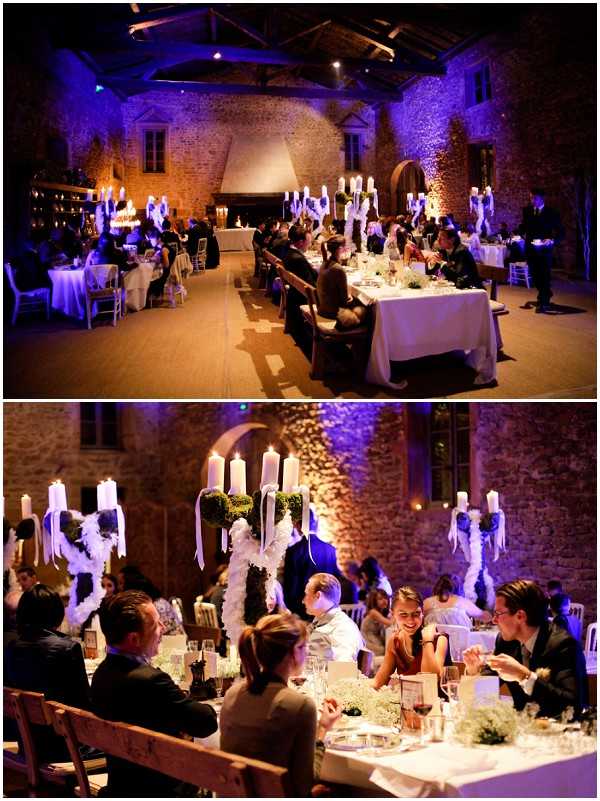 How fabulous is that last picture, Dominique and Maxime look like they are having soo much fun and laughter!


Photography: Iconoclash Photography – Teresa Marenzi and Daniel Bachler
www.iconoclash-photography.com
Facebook:  www.facebook.com/IconoclashPhotography
Wedding Venue: Chateau de Bagnols,  France,
Event Planning, Catering, Decoration: Chateau de Bagnols,
Wedding Dress: Raidis by Pronovia,
Veil: handmade from true lace in Antwerp
Shoes: Repetto Paris
Wedding bands: Chanel
Groom´s suit: custom made by Dino, Anwerp
Groom´s shoes: Van Bommel, Netherlands