We are well into September and it seems just weeks ago rather than months ago that I was introducing the new Belle Brides, including lovely Victoria.  If you've missed any of Victoria's journey as she plans her wedding in France you can catch up here, but today she is discussing wedding guest logistics and wedding dresses.
Victoria: " Dear readers,
I am, once again, delighted about our monthly appointment and this month I will be talking about logistics because today's post will be about our lovely guests.
When attending other weddings, we often had to book an hotel in an unknown area and make sure one of us won't drink to drive back… For our wedding, we wanted our guests to simply and safely enjoy their weekend and have fun.
Because half of our guests are coming from at least 200 kilometers away, we had to think about their accommodation. It could sound very easy, except our wedding will happen in a tiny village 30 minutes from a city, where there is no hotels or B&B, plus due to family issues we had to book two places. But we are lucky to be able to host half of them on-the-spot and the other half in a gorgeous renovated farm 10 minutes away from our venue called "Le Gîte du Tordoir".
Our second concern was about safety, with the "drink and drive" situation. As a matter of fact, our venue being few kilometers from the city hall, our guests will all have to drive there, and most of them enjoy few glasses of wine and champagne. We decided to arrange a shuttle service with two departures – one for early birds and and second one later for party people – going by "Le Gîte du Tordoir" and my fiancé's hometown where half of our guests live. The shuttle will pick everyone up at noon on the Sunday to enjoy a barbecue.
I don't know if I told you before, but in order to keep our guests updated we created a website with fun facts, pictures, love stories, transportation and location information. We recently added the RSVP page, as we just sent the invitations, and questionnaires about car pooling and accommodation – on site and at "Le Gîte du Tordoir" – to make things easier for them. We also gave them a glimpse of the program for the weekend.
Finally I wanted to talk to you about our guests's gifts. We thought a lot about it, and for many reasons it was really hard to find the perfect gift for them to remember this very special day. We wanted something useful that would represent our love and remind them why it was so important for us to share our wedding with them. We chose an olive branch as a symbol of our love on the save the date and thought it would be nice to use it for our gifts. We decided to screen print organic cotton tote bags with a special note and an olive branch. We wanted to keep things simple just like our wedding.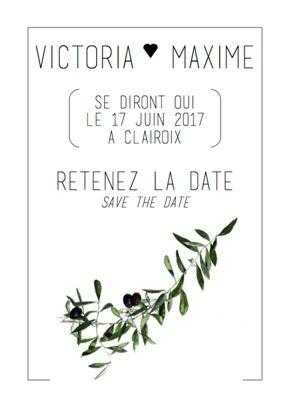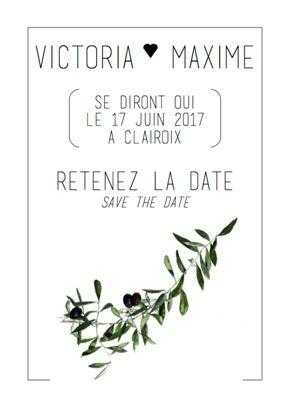 I also would like to keep you update with my custom bridal dress process. My friends and I had an appointment at Katrina Tuttle's showroom on Saturday – my second appointment with her – to discover the first sketches and pick the fabrics. I am in love with Katrina's work and I can't wait to meet her again at the end of October for my pattern fitting. In the meantime she will send me the sketches updates with the laces I chose, and it's going to make it harder to wait until the final dress.
Crédit www.styledinlace.com
I hope I can tell you more next month and I am happy to share exclusive pictures with you in this post.
Have a wonderful month."
Victoria's Wedding Vendors so far:
Reception Venue: Domaine du bois Saint Mard
Photography:  Ricardo Vieira
Videographer:  Julia Swell
Band:  Nazca
DJ:  Gystere
Flowers:  La Fontaine Fleurie
Bridesmaids and Maid of honor skirt: Bayi de Souza
Wedding Dress: Katrina Tuttle
Gluten free wedding cake: Helmut Newcake
If you are looking for ideas and inspiration on planning your wedding in France, don't forget you can catch up with Belle Bride Victoria and you can find all the Belle Brides past and present here.
Save
Save