One of the wonderful qualities of flowers is that there is a flower out there for everyone.  From the classic white tea rose to the playful daisy you can find a flower to suit your personality and mood.  Within this in mind I am intrigued and delighted by those non traditional wedding flowers that provide the alternative and quirky option, I myself had a trailing bouquet tied with black tie Aspidistra, which 4.5 years ago was unusual.
One of the latest flower trends that I have seen coming through especially in the rustic weddings, is wedding flowers using succulents.  I wanted to find out more about this new flower on the block,  so Corinne from PANACEA event floral design has put together a beautiful rustic wedding flower photo shoot and shares her insights into succulents.
"When I was a child, out in the garden with my mother, she was always transplanting and grooming beds of what she referred to "hen & chicks", presumably because of their prolific ability to spread & multiply.  These humble little plants, succulents, have become  hip delicacies and a fun, if not unexpected addition, to rustic and organic infused wedding design.  Succulents are one of the latest "it" elements in bridal bouquets and wedding tablescapes going at the moment."
"Though the trend is big right now, it has taken hold and we expect to see them around for a long while. We love them best pared with romantic, voluptuous blooms that are large and fluffy to soften the effect up somewhat, such as peonies, English Garden roses or dahlias for textural play.  Truly they are a design heavy hitter and can in fact take over; but with weddings, we're always trying to find a sweet balance between structure and whimsy.  I also love them tucked into a grouping of elements right on a table, such as fruit or candles.  They can provide a wonderful little surprise to the expected "just flowers" of a wedding table or bouquet. "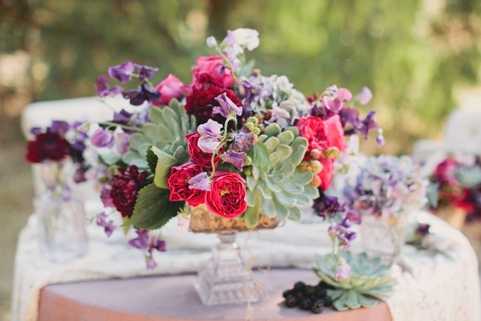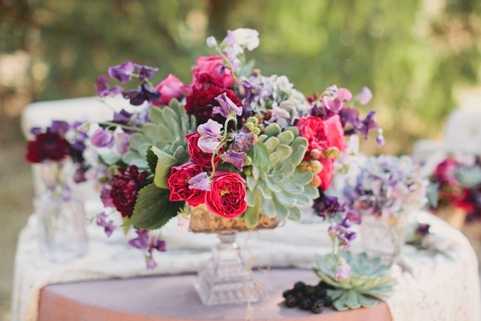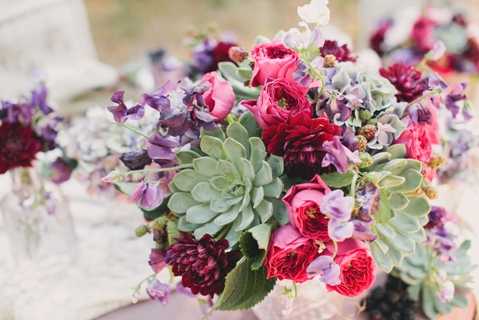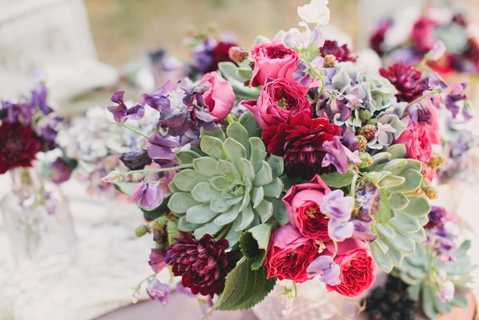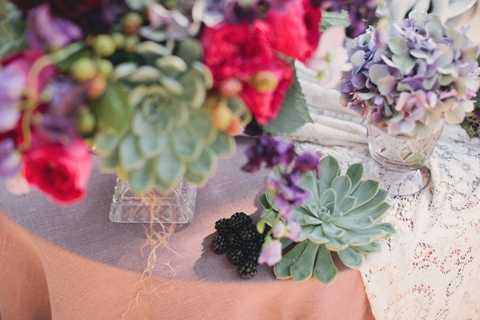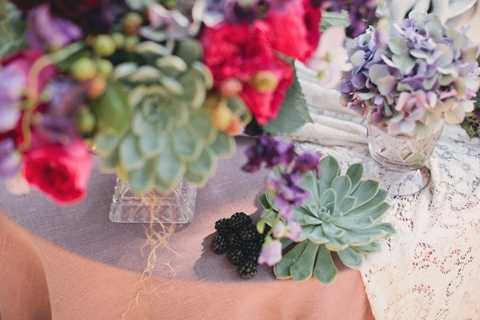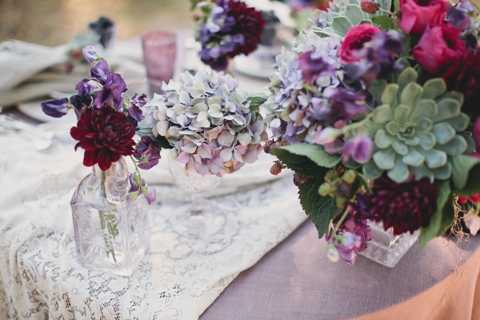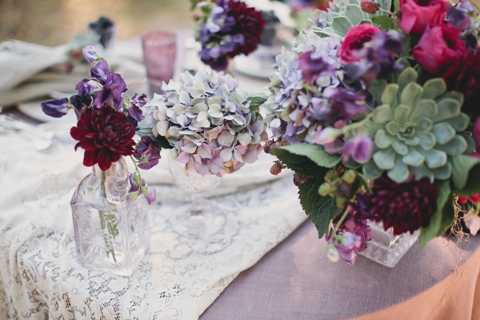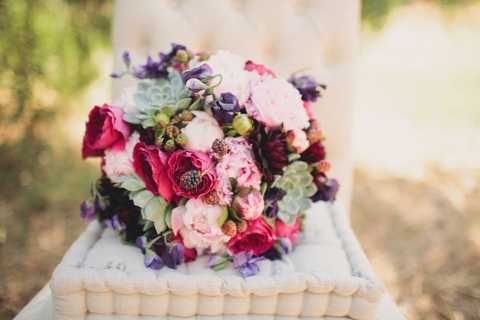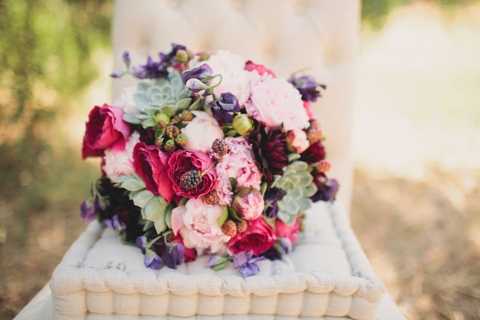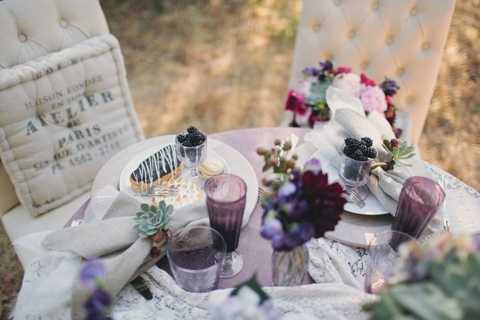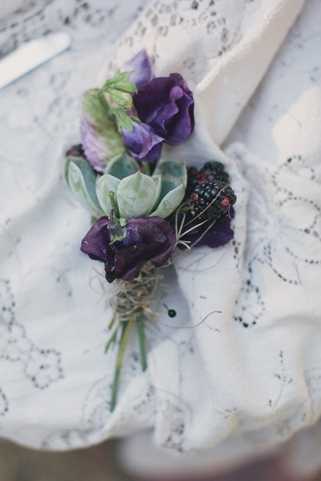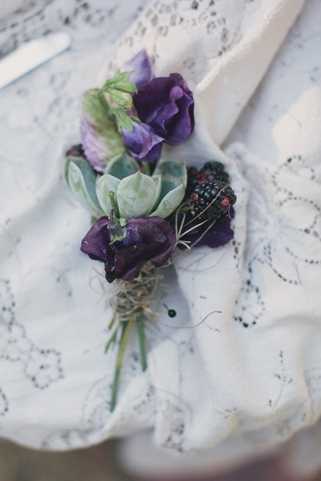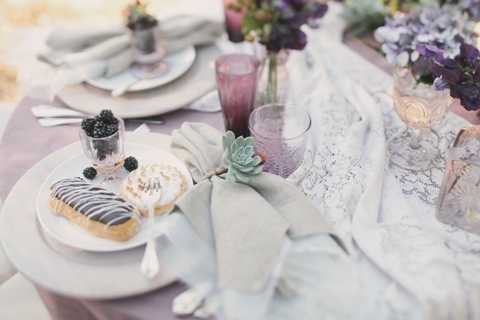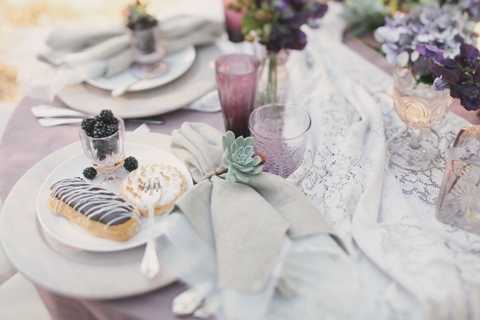 Merci beaucoup for Corinne for putting this fabulous wedding flower shoot together exclusively for French Wedding Style.  To find out more about Corinne's work visit PANACEA event floral design website.
Monique xx
Credits:
Floral Design & Shoot Styling: Corinne Smith, PANACEA event floral design
Imagery: Jake Odening, The Collective Photographers
Linen: La Tavola Fine Linen
Vintage Violet Glass & Lace cloth: Embellish Vintage Rentals 
French Pastries: Sugar Daddy's
Venue: See Canyon, San Luis Obispo