Hello lovelies! Are you looking for the perfect bouquet or boutonniere for your wedding? There are many choices out there, in fact – the garden is the limit! Here at FWS, we are very excited for you to check this blog about different wedding floral trends in 2019, planned and prepared by resident expert Lisa Gatenby from French Flower Style.
Trends differ from year to year. But what's important is you pick that special flowers that speak to your theme and romantic journey. Let us help you make those exciting choices with out the stress and fuss and overwhelm. So over to Lisa…
Colour – Jewel and Earthy tones
The colour schemes of blush pink, pale blue, white, green and copper were the leading stars of last summer but we saw more and more colour staking its claim on French weddings over season 2018 and this is set to become the main floral trend for next year. Deeper Earthy tones and jewel colours such as Amethyst purple , Golden yellow , Sapphire blue and Emerald green will colour wedding aisles throughout France in 2019. There will be a move away from softest blush pinks to sophisticated shades of dusty rose or antique mauve and a steady stream of beautiful rich shades such as earthy maroon, terracotta, navy, dark green and coral will make their way into mainstream weddings  during 2019. Used alone or sat beside some of the more subtle shades giving depth and richness to the design.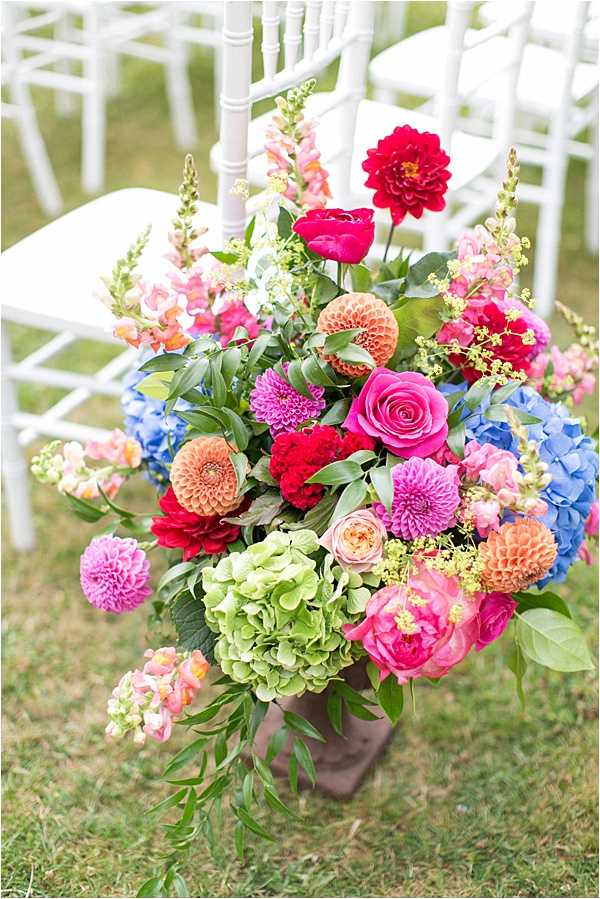 Image Credit: Anneli Marinovich
Soft Romantic and texture
Wild and natural floral designs have also been in favour for the last few years, this trend will still continue but with a slightly softer, tamer and more romantic twist on this look. Designs for 2019 will have a more textured and interesting feel with a collection of mixed textured blooms being favored rather than just one or two varieties of flowers. Dahlias fit this look perfectly and will be one of the go to flowers for next year along with oh so delicate Sweet peas and the ever popular Peony
Eco conscious
As we are becoming more aware of the devastating effects plastic is having on our earth couples are becoming more environmentally conscious and floral trends are embracing this and pushing towards foam free designs for weddings. 2019 will see a rise in this with couples opting for more eco friendly floral arrangements .
Image Credit: Lookingoodimages
Dried Flowers and Wired bouquets
An emerging trend of dried florals in weddings is becoming apparent and will start appearing in French weddings 2019 either mixed with fresh florals and foliages or on their own. Wired teardrop and waterfall bouquets are also on trend for 2019. This versatile design works well for a delicate design or as a large statement bouquet. Its a real opportunity to make the most of your florists skills and design expertise.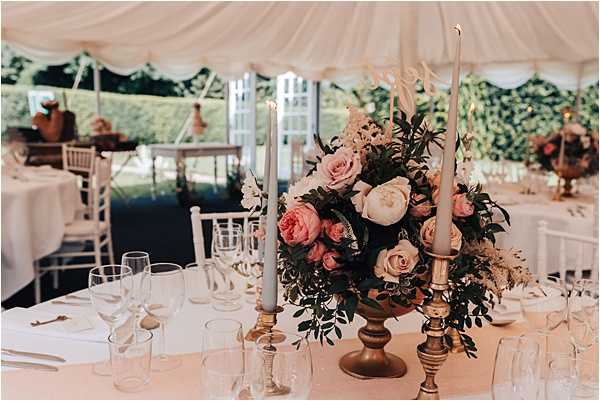 Image Credit: Tomdurn
Foliage
The wedding of Meghan and Prince Harry was a floral fest of grand proportions, with their foliage heavy floral designs and large installations I see the effects of the royal wedding overspilling into 2019 . So, foliage will still be making a statement in 2019 but I predict there will be lots of beautiful rich coloured blooms tucked amongst it. Large installation pieces Arches , hanging designs and staircases are all here to stay for 2019. What's not to love about a glorious floral design creating fabulous ambiance on your special day?
Image Credit: Tonybruce
Your own style
The most important thing to remember is that wedding trends give us inspiration and exciting ideas but your special day should reflect your own style and fancies to make your wedding day personal to you.
Top Image Credit: Anneli Marinovich