Bonjour a tous!
I hope you are well. I am incredibly excited as we are officially in the final year countdown, as in, in less than a year, we are getting married!! It is definitely starting to feel a little more real, especially as I am keeping track in this wedding diary!
Up until recently, it felt as though not much was happening planning wise. People would ask me how it was going each time I saw them, and I would find myself not having anything to update them with. We booked the venue and photographer very early on as we knew exactly who we wanted, and I also happened to find my dress and the bridesmaids' dresses very early, but otherwise, that was it.
However, once I had finished work and after managing to rearrange appointments etc fairly last minute, we managed to fly off to my parents, which is where we will be getting married. I went for two weeks with the kids and Barry came for the first week. We really wanted to try and visit the area in August, so that we could get a good feel of everything pretty much exactly one year before our big day. And everything went really smoothly and much better than I could have ever hoped for!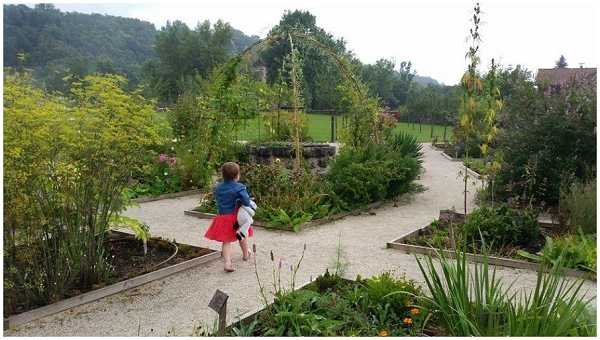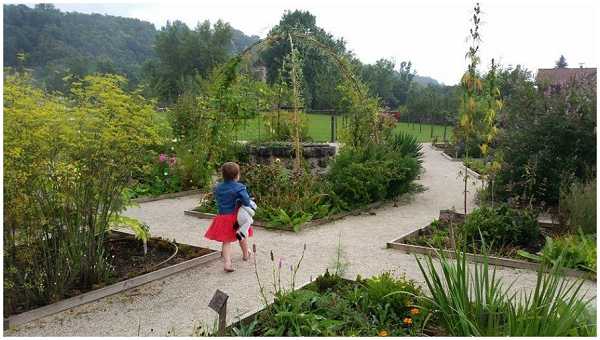 First of all, we were desperate to go and visit the venue. We ended up seeing it twice. My parents had both seen the inside of the venue, but Barry and I had only ever visited the outside. Walking round, we completely fell in love with it. Every aspect of it was perfect. It is reasonably big with separate rooms and areas we can use, whilst remaining relatively cosy and intimate. It has beautiful gardens and the views were as we remembered them…. Stunning! We also saw it with lots of dark clouds around, and in the sizzling heat, but it remained perfect no matter the weather. It was a great relief.
Next, I wanted to go and visit the Mairie just to double check the room we would be getting married in as I was expecting a tiny little office type room, as well as to discuss any legal matters we needed to be aware of. We walked over there one afternoon and we stunned to see that it has undergone a huge transformation, and it now looks like this, complete with parquet flooring on the inside and green windows! They are in the process of completing work on it, but should be finished shortly. It couldn't help but feel like it was all meant to be!
We also went to speak some traiteurs (that's caterers, not traitors as my dad called them) as well as florists. I think we have found our florist, just need to confirm details with her. With regards to the caterers, sadly our venue (which has a great restaurant onsite) does not usually provide catering in the High Season (they provide an all inclusive package for the rest of the year which is really good!).
When visiting the venue, I told them that we were keen to really show off the area to our guests, and wanted nothing but good local produce. At this point, they said they might consider catering for us… and they have since confirmed that they would! We are thrilled as their menu was by far the best we'd seen, and sounds delicious!
During our holiday we also took the opportunity to visit the area, and I really felt like I was seeing the Alps through the eyes of our guests. I truly find the mountains stunning, and when looking at the area from an outsider's point of view, I think that it will truly come across as rustic French countryside. I cannot wait to show people where I come from.
We visited Lyon several times, including the markets, the Traboules, the funicular, the Old Town, the shopping centre, the Parc de la Tete d'Or and it's zoo, and even managed to have a romantic night out sans enfants.
We also visited Grenoble, again seeing some markets, wondering around the pedestrian areas and having lunch with views on the mountains, its Natural History Museum and Botanical Gardens.
We also went to Pont en Royans with its suspended houses.
Another aspect of the wedding planning I was keen to check out whilst in France was the guest accommodation. The only downside to our venue is that people cannot stay onsite. It is also in the middle of the countryside where hotels as we know them here in the UK simply do not exist! I was also feeling nervous that many of the B&Bs in the area might up windy mountain roads which I did not want to impose on my guests the night of the wedding!
I had however found a beautiful looking B&B in the next main town, le Domaine de la Chastelliere. Personally, if my parents did not live where they do, I would have booked myself in to get ready there! It is absolutely stunning, even the road leading there is extremely picturesque!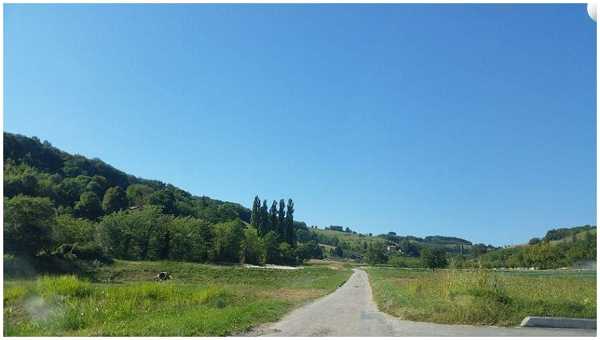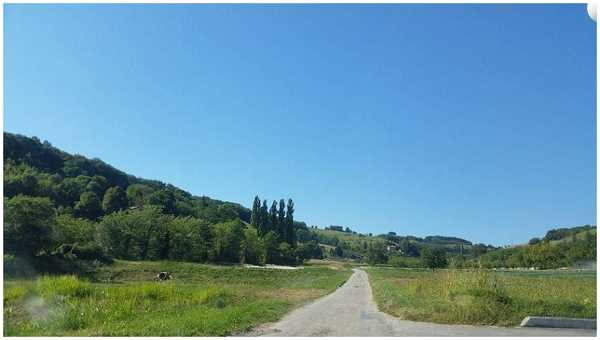 I then went to see a campsite, just 5 minutes drive from the venue, le Camping du Lac de Maraudan. It is located in the woods, just by a lake where lots of activities can be carried out. The mobile homes are all less than four years old and so it provides guests with a cheaper accommodation, just next to the venue but also with things to do before and after the wedding.
My parents have officially confirmed that they are happy for us to host a barbecue round theirs the night before, as well as a brunch the following morning, which is great as their house is stunning and it would be great to have the opportunity to make the most of our guests whilst in France.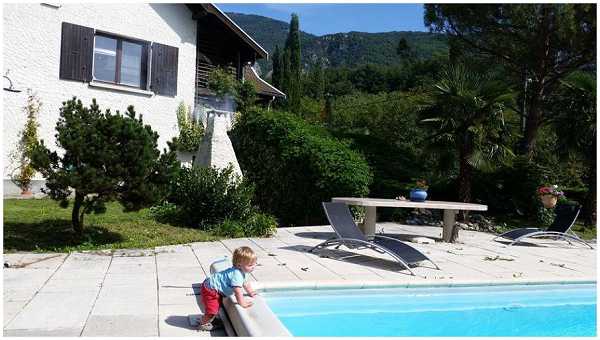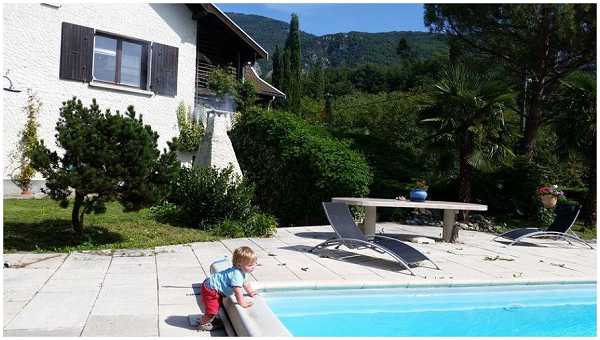 So now, I can say that the wedding planning has truly jumped forward by one big step! I am meeting Jessica again on Saturday to discuss my dress alterations. After that the wedding is likely to take a little step sideways though in the months to come as my gorgeous little sister, who currently lives in Australia, is in the final steps of her own planning for her Christmas wedding and so I will be a busy bee making her a beautiful bunting, posting off her invitations and carrying out the food tasting with their caterers including a salted caramel cheesecake I believe (it's a hard job but someone has to do it! :p )
Much love!
Fiona
Don't forget you can follow each of the Belle Brides as they plan their upcoming weddings Hollie C and FIona you can find all the Belle Brides past and present here.