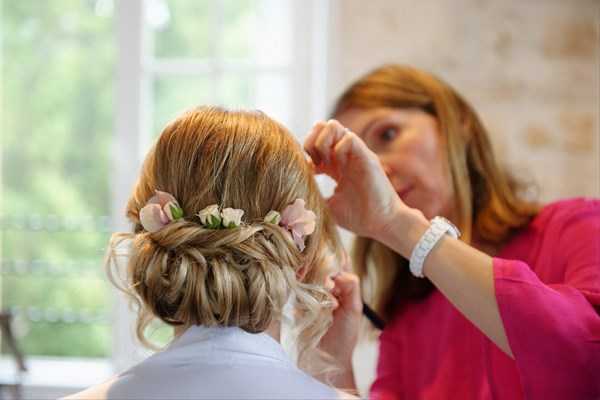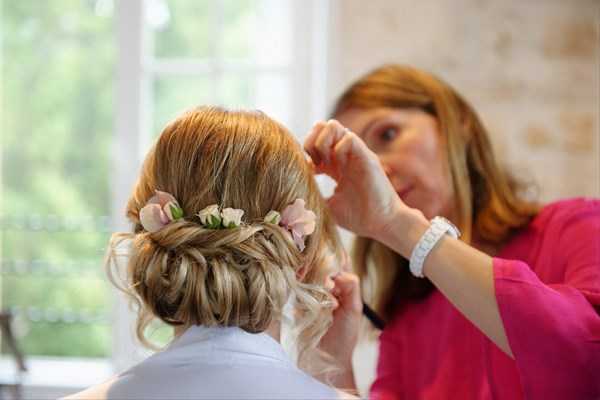 Hello everyone! Today on the blog we have resident Hair and Make up expert Carey Hawkins to provide some tips on wedding day wellbeing.
And these tips have arrived just in time, as they could also help you navigate your way through Friday the 13th!
So without any further delay, lets pass the blog over to Carey and find out what she prescribes for your wedding day wellbeing…
The big word on every health article is 'self-care' and never could this be more needed than for a Bride to Be.
As a make up artist (and yoga teacher) I see clients who by their wedding day are exhausted, their skin is not the best and the stress is getting the better of them…. not ideal when you want to be happy and sparkle for this amazing day!
So how do you keep your glow, energy and sanity?
Firstly water.  I know, I know, it is boring to drink the old 8 glasses a day, but it really does work.  Water is essential for every cell and organ in your body.  With your skin being the largest organ, it really does pay to keep yourself hydrated.  Try to make your water more fun by adding chopped fruit, finding a herb/fruit tea you like and get the day off to a good start by drinking your first glass on waking.  Cut down on caffeine and carbonated drinks.  Also, dehydration can be a cause of anxiety, so it will help to keep those nerves soothed.
What about vitamins?  Such a vast array of vitamins and minerals are available to buy now and just the sheer selection can be confusing.   The best skin supplement I have ever taken (and continue to take) is an Omega 3, 6, 9.  It provides the building blocks to healthy skin and helps with everything from eczema to acne.  After a few weeks you can start to see a change in the skin tone and texture. Try Vertesse Omega 369 Oils.  Also, if you are feeling stressed (or it is pre-wedding time) try a Vitamin B complex – Solgar are a good brand (always check with your doctor before taking additional supplements).
And Breathe.  Amazing that once the nerves kick in our breath becomes shallow and creates tension and anxiety within the body.  Whenever you are overwhelmed (or a minute before you walk down the aisle) close your eyes and breathe in to fill your tummy for a count of four, hold the air in for two and breathe out for four.  Keep going until you feel your breathing is under control and you feel calmer.
Acceptance.  Accept that there will be moments of tension and possibly arguments with your partner and family.  Deal with these moments better by using some simple 'mindfulness' techniques to keep you and the situation calm.  I love the book 'Calm' by Michael Acton Smith.  Easy to read and beautifully illustrated.  Nerves on the big day are normal – everyone experiences them in different ways.  Distraction is useful.  Chatting to friends, a glass of champagne and some music are all useful.  Remember everyone is there because they love you, support you and want to be part of you and your partner's day so take a deep breath and smile before you set off down that aisle.  Try starting yoga classes (loads of online classes on YouTube) to clear the mind (and get a super strong bod to boot) and meditation will help you to cope better on the day.  If you have been sceptical of meditation or think you do not have time in your life for it check out the Headspace app – for simple no-nonsense exercises for all times in your life.
The buzz word – Self-Care.  Look after you in the run up to the wedding.  Take some time every week and designate it a 'wedding free zone' and go and do something just for you and your partner.  Have a massage, meditate, go the cinema or catch up with friends – no wedding chat!
Sleep – oh yes please! According to recent reports we are all struggling to get a full night's sleep but if your sleep is affected regularly you need to put into place a 'sleep cleansing routine'.  Go to bed at the same time every evening and get up the same time every day.  No electrical equipment in the bedroom e.g. TVs or phones.  Use an eye mask if it is light in your room and earplugs for noise.  Lastly keep a notepad by your bed.  Before dozing off write down anything that is in your head or is worrying you.  This helps to calm the brain and be ready for sleep.
Top Image Credit: David Page Photography
Carey Hawkins is an experienced freelance make up artist and hairstylist (and yoga teacher!), specialising in Weddings based in France. Carey is also a regular contributor to FWS.
For more information visit: www.careyhawkinsmakeup.com