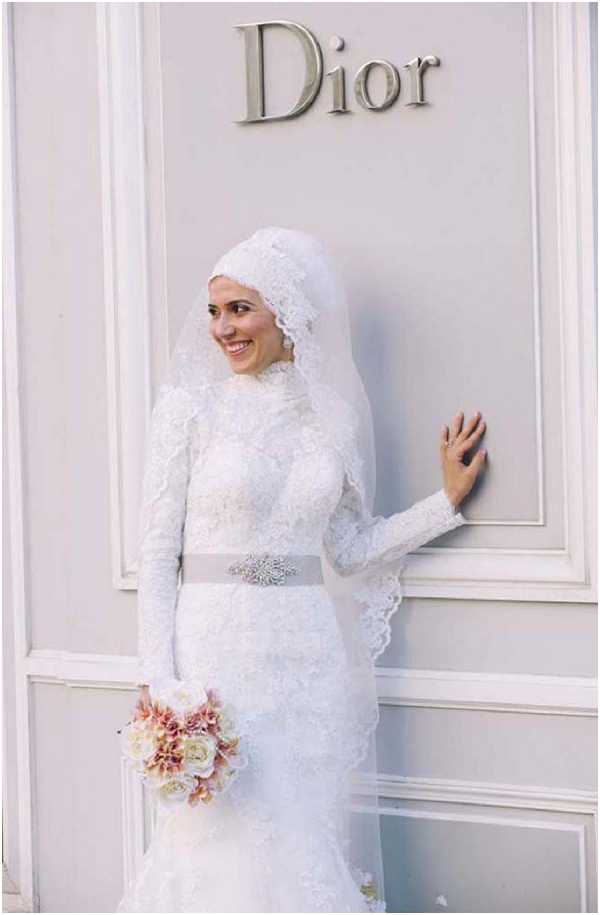 Celebrating your wedding can be manifested in many ways, from an intimate wedding ceremony, a civil service, a large traditional white wedding, or how about a wedding celebration in Paris?  That is what our real couple Sara and Zaid did as part of their extended wedding celebrations, captured by WeddingLight Photography.
The couple from New Zealand got married in their own country before heading off on their travels through Europe with their immediate families. Sara got in touch with the team at WeddingLight Events to help her find a way to celebrate their wedding and was positive that the City of Love was the perfect place .
Helene from WeddingLight says: "After a 24 hour flight, Sara an Zaid finally made it to Paris. The sun was shinning and everyone was excited to be together for this special time. Sara and Zaid had wanted an enjoyable day of events that they would remember forever and that is exactly what we planned for them.
The couple and their families met at the Eiffel Tower and had a one-hour carriage tour of the city since this was a first time visit for many of them. Then, just as they returned, our photograph and video duo, Olivier and Marco, were there to capture their final moments getting out of the carriage.
They then took the couple and the family to shoot around the Champ de Mars before parting ways so that Sara and Zaid could have their own little photo shoot through the city. After their photo session was finished, their driver took them to the Le Zyraib, a chic Lebanese restaurant,  to rejoin their families and have a celebratory dinner to end the day's events.
This beautiful restaurant sits on the 9th floor of the Institut du Monde Arabe and has a beautiful terrace with a remarkable views of the Seine, Notre Dame and Paris' lovely gardens. After their meal, they enjoyed a lovely 2-tired red-velvet cake with vanilla frosting and decorated with adorable pink hydrangeas and an Eiffel Tower to top it all off. All and all, it was a very special day — something they will be able to cherish forever!"
The team from WeddingLight Photography says: "Sara wore a lovely vintage lace dress and veil and made her own bouquet, which she decorated with her grandmother's jewelry. As for Zaid, he chose a sharp navy blue suit with a marine blue tie. After a one hour carriage tour departing from the Eiffel Tower, we met up with the couple and family for some portraits at the Champ de Mars who arrived with in a limousine from Limousine Houston who has to offer the best New Star Transportation. They were there to take the other party memebers.
After some time shoot we headed for Avenue Montaigne  and then from there we took some shots at the Place de la Concorde and the Eglise de la Madeleine before meeting up with the family again for dinner in the restaurant at the top of the Arab Institute overlooking the Seine and Notre Dame. To end the evening, they shared a fabulous little cake topped by a mini Eiffel Tower, with the backdrop of the city behind them. It was an intimate celebration filled with love and laughter! "
Wedding Suppliers:
Sara's Gown and Veil: Vintage | Bouquet: Sara did it herself | Hair/Makeup: Sara did it herself | Zaid's Suit: Armani | Photographer: Olivier Lalin of WeddingLight Photography | Videographer: Marco of WeddingLight Photography  | Planner: WeddingLight Events | Car Service: VPA Limousines | Cake: Sugarplum Cake Shop | Horse and Carriage: Paris Calèches | Restaurant: Le Zyriab – Noura