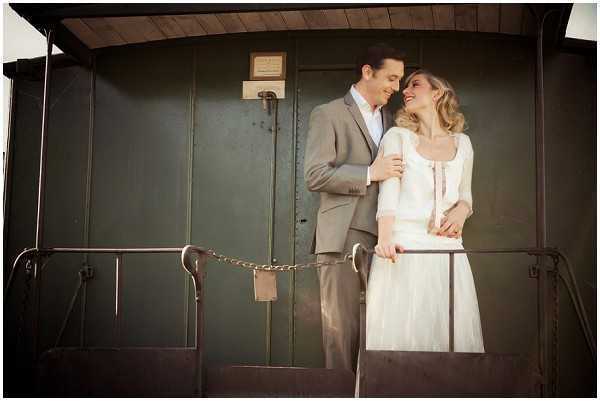 My heart was all a flutter when today's Water for Elephants Inspirational wedding shoot landed in my inbox!  I have to admit that I haven't seen film Water for Elephants but this shoot alone, has persuaded me to add it into my film list.
Just where do I start with this amazing shoot!  There are so many sumptuous elements, with the overall feel resembling that of a vintage film set in itself.  But it is the cohesion between the attention to details, styling and simply fabulous photography from Sandra Hygonnenc that sets this inspirational shoot apart.
French Wedding Style – Photography © – Sandra Hygonnenc
Water for elephants is the story of a young man who falls in love with the star performer of a 1920's travelling circus. Conceived and composed by Elise Gorisse and Laura Dova with Weday's weddings agency, the idea behind the shooting was to imagine how their wedding would have unfolded and recreate its atmosphere.
The team take us behind the shoot: "Set in times gone by, at Guîtres' historical train station, Elisabeth Delsol's decorations are nostalgic and dreamy. Its as if the couple had gathered their personal belongings and had set their table and chairs up by the very same railroad tracks that had accompanied the journey of their lives.
 By the candlelight table full of sweets and cakes lovingly prepared by Emilie, the bride is keeping warm with Mariana's boleros.

With (make up artist) Virginie's sparkles in her eyes and the couples hair beautifully arranged by Nadine, the 1920's atmosphere is very present in the bride and groom's appearance.
After dinner, and glass of the finest Bordeaux wine, the newly weds dance to the soft melody of an old record player, the veils on Majorie's dress floating in rhythm with the music.
Heloise's accessories in her hair and a suitcase in his hand, the couple set off for their honeymoon to the chime of the station bells.
Sandra's photography and Olivier's camera have captured the vivid colours of autumn to underline in a romantic way the newlyweds love for each other, interpreted by Piers and Laura."
This has to be one of my favourite shoots that I have featured on the blog so far!

Credits:
Wedding Planner: Weday's
Design: Elisabeth Delsol
Hairdresser: Expression Coiffure
Make up artist: Virginie'e and find Virginie in the French Wedding Directory
Cake and Bakery: Patisserie cherie
Accessories: So-Hélo
Wedding dresses: Confidentiel Création
Boleros: Les Petites Echarpes de Mariana
Videographer: El Groovy baby
Photographer: Sandra Hygonnenc