We have something a little different for you this Wanderlust Wednesday – a fabulous and luxurious Côte d'Azur villa offer curtsey of Stella Artois Cidre.  Looking for a September break from wedding planning, or maybe you are a wedding supplier who needs to recharge their batteries after a busy wedding season, this is your chance!
Stella Artois Cidre is making its luxurious Cote d'Azur villa – the home to Stella Artois Cidre's "Le President"—available for rent (on airbnb) for just £21. The exclusive villa is the rumoured home of Le President of Stella Artois Cidre and will open its doors to holiday goers for 4 x 3 night breaks, each for 4 guests, from September 12 – 25 while Le President is attending to other worldly matters.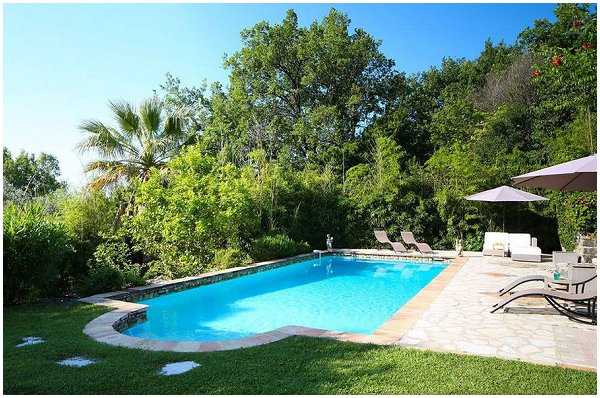 A jewel along the Côte d'Azur, the villa will be open for booking from 31st July through to August 21st with one reservation becoming available each Friday between 11am-5pm to the first eligible Cidre lover that successfully applies during the reservation request window.
Featuring five sumptuous bedrooms, a sensational pool and stunning views over the iconic landscape of Southern France, staying at the villa offers the epitome of continental 'Joie De Cidre' living – all for the price of a Stella Artois Cidre for each of the guests to toast Le President (£21.00).
During each villa experience visitors will be lavishly treated to a host of activities fit for a president.  Le President's personal chef will prepare exquisite gourmet dinners and take guests on tours of local markets; his charming personal assistant will be on hand to give guests "le Presidential" experience—from arranging weekly boules matches to dinners at Le President's favourite eateries along the French Riviera.
La Villa is available to UK residents, 18+, who comply with the Le Villa Airbnb house rules.
There are two bookings windows Friday 14 August (11am-5pm) – for experience on 19-22 Sept and Friday 21 August (11am-5pm) – for experience on 22-25 Sept.