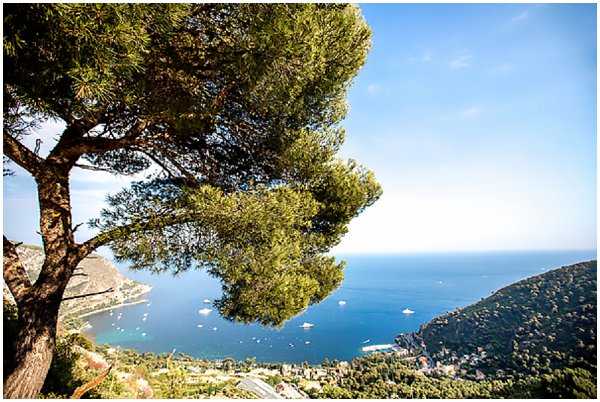 In the domain of French Wedding Style family I have many titles from Blogger to Editor, Mentor and colleague to coach, but one of the favorite titles that I think describes me so well is desk dreamer.  You see as a blogger and editor I spend a lot of time at my desk visiting the world of wonderful weddings through my computer and communicating with mentoring clients via email and Skype.
So it is no real stretch that during my breaks I am a compulsive desk dreamer and fav topic is wanderlust France.  I am so grateful to have visiting many beautiful places in France due to my work, but a new location for a real wedding or the inspiring Wanderlust Wednesday series sets my mind to desk dreaming about my next trip.
So sit back as we review the wonderful world of Wanderlust on FWS and you can get to planning your next trip.
Romantic Weekend in Paris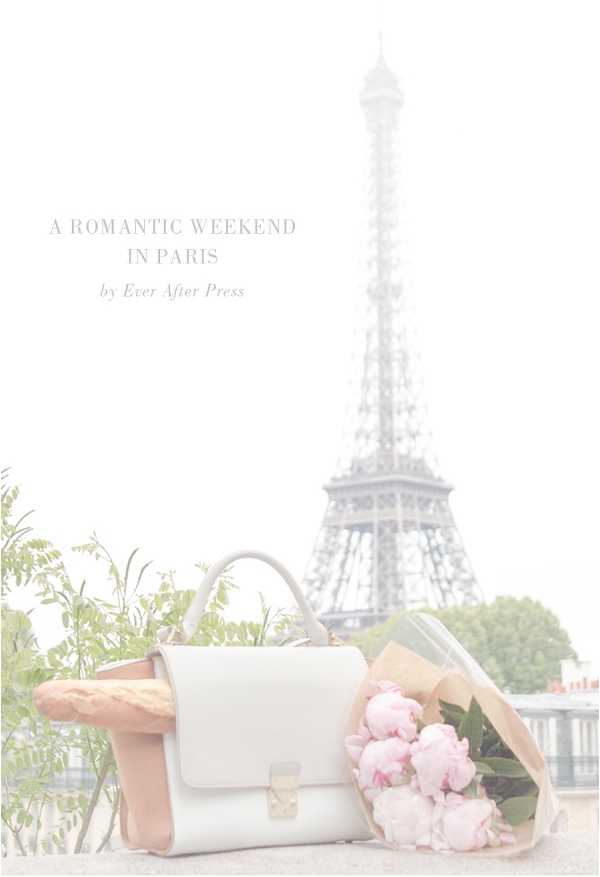 What could be more exciting than a romantic weekend in Paris?  This is exactly what I did for my 5th Wedding Anniversary and it could not have been more special. If you are planning a trip to Paris then we have a treat for you as expat in Paris Emily from Ever After Press, gives us her inside guide to the best places to visit on a romantic weekend in Paris. See full post here.
Exploring Toulouse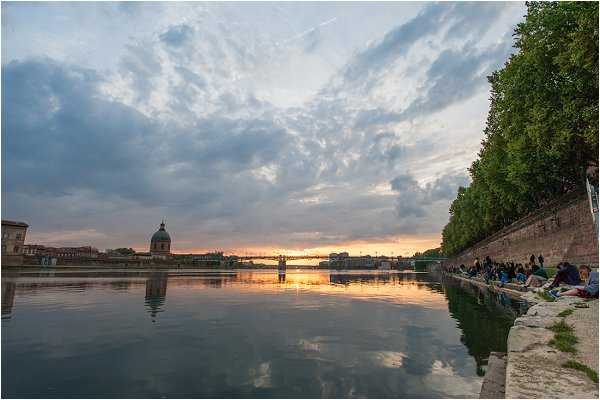 From the Christmas market to the summer beach, Toulouse is an amazing place to visit all year round. With culture, delicious food and fantastic shopping still unspoiled by tourists, it's the delightful French life. Surrounded by amazing countryside and the Pyrenees in view to the south, the pink city (named after her beautiful architecture) is bustling with life. See full post here.
Exploring Nord-Pas -de-Calais
The Pas de Calais area and Nord-Pas-de-Calais is a region bordered on the north by the English Channel and the North Sea, on the northeast by Belgium, and on the south by Picardy. It is made up of just two departments, the Nord (59) and the Pas de Calais (62). Historically, this region covers most of what was once the French part of Flanders, and the old province of Artois. See full post here.
Exploring Bordeaux
The Bordeaux region has everything you want: the city, the countryside and the sea. The city is gorgeous. Breathtaking 18th century architecture, a huge gothic cathedral, the imposing Grand Theatre square, magnificent city parks and an amazing promenade along the Garonne river. Cute and smart cafés with sunny terraces on amazing squares, and bright and plenty of farmers' markets offer tempting homemade and local products. See full post here.
Exploring Lourmarin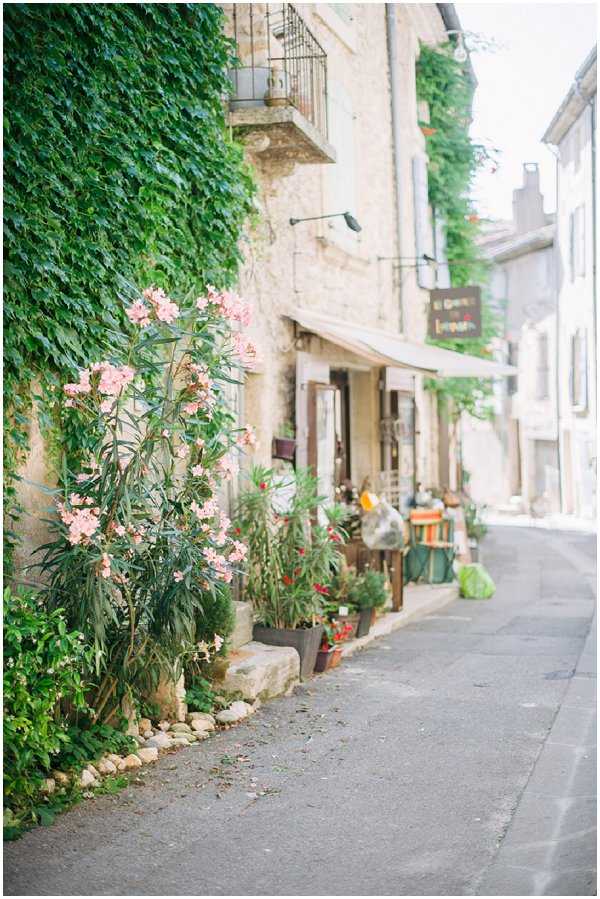 Classified as one of France's most beautiful villages, Lourmarin is a pearl. It is nestled in the midst of the exceptionally beautiful regional nature park Luberon, at the foot of the Luberon massif, in the departement of Vaucluse. Just 45 min. away from Aix-en-Provence, an hour from Avignon as well as St-Rémy-de-Provence, it is an ideal location from where to explore Provence. See full post here.
Exploring the Auvergne Region
The Auvergne region in the centre of France remains one of the most dramatic and mysterious areas – best known for its volcanoes – the Chaine des Puys which make up the Massif Central mountain range. It has the largest volcanic area in Europe. The volcanoes are dormant, but not extinct, and consequentially the area is full of natural volcanic springs.  These are situated with the Natural Regional Park of the Volcanoes of the Auvergne, and the scenic Parc Naturel Regional Livradois-Forez.  See full post here.
Exploring Saint Tropez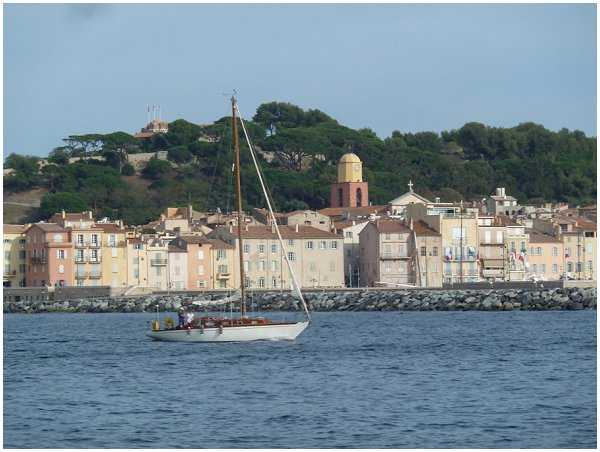 The St Tropez peninsular has long been a dream destination for many. It comprises four main communes: Gassin, St Tropez, Ramatuelle, and La Croix Valmer. Because access and land space is so limited, the local Mairie has endeavoured to retain its rustic feel rather than emulate the glossy resort of Cannes.  See full post here.
Exploring Nantes
Nantes has a great vibe. It's a relaxed city with a lot of green spaces and declared as most livable city in France by Time Magazine. There are around 100 parks and one hundred percent of the inhabitants have a green space at less than 300 meters of their home. This city has all the ingredients for a romantic get-away.  See full post here.
Exploring Cannes
Cannes is one of the largest towns on the stunning French Riviera and famous of course for it's film festival and other festivals which are held in Cannes each year. Cannes is glamorous but not out of reach for the every day traveler. I will let you in on a secret, the French Riviera is ritzy and glamorous but it CAN be cheaper destination than Paris. (shhhh let's keep this a secret!)  See full post here.
Exploring the Beaujolais region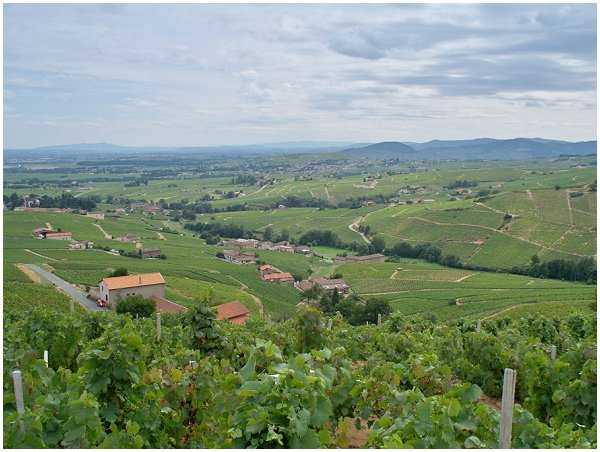 Beaujolais is a historical province and a wine-producing region situated in the north of Lyon and the south of the Saône-et-Loire department (Burgundy). The region is known internationally for its long tradition of winemaking. This hilly region, between the Saône Valley to the east and the Loire Valley to the west, is where the Gamay grape thrives as nowhere else. See full post here.
Exploring La Rochelle
The beautiful city of La Rochelle is situated on the southwest coast of France in the Poitou Charentes region between Nantes and Bordeaux. This beautiful city is steeped in renaissance architecture including 17th-century arches covering the pathways and a breathtaking Cathedral decorated in the Baroque style. You cannot help but fall in love with this picturesque and vibrant city. See full post here.
Exploring Montmarte in Paris
In Paris's northern section of the Right Bank, sits a large historic village on a hilltop in the 18th arrondissement called Montmartre. The name Montmartre was derived from 'mountain of the martyr'. As the story goes, the Bishop of Paris, Denis, was led to the top of the hill of Montmartre, where the Romans decapitated him. It is said that he picked up his severed head and walked about 6 miles before he died. See full post here.
Exploring Eze South of France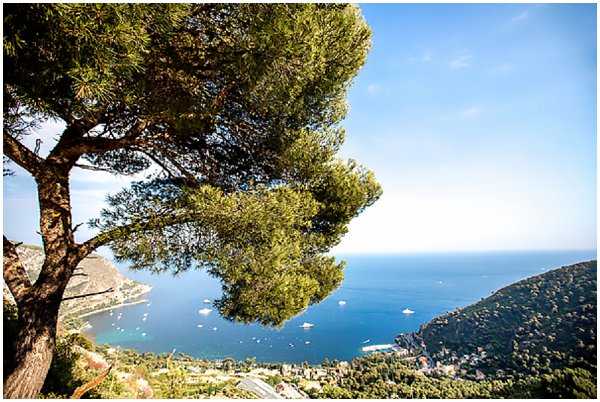 There are many places which call themselves "the most romantic place in the world", but only one has spectacular panoramic views over the Mediterranean sea; Michelin star cuisine; ancient castles; luxury hotels; the all around glorious weather; the exotic gardens; the luxurious sent of jasmine and lavender everywhere, the mysterious windy sun-drenched stone alleys; impressive military history (for the boys) and exquisite jewellery and art shopping opportunities (for the girls)…. and all of that in the space of little more than a postage stamp. Bienvenue à Eze. See full post here.
Exploring Vendee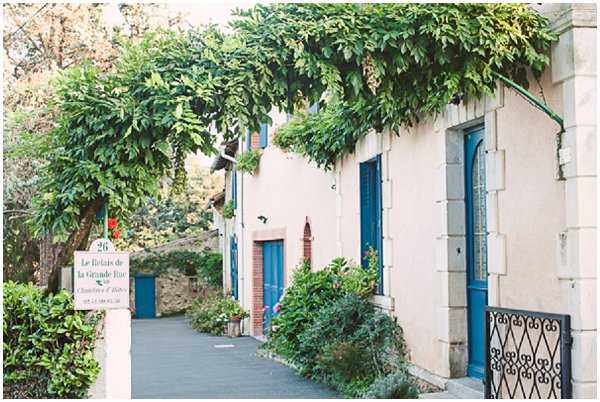 The charming department of the Vendée in the Pays-de-la-Loire region of western France is situated on the Atlantic coast. It is where the Parisians come to escape from city life and where I have called home for the past 8 years. This lush department is blessed with some of the sunniest weather in France, similar to that found on the French Riviera. It's said that it's coastal location gives the area a mainly maritime climate, so if you are looking for a countryside escape with the beach on your doorstep this is certainly a destination to consider. See full post here.
Exploring Aix en Provence
Being a wedding photographer, who loves Provence , Aix-en-Provence is to me the ideal city to use a base to start travelling from. It is perfectly located to reach the coastal cities like Nice and Saint-Tropez, but on the other hand, Orange or Nimes are also very easy to reach from Aix. Aix-en- Provence is often called the city of art and the city of light, two things that lie close to my heart!  See full post here.
Exploring Valbonne
The charming village of Valbonne is situated on the French Riviera, just 20 minutes drive from the coast. The village has become my favourite village on the Riviera, luckily enough; I only live a few minutes away! With an array of shops, restaurants, hotels and small art galleries, Valbonne is a great location for you to visit. We are lucky to have some of the best weather in France with sunshine and warm temperatures year round. See full post here.
Exploring Chamonix
From peaceful summer hikes or carving up the piste in winter, to the hustle and bustle of central Chamonix it has so much to offer  but what's not to love? So let's start with the basics; getting to Chamonix is very easy. Geneva is the nearest major international airport which is particularly good for UK based readers as it's well serviced by several low-cost airlines and is just over an hour's drive from Chamonix.  See full post here.
Exploring Montpellier
Nestled between the Mediterranean sea and the Cevennes mountains, Montpellier is a vibrant town. It's easy to get here by air, either via Montpellier Fréjorgues airport (the nearest), Béziers aiport or Nîmes airport. There are lots of things to see and to do in Montpellier…so let me help guide you! See full post here.
So where do you think you will be wanderlusting off to next?  Leave a comment below.