Good Morning! We hope you are enjoying our engagement and proposal week here on FWS! We have for you a gorgeous wanderlust couples Bordeaux engagement session today… oh THAT dress!
Who doesn't love to travel? Well today's stunning couple not only show us how to rock an engagement session in France but they have THE most amazing travel record.
I'll pass you over to Chris from Chris+Lynn Photographers to share Marina & Daniel's story…
"New York couple Marina & Daniel love travel and adventure! In 6 years together, they have travelled to 40 countries! The couple met in Miami, had their first real date in New York City, and got engaged by starlight on a deserted beach after a 5-day boat journey in the Philippines! So it was only natural that they celebrate their love at a far-away location as well. And they decided to choose France!"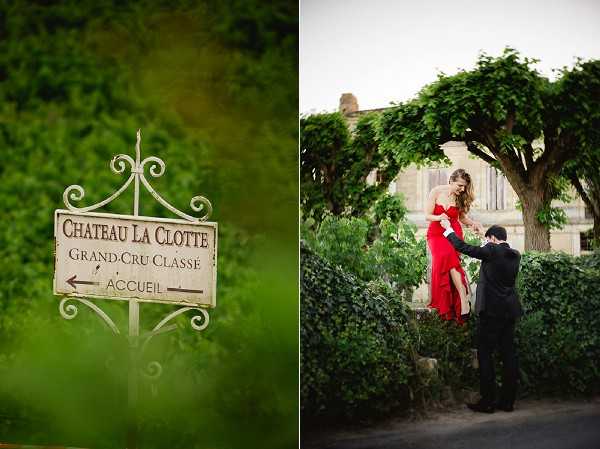 "The afternoon of their engagement session was spent exploring. From the stone gate of the once-walled town to a local vineyard to viewpoints of the town centre with its cobblestone roads and terra-cotta rooftops, the couple enjoyed a romantic stroll hand in hand. And of course, everyone enjoyed a relaxing stop for a glass of wine!"
"The couple chose the Bordeaux area for their engagement and wedding because it was a central place in the world for all their family and friends to gather. Their guests came from the USA, Australia, Belarus, Israel, Canada, Japan, and Singapore."
"It was the location of their first trip together six years ago! While spending two weeks driving through the Gascogne region, they fell in love with the charm and history of this medieval village. And enjoyed wine tasting in the many chateaux that surround it."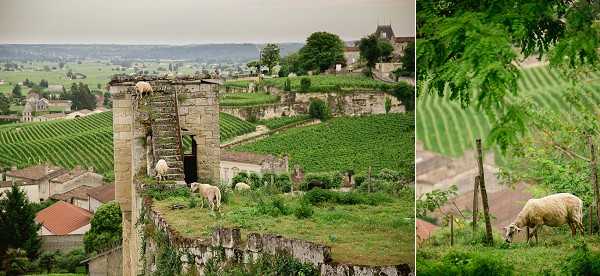 "The Unesco World Heritage Site of St. Emilion – with its Romanesque churches, ancient ruins, and world-renowned vineyards and wines was the perfect location for the international couple to commemorate their engagement."
"Marina & Daniel decided to do their portrait session just a week prior to their wedding so they could enjoy one of their favourite locations and get to know their photographers as well! They wanted an elegant but relaxed portrait session that would really feature the unique beauty of this place that was so special to them.
Elegance meant a suit and tie for Dan and a long red gown for Marina. Such a great choice of outfits! The vibrant colour of her dress popped among the stone walls and streets of the town and contrasted with the greens of the foliage."
For even more engagement sessions at stunning locations throughout France check out our engagement section here.
Wanderlust Couples Bordeaux Engagement Session Snapshot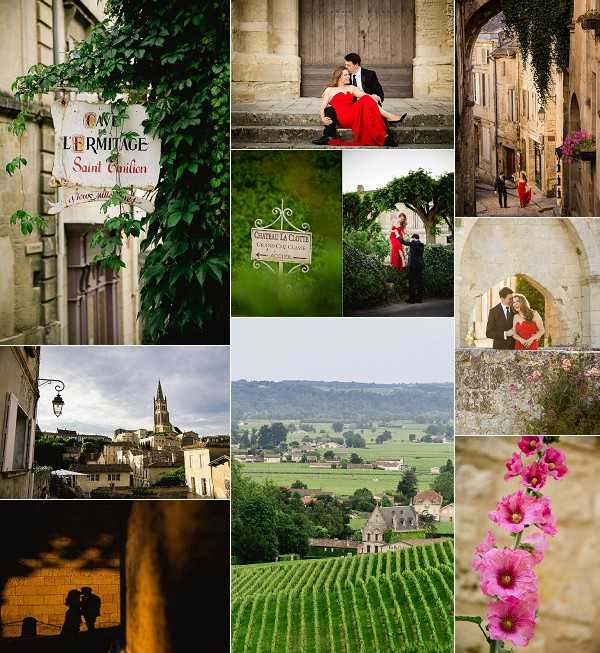 Wedding Vendors
Photographer: Chris+Lynn Photographers | Planner: Nicole at Pure Expression Events
Save
Save