We may only be 10 days away from Christmas eve (we know we can't contain our excitiment either!!) but just for a few moments we are heading to the Provencal sunshine for todays Provence Vineyard Wedding.
A group of talented vendors came together to create this vintage inspired Provence vineyard wedding shoot to inspire you during your wedding planning journey. So make sure you have your pinterest board at the ready because everything from the stunning vintage inspired lace gown to the delicious sweet table adorned with sweet treats and pretty coloured wedding favours are swoon worthy to say the least, a real French vintage dream. The day was superbly captured by FWS vendor and photographer Wild Roses.
Thiebauld of Wild Roses prefers to consider himself as a storyteller, documenting true life moments, laughter, tears, the small details and your uniqueness. "It's a blessing to share all the intensity of emotion of amazing families. It's also a challenge, you are in charge of creating the family Patrimony, create memories that are precious for you and all the people you love. It's your day, not a staged editorial shooting, and I invest my soul in creating unique images."
The day was planned by Life Events Wedding Planner and included flowers and decorations by Marie Myrtille and delicious treat by Emma's Cupcakes Nice.
We'll now pass you over to Thiebauld of Wild Roses who will be walking us through this Provence vineyard wedding shoot…
"This shoot was inspired by the meeting between haberdashery and Provence. We arrived in a century-old country bastide, surrounded by huge stone pines. A place steeped in history which brings us back to the Provence of the past. A journey in a romantic period."
"Here is a colourful invitation to spring, to the creative renewal of nature, to tender young greens, to the wind in the vines, which bud after winter. Buttons and thimbles escort our bride amongst all of this charming nature."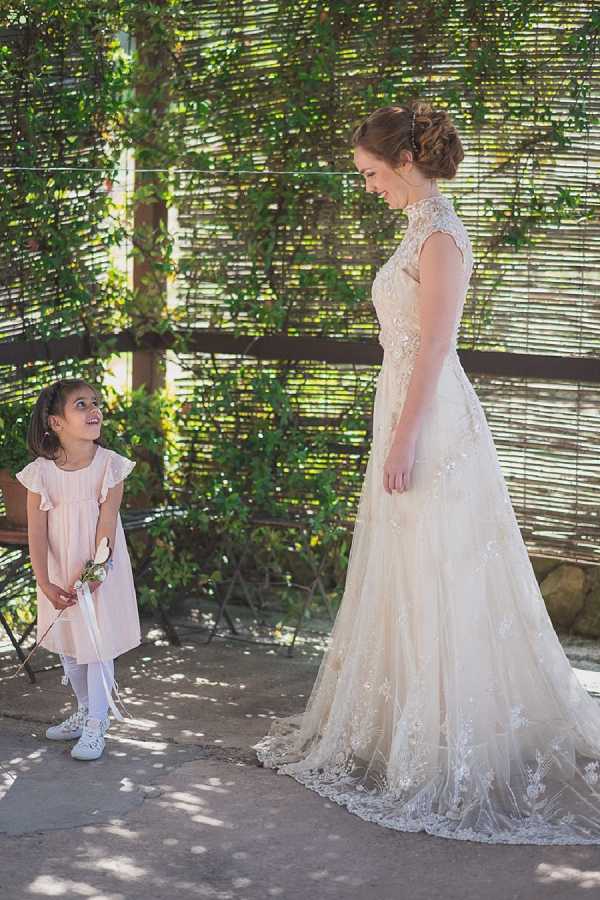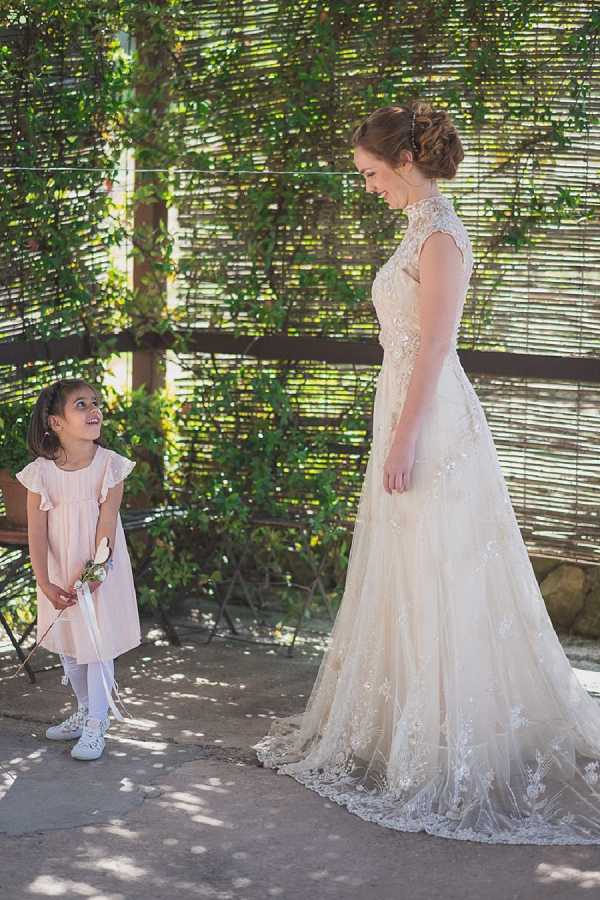 "Light suspensions, under the oak, invite you for a country lunch using nice vintage dishes."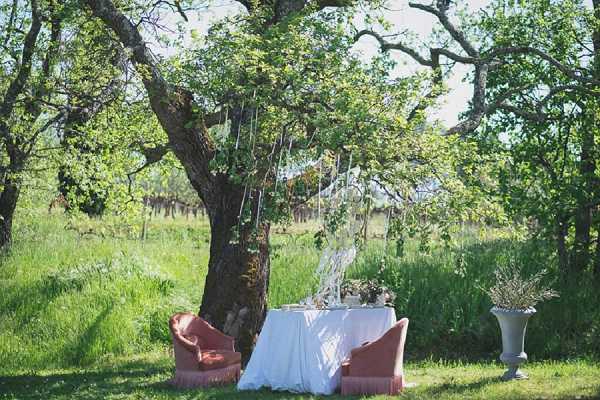 "Arts and crafts by Feeline Creation are inspired by traditional haberdashery, integrating lace and fine fabric, to highlight French hand-made know-how."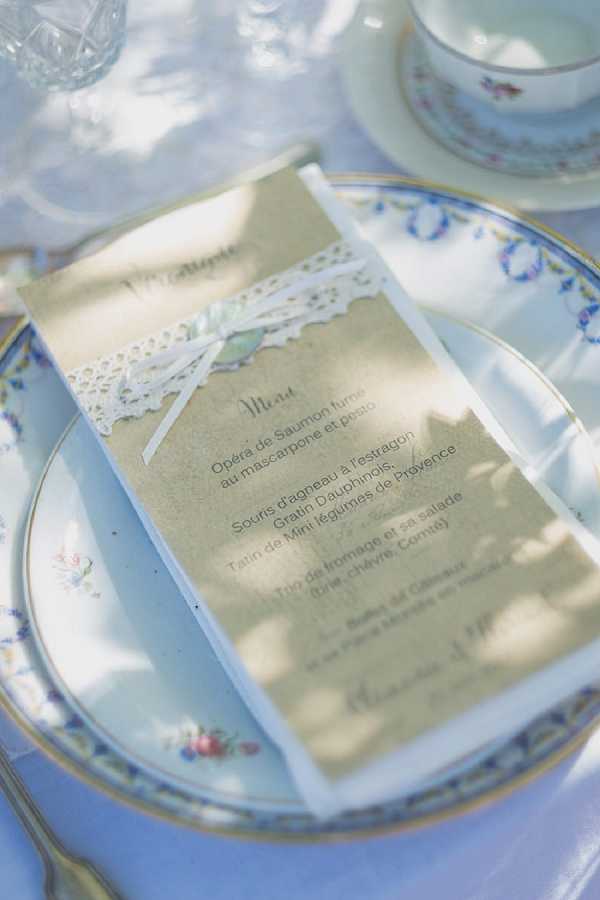 "Mini flask and fruits gorged with sugar bring colors and gourmet style around the pure white of the wedding cake, created by Emma's Cupcakes Nice."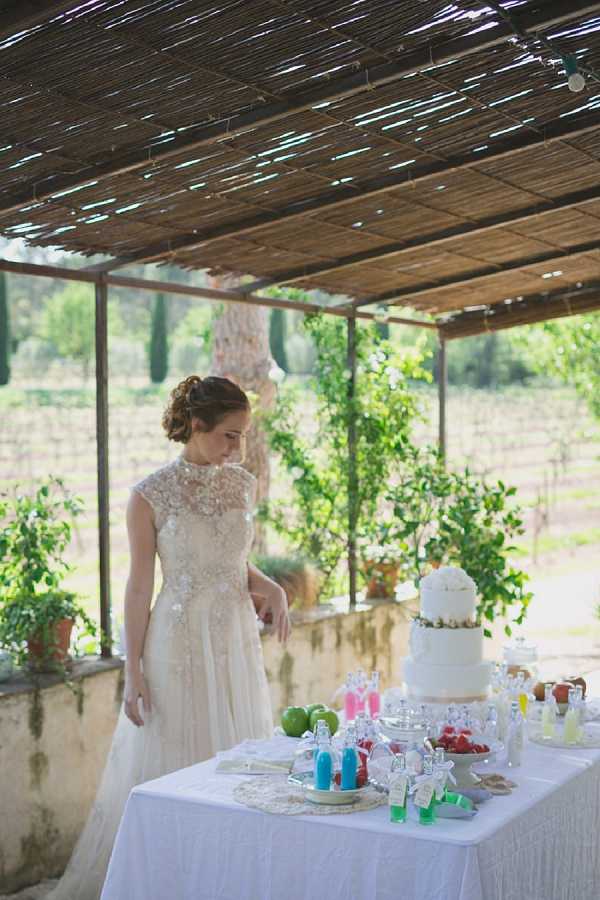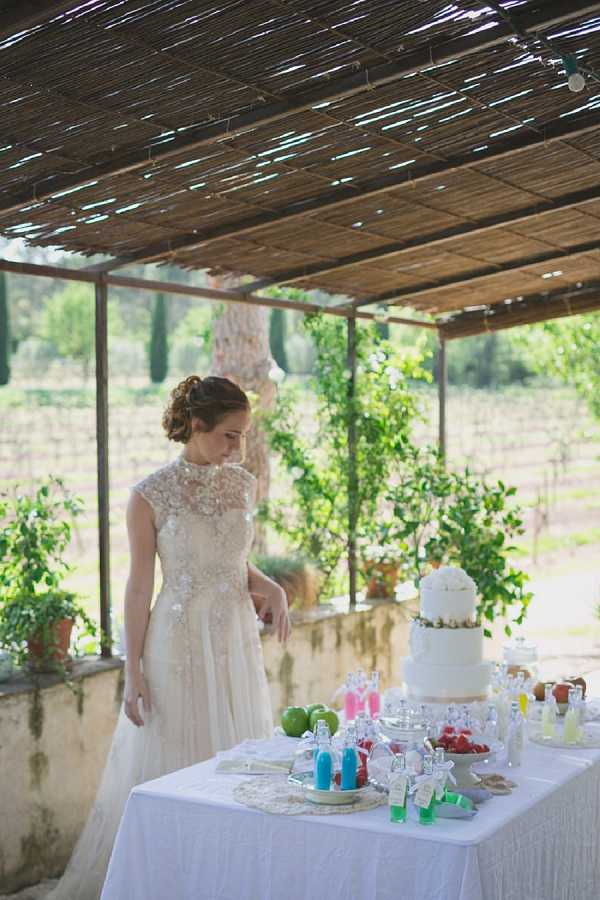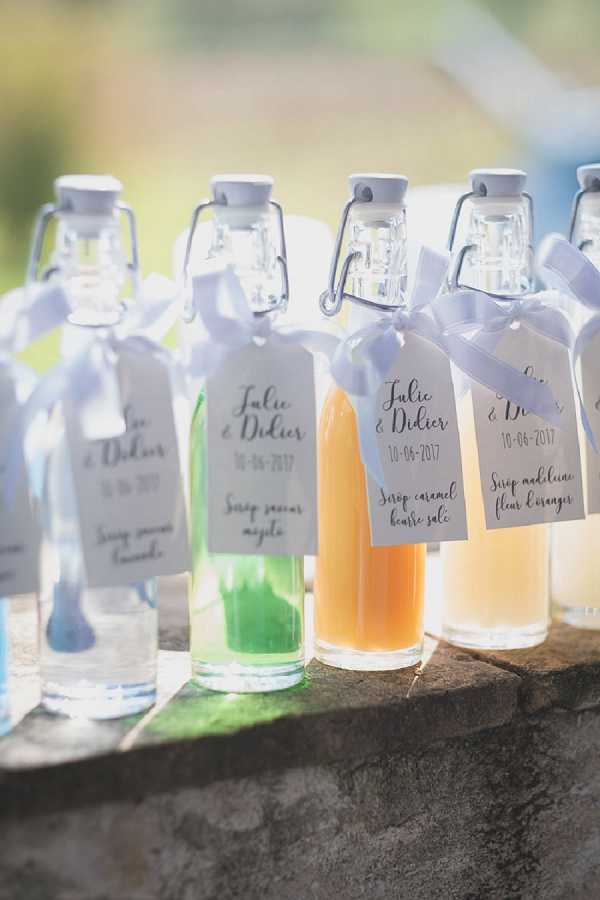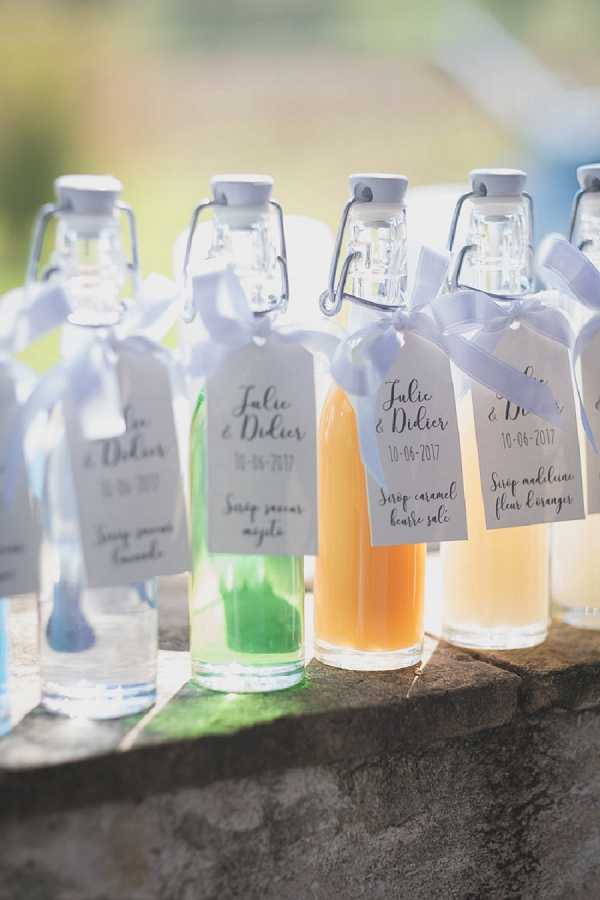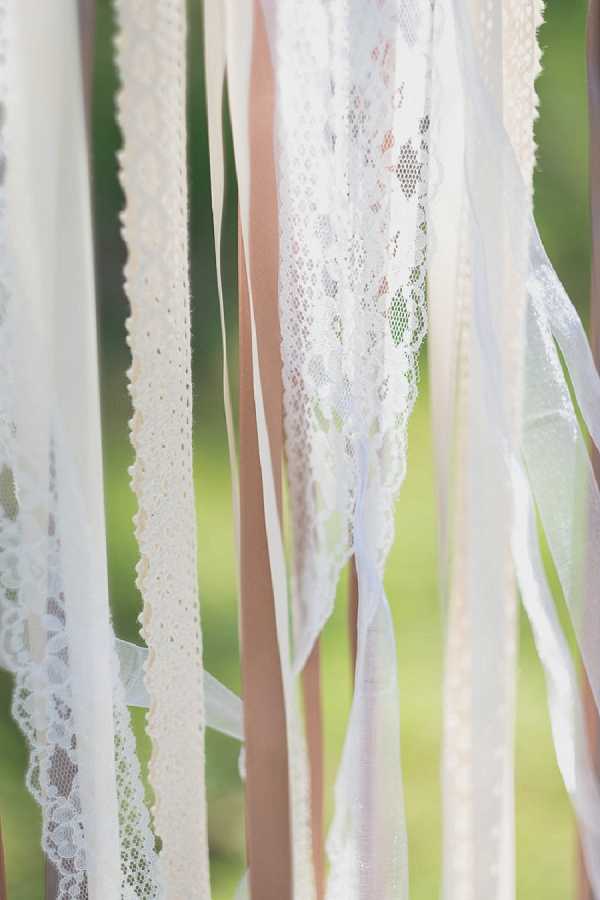 "For this theme, we wanted an elegant and sophisticated outfit. Following the advices of Martine Toledano, the bride is wearing a Victorian style wedding dress. This traditional British designed dress is beaded and accurately manufactured to perfection. To fit with the general atmosphere, make up is light and airy and hairstyle simple."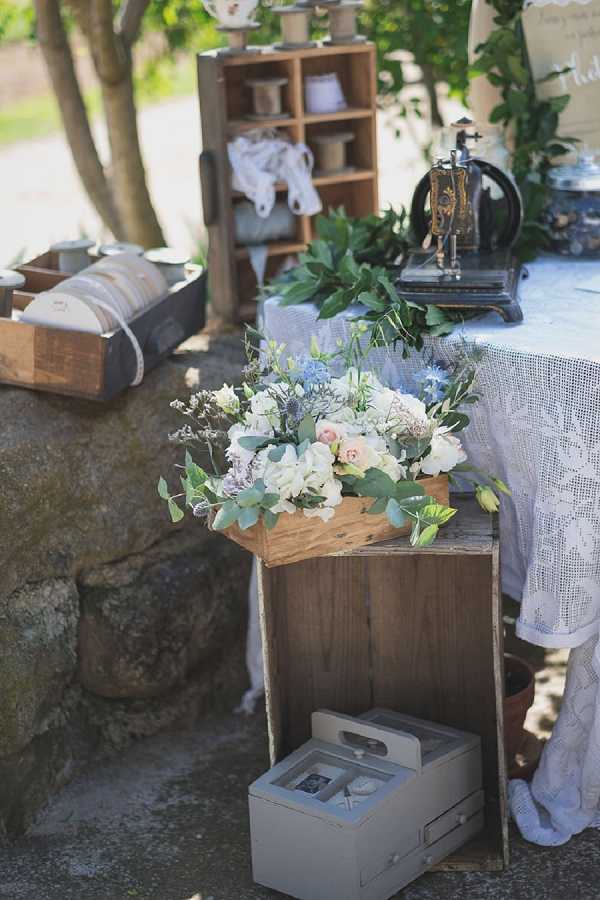 "The photographs by Wild Roses, mix soft lights and poetic notes."
"The bouquet combines flower's bucolic spirit and sophistication of haberdashery. Marie Myrtille chose to associate pastel colors with more intense tones to highlight the contrasts."
"We hope that these original ideas will inspire you for your wedding, binding nostalgia and elegance, through this Provencal haberdashery inspiration. A special thanks to our model Patricia for her kindness and patience."
For even more Provence wedding inspiration check out this sun-filled wedding at Le Clos Saint Estève.
Vintage Inspired Provence Vineyard Wedding Shoot Snapshot
Wedding Vendors
Photographer: Wild Roses | Planner: Life Events Wedding Planner | Wedding Dress: Martine Toledano | Hairstyle and Make-Up: Caroline Coiffure a Domicile | Flowers and Decoration: Marie Myrtille |Stationery and Accessories: Feeline Creation | Wedding Cake: Emma's Cupcakes Nice