How many elements of today's inspiration shoot do I love, Kel-Leigh Couture – yes!  Vintage glamour – yes!  Paris – yes, yes!  So it comes as no surprise that when I saw this fabulous vintage glamour shoot by Belle Taylor of Bella Photo Art, featuring hair and make up by Lexi De Rock, my fingers couldn't type fast enough to make sure that I could share this with you.
Destination wedding photographer Bella from Australia, was heading to Paris for the first time and decided to organise her own inspirational photo shoot.  "I think it's every wedding photographers dream to shoot in Paris! The city of Love. Well it's always been my dream."
"A local dress designer Kel from Kel-Leigh Couture had the perfect dress for the occasion, not your typical white ball gown, a more  Parisian styled dress.  Kel very kindly loaned me her stunning couture creation so all I had to do was source my model and hair stylist and makeup artist.
Lexi De Rock did a stunning job doing hair and makeup for the shoot and Nancy Dee Ree was my amazing! model. The shoot was a personal project for me that all fell into place including the weather to make for one very stunning photo shoot."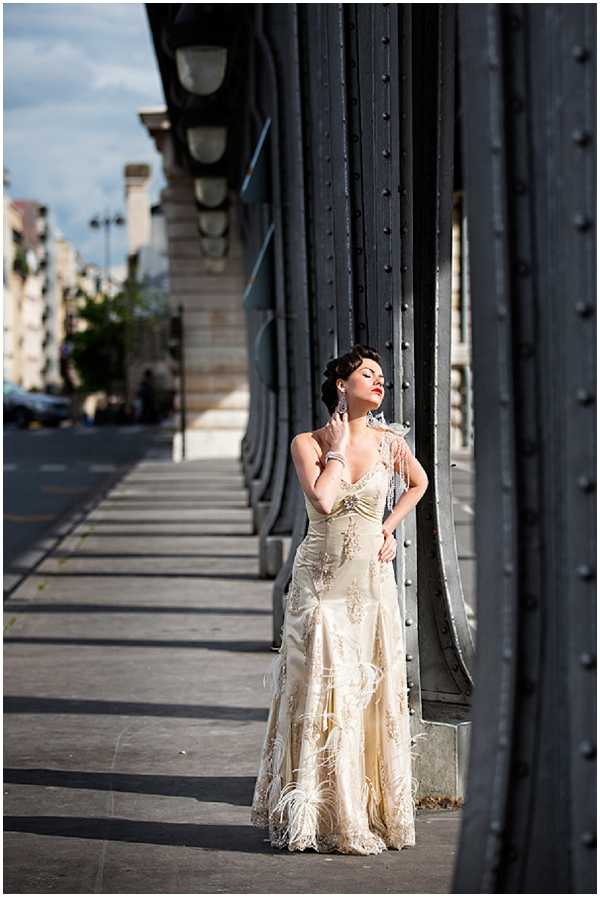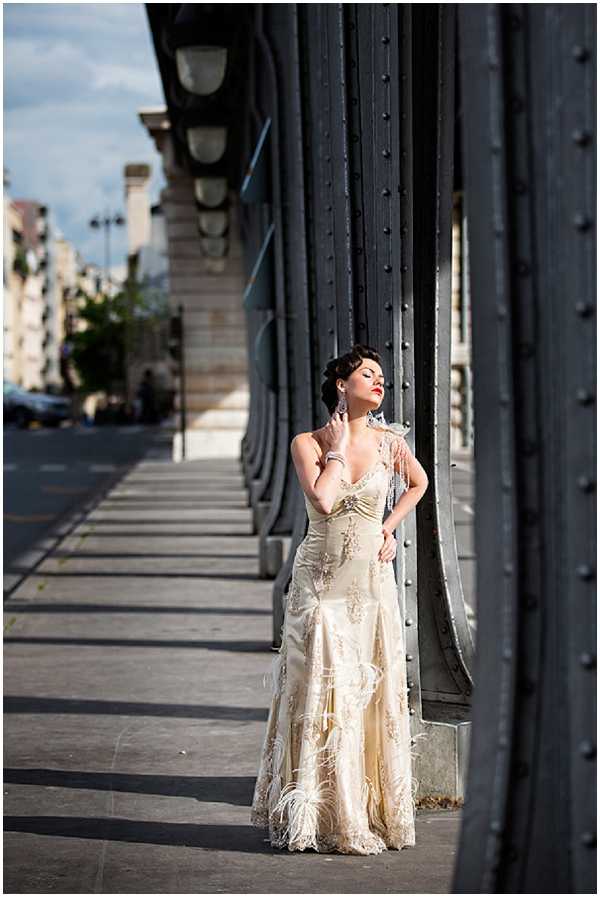 Lexi takes us through her hair and make styling for the shoot: "Vintage glamour is probably my very favorite thing to recreate, or I suppose rather, to reimagine for todays fashions and todays bride.  The fashion eras between 1920-1960 are such a treasure trove of truly divine inspiration and so when Bella brought out that amazing champagne ostrich feather gown I was immediately reminded of Ginger Rogers and Fred Astaire floating across a dance floor.  Scarlett lips and retro waves seemed the perfect match to the hollywood glamour of the gown and of course the romantic setting that is Paris."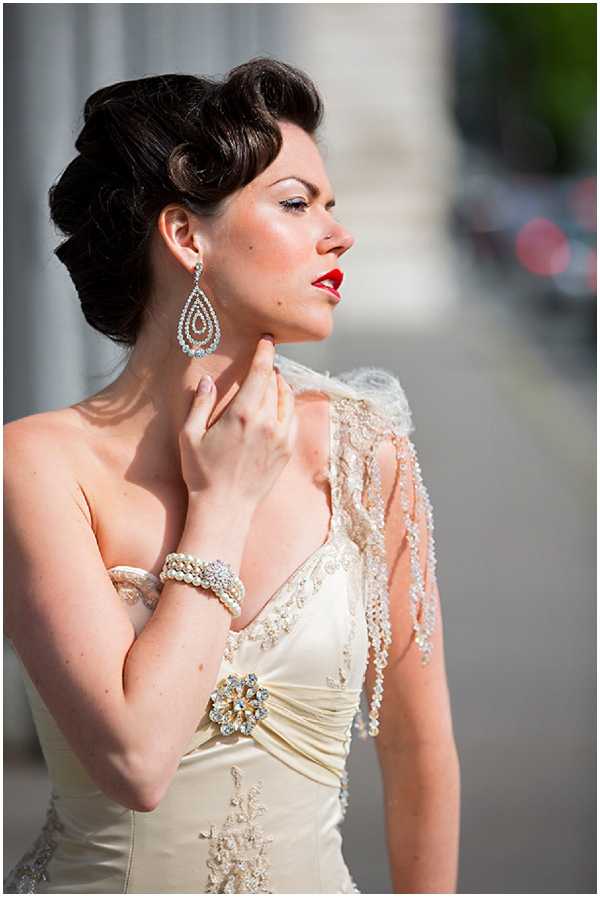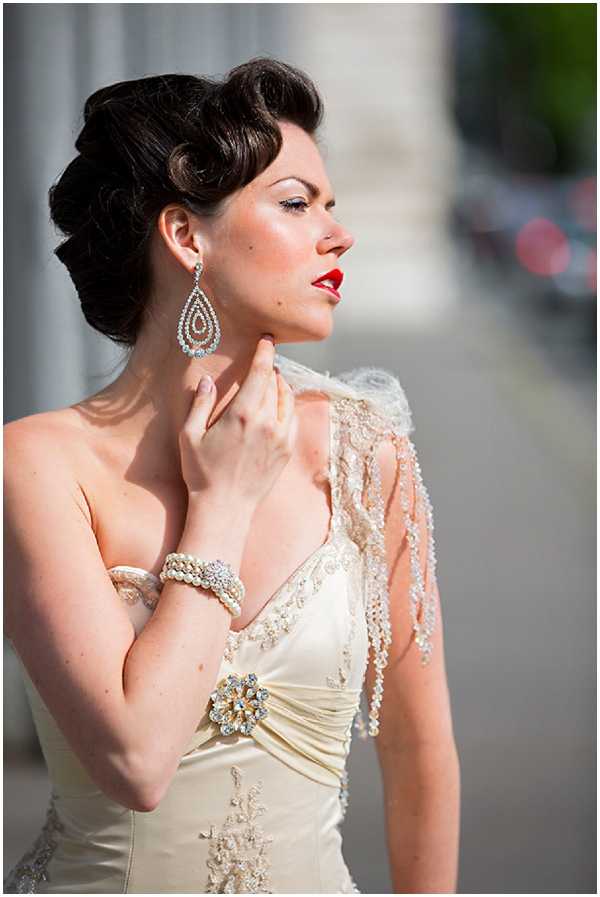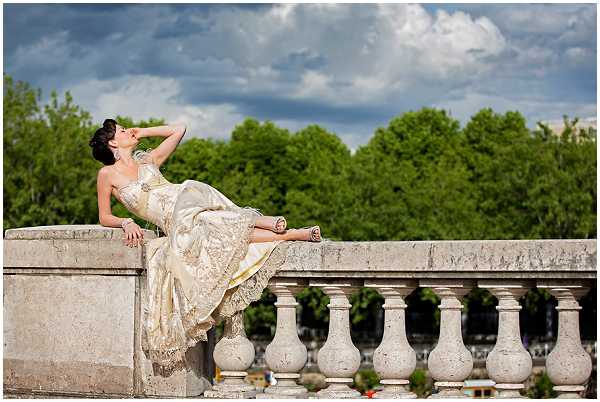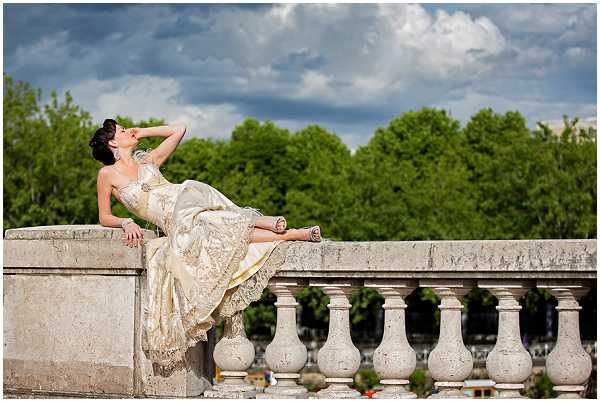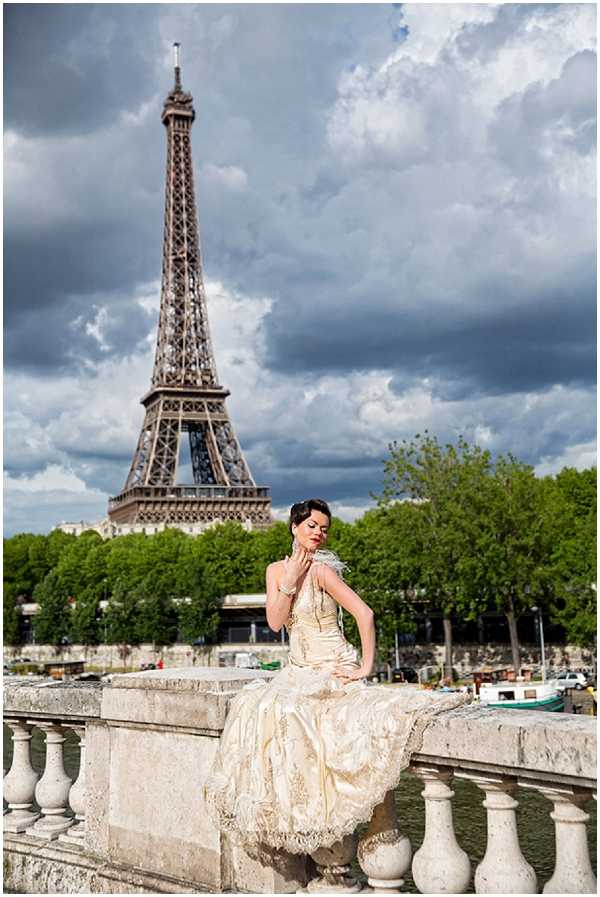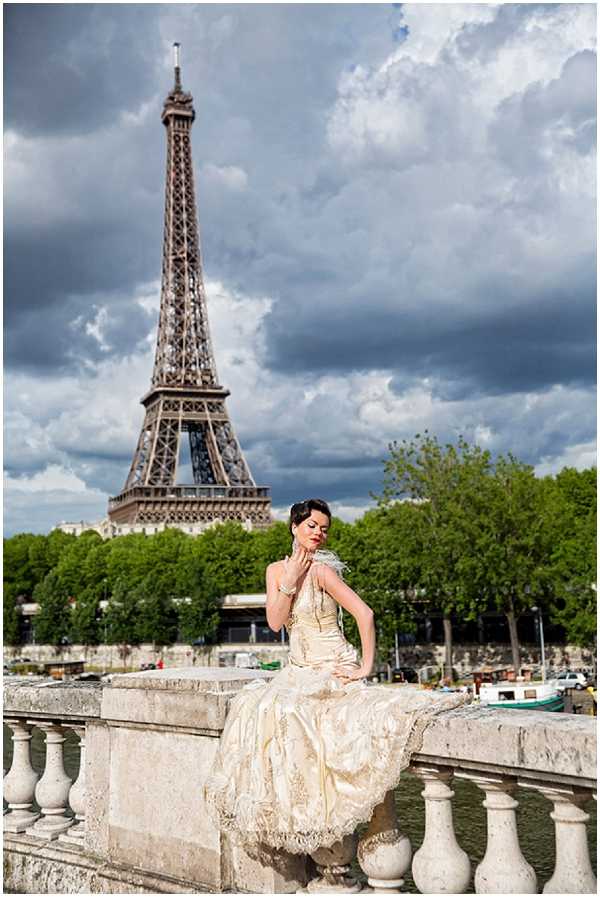 Be sure to check out the suppliers involved in the shoot below or view more photo shoots for further inspiration.


Wedding Suppliers:
Hair and MakeUp: Lexi De Rock
Model: Nancy Dee Re
Dress: Kel-Leigh Couture Bridal
Photographer – Bella from Bella Photo Art – Photography by Bella