If you like vintage style, retro or shabby chic, today's vintage DIY wedding from France and captured by Celine Chhuon Photography, is bursting full of ideas for you take inspiration from.  She's a fashion addict and a big fan of Sex & the City, He's a huge football fan and loves complicated words. She's outgoing, He's very shy… As they say, opposites attract !
Julie and Paul held a very simple and heartwarming wedding. We had a photo session at L'Abbaye d'Epau near Le Mans, which is a
breathtaking abbey built in 1229 for Queen Bérengère de Navarre. The architecture is amazing and really conveys the romantic and vintage feeling that the couple wanted to have in their photos.
Julie and Paul both have a fondness for vintage hence, they chose to have a vintage Citroën DS as car and Julie's dress was tailor made. Julie wanted something very specific, a dress that could have this romantic and vintage edge by covering her shoulders during the day but that could turn into something more modern : a bustier dress for the night. The challenge was taken up by Tara Deva, a wedding dress designer based in Rennes, who came up with this lovely shrewd 2-in-1 dress.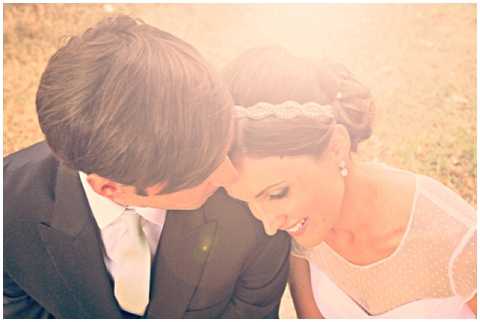 The couple chose to hold the cocktail and dinner at Château D'Oyré, in la Vallée du Loir, a beautiful castle surrounded with a lush park, where you can wander for a lovely walk, spot some horses in the gardens, as well as gaze at the beautiful old chapel hidden at the heart of the park.
Julie and Paul also mastered the art of DIY weddings – with the help of their mums ! – all the decoration was handmade, from the Liberty themed baskets holding the rose petals, the hand sewed garlands, not to mention the candy bar as well as the photo booth ! They also chose homemade jams as favors for the guests.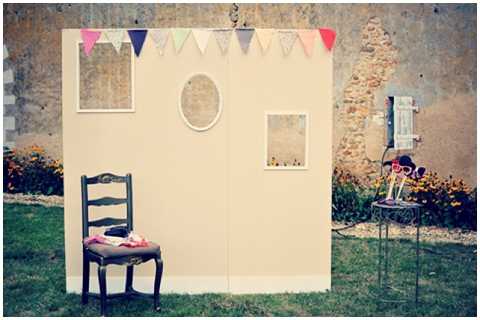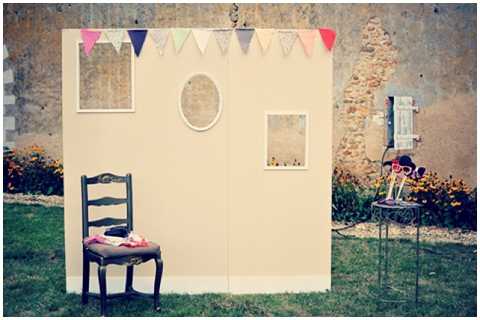 The day was filled with stress-free happy families, joyful guests and lots of love of course! The celebration of Julie and Paul's love ended up in the air with lucky lanterns lighting up the sky.
Many Happy years ahead for Julie and Paul and I would love to see how they use their creative skills for their first wedding anniversary.


Credits:
Chateau Oyré : www.camilleconstantin.com
Vintage car rental : www.retrocalage.com/
Wedding dress : Tara Deva www.taradeva.fr
Photography : www.celinechhuon-photography.com