Happy Hump Day!  When it comes to the delicate topic of finding your wedding dress, many brides will have a funny, traumatic, epic story about their journey to find their wedding dress.  It is a shopping experience like no other and comes with many tangled scenarios from politics of who goes, budget, what you like, finding and booking an appointment, etc etc.
If you are just about to start looking for your wedding dress or in the process of finding it, then you will love Belle Brides Victoria getting married in France in 2017, and her experience and advice of finding her dream wedding dress.
Victoria: " Hi everyone,
Summer is almost here, which means "officially 12 months left before the big day" and I am delighted to announce to you that today is going to be about flowers and THE Dress.
I came back from France a few days ago and let me tell you that except for cheese, charcuterie, and sun it wasn't vacation. I was there for 10 days, visited 3 different cities and for those of you familiar with the show 24, let me tell you it was a real race against time !
As an organized working girl I planned everything before my departure, family time, friends time, working time and of course wedding time. My wedding plans included an appointment to Olympe Montpellier*, a french designer wedding showroom (I loved the place), visit the venue Le Domaine du Bois Saint Mard (I loved the place) and meet with our floral artist to pick flowers at La Fontaine Fleurie (I loved the place).
* If you are not getting married close to Montpellier Olympe also have a showroom in Bordeaux and in Lyon.
First of all I would like to talk about how to pick your wedding dress and most importantly "Who to pick it with". For me, this specific moment was – I guess – really influenced by romantic comedy, pretty far from my reality. At this point you must  understand that I have been a bit disappointed and frustrated with my – high expectations – of what the moment would be.
I wanted to build the perfect team to join me in this unforgettable experience, but I also wanted to please the most important people too. So I invited my mother, my fiancé's mother, my grandmother and my brother's fiancée (being also one of my lovely bridesmaid). I am not going to tell you about the drama but I am going to give you my advice ;):
pick people who share the same taste as you
pick people you are confident and comfortable with
pick people who will only care about what you want during this experience
pick people who understand this is a very special moment for you
take your time
enjoy
Credit: Olympe
I would like to thank very very much Romane from Olympe, for a smile, her warm welcome, her patience, comprehension and advice. What I learned about how to pick the perfect wedding dress for you, it is very simple, it is all about your feelings – and not just about your shape.
If you feel like the most beautiful woman in a A line dress, I will recommend you to get the A line dress. Lot of people says pleated dresses are not for curvy ladies but it is wrong (and I might prove it to you).
I ended up with two dress choices left and writing this article just helped me make my final choice.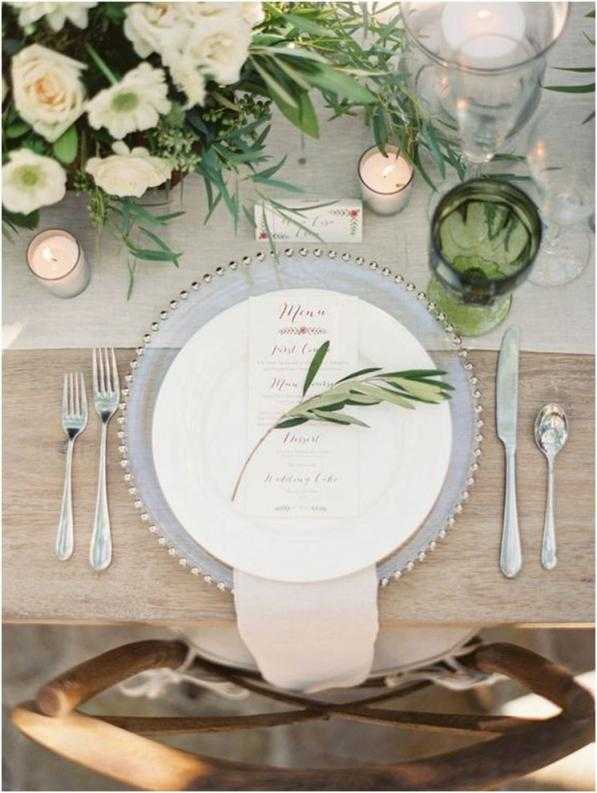 Credit: Pinterest
Finally, I will talk to you about my delightful treat : Flowers ! As we are getting married in my fiancé's parent's village I did not know any flower artist. Luckily, my mother in law – to be – knew a very good one, with lot of choice, fresh and seasonal flowers La Fontaine Fleurie.
I met their wedding specialist and she was wonderful, she knew all about flowers, weddings and trends. She understood us immediately and "cerise sur le gâteau" – cherry on the cake – the prices were amazing. We selected seasonal wild white flowers and lot of greenery.
Credit: Pinterset
We decided that rather than a crown for our mothers and maid of honor, we would prefer floral bracelets. We picked an arrangement for the our ceremony arch, as well as the flowers for my XXL bride crown for my veil, the floral decoration for the venue, tables and car. I can't wait to show you all of it !
You can see more of my Pinterest flower inspiration here.
If you have tips and advises to share on flowers and dress, I would love to read about it."
Victoria's Wedding Vendors so far:
Reception Venue: Domaine du bois Saint Mard
Photography:  Ricardo Vieira
Vidéographer:  Julia Swell
Band:  Nazca
DJ:  Gystere
Flowers:  La Fontaine Fleurie
Bridesmaids and Maid of honor skirt: Bayi de Souza
Gluten free wedding cake: Helmut Newcake
If you are looking for ideas and inspiration on planning your wedding in France, don't forget you can catch up with Belle Bride Victoria and you can find all the Belle Brides past and present here.