Hello lovely FWS readers, on the blog today we have a vibrant bohemian engagement shoot to brighten up your day!
This perfectly on trend shoot is full of wonderful details (don't forget to pin away folks) and was inspired by nature and a rustic bohemian style. We love it when bright colours are included in shoots, it really adds that something special to the images and radiates just the right amount of personality which is extremely important when planning your day.
We're in love with the mismatched glass jars filled with bright flowers and the super cute flower girls and handsome pageboy beautifully captured by Ella Photographie. Our bride to be's voluminous bouquet created by talented florist Déco Harmoni perfectly captures the feel of the shoot.
This is a beautiful shoot created by a group of very talented suppliers who collaborated together and went the extra mile to really show off the boho theme they adore…
"This styled shoot is bohemian style because we love it and it's in high demand, so we wanted to offer brides some lovely inspiration."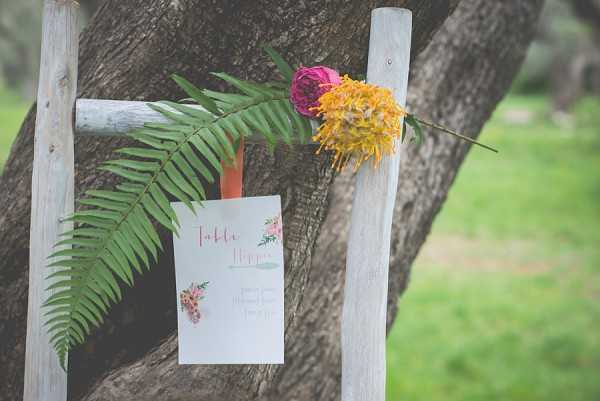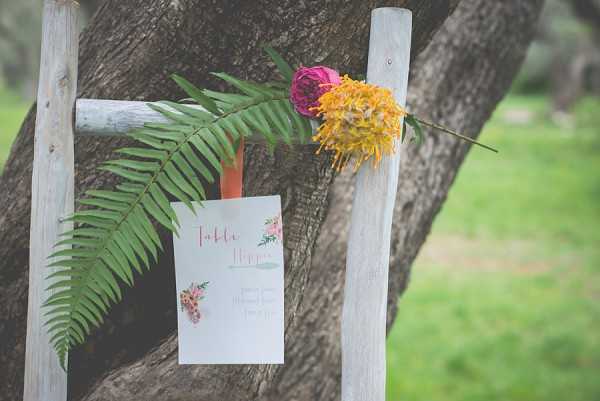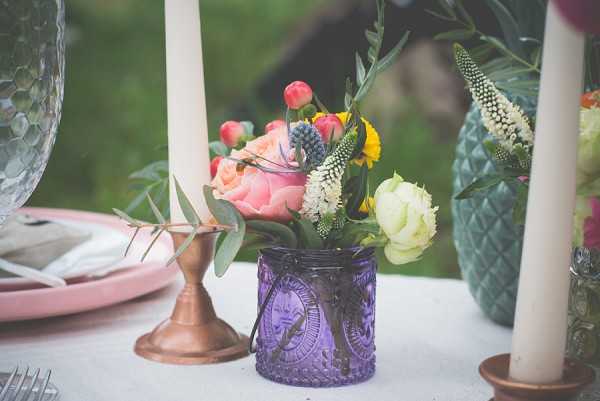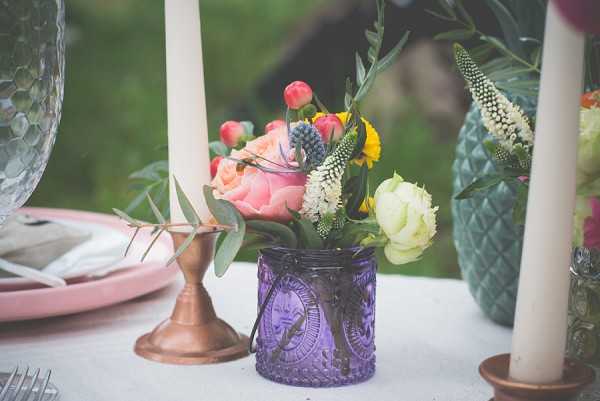 "There were a large number of candles everywhere to create an atmosphere and we were treated to stormy weather which was perfect."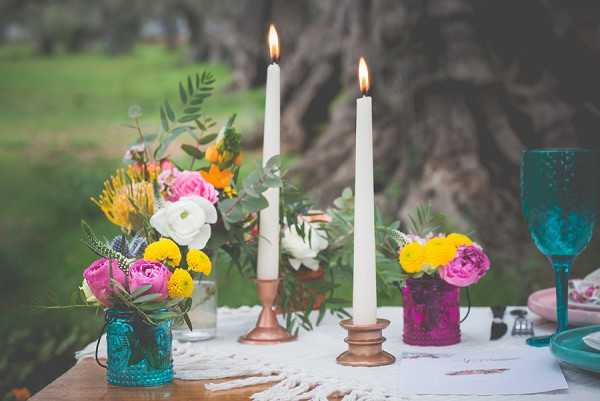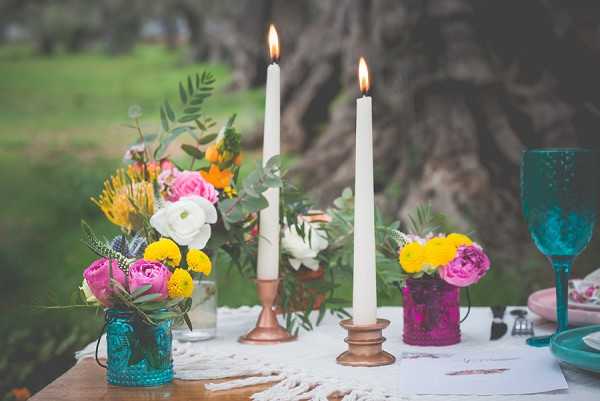 "The decorations included a nice mix of old bohemian carpets, a coffee table in solid wood for the rustic side and to highlight the table decorations. We also hung dream-catchers in trees and floral vials, to complete the look."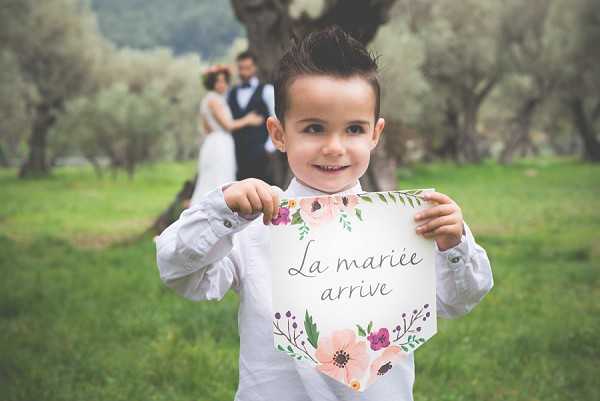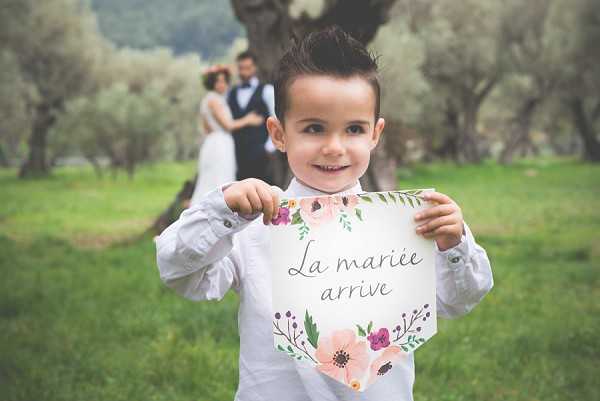 "Our wonderful "Tipi" was built by hand by a decorator. Beautiful flowers, bouquets and wreaths were made for the occasion as well as anklets. The girls wore beautiful flower crowns in colours of pink, white, yellow and purple with many leaves."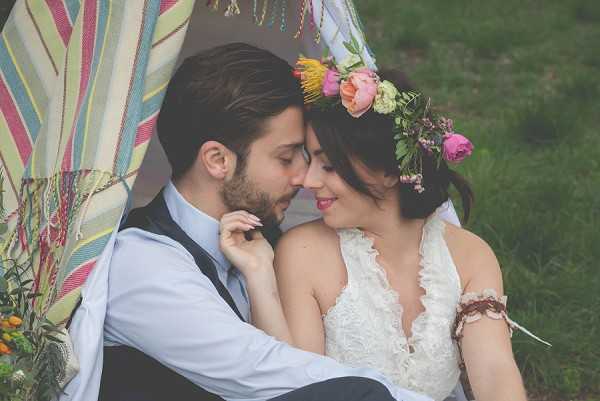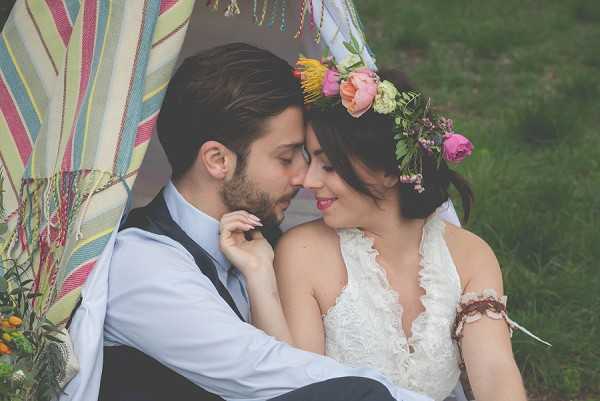 "The decoration also included sporadic small bouquets of flowers all around trees accompanied by romantic candles."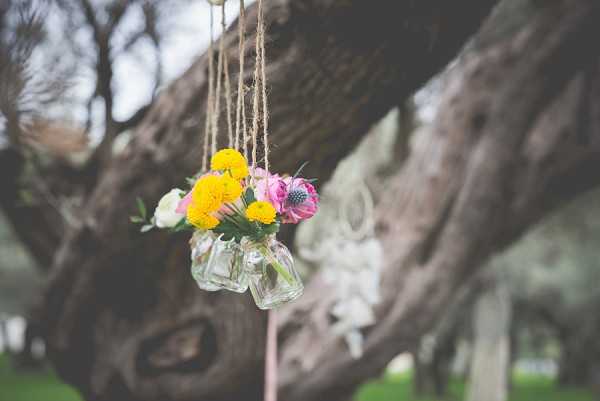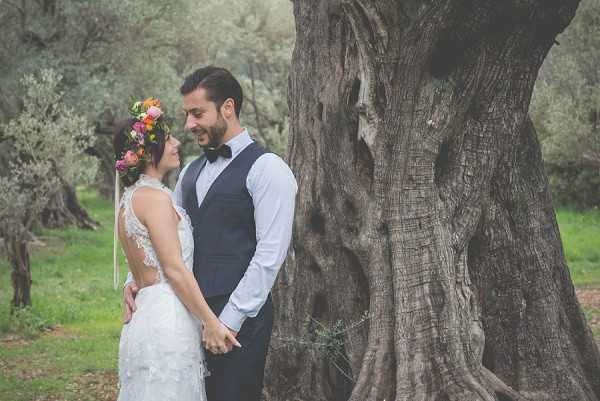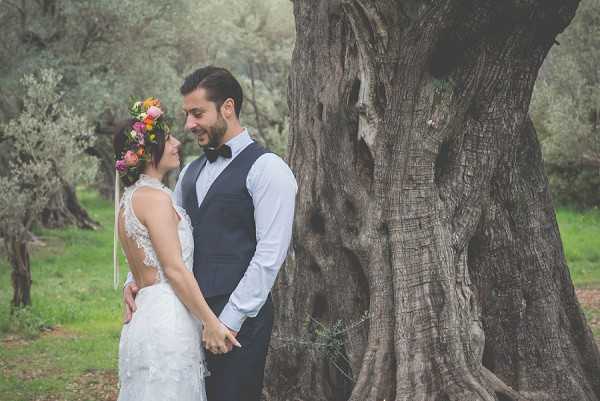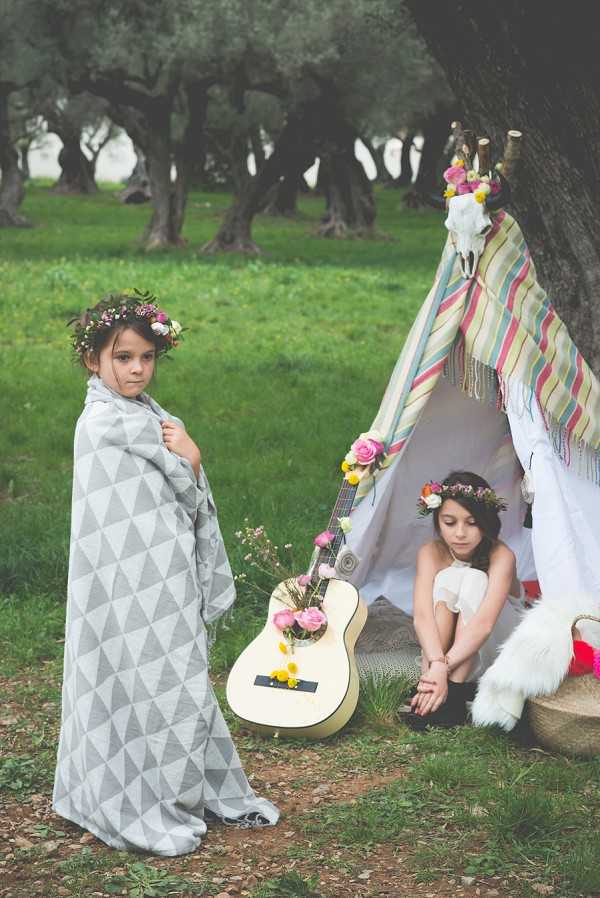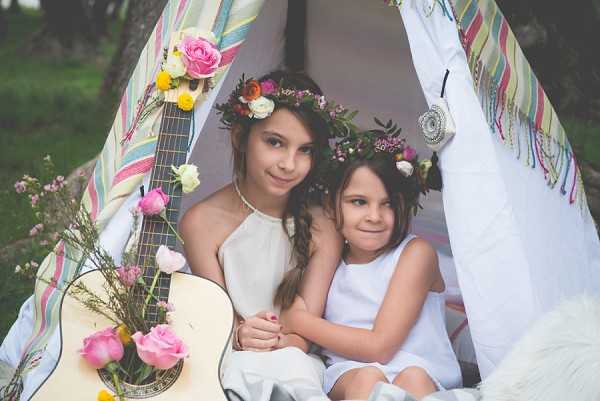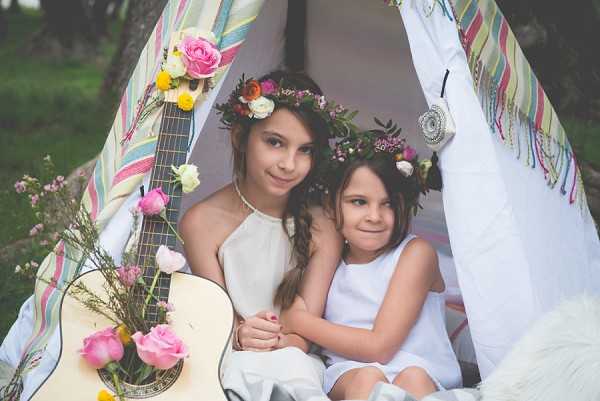 "As this was a family engagement shot, cake and biscuits were on on the table for the children to enjoy. Harmonizing colours were very important and rooted in the theme, we wanted an explosive and joyful shoot, fun but elegant all at once. I think we succeeded. We also did a ceremony with colorful ribbons to unite the couple for life."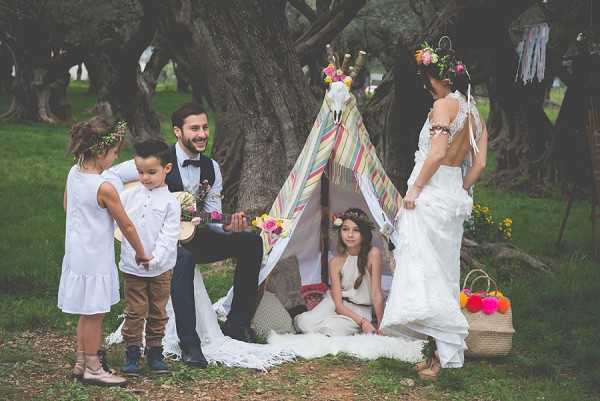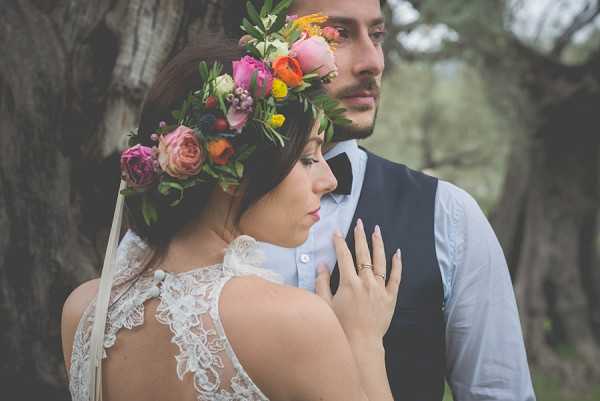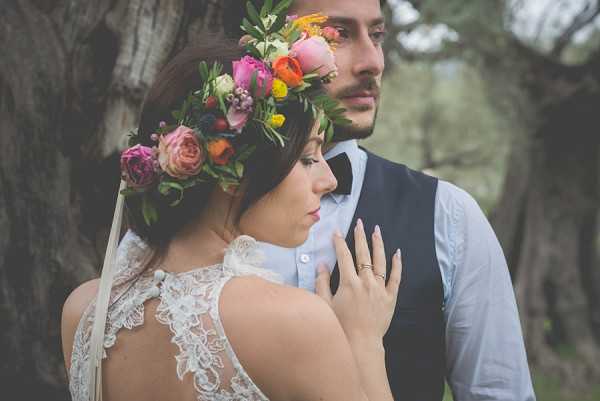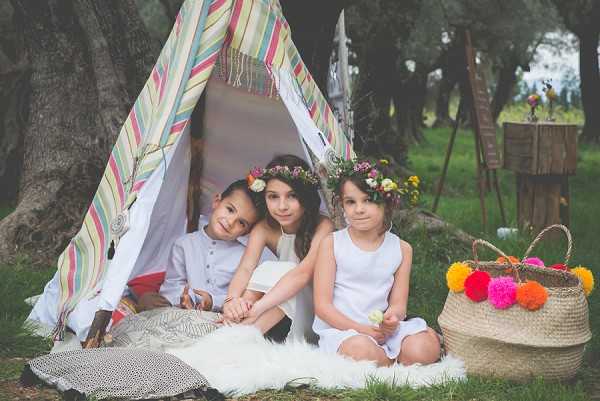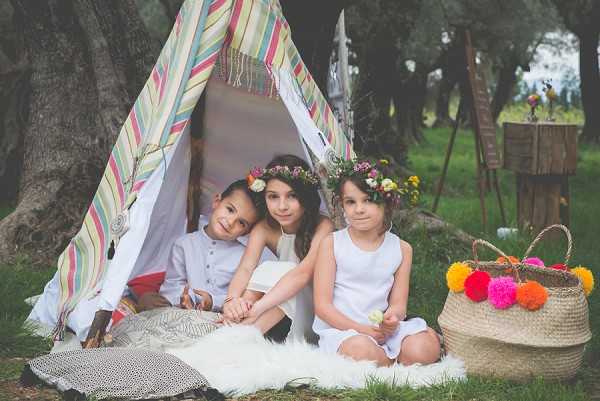 I hope the pop of colour and pretty bloooms from todays post brightened up your day as much as they did mine!
For even more wedding day inspiration click here.
With love,
Christina x
Vibrant Bohemian Engagement Shoot Snapshot
Wedding Vendors
Wedding Dress: Alexandra Barbey | Cakes: Emma's cupcakes | Celebrant: Mademoiselle Events | Decoration: Mademoiselle Events | Favours: Save the Deco | Florist: Déco Harmonie | Hair: Aurélie Goletto | Planner: Mademoiselle Events | Photographer: Ella Photographie | Accessories: Bijouterie Volterra | Stationery: Petite Marquise | Accessories: Lilicorne Bohème | Ceremony: Moulin Partégal