I have featured other international real weddings on the blog, but today is a first as this is a romantic multicultural wedding from Kuala Lumpur featuring stunning Vera Wang, Monique Lhuillier bridal gowns and a traditional Hanbok wedding dress.
Ki-lyun is Korean and Auspen is Australian. They met in Beijing, studying Chinese. They live in Hong-Kong and they came to Kuala Lumpur to get married, with the day being captured by their French wedding photographer BlueCicada.
Photographer Caroline Cuinet from BlueCicada takes us through the big day: "The fact that Ki-lyun and Auspen met whilst studying a language is for me quite special. In fact, the whole language theme on the wedding was extraordinary! When doing family photos, I ended up saying "C'est bon" and guests were happily repeating the phrase as we were going through each shot! I spoke to Ki-Lyun in French during the whole day as well as to her Maid of Honour and best friend since they met, ten years ago, guess where…in Paris! The language theme ran throughout the day, from the tea ceremonies to the speeches where translation was needed. The translators (sister of the bride and partner of the maid of honour) did an amazing job, it is not an easy thing to do!
I was looking forward to the tea ceremonies in particular, curious to find out how it all happens, as this is was my first experience. I was in awe of the absolutely stunning Hanbok dress that the bride was wearing for the two tea ceremonies of the day. A silk, hand embroided number with vibrant colours and intricate details.
French Wedding Style  – Photography © BlueCicada
We started in Ky-Lun's Capitol hotel room, from 7 in the morning. The bride looked glorious even after little sleep, and was made even more radiant with the helping hands of Mabel, the make up artist. Auspen arrived and changed into a traditional Korean suit, to the delight of Ki-lyun's family.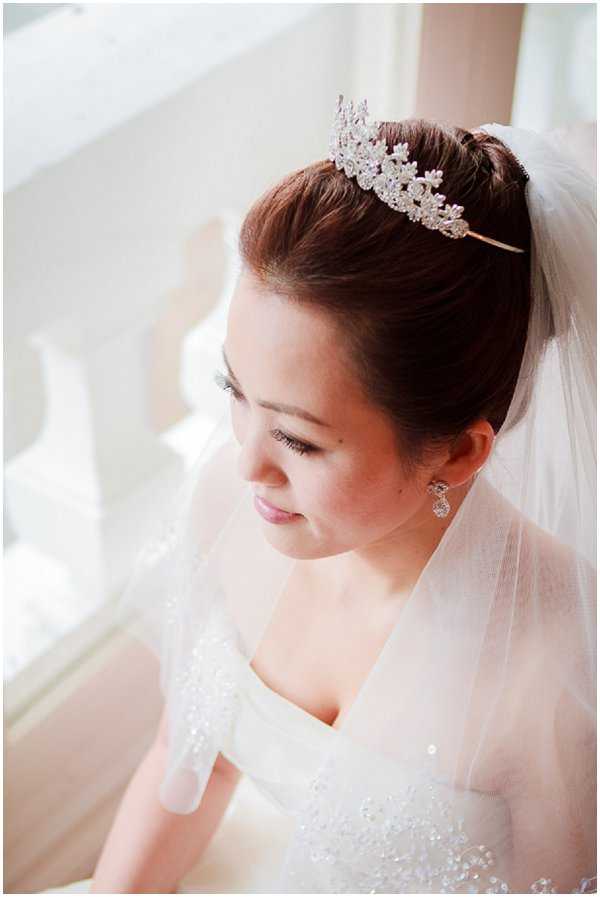 I really loved watching the whole process of the tea ceremony: parents and relatives were giving their pieces of advice for marriage. I thought that was a touching time to see them looking at the nearly-newly weds with love and sharing a bit of their wisdom with them, as they offered red envelopes and gifts, after having accepted the tea cup handed over by the bride and groom.
From the Capitol Hotel, I drove the maid of honour, her partner and her friend to Carcosa. From there we did a pre-wedding shoot with the couple's friends and some couple's shots.This was the bride's favourite time of day as Auspen and Ki-lyun got to relax and laugh with their friends who came from all over the world (Canada, Seoul, London and Australia) and be together and share an intimate moment during a very busy day.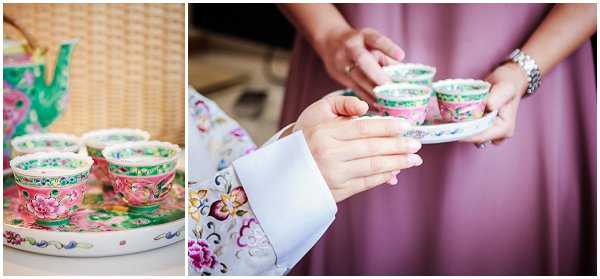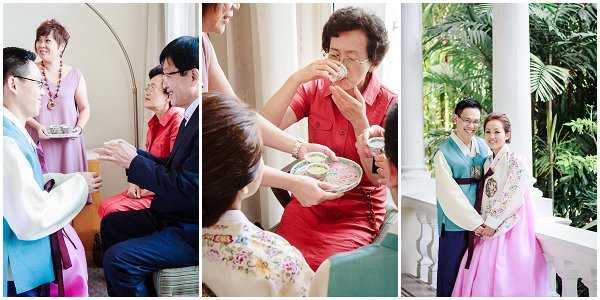 After the second tea ceremony, although it was a glorious day so far, we could feel KL humidity building up, which led to a massive thunderstorm half an hour before the ceremony was due to start. Sadly, all the beautiful outdoor set up had to be brought back inside.
Ki-lyun and Auspen had obviously thought about every single detail for their wedding day and it was filled with style and romance, with a touch of contemporary. We also saw the influences of Korea, cantonese China and Europe. Auspen did absolutely everything in his power during the day to make Ki-lyun as happy as possible, looked after everything he could so the day ran smoothly.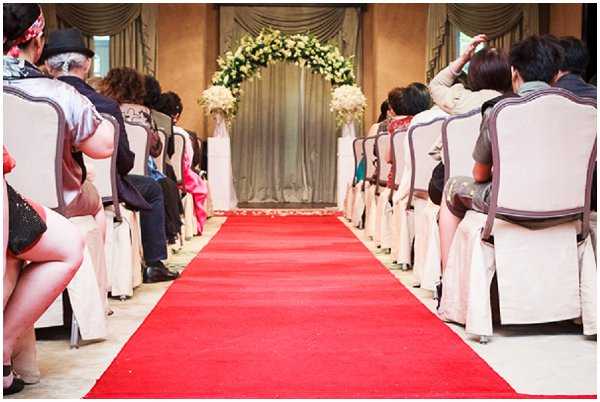 In spite of the heavy rain and loud storm, Ki-lyun and Auspen had their moment, their ceremony. They both looked absolutely gorgeous of happiness and excitement.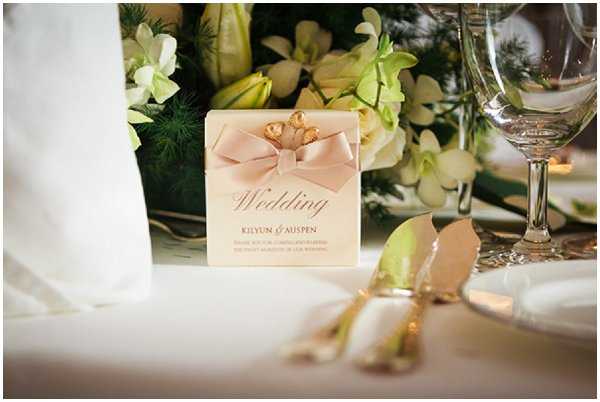 It is obvious to see that this couple have a strong bond, commitment and deep respect for each other. Surrounded by their family and close friends, it was a fabulous, just fabulous day! Ki-lyun changed from her Vera Wang dress into a stunning pink Monique Lhuiller number for the reception. The attention to detail for the accessories worn with each outift made the bride look impeccable and stylish throughout the whole day!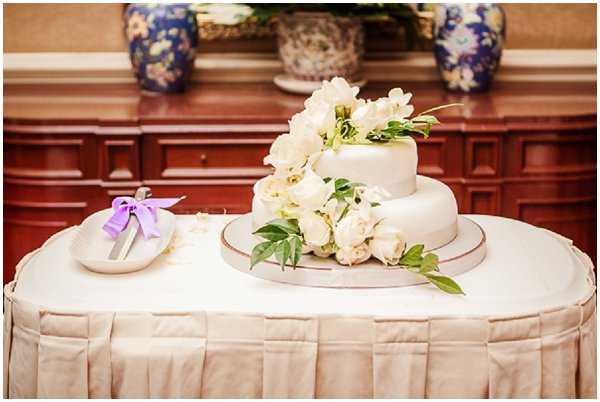 In France, we say "mariage pluvieux, mariage heureux" ("a wet wedding is a happy marriage"), so Ki-lyun and Auspen, your marriage should be "torrentially" happy!"
What a wonderfully planned multicultural wedding with some many wonderful details and not to mention, 3 stunning wedding dresses.

Wedding Suppliers:
Photography: BlueCicada Photography
2nd photographer: Vanessa Job Photography
Make up and Hair: Mabel Toh
Venue: Carcosa
Event planning: Carcosa
Wedding Dress: Vera Wang White (RIngsbridals)
Reception Dress: Monique Lhuillier
Rings: De Beers
Wedding accessories: www.dbydinc.co.kr
Flowers and decor: Elisa Flower House
Caterer and cake: Carcosa
Invitations: Joyscard HK